I had a busy weekend, what is new 🙂  being a working mom I need to plan our schedule. Usually if I have events I make it sure that I can bring my Little Kulit, or if he is not allowed namimili na lang.
But last Saturday, I cannot pass this opportunity I am one of the chosen blogger/reader to have a lunch out with Mommt Fleur #moomyfleurlunchout2016. Mommy Fleur is one of my favorite mommy blogger; she is one of my inspirations why I am starting to blog.
Finally I met her, will give more details on the next post


After our lunch, I went home agad to fetch Little Kulit and meet hubby in Festival Mall for our 10th year anniversary (bf/gf) dinner. Unfortunately we want to eat sana in Cheff Barrel it turned out they have a party, so we decided to have a try our luck this week.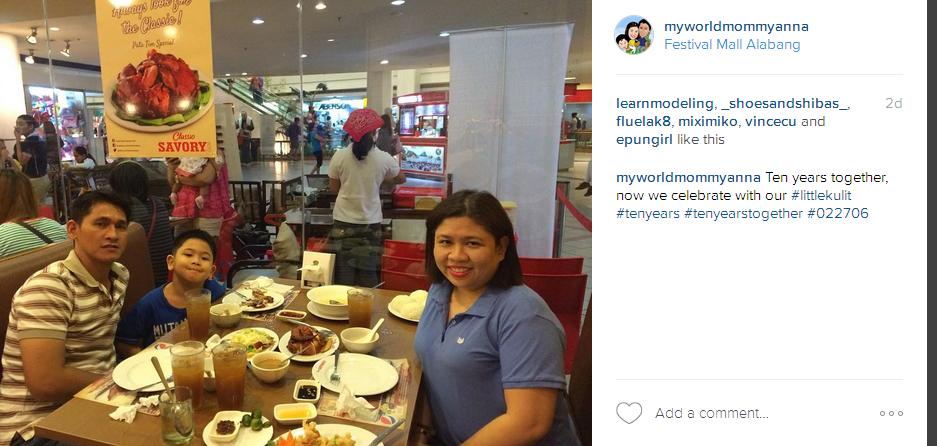 Para hindi masayang ang punta, Little Kulit had his hair cut in time for his graduation picture and had some groceries.
Sunday we were not able go to the church we are all over slept. Since we have a lot of free time Little Kulit opened his #buribox and we did some of the activities. After lunch, we decided to go the mall again to do some business errands and have dinner as well


Bilis talaga ng weekend 🙂