Joie™is a UK brand formed by global group of friends and parents with one simple mission: to share joywith new parents worldwide.  Its versatile collectionof baby gears from strollers, to car seats  to playards offer the highest standards of design, engineering and safety.
Each product has a unique parent-friendly features  to  address  the  needs  of  every  growing  baby.   Security,  functionality  and  durability are  its  key attributes  allowing  multi-stage  use  from  infants  to children.
Joie™ is  happy  to  introduce  you  to an extensive award winning product line that makes life with children less work and more fun.
We build them
Stronger  Every  product  endures  thorough  and  extreme testing  through  fully  customized  testing regimens and everything is assembled to ensure all works perfectly before shipment
Better With highest quality plastics, tough and durable strength fabrics and undiluted, uncompromised materials
Safer Our exclusive  car  seat  testing  facility  features  the  most  accurate  technology  for crash  test  simulation  and  aids  in  manufacturing  car  seats  with  ultimate  quality,  precision, and structural integrity
Travel System
AIRE LX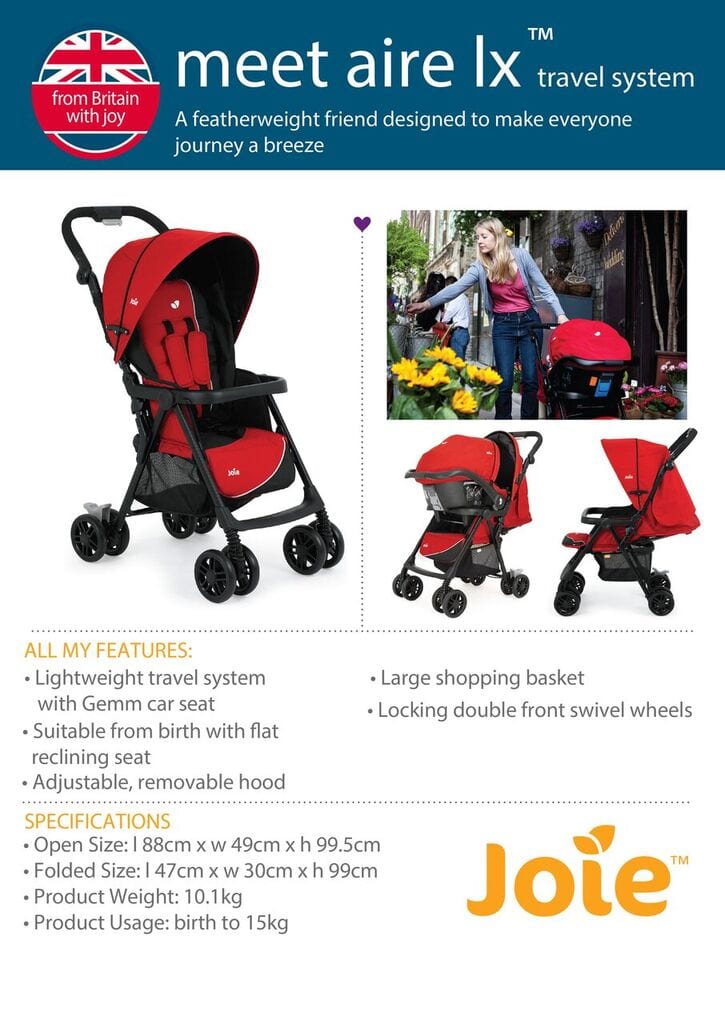 Stroller
CHROME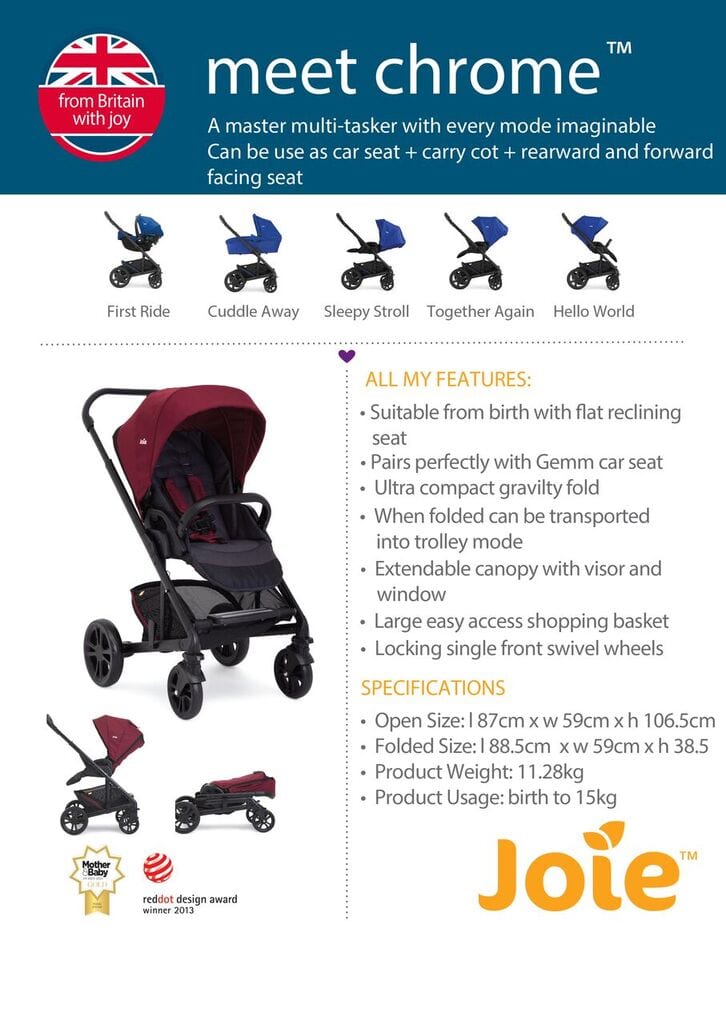 Car Seat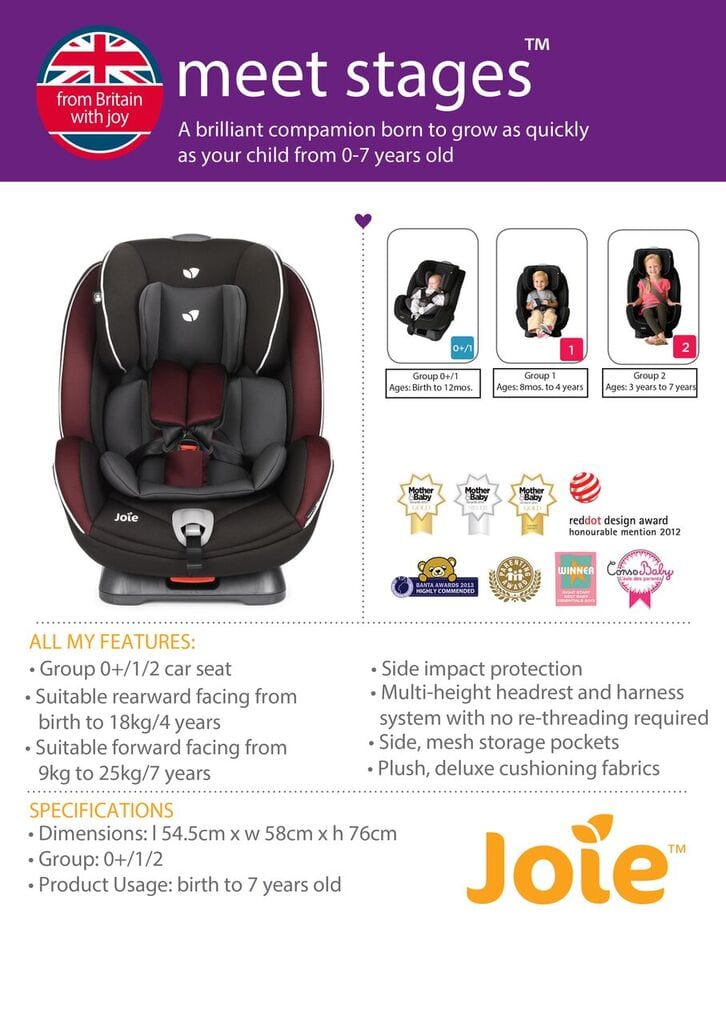 Playard
EXCURSION
Explore Joie at www.ph.joiebaby.com Like joiebabyph for exclusive treats and promo updates.
 Joie™ is exclusively distributed by Europlay Distributor Co. Inc.  www.richprime.net.