I have to admit I am not an artistic person as in wala ako talent sa arts, DIY, drawing, cutting etc. Simple straight cut nga hindi ko magawa. But I admire people who have talent on this and I love to see those places that are well decorated lalo na pag DIY. Since my little kulit changed his mind from angry birds to pokemon go theme and we don't have any time to source where we can get some items I don't have any choice but to DIY.
Every year we decorated our living room for a theme that he likes, some of the items I asked someone to buy one from me in Party City in US ang dami kasi maganda doon. This year because lack of time I got some inspirations in google and pintrest.
Let's start with the birthday banner, since we have a lot of printed tarps na I rather to have this one printed and let my husband cut it out for me.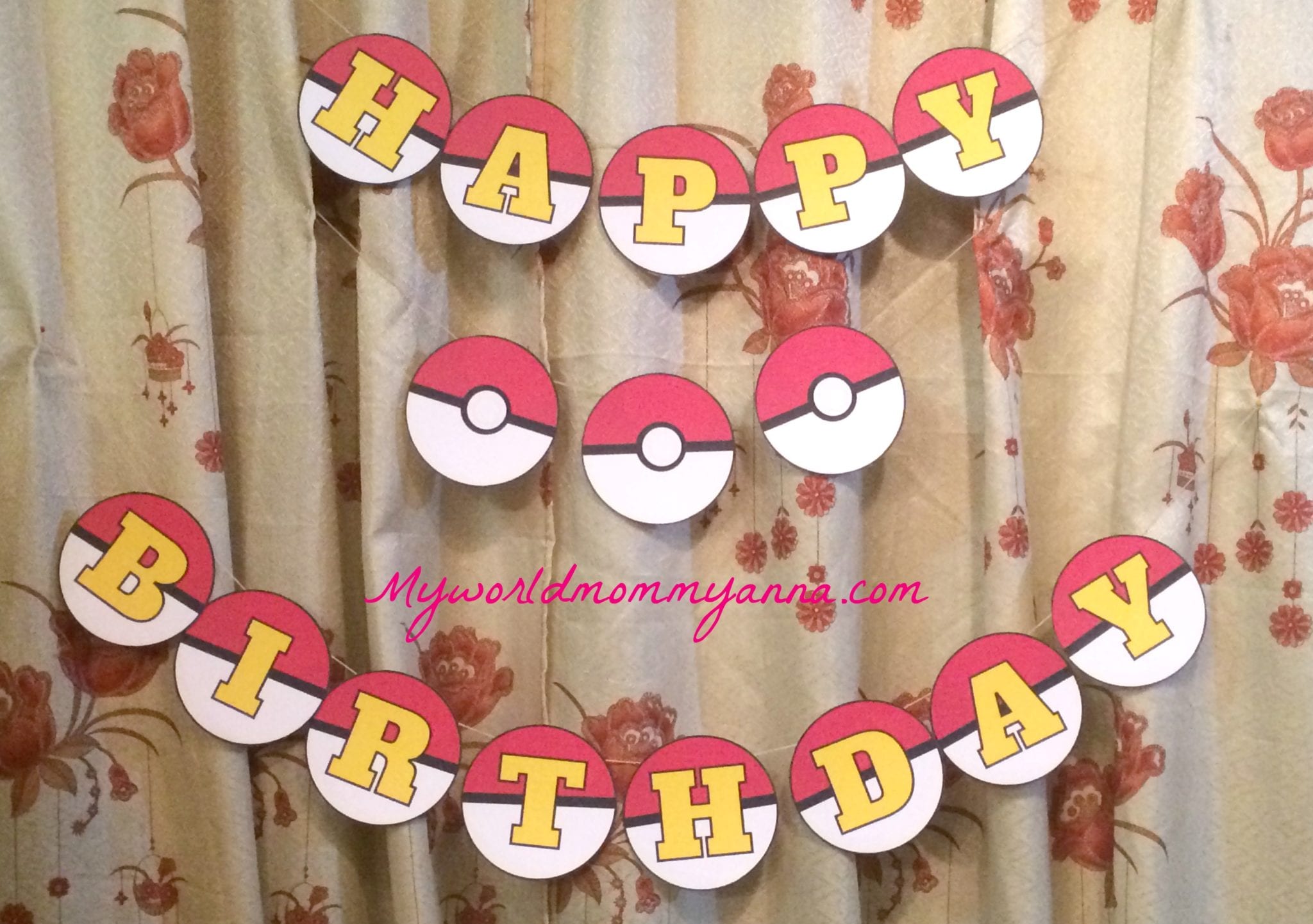 For the invitation, I got this one from printest have it edited and printed. Little Kulit is so happy for this one he excitedly distributed to his classmates.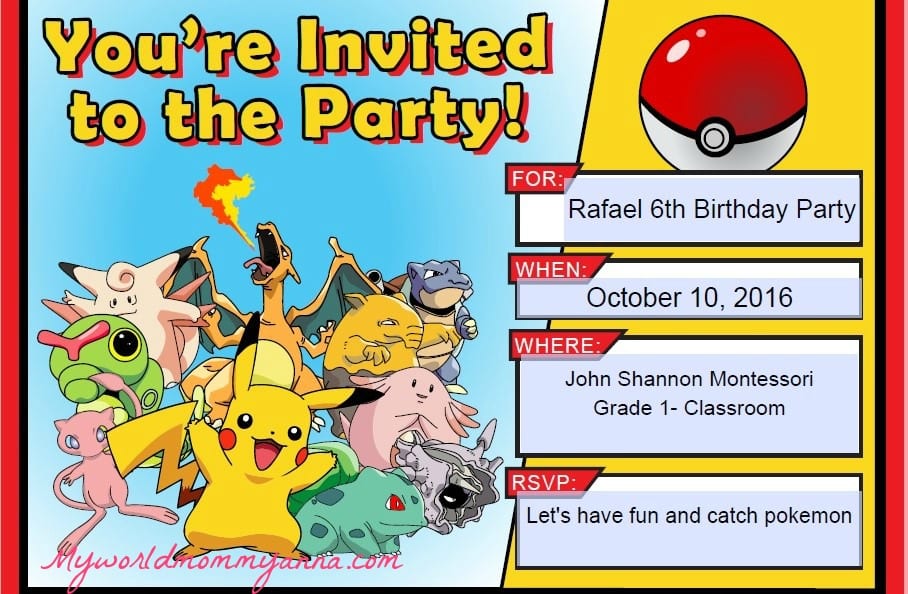 Since soda is not allowed in the school, I bought bottled water for the kids during his mini party and I just have it labelled by pokemon go characters, super love ito ng mga makukulit na bata.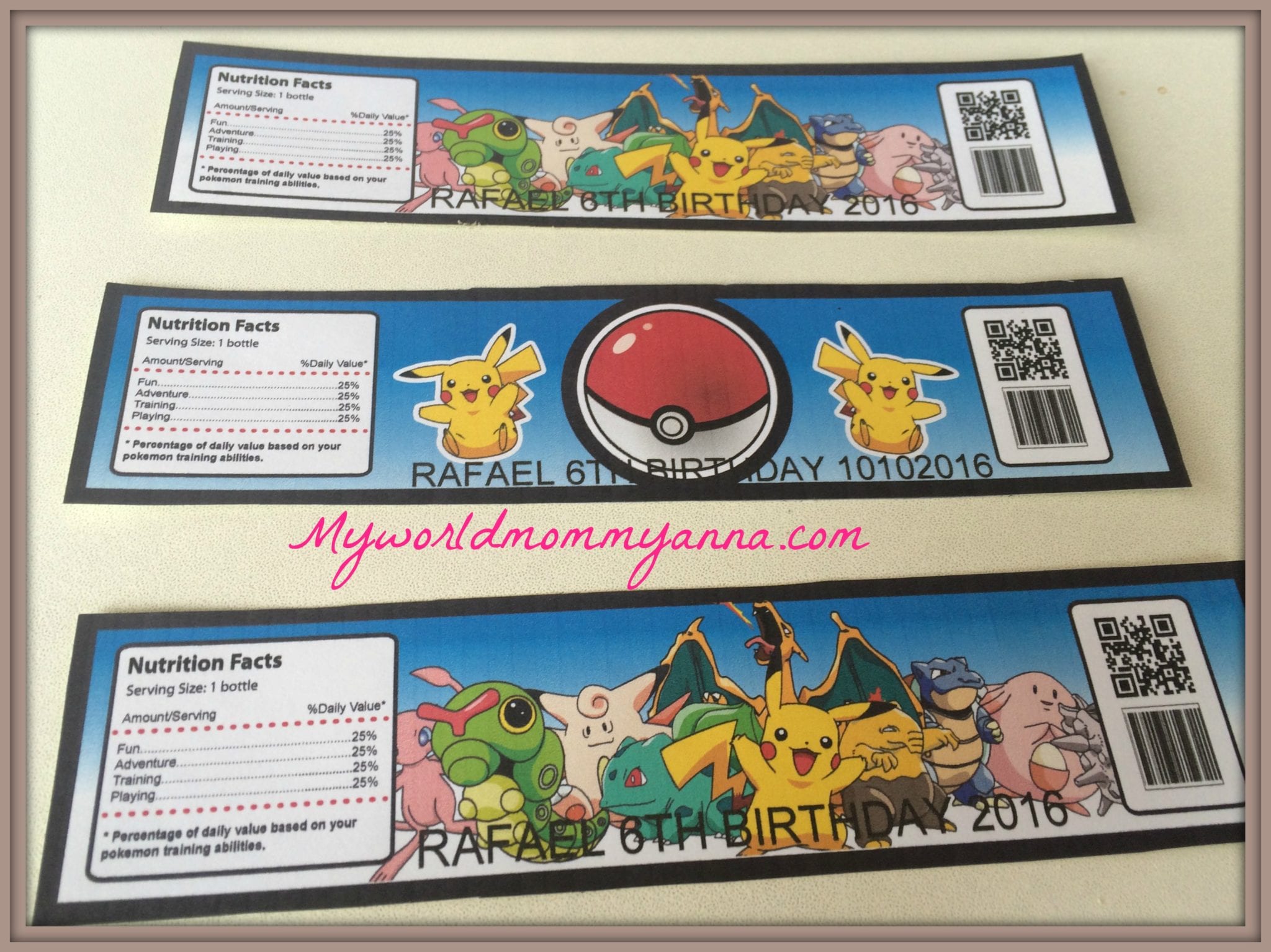 For his birthday balloon I got one big Pikachu ballon character which is in the center and surrounded by 6 balloons to represent his 6
th
birthday.
Finally naka survive ako in first attempt for a simple birthday DIY hope someday I can do better than this one. But at least I make my little kulit happy during his special day.