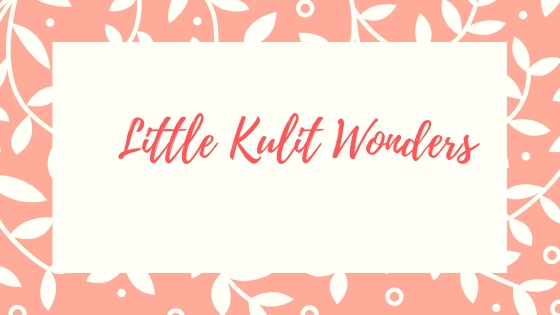 We grew up celebrating special occasions in our family, for some people it may sound boring but for us it's sacred. This is one of the traditions that we pass it on with our #littlekulit, as early as his childhood we already taught him how to celebrate. He knew all our birthday, holidays and special days such as mother', fathers and grandparents day.
He knew that we are fond of giving gifts, but we always remind him that it does not need to be expensive and the thought it counts. Every occasion he would make greeting cards and will wrap something.
Hubby's Birthday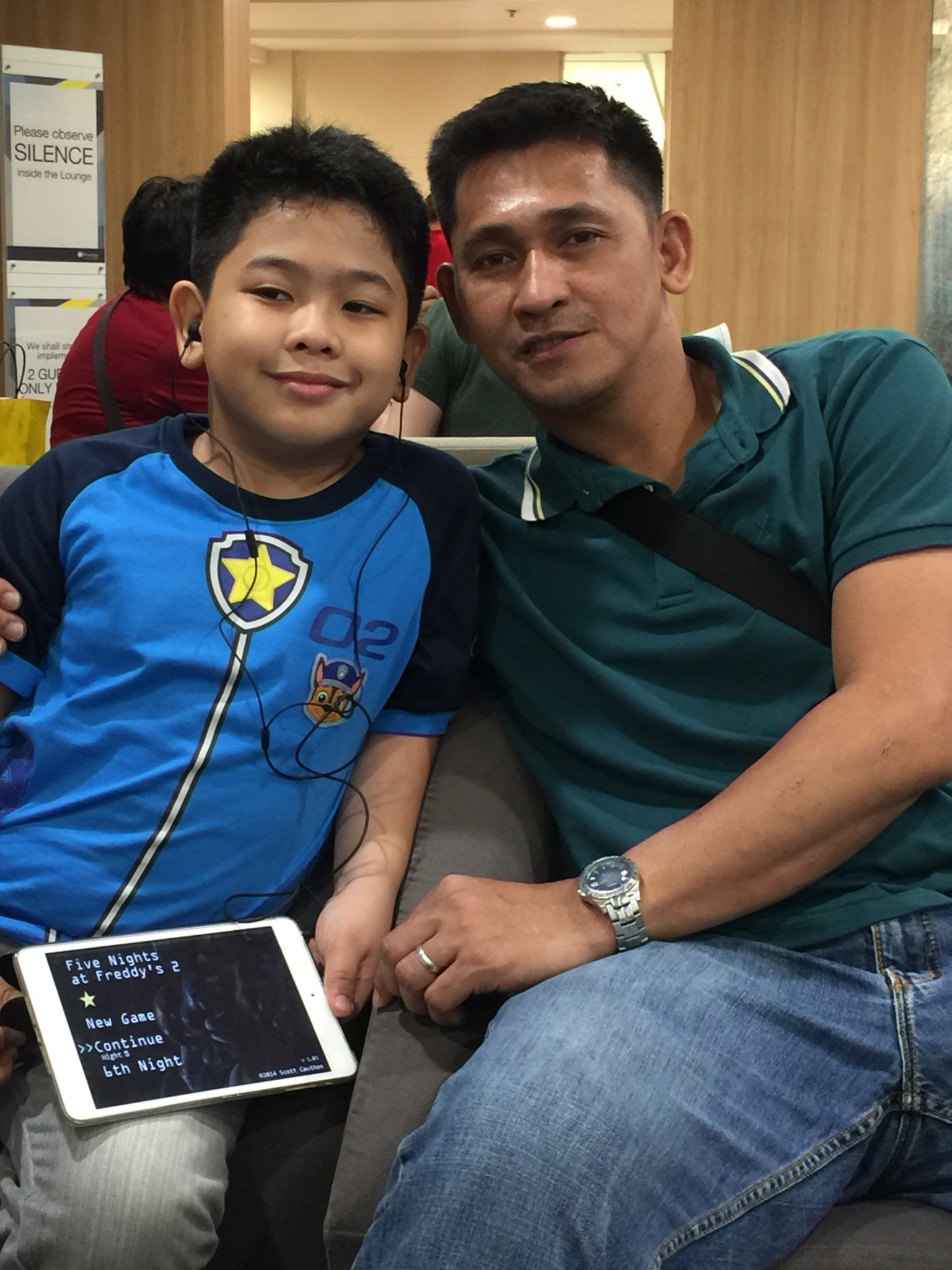 A few months ago, we celebrated hubby's birthday at Dad's. My boys are so happy with their buffet hopping. Sarap daw ng shrimps 🙂 I think they have three servings. Unfortunately, I got sick before we have dinner nag ka stomach flu ako as in ang sakit. As much as I wanted to go home and rest, kawawa naman mag ama ko, kaya nalugi ako sa buffet. Ang importante they are happy.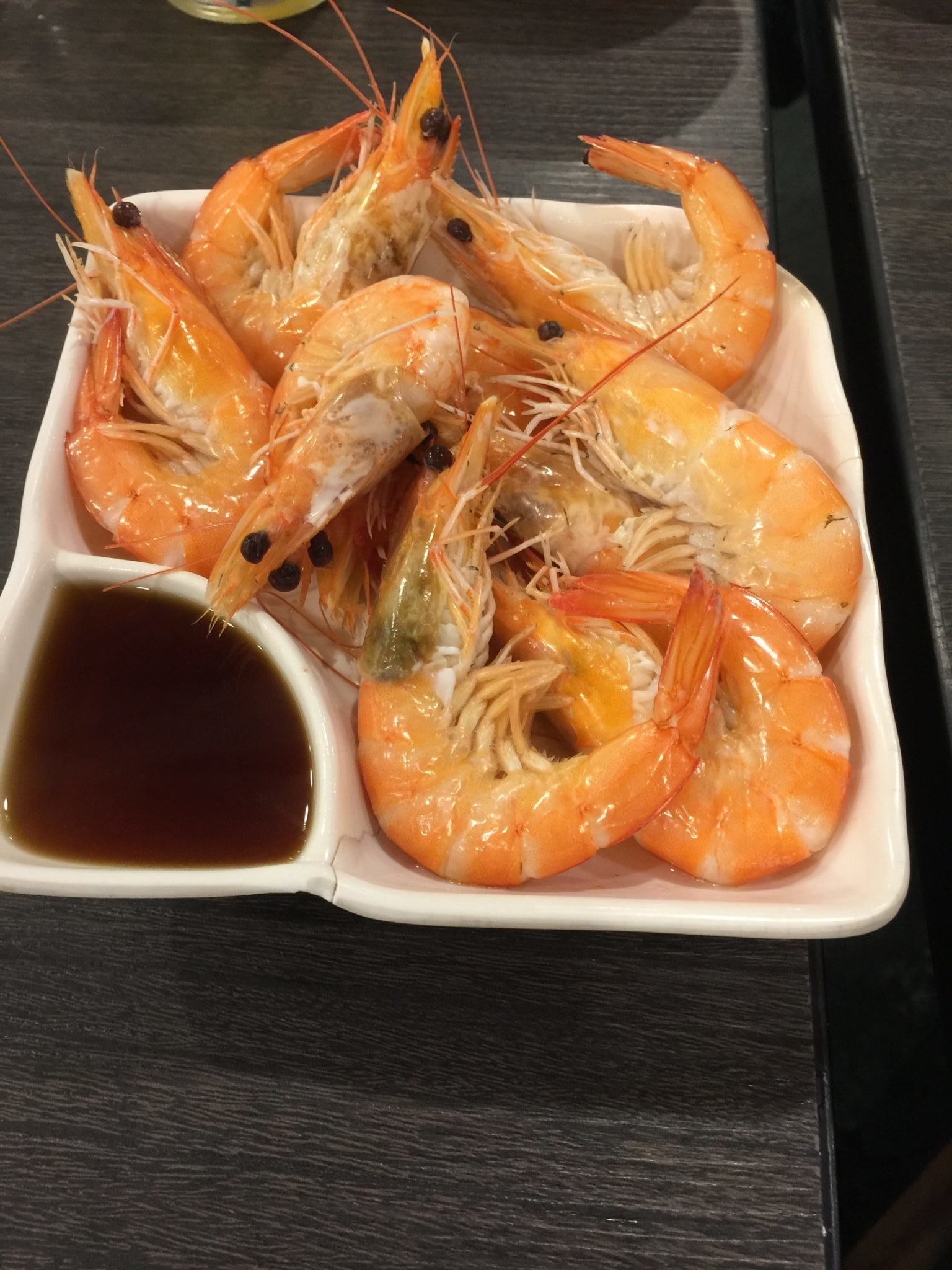 During dinner, littlkulit gave his birthday card and gift to his dad. This is one of the priceless moments that I captured. I always pray to keep their closeness forever.
Hulaan niyo ano gift nya he he he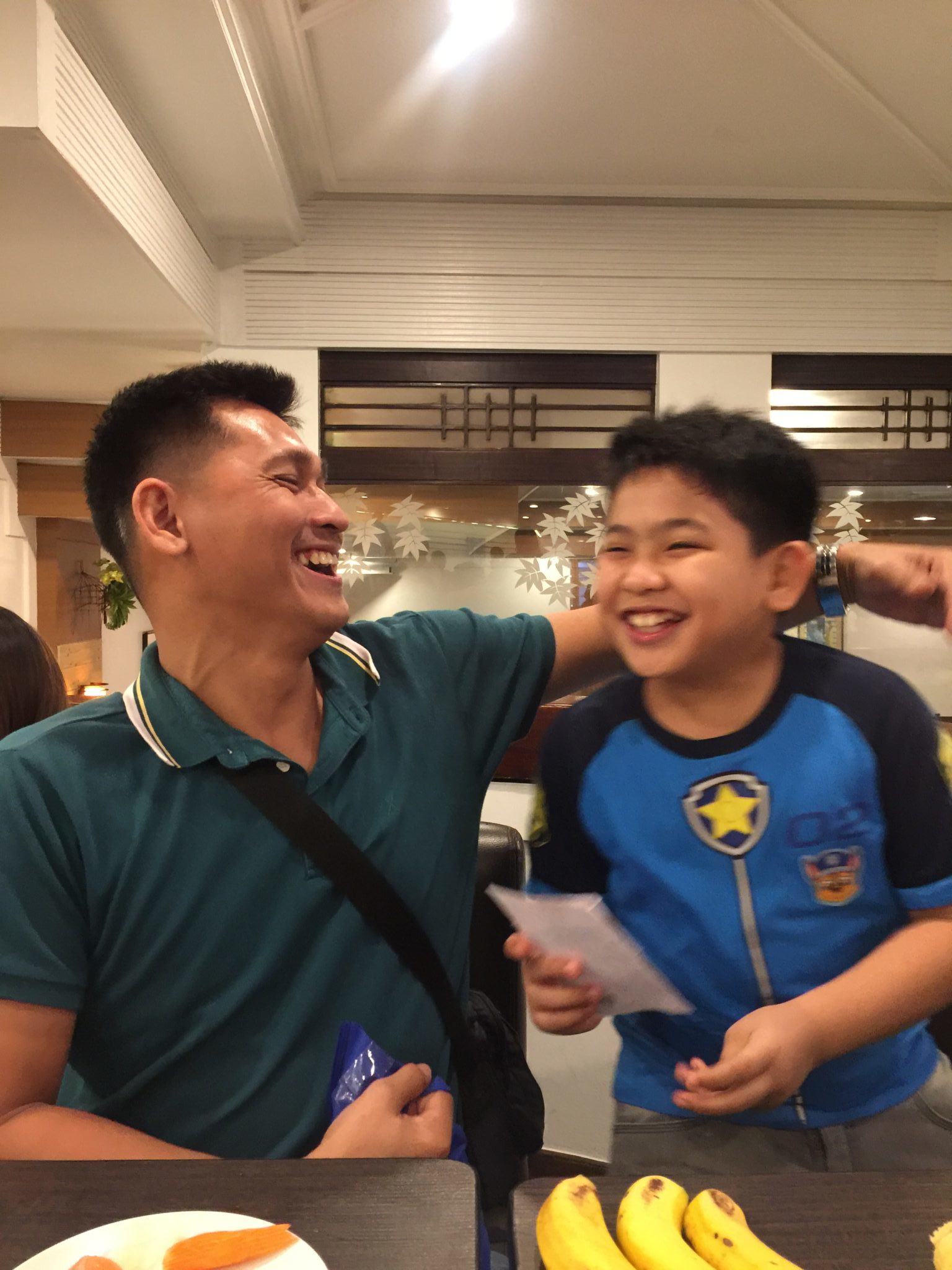 We keep on laughing when he opened his gift, iniisip niyo kung ano binigay he just wrapped his daddy's coffee. Alam niya kasi mahilig sa kape kaya dinala lahat stocks sa bahay. Imagine bitbit niya yan sa Makati.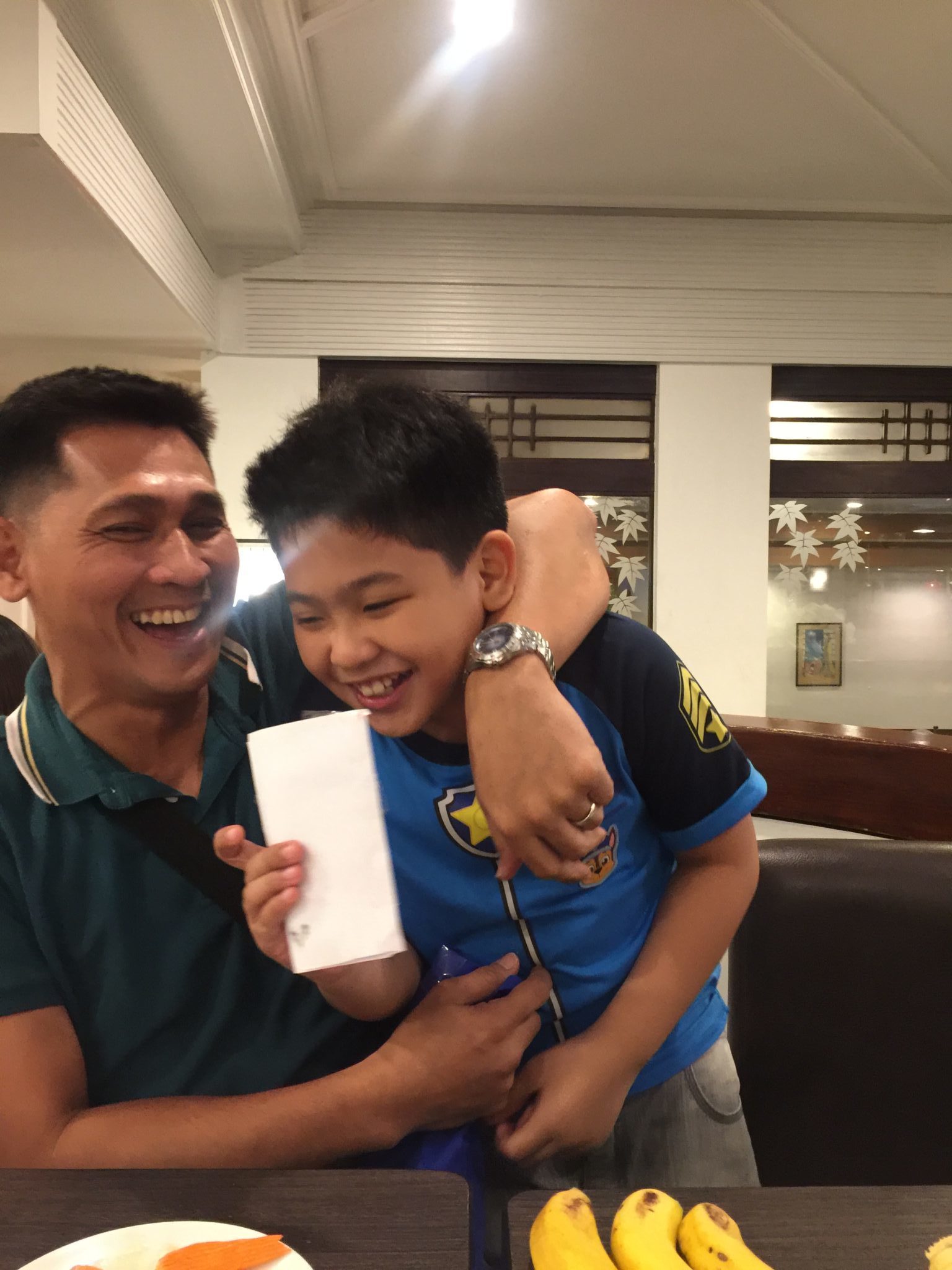 I have to admit that I am the spoiler, nanay ako nagiisa yan eh and his dad is the disciplinarian. Mas takot siya sa daddy niya if he knew that he did something wrong. But his dad always explain it to him after all the drama why he needs to be disciplined and he understands, minsan nga lang umuulit sa sobrang kakulitan, but we always assure him that how much we love him.
Happy birthday Mahal 🙂 we wish you all the best and good health. We love you