It's our first activity for this school year; they had a short notice for this activity since 3-4 days no classes in Metro Manila due to habagat.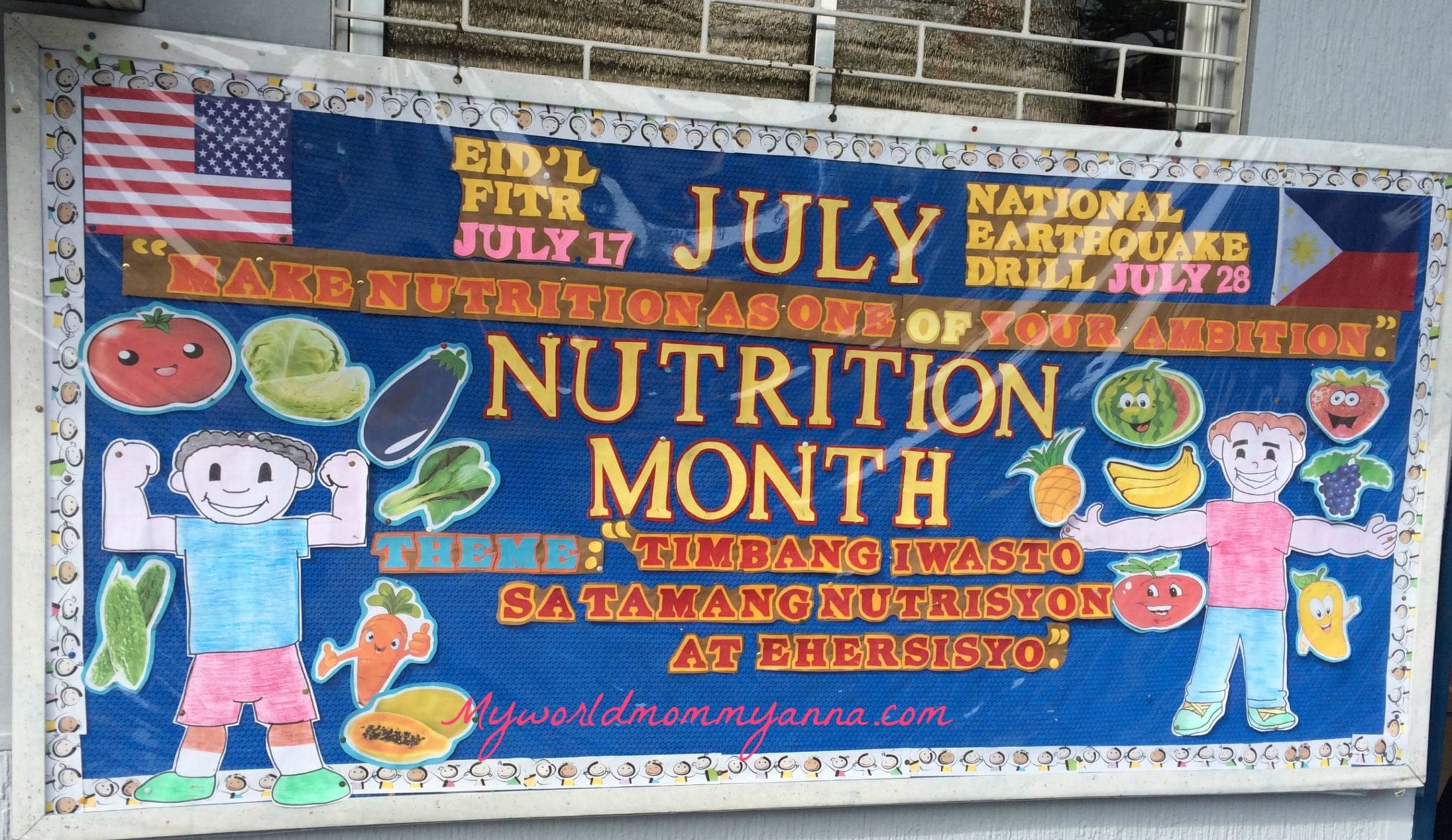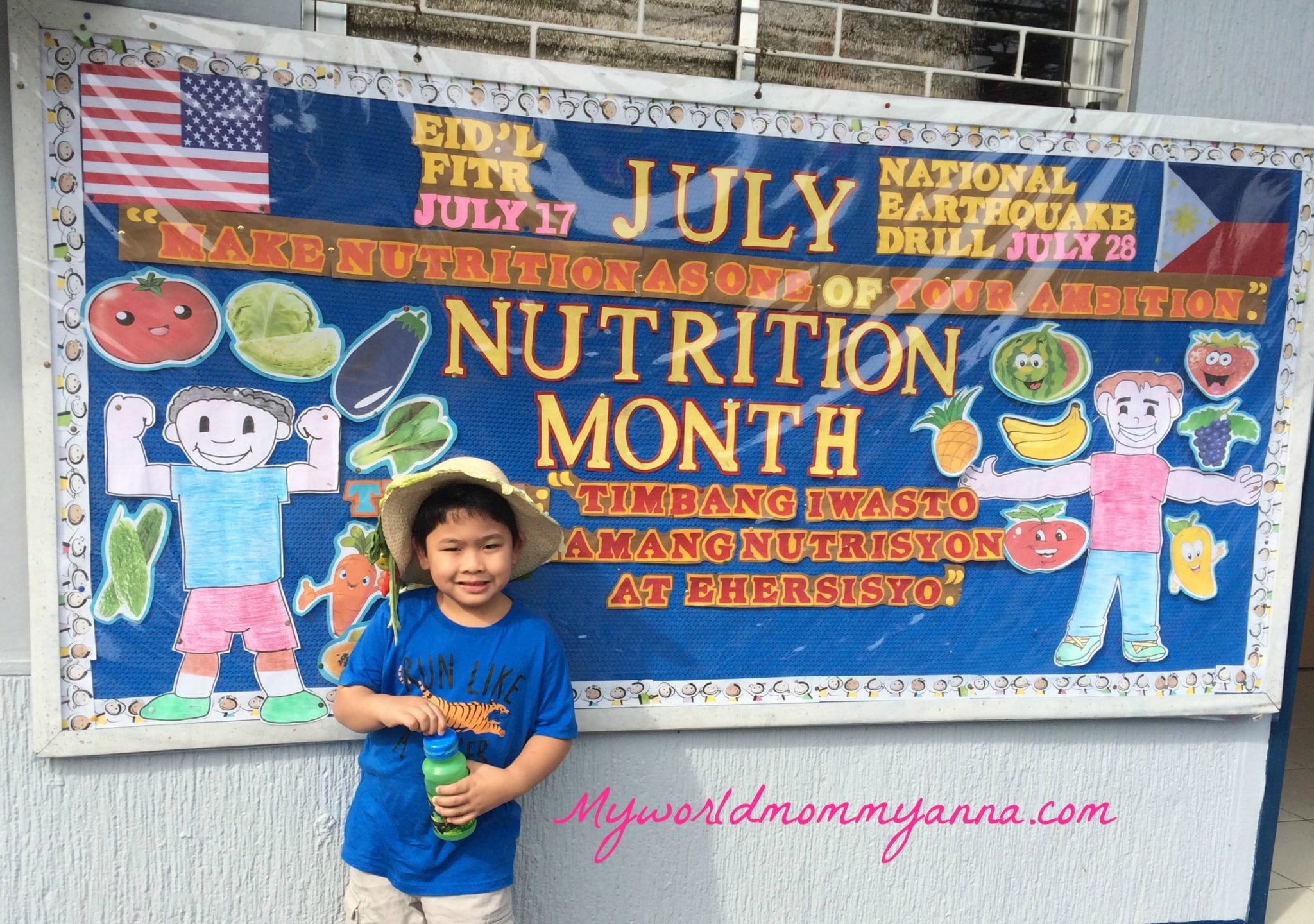 We are required to bring a hair dress with real fruits and vegetables since I am not that artistic and hubby is busy at work I asked his Ninang Carmel to do it. Unfortunately our messenger did not follow my instruction what kind of vegetables to buy, so we ended up using what we have in our hands since the event will be on the next day.

I asked Little Kulit if Lolo na lang to go with him but he insisted that I should be the one take his picture and video, he even said I am his mom and I should be there. I asked my boss na lang to go on half day since I have to be with my son.
For advance casa, they will dance with a tune of "Choco Choco" afterwards they are going to have a parade wearing their hair dress. It's a simple activity but as a mom you will feel happy if may mga ganito event sa school you can see the progress of your child. I still remember last year during the
Nutrition month
also nagka stage fright siya but na overcome niya on the next activity.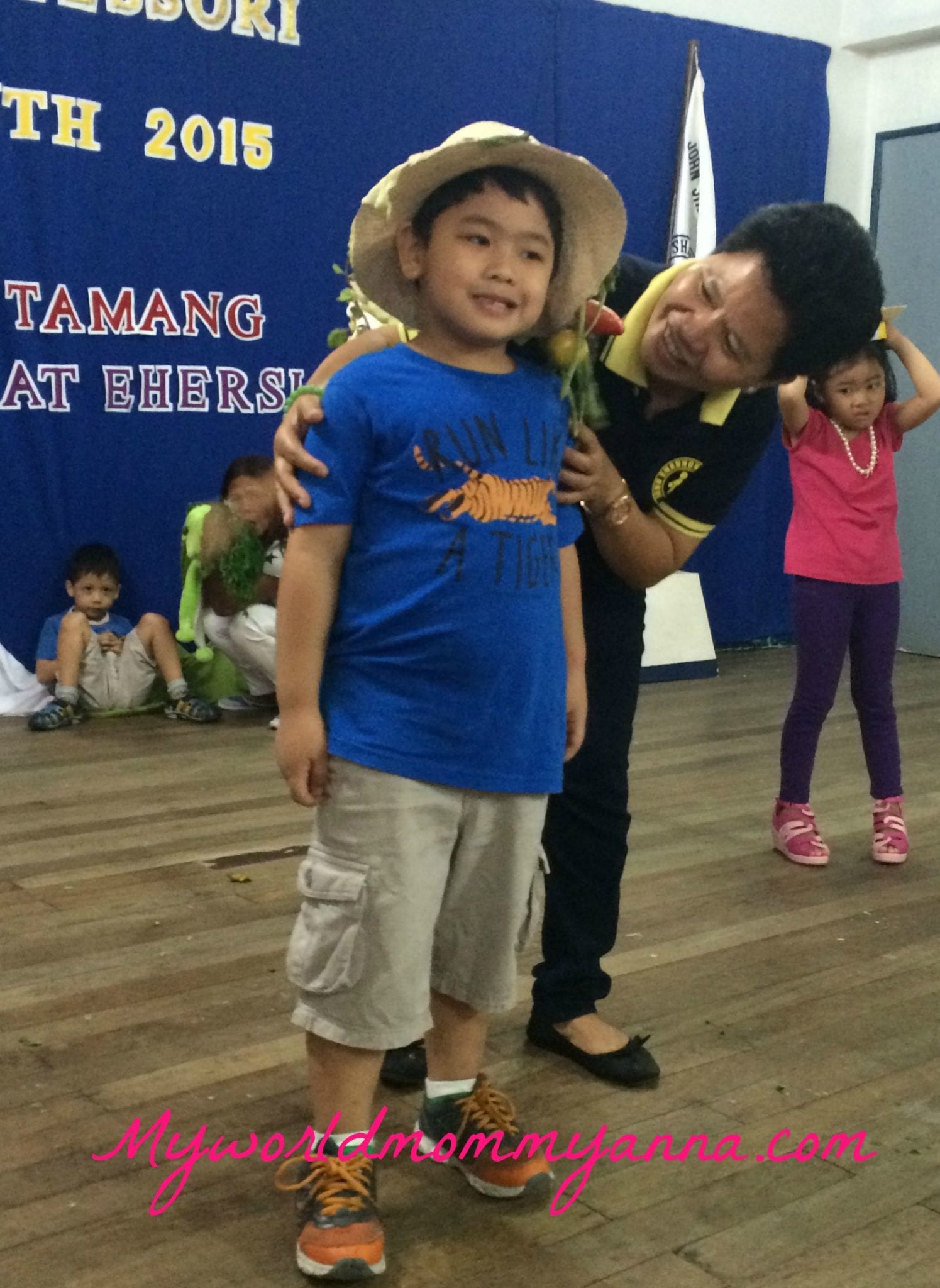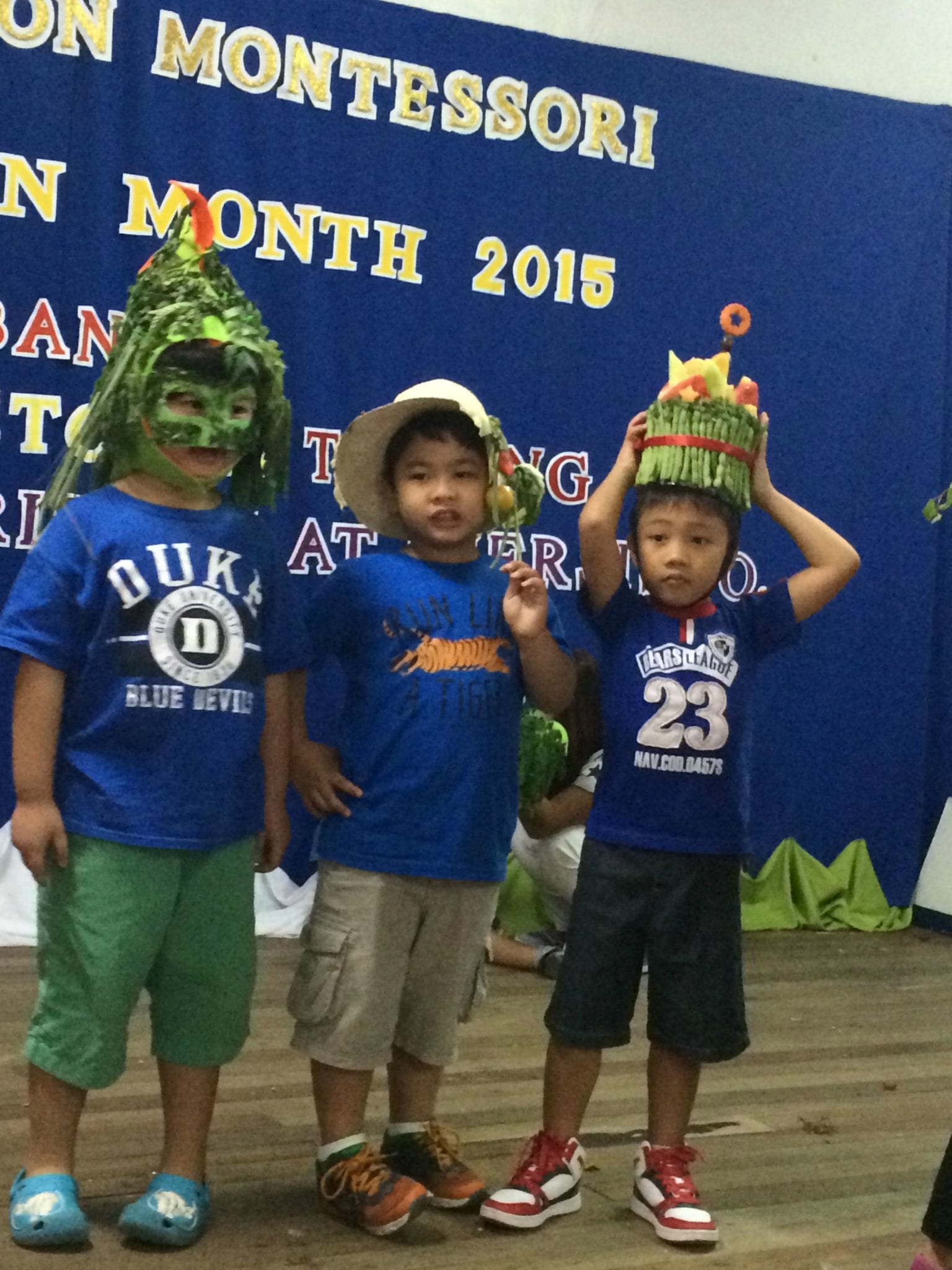 He is growing too fast na talaga by next year he will be grade one na, that is why I have to make time most of it I have to be with him all the time. I want to witness and documented all his milestones.
Till our next school activity 🙂