Our first activity this August is the launch of Vita Cubes in Fun Ranch Ortigas. Yehey it's my first time to drove all the way from South to Ortigas it's an achievement for me. We arrived exactly 2pm since I had a hard time looking for a parking space.
Upon registration Little Kulit proceed to the kid's area and I had a little chit-chat with Mommy Dulce, Mommy Sol, Mommy Michelle, Mommy Nilyn and other Mommy Bloggers. The place is well decorated with a lot of balloons; I don't have so many pictures since I had a hard time chasing my Little kulit.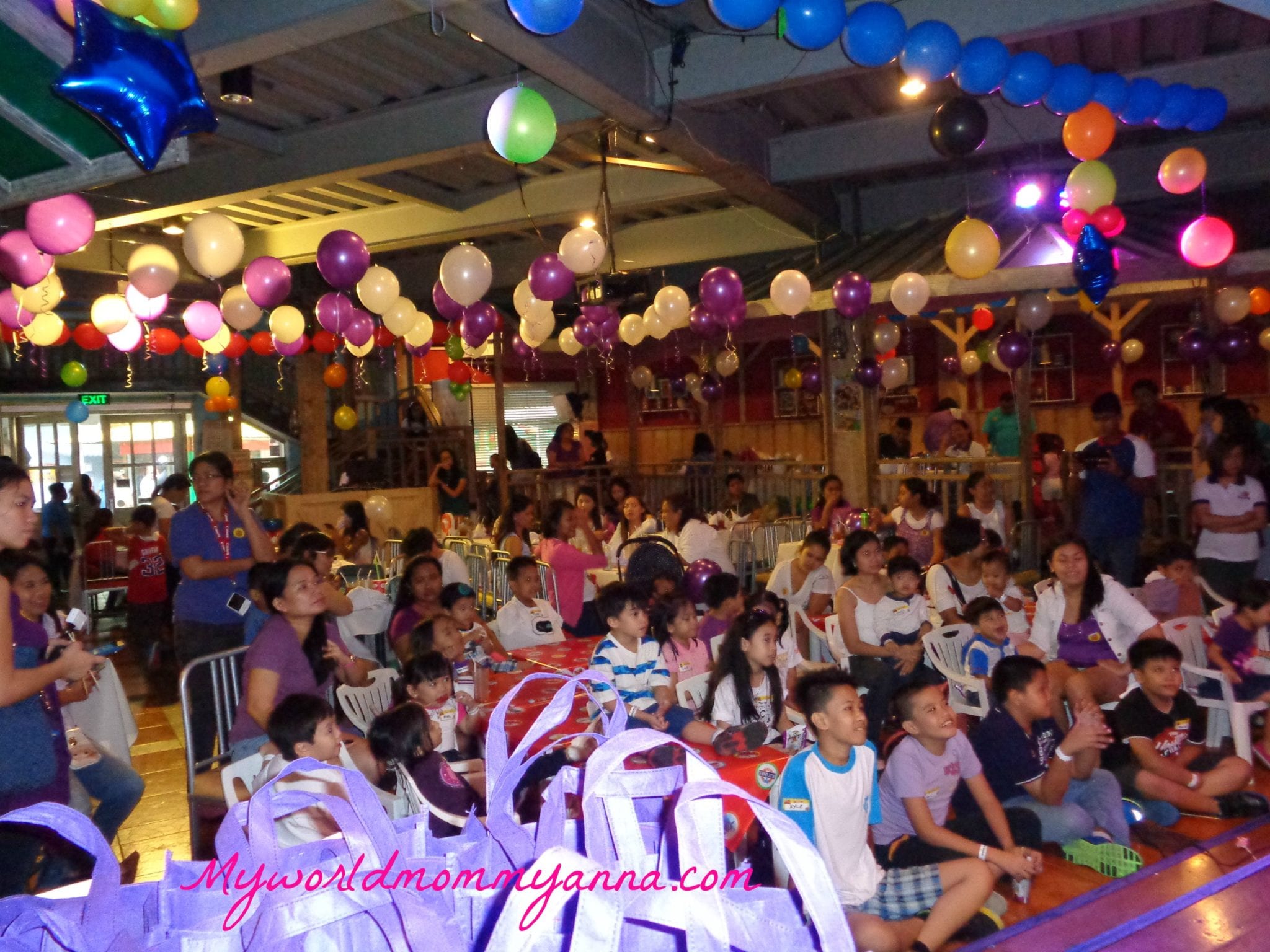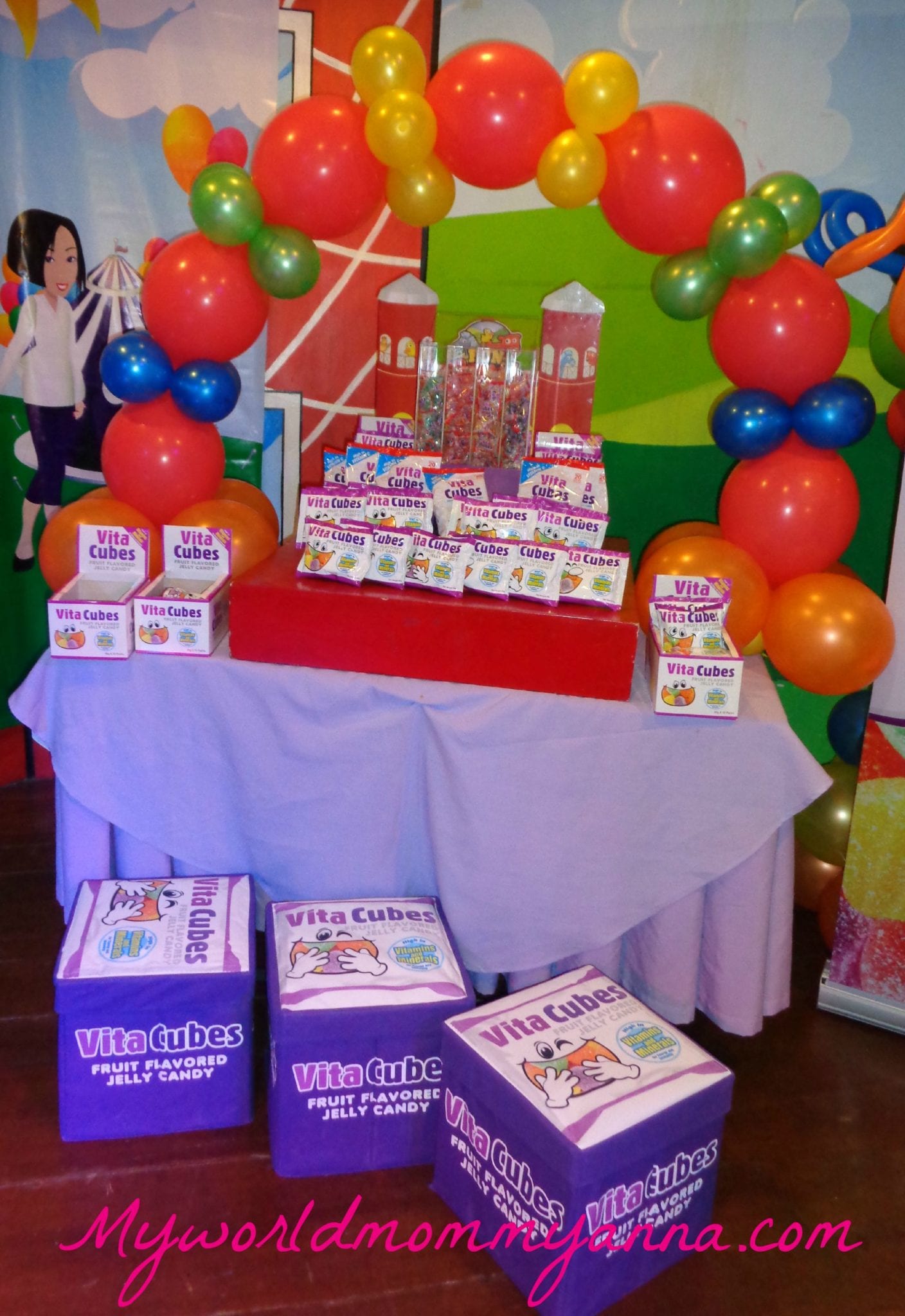 The organizers make it sure that we will have a great day with our kids, there is a photo booth for souvenir, games, raffle, snack, magic show for the kids and kids at heart and of course the over flowing Vita Cubes jelly candies.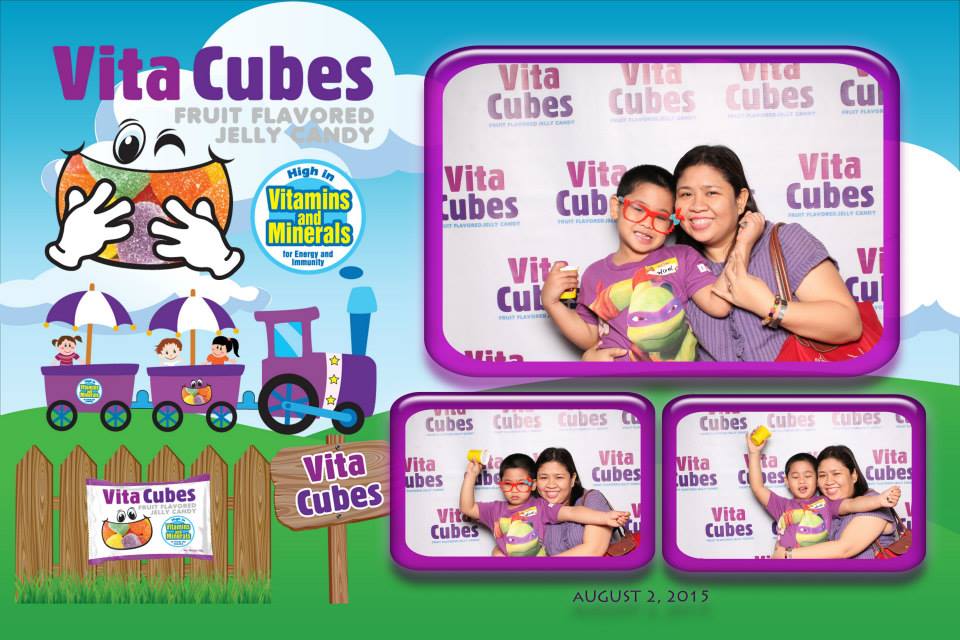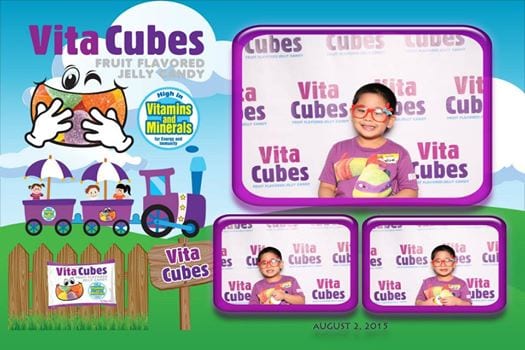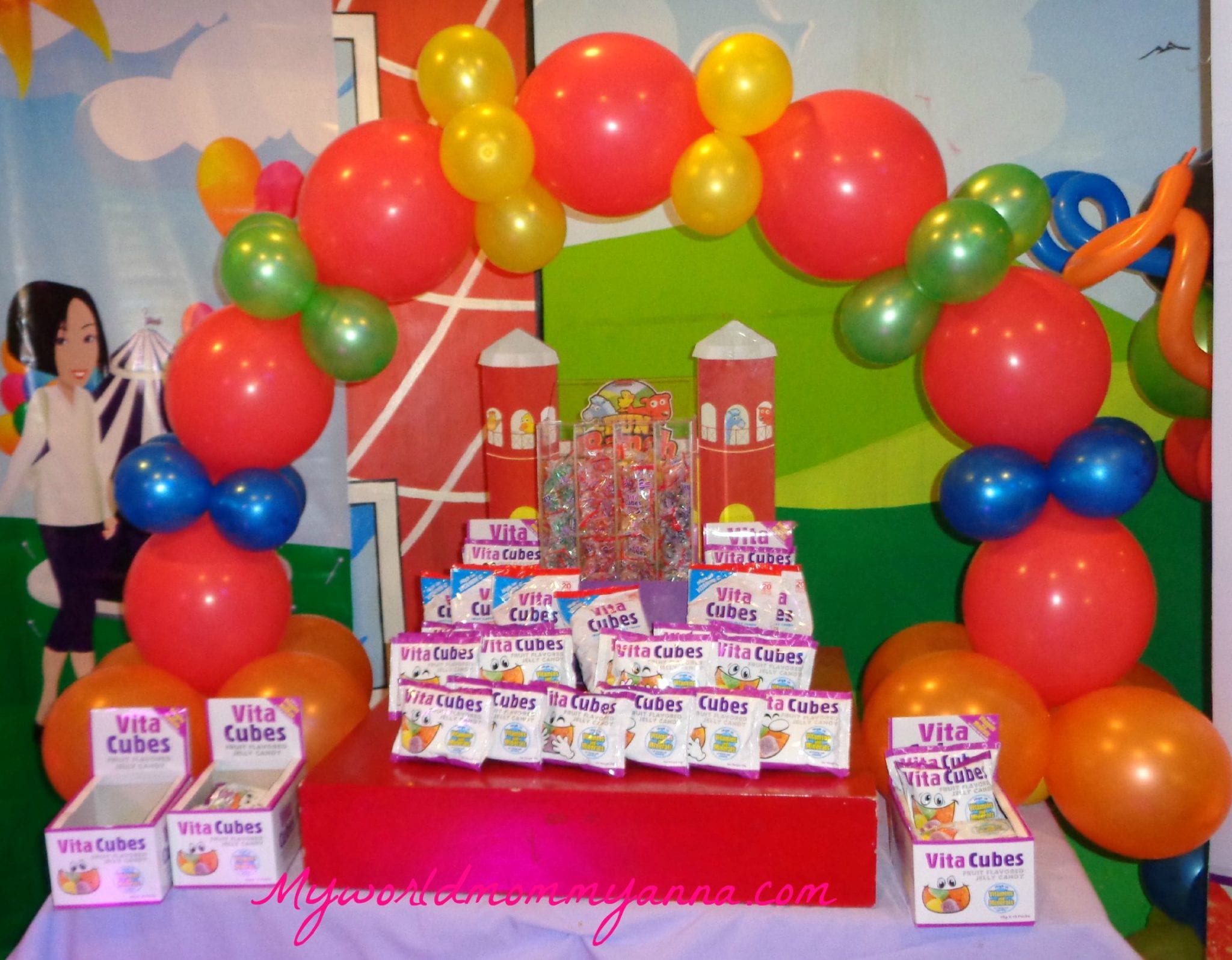 What is Vita Cubes?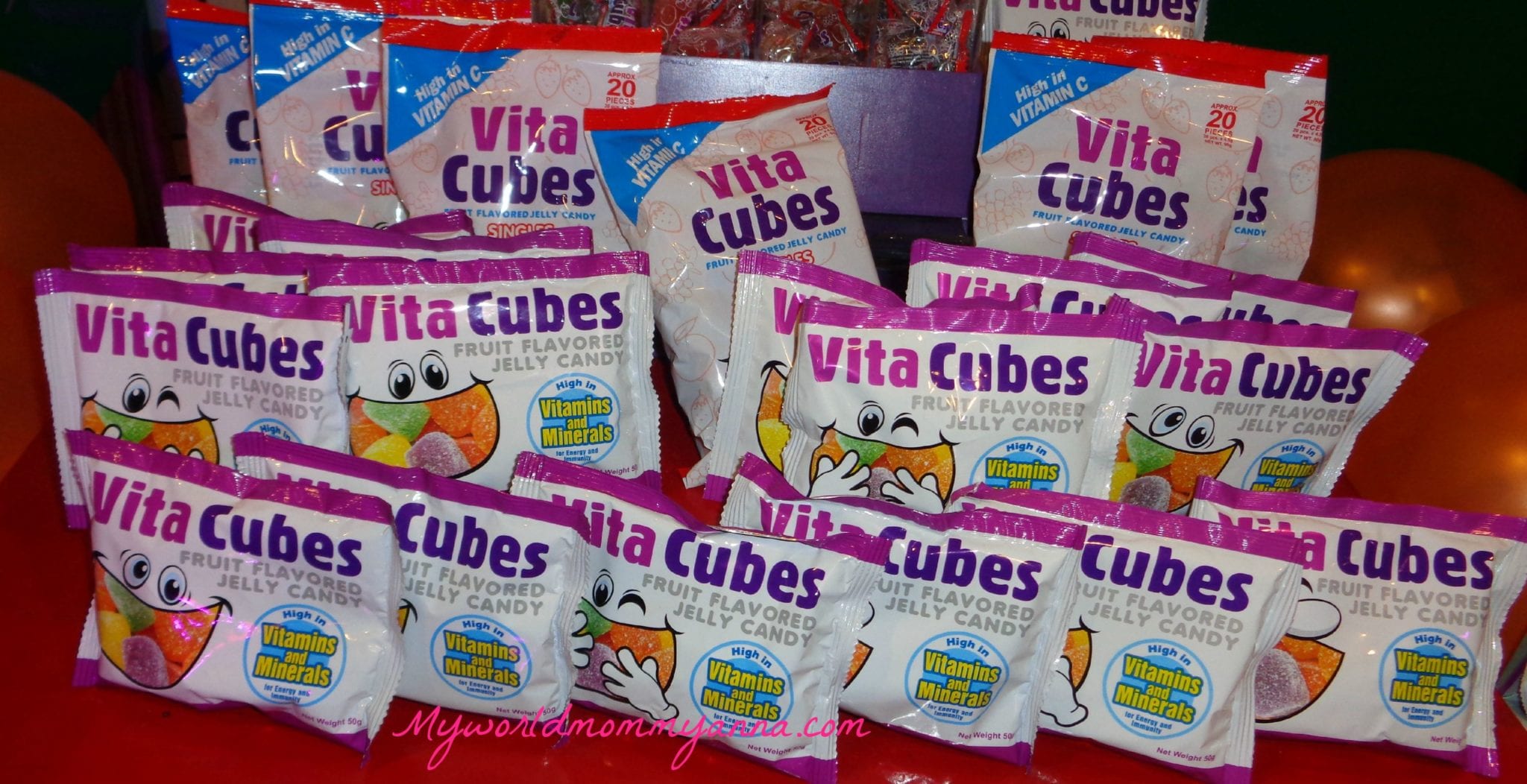 Vita Cubes are cube-shaped jelly candies that come in five different fruit flavors-strawberry, apple, grape, mango and orange
Aside from having delicious taste, Vita Cubes are fortified with essential vitamins and minerals that are important for growing children.
Lysine- Helps the child body in proper growth and energy production. Also helps in calcium absorption.
Zinc- Zinc is known to help in proper functioning of the immune and digestive systems, energy metabolism, and in increasing the rate of healing for wounds.
Vitamin A- Helps in increasing the body's immunity to fight infections. Also plays an important role in ensuring healthy eyes and bone development.
Vitamin B– Promotes growth and strength and stimulates memory in child's formative years
Vitamin C- Helps cuts and wound heal, boosts the immune system, and keeps infections at bad day. Helps the body absorb iron from food sources.
Vitamin E- Boosts the Immune System and helps the body fight germs.
WHERE TO BUY
Vita Cubes is available at all Mercury Drug Stores, SM Supermarkets, Robinson's Supermarkets, Waltermart, Landmark, Puregold, Mini Stop and local grocery stores.
May be bought per box (containing 10 pieces of 50g packs) or per individual 50g pack
HOW MUCH
Suggested Retail Price for a 50g pack is at Php 12.00
Thank you Vita Cubes and Rebisco for a fun-filled day and for our tokens 🙂