I cannot believe how time flies, my Little kulit is now five years old he is growing too fast and sad to say hindi ko na mapigilan ang time the only thing I can do is to be with him all time and cherish every moments that we are together.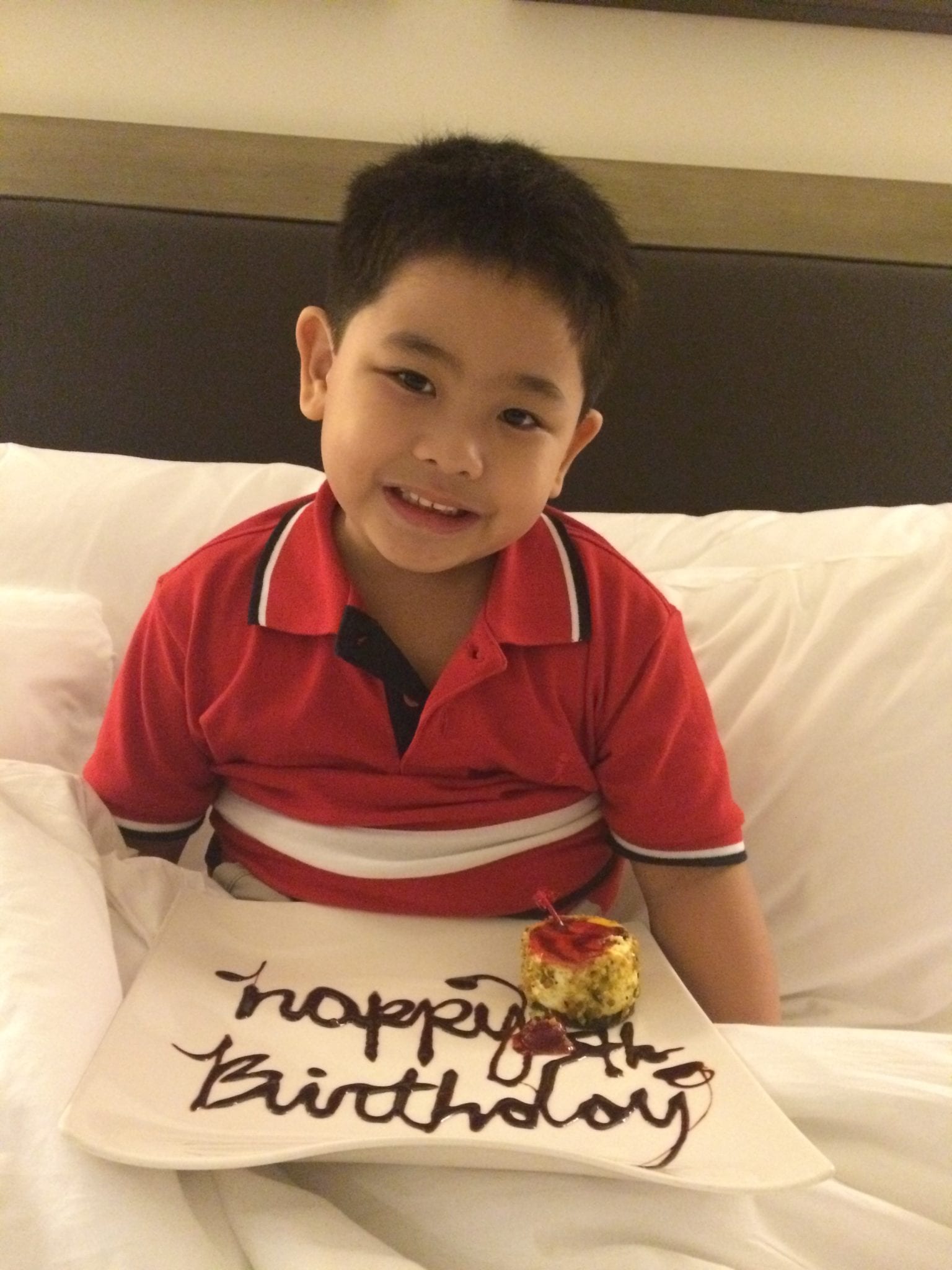 I also realize that it's also my fifth year as a mom, having him it makes my life turn around. I learned a lot for becoming a mom and embracing the reality of life and the best part of being a mom is that I become a whole person and learning the true meaning of unconditional love.

Little Kulit have been waiting for his birthday for a long time, everyday he is in the calendar and will count the days, and he is so happy when finally it's October 1. He cannot hide his excitement. You can see the true happiness in his eyes parang alam na alam niya na there is something special for him.
He is the first apo and we are still in our parent's house because no one will take good care of him and he is the source of happiness of my parents. And one of the perks of being the first grandchild he is SPOILED. Lolo is the spoiler, and he is not denying it proud pa siya he keeps on saying that "Sam is the best gift that I ever had, iba saya ang nabibigay ng apo". A day before his birthday nag bonding ang mag Lolo they went to SM BF to eat lunch, play at the activity center and they went to Brunos barber shop.
He is so excited for the next day hirap patulugin, we need to set up our living room for a surprise yearly we always decorate our living room at night or madaling araw para when he wakes up the next day he can see the decors na.
His only wish is to have a staycation and new tobot toys, ayaw niya ng party sa school only hotel lang talaga. Since we did not celebrate our wedding anniversary last month we booked in Seda Nuvali with the whole family. Of course his birthday is not complete without his lolo and lola.
We just had a simple celebration last October 10, we fulfill his five wishes
1. Staycation at the hotel
2. Celebrate with t he whole family
3. A carnival themed cake from Goldilocks
4. New Tobot toys
5. New set of clothes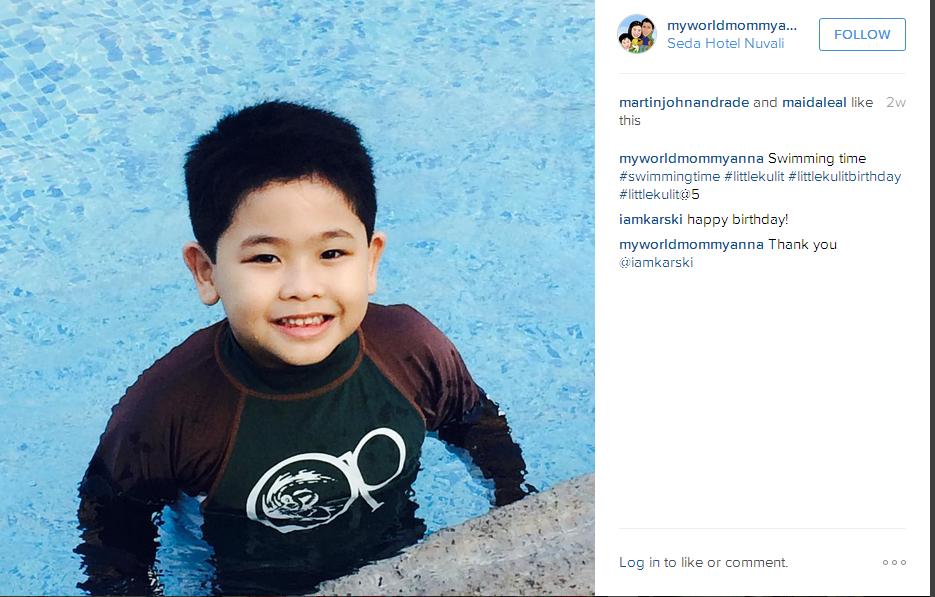 I always remind my son that not all the times you can get what you want, you have to work for it or you have to wait for something special. So in his birthday he deserves that all his wish will come true. At the same time a day before his birthday we received the result of his exam isa lang ang 98 the rest are perfect 100 percent.
The day ends with full of love and happiness he was able to celebrate his special day with the whole family and his wishes come true. Ang sarap maging bata ang simple ng life 🙂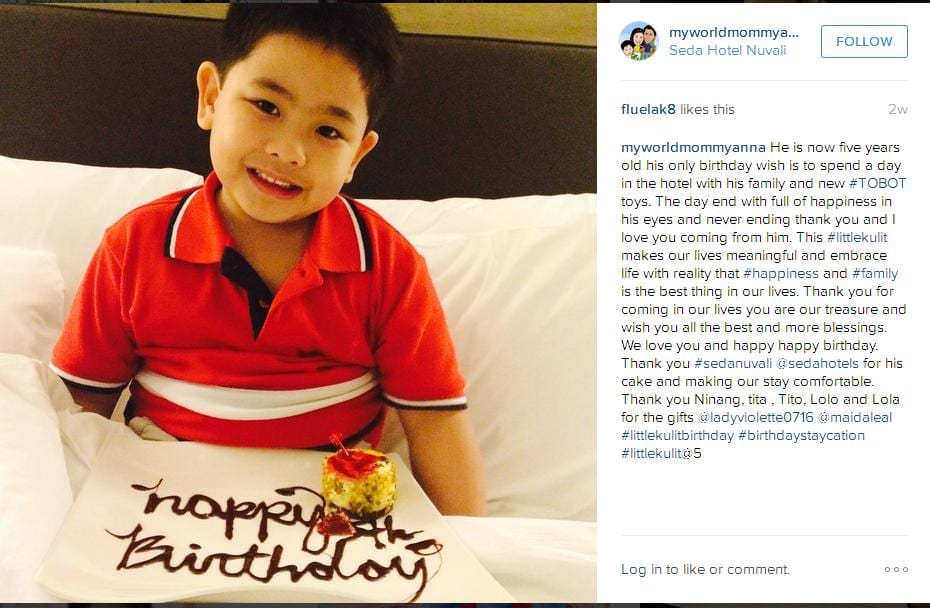 Thank you anak for coming in our lives, thank you for making us happy we will always love you