Little Kulit loves to eat cake, and every occasion I am the one who is in charge in cake. We are supposed to give him a Ninja Turtle and Tobot themed cake but few days before his birthday he keeps on saying that he likes a cake that he saw in TV. Since Little Kulit is not watching tagalog only Disney junior and Nickledeon I thought he saw that one in one of the episodes of his favorite series. When I asked me where he saw it, he cannot remember the only thing na naalala niya is round shape, color white and a lot of animal designs daw.
We are trying to figure it out, what kind of cake is that, buti na lang his ate Gloria told us maybe the one that he saw in tv commercial, yung Goldilocks daw. So I immediately search in youtube then pinakita ko sa kanya, yes tama nga yun ga like niya. Iba talaga nagagawa ng commercial.
My plan is to buy a cake a day before his birthday, buti na lang I called one of their branch and sad to say it's not available, siguro mga five stores na natawagan ko around South. I decided to try their hotline unfortunately they don't deliver the carnival themed cake. I am losing hope na and the next day na ang birthday niya what will I do, birthdays are not complete without a cake.
Lucky I found one in SM Bicutan branch and they are willing to deliver just add 10% of your total bill, of course I grabbed na it agad since there are only two cakes left. I instructed them na lang that the cake must deliver around 7pn or 8pm.
Everything ends well, as a mom you will do it everything for your kids to make them happy.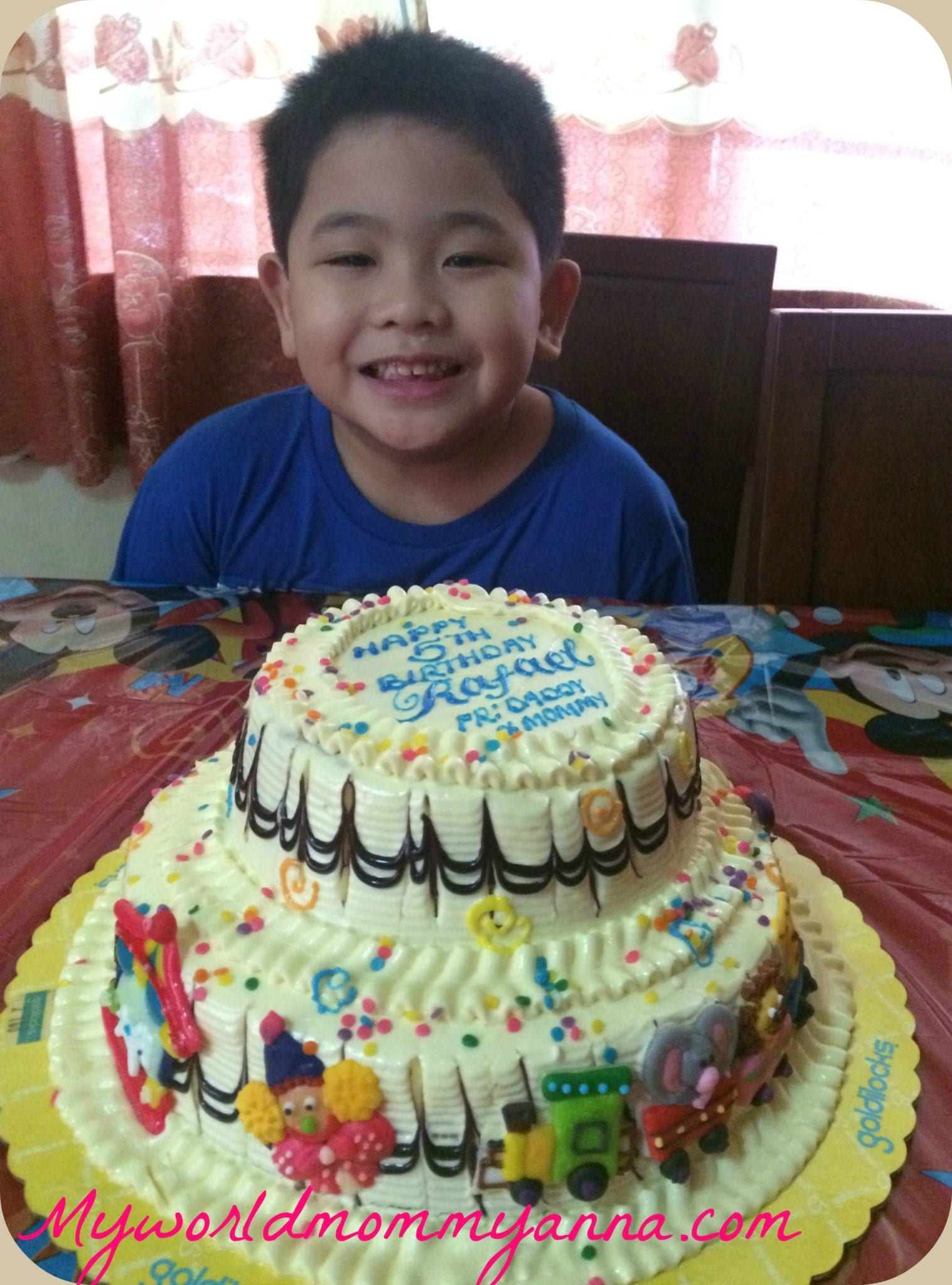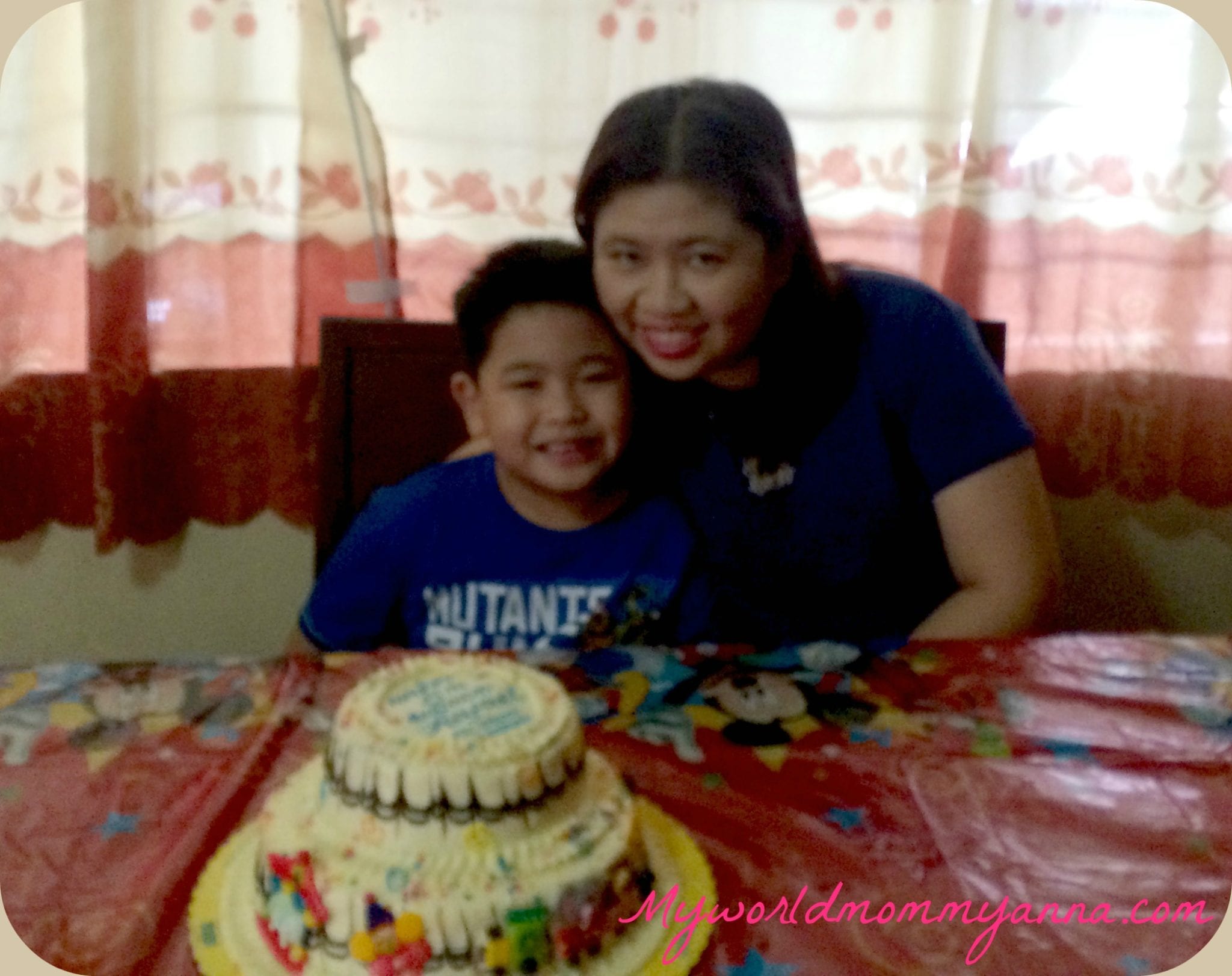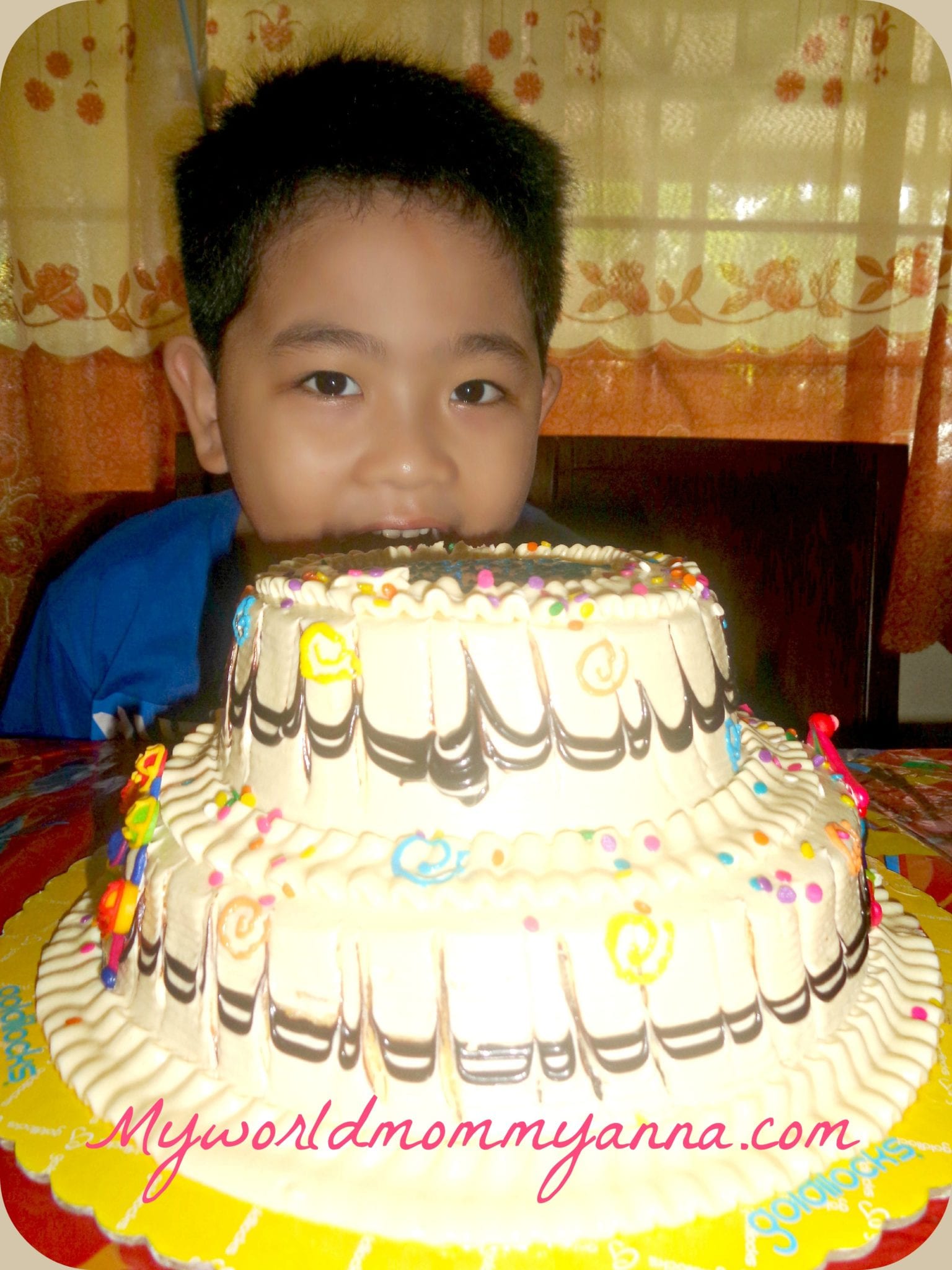 Cake is big enough and price is so affordable for Php 485.00 only. A two layer round shape cake a combination of vanilla and choco chiffon with buttercream icing and topped with all carnival favorites. Kids will surely enjoy this one.