Little Kulit ranked as Top six during his first grading period with minimal points difference lang sa top 5. I never pressured him to be on the top, I just told him to be good in his studies.
When I saw his second grading long quiz result he got perfect score for six subjects and 98% in one subject, I asked him if he can  make it on the top? He replied "of course mom".
Without any pressure, we just continued with his study routine I let him enjoy minsan lang maging bata. He knew his limitations and our rules during study time especially if exam week, our number one rule is no gadgets and tv.
Little Kulit card was released last week and he got 91.80% ranked as top five in his class and got the highest score for math subject which is 93%. Of course I am a proud mom, all our hardships is paid off.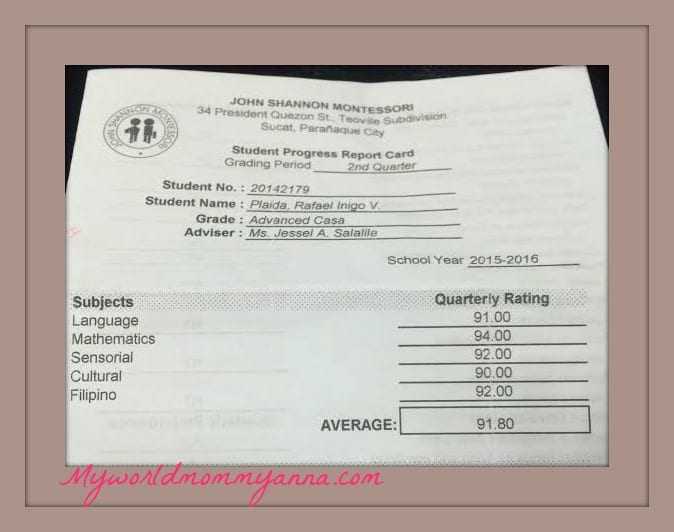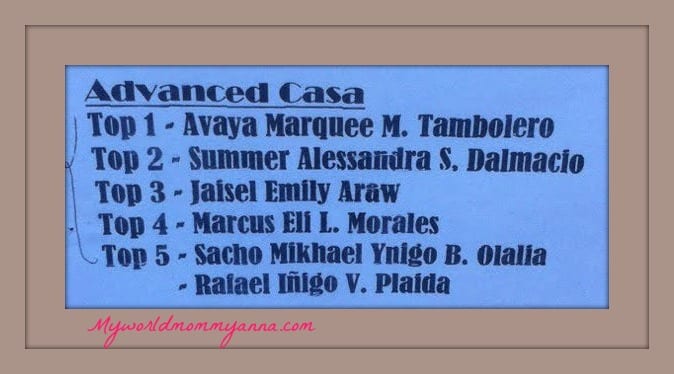 He just asked for a simple toy since he is asking too much for Christmas 🙂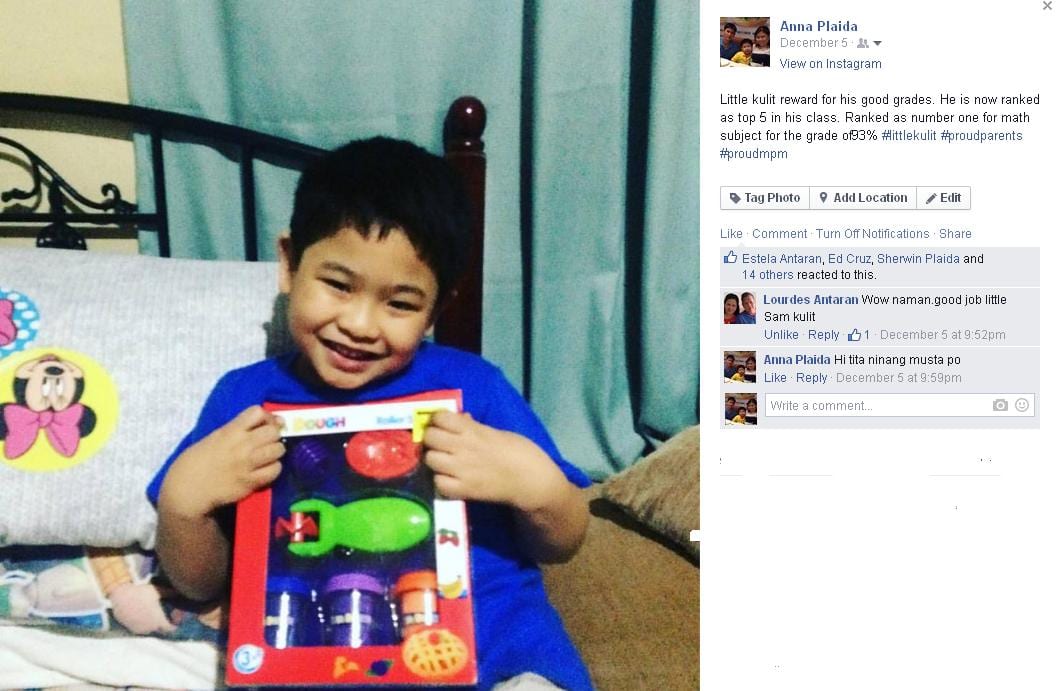 To My Little Kulit,
We are so proud of you anak, you really make us proud. Please continue to be good in your studies. We love you so much