I had a busy weekend, which is nothing new if it is already December. I really have to manage my calendar or else everything will fall apart.
Last Friday, we went to SMX MOA for a yearly Toy Kingdom Great holiday sale which you can really get toys from 50 percent to 70% off. The travel is worth it especially sa traffic that we have been through, imagine form MOA to Heritage hotel we took 2.5 hours because of the traffic enforcer #christmastraffic.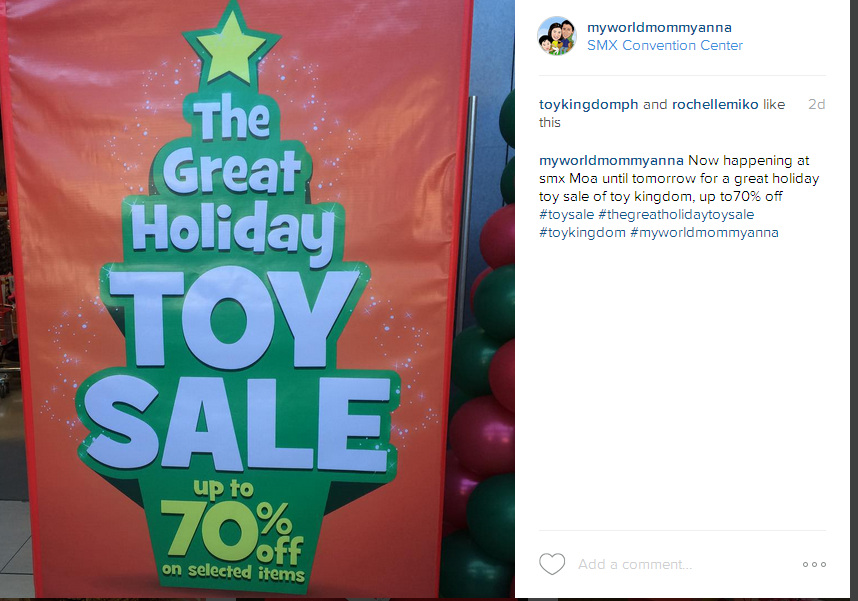 Saturday, I attended the Mommy Bloggers Philippines Christmas party which held in Linden Suites. I had a great time with my fellow mommy bloggers, we enjoyed every moment since we don't have any kids to chase. The party is exclusive for mommy only, minsan lang kami mag ka mommy time. We went home with full of gifts 🙂 which is our problem how we can go home with full of gifts, I went home with three eco bags 🙂 ang ganda ng problem namin diba. Thank you for our wonderful sponsors. Worth it again ang travel since morning traffic na.


Sunday, I attended bloggers annual together in Makati, my two boys is waiting for me outside the venue. After the party we went to Landmark, for Little Kulit new clothes, I also bought gifts for his teachers.
We had dinner at Max's since Little Kulit is craving for chicken; imagine he can finish one fiesta meal na order with dessert pa yan. I am thankful that my son is so healthy and no problem in terms of his eating habits. We ended our day in Shopwise for grocery.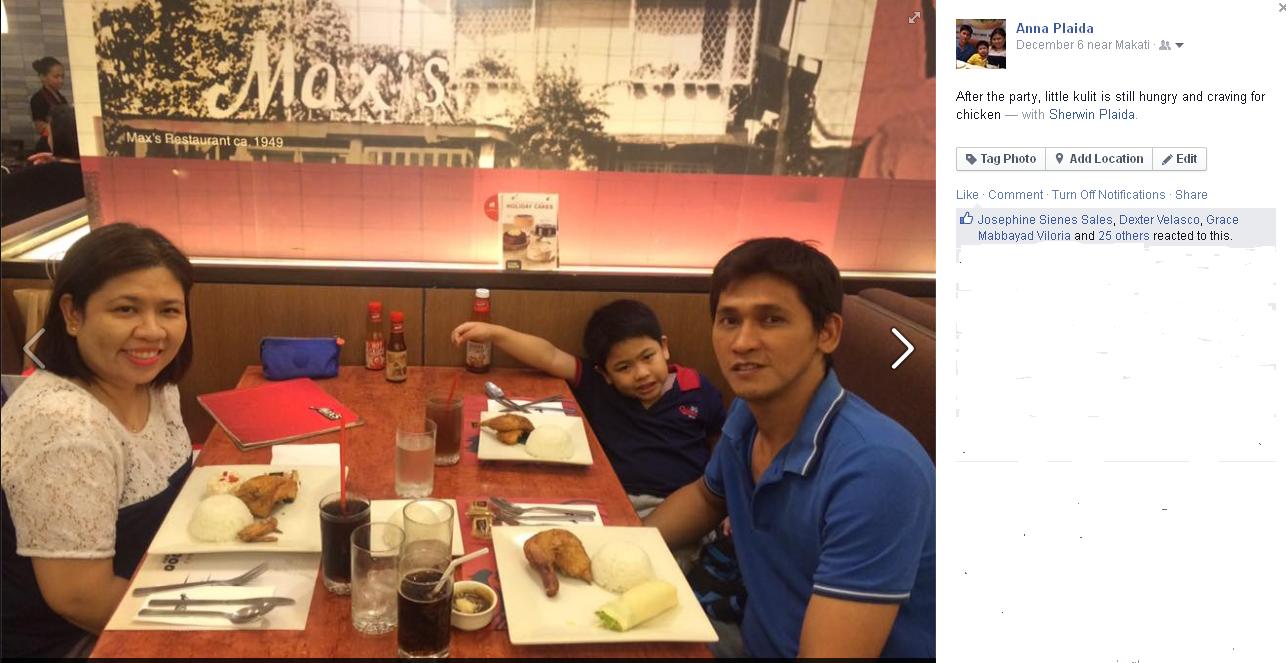 I had a productive weekend from Christmas gift shopping, Christmas Party and family time.
Let's see what will happen this weekend 🙂
Have a great week ahead Lovely Mommies