Beating a Christmas rush is so exhausted and stressful, but being with my two boys makes my life easier.
Let me start last Friday, December 18 my parents celebrated their 38th wedding anniversary since we are expecting a heavy traffic, I just ordered our dinner. As expected it's just only the four of us who had dinner because my sister stuck in the traffic and my hubby needs to stay at the office till 1am, never the less we had a wonderful dinner. My only wish for my parents is to stay in love and healthy. We are so thankful and bless because God gave us wonderful parents that we can lean on forever.


Over the weekend I need to manage my time but the weather does not cooperate, super ulan but we don't have any choice we need to pursue our MOA trip for last minute shopping or else kawawa ang walang gifts. Buti na lang I got items for a great deal so hindi sayang ang time and effort.


I grew up with a family that observes Christmas tradition, we have to wait for Noche Buena and we are always having a gift giving tradition. Now that I have my own family I want to pass this one with Little Kulit as early as now I am teaching him how our family tradition is and I am always telling him the importance of the family.
Last Sunday, we have a barkada Christmas lunch in Sambokojin, we miss the whole gang only 10 lang kami nakarating. We have a great time in reminiscing our college memories, updates in or family life and our gift giving. Sayang ang daming kids wala.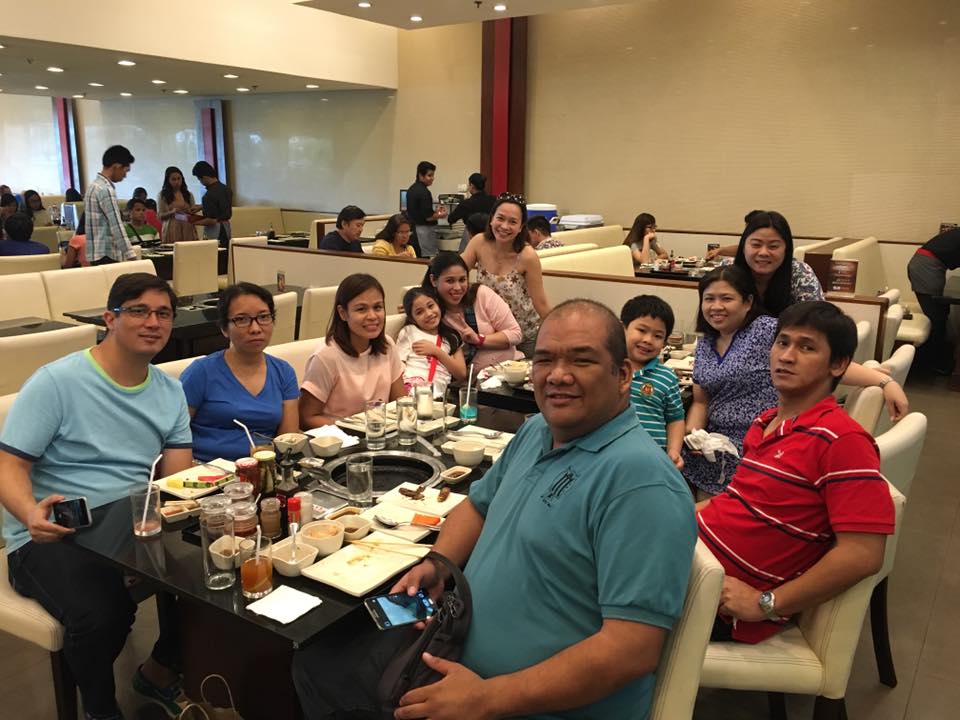 After our lunch I was able to squeeze some "me time". I had a pedicure in Sissy's Nail Art and Spa while my two boys is in the arcade. After our mall trip we went straight ahead in our Subdivision Christmas dinner party.
Looking forward this week for our Christmas vacation 🙂