Bear with me for my overdue post 🙂
Little Kulit first time to celebrate Christmas in Baguio, the last time he was here is 2014 Chinese New Year, kids were so excited when they learn about this trip.
We always stay in Green Valley Country Club its 15 minutes away from the city, we love this place it's so quiet; you can really feel the fog and super cold. Prices are so affordable for a three bedroom apartelle, two bathroom, kitchen and living room is Php 4500 a day.
We left around 4am here in Manila and we arrived 1130am via SCTEX and TPLEX, toll fare is so expensive but it's worth it since we have a smooth travel, and no traffic. I must say they improve compare the last time we went to Baguio, SCTEX pa lang 2 hours na before we reach the toll gate.
Our main objective during our stay is to visit the Christmas Village in Baguio Country Club unfortunately we failed to do so since the traffic is so heavy during Christmas day and ang entrance daig pa ang filmfest sa pila. Kids were kinda disappointed since they are expecting to see a snow, maybe next year na lang mga anak. We had lunch at Mile Hi Diner, but I won't recommend this place the food is expensive and the service is so bad, 50's Diner is much better. We had dinner in O Mai Khan this one is highly recommended, food is affordable, big serving, food is great. Kids were so tired na, knock out during dinner time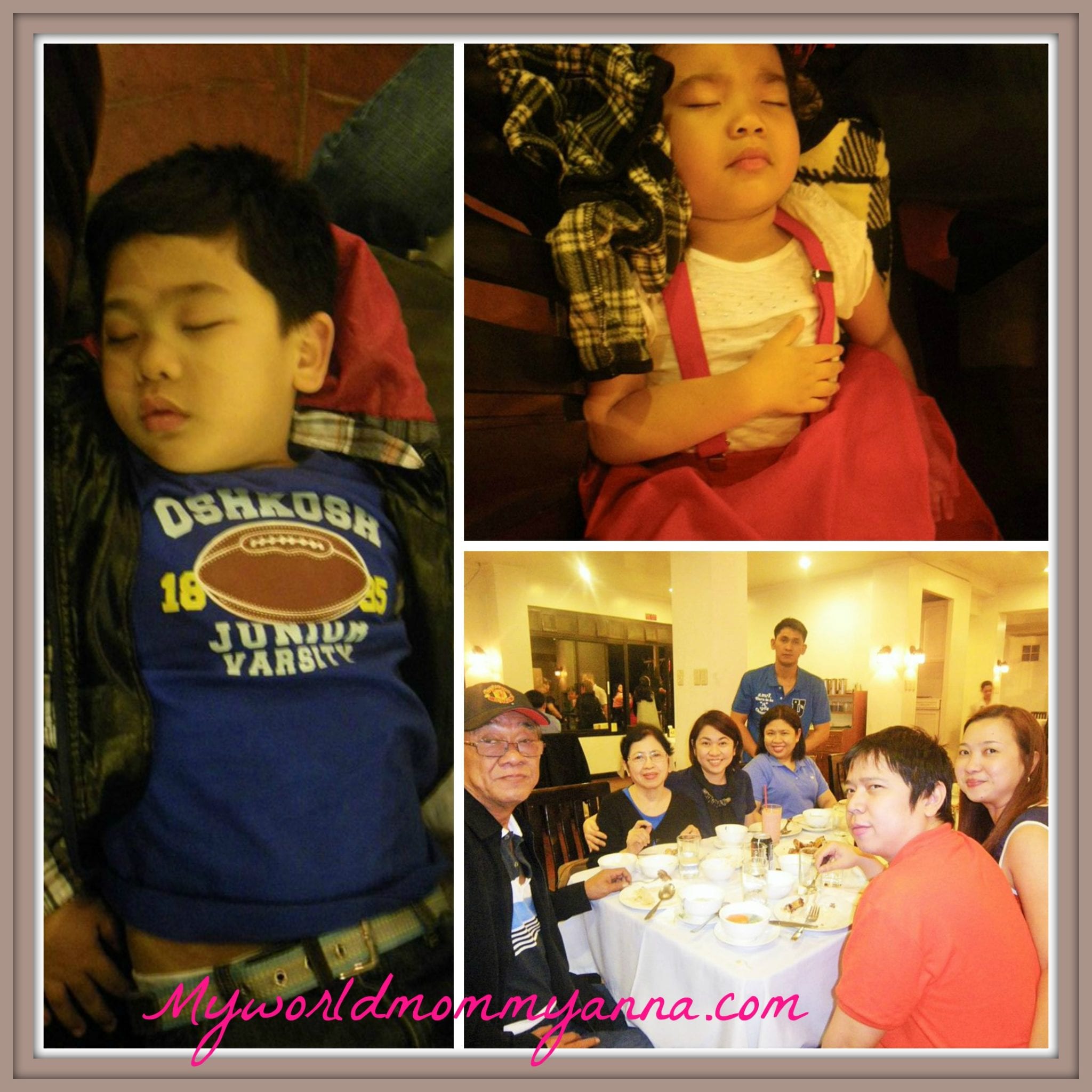 We just had an ordinary day here, we just visit the Mines View Park for the pasalubongs, Wright Park, Camp John Hay and Burhum Park, kids first time to have a boat ride and they are so happy. Sarap maging bata wala masyado iniisip.

Even we are in different place we still continue our family tradition radition we had our Noche Buena and exchange gifts.
Of course Christmas is for the kids, they are so eager to open their gifts.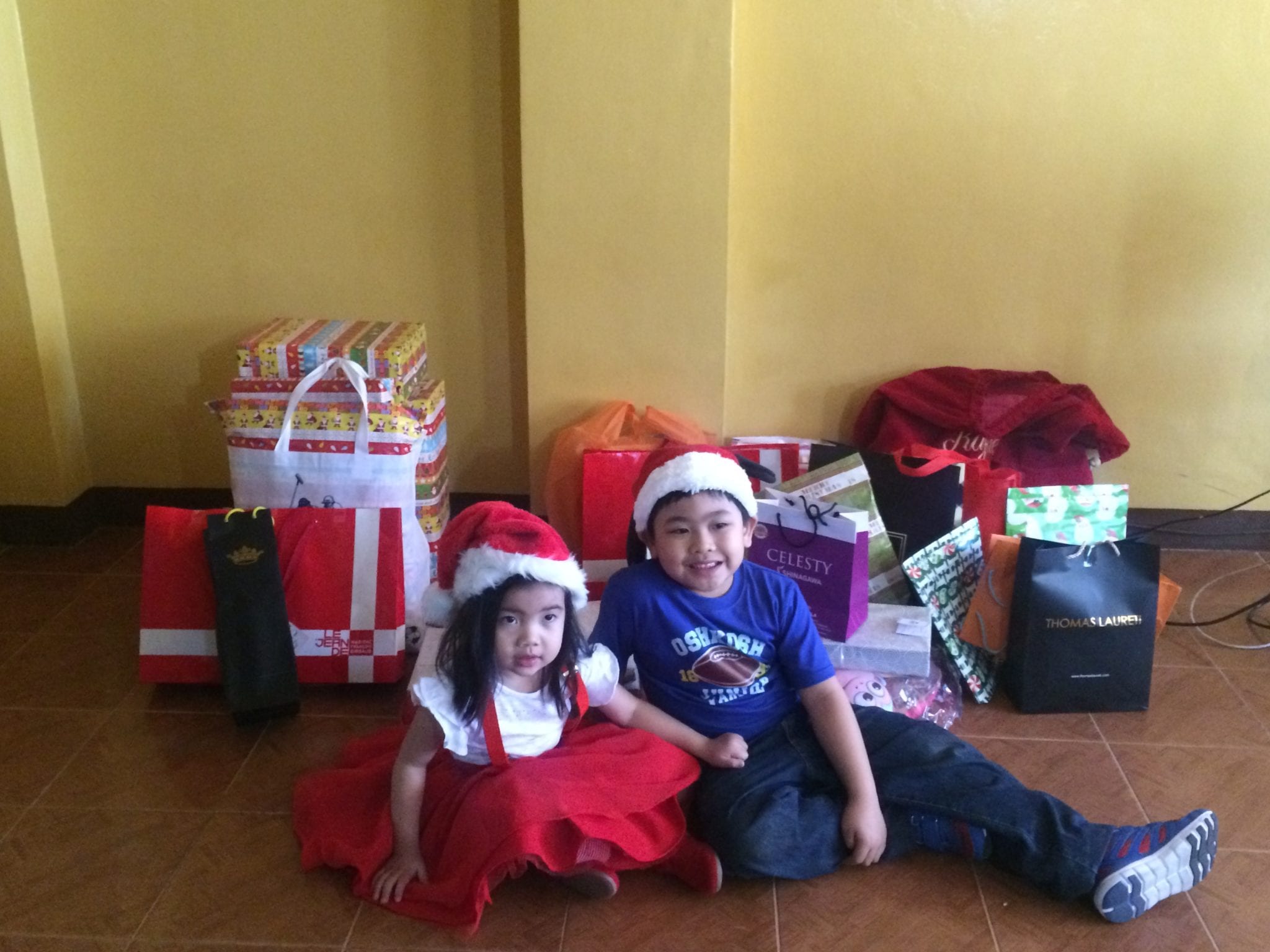 I want to give Little Kulit a Santa Sack, buti na lang kahit last-minute I was able to get one and have his name customized. I ordered the XL, super laki where he can fit all his toys even our gifts nag fit na din. He is so happy opening his gifts. Lahat kasi Christmas wish niya, he is so happy when he received all his gifts
Little kulit is so happy when he got his Tobot Y Evolution toy, his been eyeing this for months before he was able to get it. Buti na lang may dicount:-). The time that na open na ayaw na bitiwan, si tobot na ang sumusuko sa kanya overuse na siya.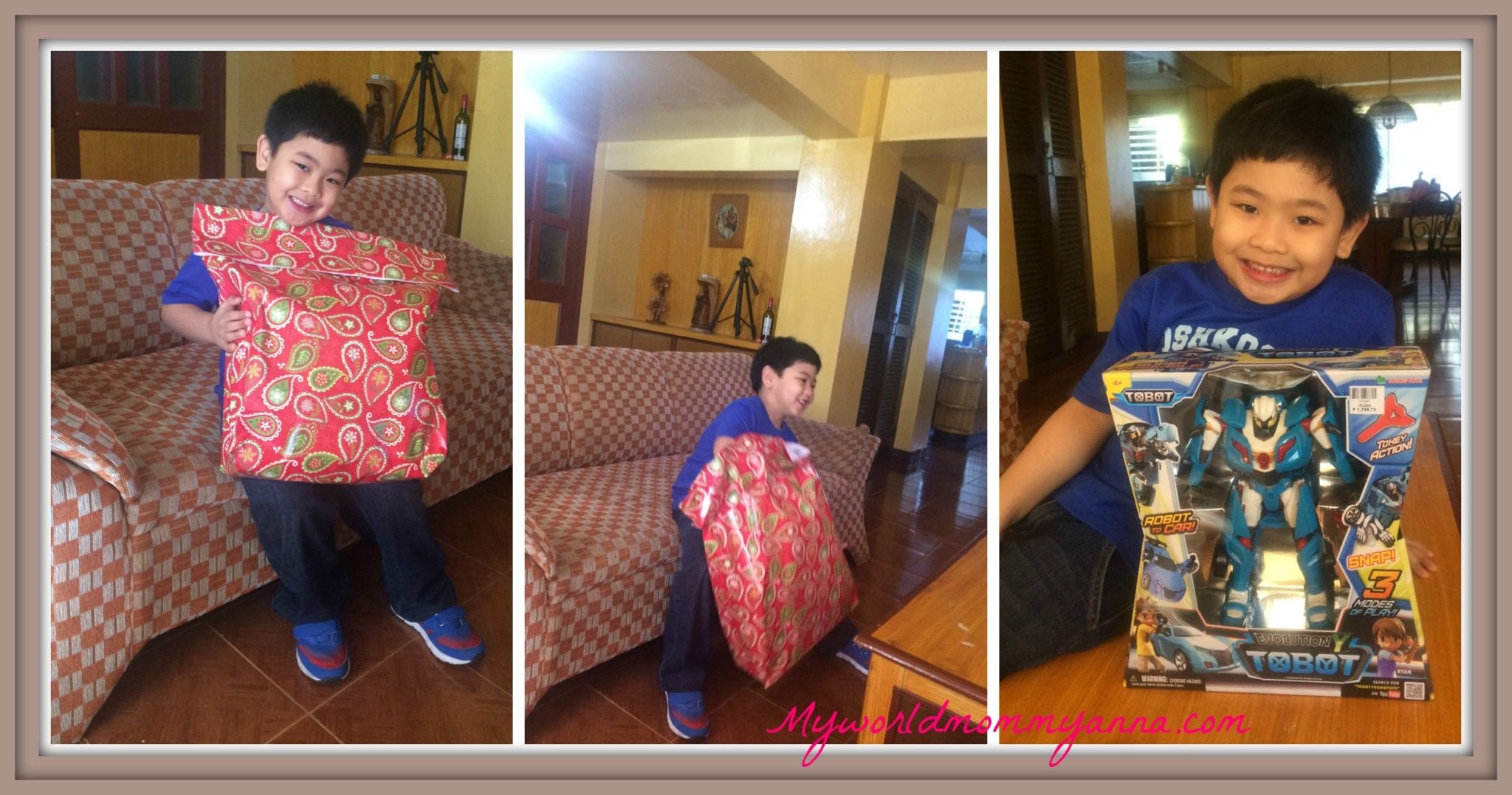 Our last stop before going back to Manila is to pass by in Clark, buti na lang hindi Subic ang naisipan ni mother 🙂
We may have a simple celebration but what is the most important one we are all complete and we are happy and healthy.