If we are in another place as much as possible I want to try another restaurant that you cannot find here in Manila. When we spent our holy week vacation in Isabela, we stayed in Zen Hotel and we asked the front desk where we can eat that is just near in our place, they suggest the Genaro's Bangus Grill and Special Bibingka which is 15 minutes away.
Since it's a holy week, the place is not that crowded we are only two families eating there, most of the restaurants and establishments are still closed during Black Saturday. Since I am still tired from our travel and the weather is so hot, I am so lazy to took some pictures of the restaurant. Honestly, nothing special in the the design or interior of the restaurant. Simple at is with tables and chairs but the good thing it's with aircon and wifi.
But when it comes the food, it really taste goods and so affordable 🙂 it will not disappoint a hungry person like us. What I love also we ordered the "bunso meal" but the serving is good for two-three persons.

Our bill is less than Php 600.00 we also have additional egg and rice. Little Kulit is satisfied with his food
You can check menu
here
Next time we will try there best seller and the bibingka
Our tummy is satisfied and we are very happy for our experience.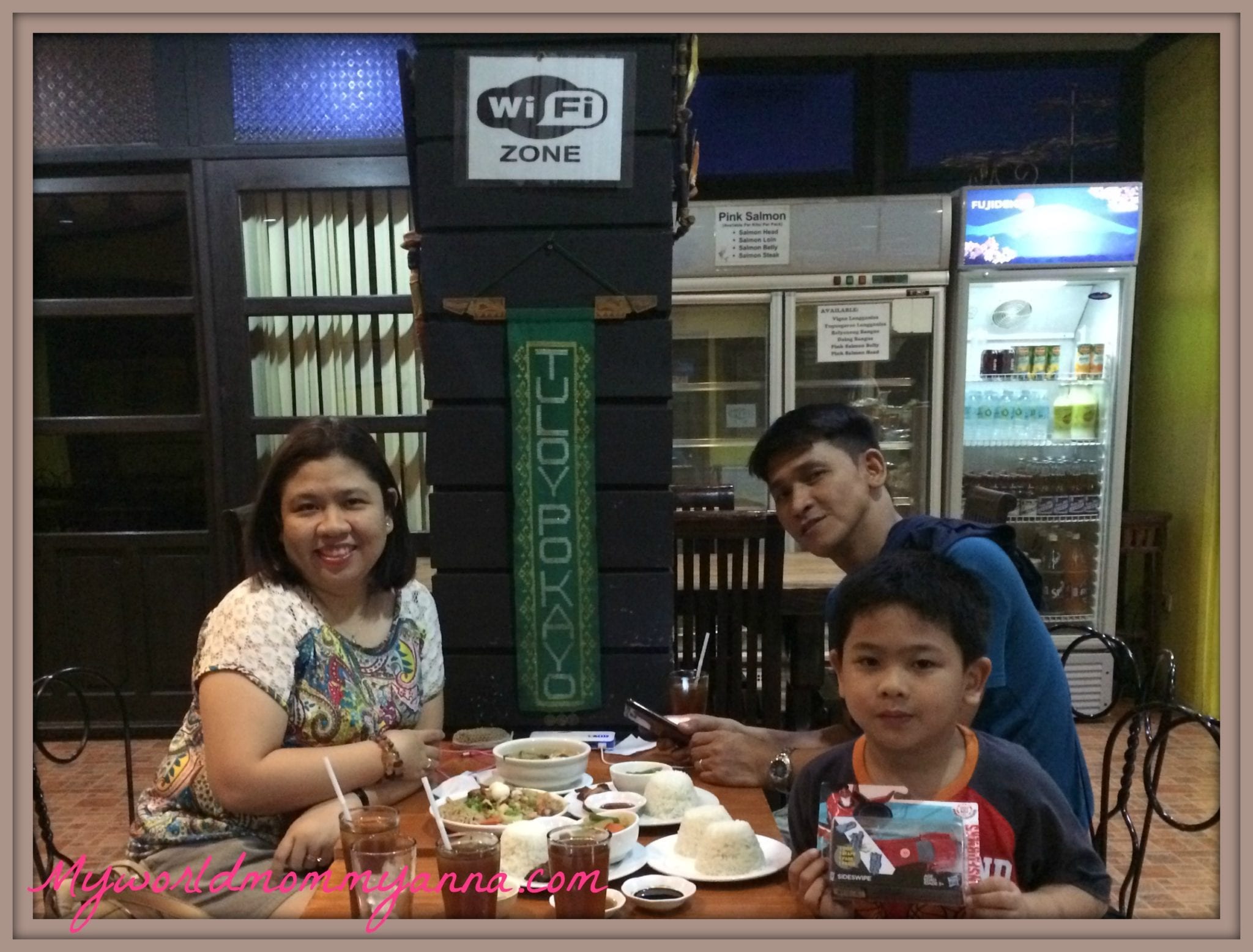 Genaro's Bangus Grill and Special Bibingka
Address: #16 Lumidao St., Villasis, Santiago City, Isabela
Contact Number 078) 305-0721 | 0917 808 7453
Website :
www.genarosgrill.com
Facebook page:
https://www.facebook.com/GenarosBangusGrillAndSpecialBibingka