EXPO Mom is happening on April 29-30 at Glorietta Activity Center. Lovely mommies join this annual celebration of motherhood as we kick off #themotherhoodjouney campaign in Manila.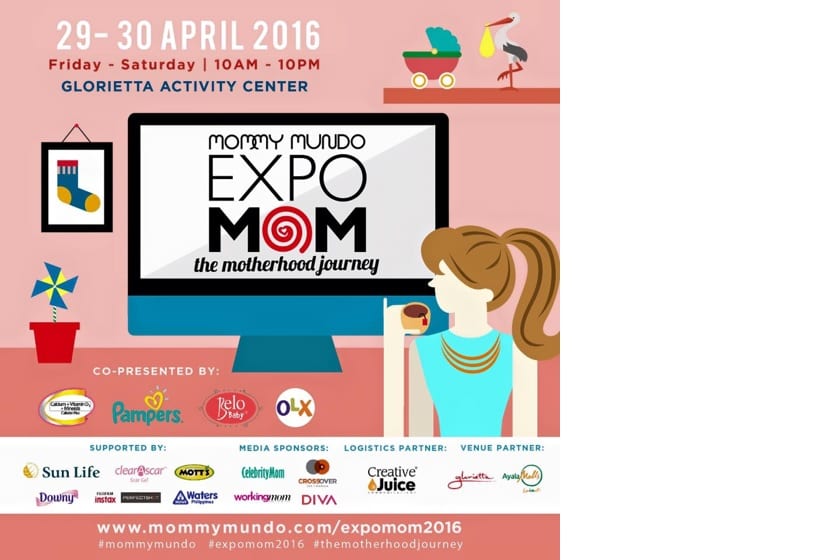 EXPO MOM showcases more than 60+ booths showcasing products and services for moms, babies, kids and families.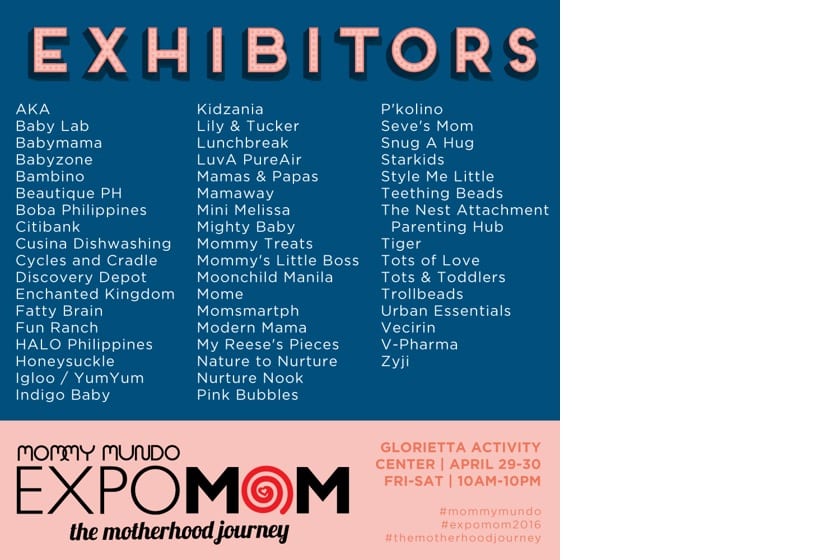 They have onstage talks and demos for the two days! Listen to mom stories, experiences, tips and anecdotes, and realize how we may all have our own parenting styles but we are one on #themotherhoodjourney !
This will be the program for two days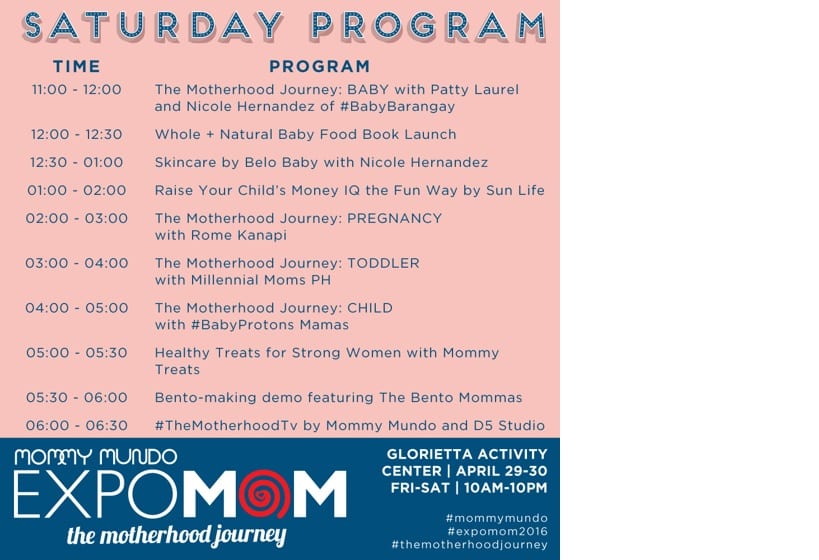 See you Lovely Mommies 🙂