It's our day lovely mommies 🙂
Little Kulit is now on the stage that he can appreciate every occasion as much as possible he wants to make it memorable also.
A day before, he asked for a paper and Crayola he will make card daw for me and his lola. He even mentioned "mom it's supposed to be Happy Lola's day". I let him do whatever he wants to do, since kids now are techie he searched something in google and he copied it.
Before we went to church he gave me the card with a big embrace, I am so happy kahit simple paper lang yun as long na galing sa kanya and I saw the effort how he do it.


We just had a simple celebration we went to church and had lunch. Mommy and sissy had facial while Little Kulit and I spent our day in ATC. Because we all hungry dahil lahat ng restaurants is full and you have to wait 40 minutes to 1 hour to be able to sit we are not able to have our family pic.


Around 4pm Little Kulit asked if we can visit her Lolalola in cemetery he will bring flowers daw. We are glad that up to now he still remember his lolalola kahit sandali lang time nila together. Imagine when his lolalola died he is 2.11 months old only up to now he can remember her. Siguro nga nakikita nya po or talaga nandyan lang sila.


Our day ends with a simple dinner at home and waited for hubby to go home since he is out for his company outing in Pangasinan.
Being a mother is a tough and never ending job, you cannot quit and you have to endure all the happiness and pain. But being with our kids is the best feeling in the world, a big embrace, priceless smile, kisses is the best gift that any mother can wish for.
Little Kulit no matter what happen even you are old enough and you have your own family I will be always your mommy.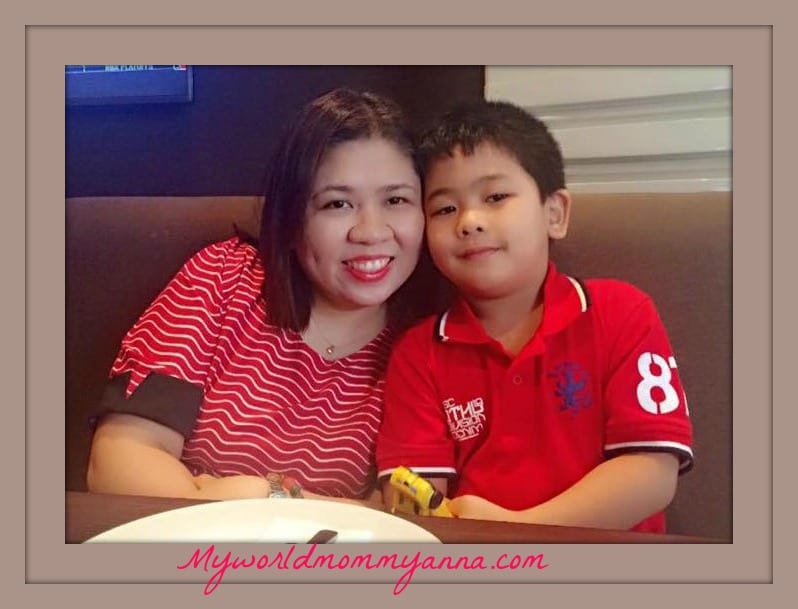 To my mommy, thank you for everything, we might not be the perfect tandem, we might fight but at the end off the day we both know that we love each other and no matter what happen you will be always my mom forever and I love you so much