A month from now, kids will be back to school 🙂 my little kulit is now in grade one. I never imagined how time really flies, ang bilis bilis. He is just five years old, I don't know if he can catch up so easily since his classes will be longer and mas marami subjects. As early as now I am preparing him, we have worksheets in preparation for his grade one.
I am glad that we are able to survive his preschool stage without any hassle, without any tantrums. He is top six in the class, I never pressured him in his studies, I want him to enjoy and I always remind him to do his best.
As a first time mom, feeling ko I am also graduated and I am moving up to the next level, now I am going to raise and guide him in grade school there will be a lot of pressures and we will start to develop his personality. I am supposed to transfer him in big school but since he is still too young I decided to stay in his old school until grade three.

I learned a lot of things during our preschool stage:-)
I learned to have a 101% PATIENCE, raising an active kid is not easy, I have to deal with him all the time. I have to be a mom, teacher and playmate at the same time
I learned NEW THINGS from him, not all the time alam na natin lahat but being with our kids there are times that we also learn from them. That is why we must have a quality time with them.
I learned how to LISTEN, I have to admit that I talk a lot and don't listen. But raising a kid, I learned that LISTENING is one of the best tools to have an effective communication. Not all the time tayo ang tama, we must also listen to them when they are talking. At the same time when they see that we are listening to them they will be honest with us, they will not afraid to talk to us, they can tell us everything because they know that we LISTEN to them.
I learned to COMPROMISE, as early as now I am teaching him not all the time that you can get everything that you want you have to work for it or we need to have a deal, hindi puwede basta gusto mo makukuha mo
I learned to LOVE UNCONDITIONALLY since Little Kulit came to my life that is the only time that I learned the true meaning of "unconditional love" and that is the best feeling in the world.
I learned to APPRECIATE little things- when he started going to school, every time that he is showing me what he learned in school I appreciate a lot of his efforts.
I learned to be THANKFUL– I am so thankful that God gave me a wonderful son. I thanked God that he is doing good in his studies.
Of course things will not be easy for me without the help of the people who love my son so much
To my hubby who is with us all the time, for making Little Kulit school project, for taking good care of him whenever I am busy and of course for being a dad.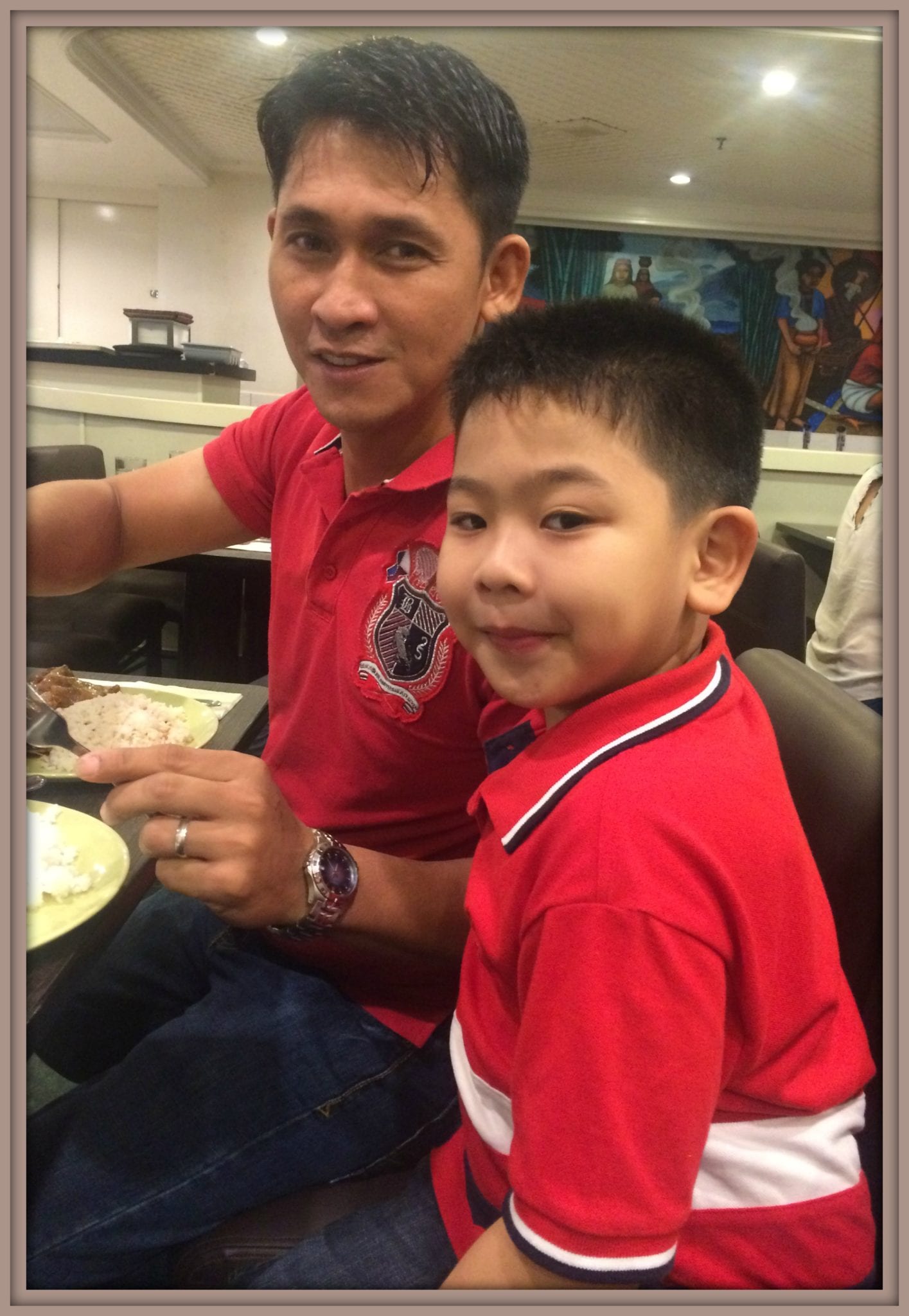 To his Lolo who bring him to school everyday guide him whenever we are in the office. He plays the role of being a second dad, best lolo ever and of course the number one spoiler. He make it assure that Little Kulit is always ready before going to school, as much as possible bawal mapawisan ang apo niya they go to school exact sa time para he cannot play in the playground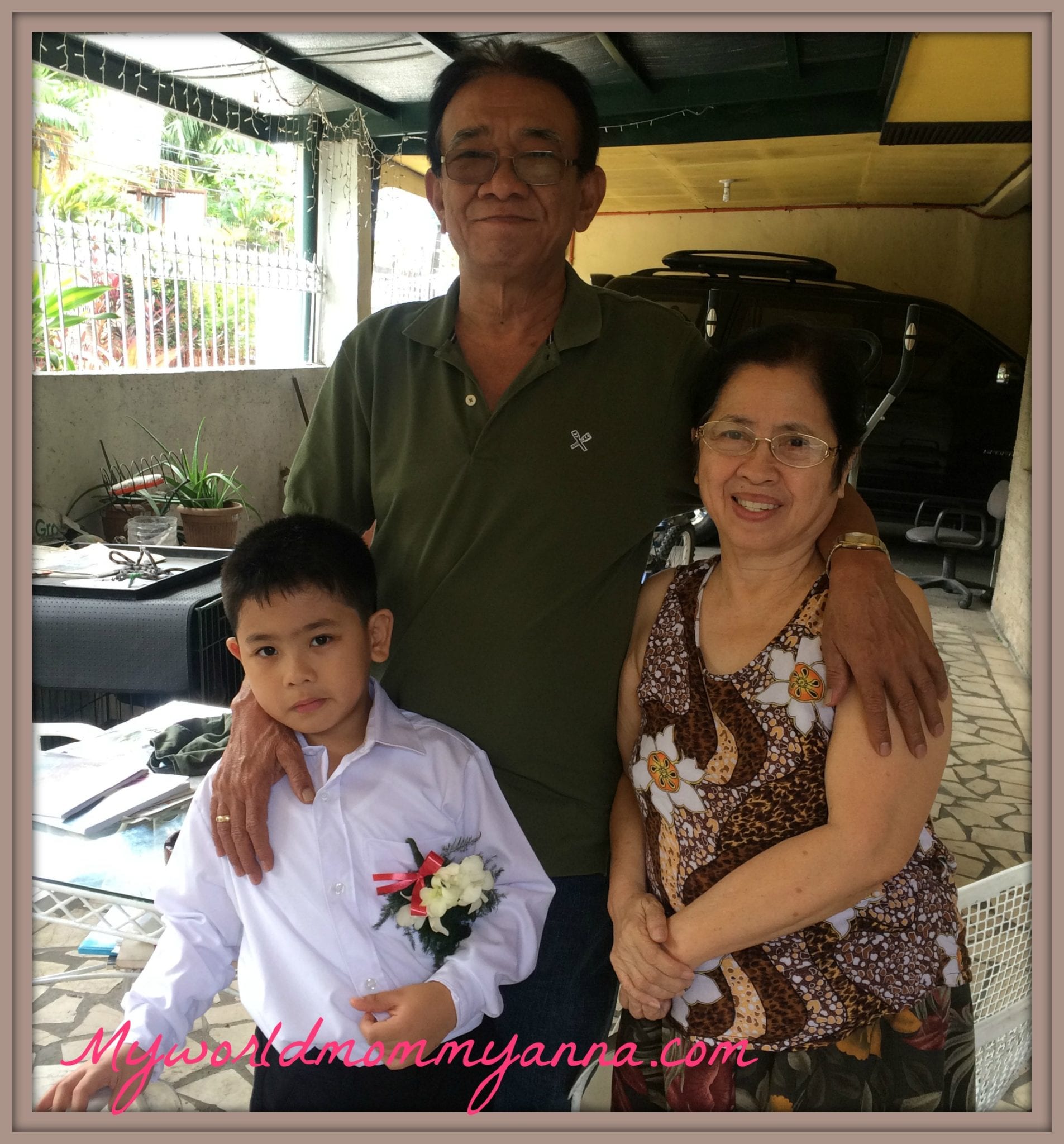 To his Lola for being with him all the time, who listens every time he want to tell stories, for teaching him lessons when I am still not around. Making sure that he is well groomed before going to school
To his tita, who also teach him new lessons and his playmate, or I must say kasama niya magkalat ng playdoh. Who also taking good care of him pag wala pa ako sa bahay, who also spoil him in clothes


To his Ate Gloria, who is also a spoiler, she helps him to dress up with his school uniform, prepares his food and baon. And his takbuhan whenever napapagalitan cya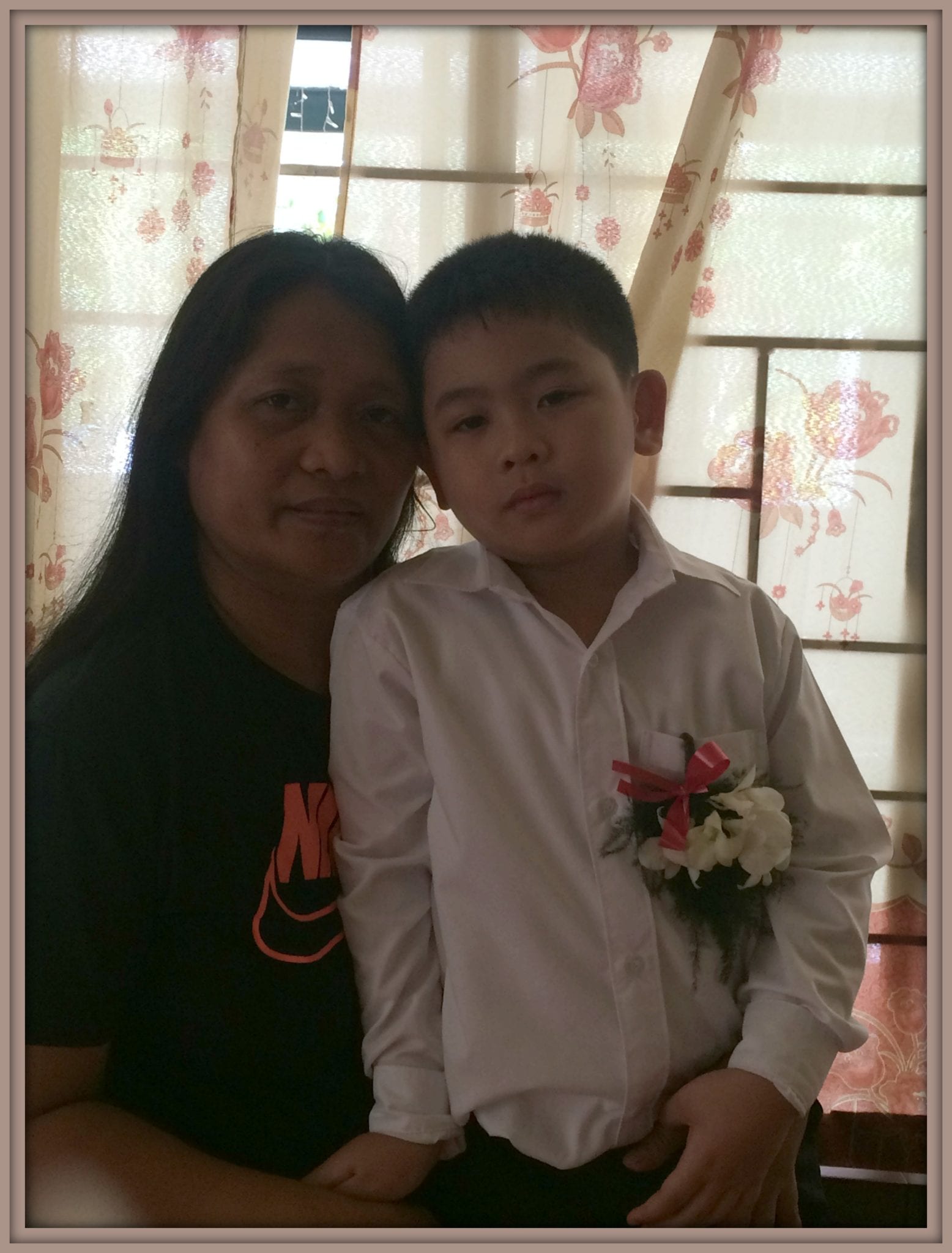 Little Kulit will not be a smartkid without the help from them; each of us has a part who he is now. As much as I wanted to be with him 24/7  but I can't that is why if I have time all my attention is with him. And I never forget my responsibility as mom.
Now that we are both moving up on the next level, I am praying that God will guide us in our journey and always keep us healthy to be able with our little kulit always.