Time really flies and we cannot stop it, there are times that I am asking myself, may nagawa ba ako mabuti sa mundo, nagawa ko ba purpose ko sa life, And most of the time I would ask did I give enough time for my family especially with my son, nging mabuti ba akong nanay?
Many people would ask me, bakit hindi niyo pa sundan si Sam he is big na and he needs a brother or a sister, or minsan masarap may babae na anak, God knows how much I love to have my own daughter ultimate dream ko kaya yun.
But for me, I want to enjoy every moment with Little Kulit I want to witness all his achievements lalo na sa school, I want him to have memories how we bond and how much I love him, I don't want him to think that I am just a provider but I am his mother. Even I am a working mom I want him to feel and I want to show him that I am his mommy that supports him 100%, ready to do everything just for him. It may sound selfish but for me giving him all my attention is fulfilling, I want to raise him in full of love
I want to savor all the moments na ako lang ang buhay niya na he loves me so much that he kiss me and hug me countless times. Alam naman natin ang boy's mabilis sila mahiya to show affection with their mom. I want to witness his innocent smiles, his laughter, innocent and endless questions, his stories and our lambingan time.

Looking this picture, I cannot imagine how big he is now and time will come may sarili na siya mundo.  That is why I keep on telling my husband minsan lang sila maging bata that is why you need to give all your time and attention to him. As much as possible wag natin sabihin na excuse muna kasi I'm tired for work kasi we don't know what will happen on the next day, or magugulat ka na lang na malaki na pala sila and you cannot turn back the time na you want to play with him because you are busy with something. Let's make things most out of it because time is really short and super bilis. Imagine my son is now turning six years old.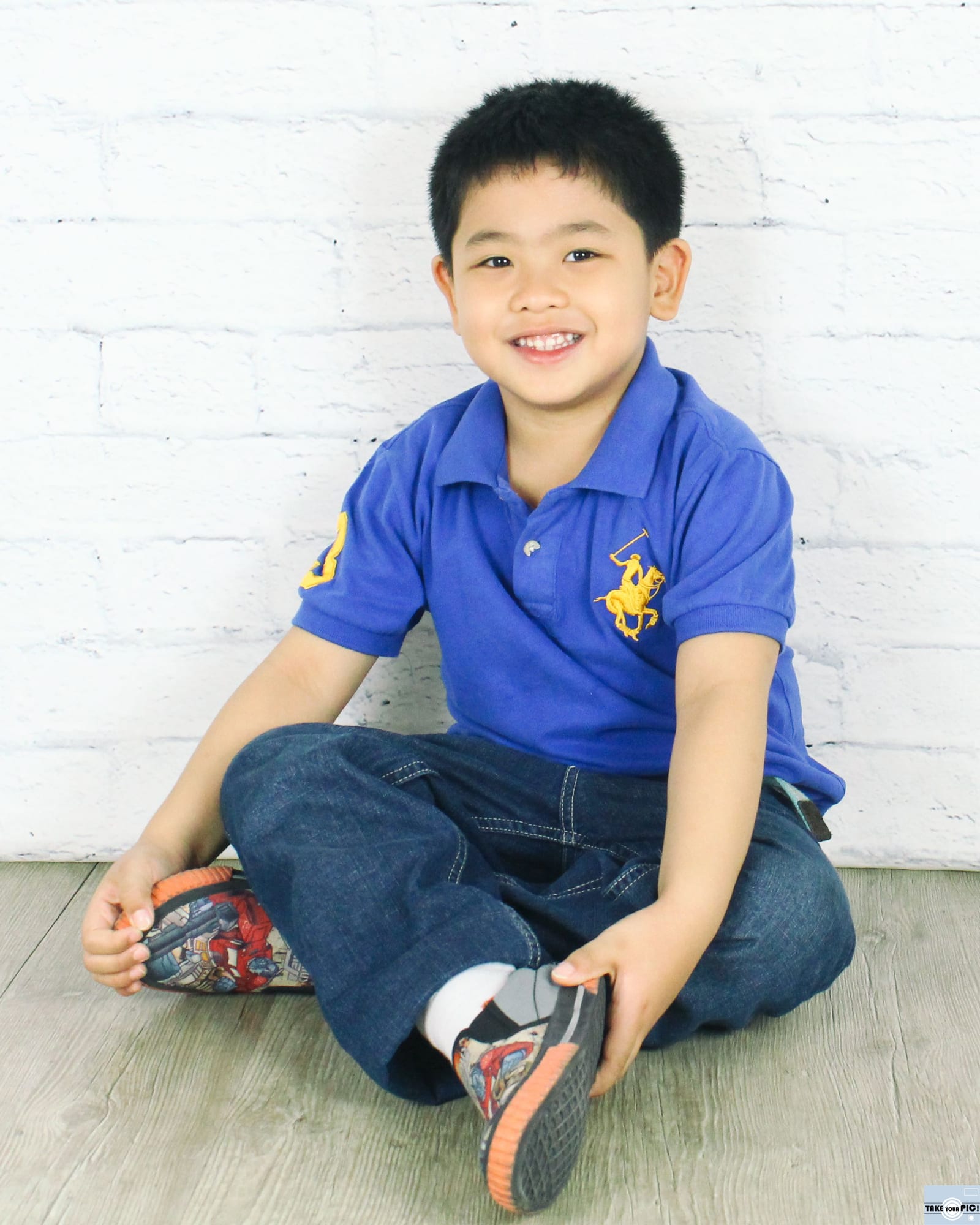 Minsan lang sila maging bata, minsan lang natin ma witness ang inosente nila mundo, ang nakakaloko nilang tanong, napaka habang kuwentuhan, walang kapaguran sa araw araw at ang pag ikot ng mundo nila na tayo lang ang buhay nila. Kaya dapat samahan natin sila sa pagiging bata nila.