Our first trip in Kidzania is during his school field trip, he was not able to enjoy that much because  there are a lot of students from different school by that time, he was able to do two jobs only, I promised him during his summer break we will go back.
I got a discounted ticket during Mommy Mundo Expo Mom, we scheduled our trip last May 3. Our initial plan is to be there early since the gates opens at 8am, but the activity will start at 9am. But we are stuck in the traffic in C5 for more than 45 minutes so we arrive around 930 am.
Upon presenting our receipts in the counter, the staff gave us our RFID security bracelet, map and our boarding pass.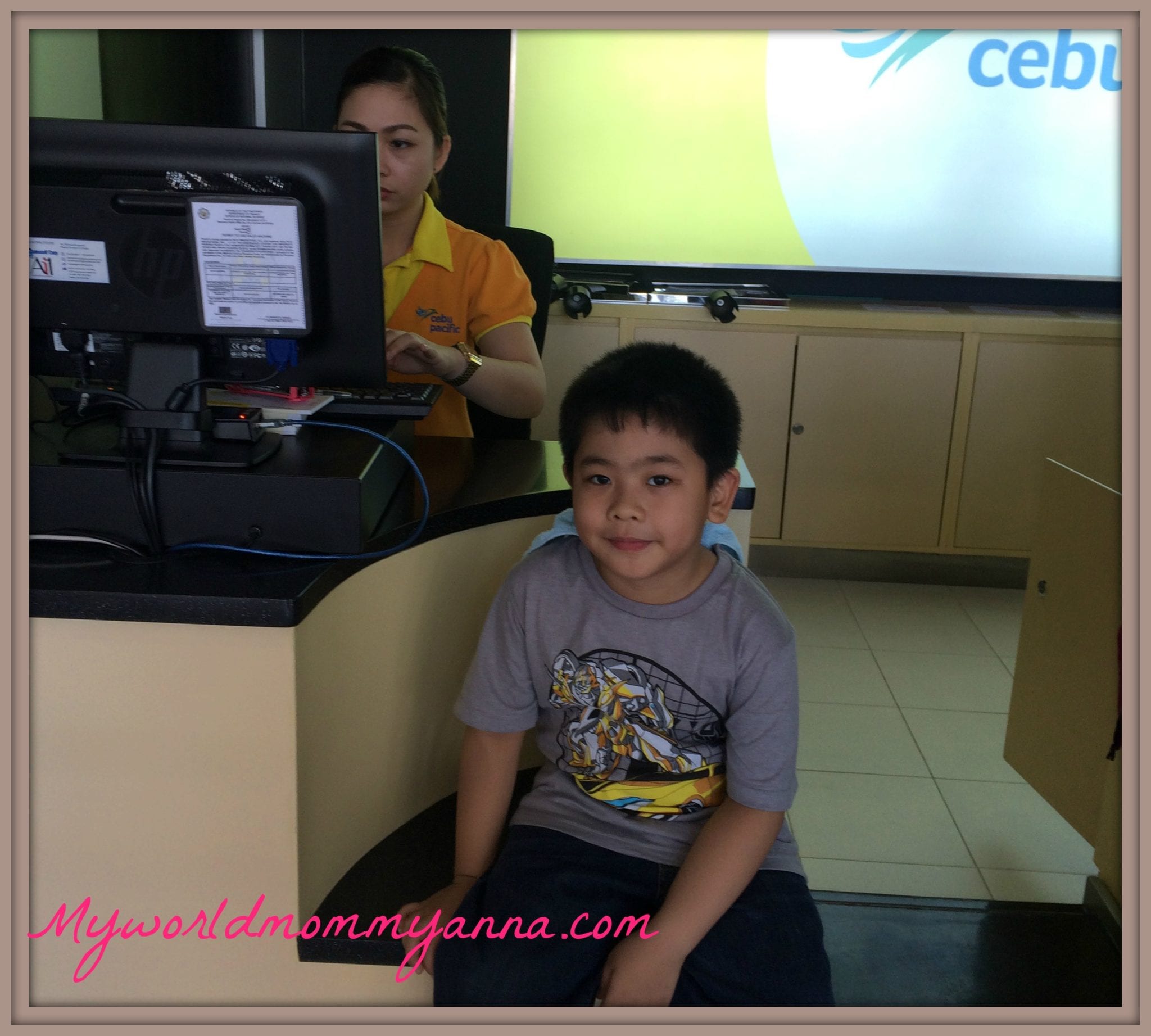 Our first stop is to get a pazzport which cost Php 250.00 which you can get in Citizen Pazzport department.  If you are asking me if it is worth it to pay for 250 yes because you can get a discount from the picture and other establishments and earning +2 kidzos and paying less 2 kidzos. You will get a stamp in every establishment.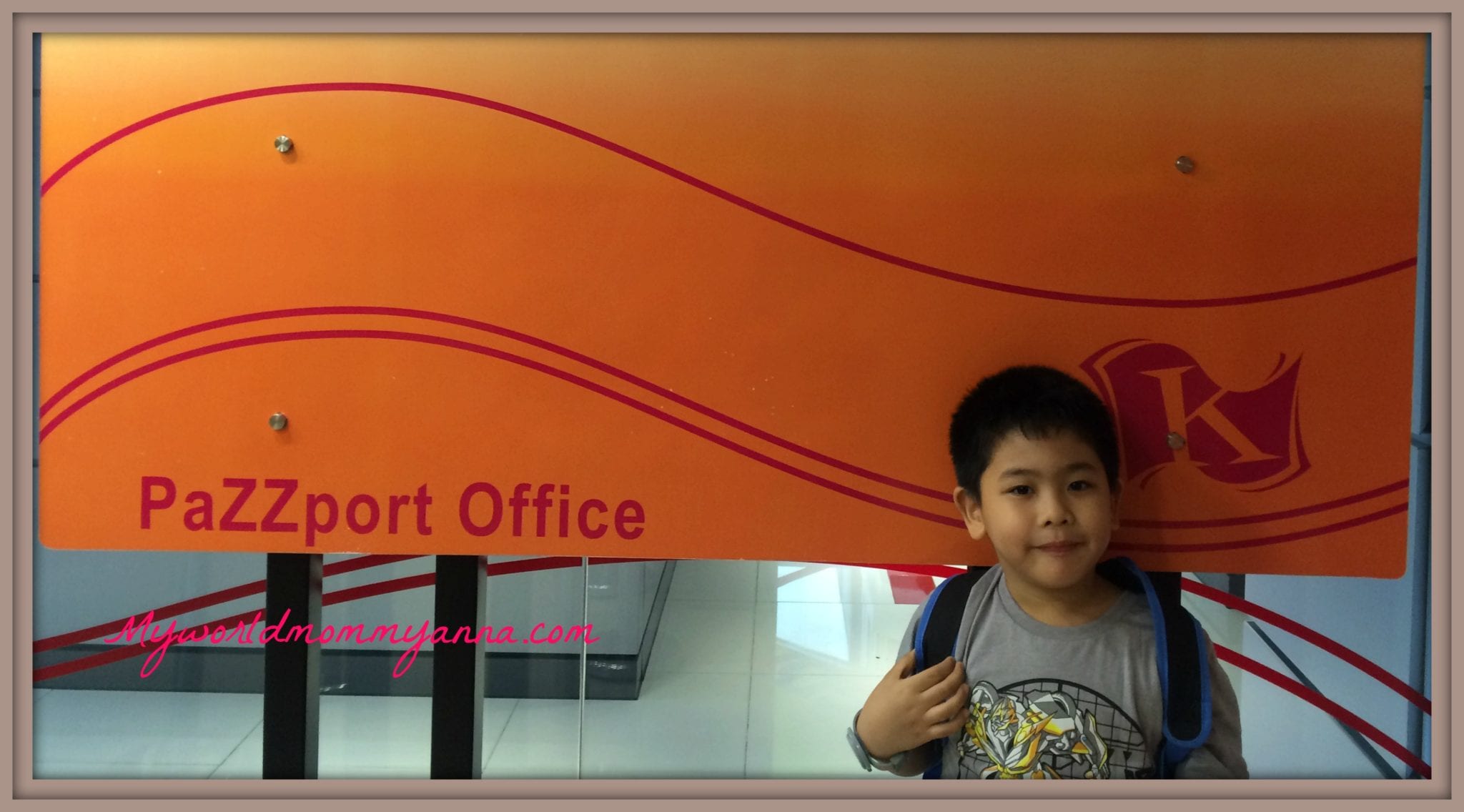 Our next stop is in BPI he encash his check which is 50 kidzos, we still have change during his field trip so we are able to use it.

His first activity is in the Fire Station which he enjoyed a lot, actually this is the in demand activity in Kidzania. We are lucky that we are already next we don't need to wait for too long.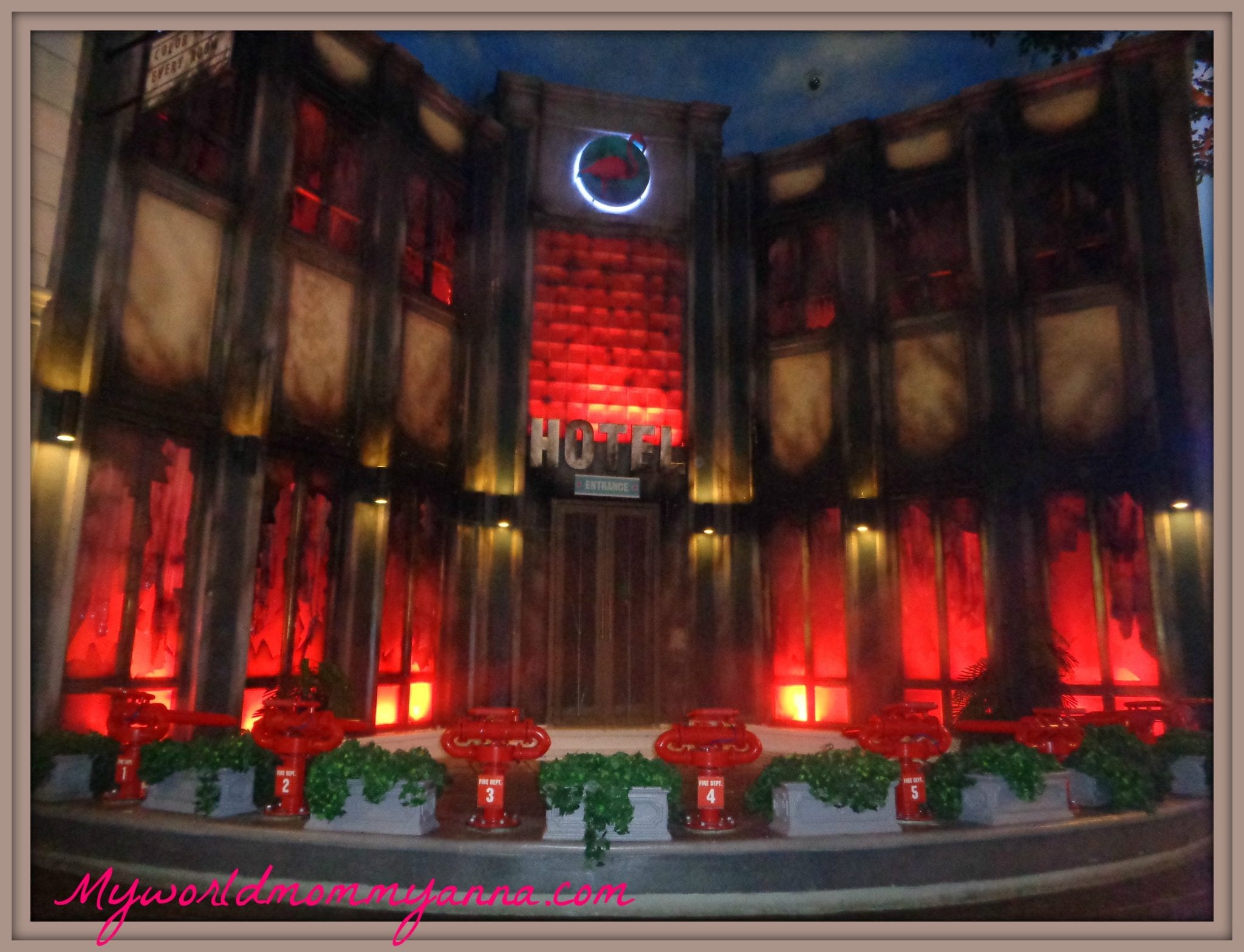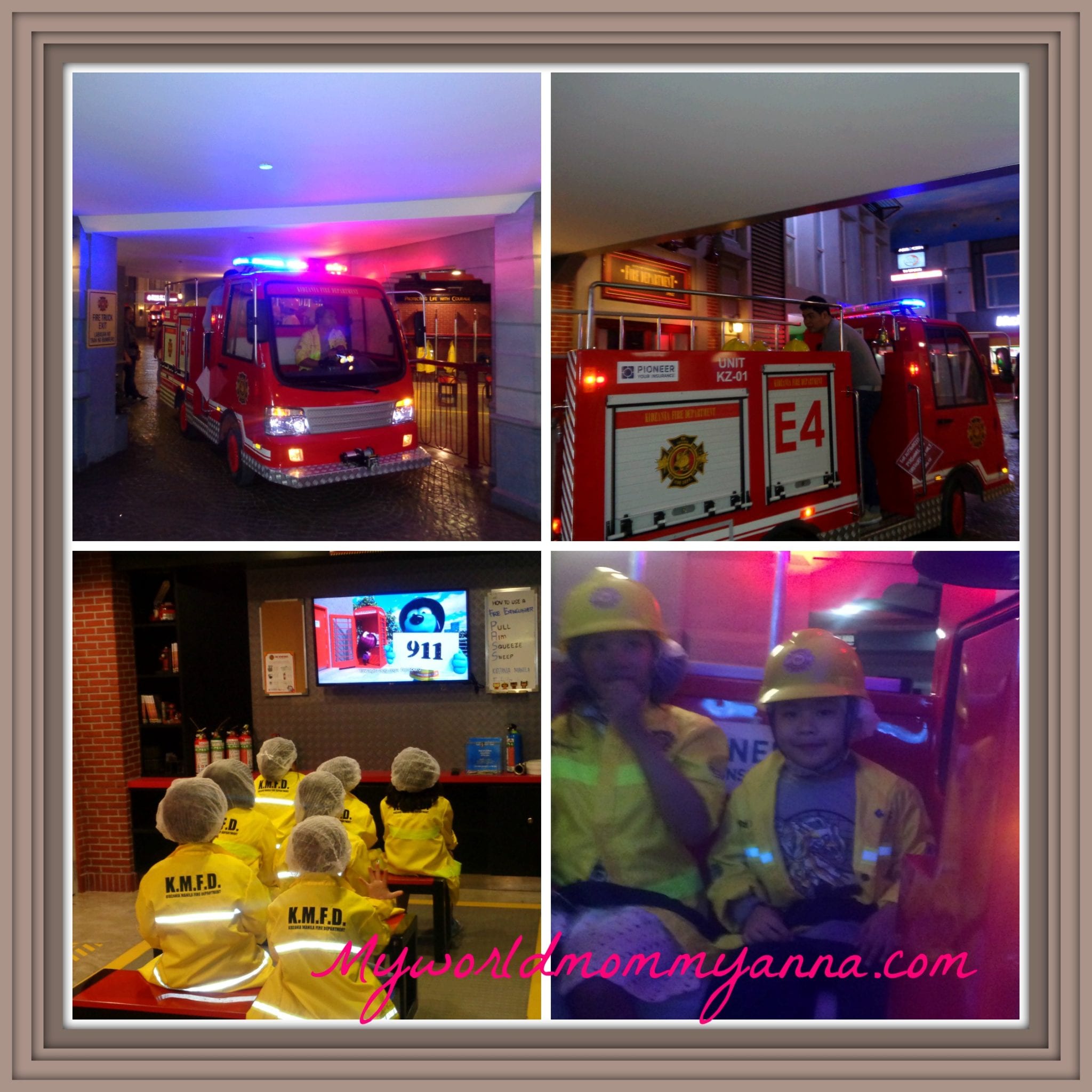 Second activity is in the Construction Site where they are taught how to do blocks and arrange the bricks Little Kulit had a hard time with his partner because he is a Korean and he cannot understand English. Never the less they finished the activity. This one is a paying job.
Our supposed third activity is in Driving School by A1, but since he is just five years old he is not allowed because he needs to get a driving license. Instead he went to a Gas Station by Shell, which is also a paying job. It helps him to interact with the customers.
Our fourth activity is Pizza Shop by Yellow Cab, he is in the first line because he wants to do a pizza for his lola.
Verdict with his pizza, it tastes good with a lot of cheese and pepperoni 🙂 hindi sila madamot sa toppings.
While he was in line, I had a privilege to visit the parent's lounge, which parents, guardians can stay here while kids are playing.
Since it's already 1:15pm I asked him to have lunch, you can eat here there are food establishments that you can choose from. Since Little Kulit is forever chicken and by that time we are in the stage collecting the angry birds, we ate in McDonalds.
Our supposed to be next activity is TV studio wherein he wants to be reporter but the next schedule is 2pm, so he opted to try the Hospital ER, because he want to ride an ambulance. This is a paying job.
Since its early pa to line in TV Studio, one of the in demand activity here is in the Aviation Academy which you can choose either PILOT of Flight Attendant. Of course we choose to be a PILOT :-).  I cannot view what is happening inside, but he told me they taught how to operate the plane and he even demonstrates it how it works. We need to pay here
Roles: Pilot, Cabin Crew (Minimum age required: 4 years old. Activity cycle duration: 20 mins. No. of kids per cycle: 6 for cabin crew; 10 for pilot training. Receive professional training on tasks that pilots and cabin crew members do before, during, and after each flight.
Ang ending we are not able to do the news reporter activity 🙁
Our seventh activity is in Cooking School by Lady's Choice, he taught the healthy foods and how to do a sandwich. He is so amazed with his bread 🙂 we also need to pay here.
Our next stop is in the Bakeshop by Goldilocks, where they have a privilege to decorate their own mammon. Which he really enjoyed like na like kaya niya mag spread ng piping gel 🙂 which he did not like to eat naman. We also need to pay here.
Our last stop since it's already 330pm is in the Courier Service by LBC which they need to deliver package. This is a paying job.
We are not able to deposit his money BPI because the issuance of atm is close; we still have 73 kidzos here. Our strategy is to work first and spend.
Overall we had nine activities in one day, and there are a lot more in line for us. We will definitely go back here. Kidzania is a best place for the kids where they can learn and play a role of the job that they will choose. My Little Kulit had a great time even he is in full energy for seven hours without any rest
I would really recommend this place to visit, your kids will surely enjoy and learn
Address:
KidZania Manila, Park Triangle, North 11th Avenue, Bonifacio Global City, Taguig City
Phone
+632 711-KIDZ (5439)
Operating Hours from May 1 to July 31, 2016:
    Mondays to Fridays
        9AM – 4PM
    Saturdays to Sundays (and National Holidays)
        9AM – 2PM
        3PM – 8PM
Kidzania Ticket Prices
Kids (4-14 years old) P900 (Mon to Thurs) P1,100 (Sat, Sun and National Holidays)
Toddlers (1 – 3 years old) P500 (Mon to Thurs) P600 (Sat, Sun and National Holidays)