I am now in the stage raising my Little kulit in grade school which is more complicated because he has 10 subjects, we don't have any tutor because he does not want other people to teach him, ako lang daw.  He is so overwhelmed with his studies right now, ang tagal mag sink in sa kanya that he is now in the next stage of his schooling, not play time all the time. He is having a hard time in Filipino subjects, what we can do majority of his subject is in Filipino language, it's a struggle for us every night to teach him in Filipino, if math and English walang ka problema turuan ako naman ang naloloka sa math, malay ko sa ba sa decomposed and composed number na iyan 🙂

Let me share with you what happen in his first week in school, first day pa lang we need to bring all his things and his school supplies. Every day he needs to bring his 10 books and 14 notebooks imagine how heavy his bag. Wednesday afternoon I received a text from him that his bag broke, I told him we will try to fix it first and we will buy new na lang on Sunday. The next day his lolo called me and said the bag totally broke and we need to buy a new one. I told them we meet na lang in SM Bf after my office. I supposed to get the transformer bag which cost Php 1700 but I am not satisfied with the material parang hindi tatagal. I look for other options,  I asked the salesman if they have material would last long and he show me the Car's brand, which the material is made in stainless and hard pvc and what I like is they have a life time warranty for the parts and material . It cost Php 3,000.00 my dad asked me to get the cheaper one; I told him we need to invest in his bag hindi naman yearly we will buy new one for him.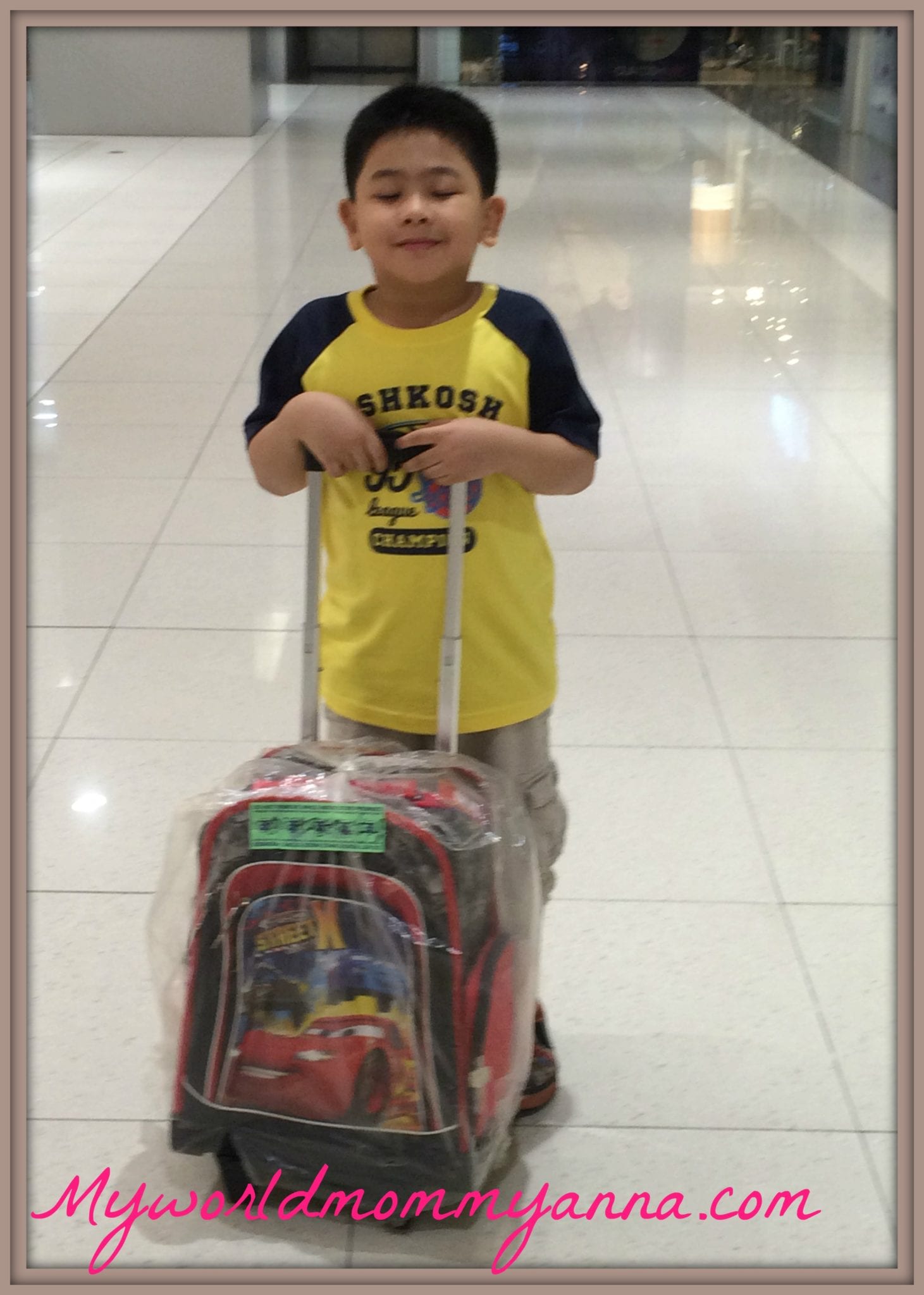 Then when I checked his things second day pa lang two pencils half na lang and the other is one no eraser na. His pad paper is almost half ginagawa airplane. When I asked him "how is your day" he is so proud to say that his teacher transfer him in the front row, I asked him why hindi daw niya alam, Friday one of his books nasira.
Last Monday, I am the one who bring him to the school since they will start early because they have flag ceremony, he tour me in his classroom and his lunch room. Before mag bell I was able to talk to his teacher and she said Little Kulit is so playful inside the classroom siya kasi pinakamabata, and madaldal but he is easy to catch up in his studies naman.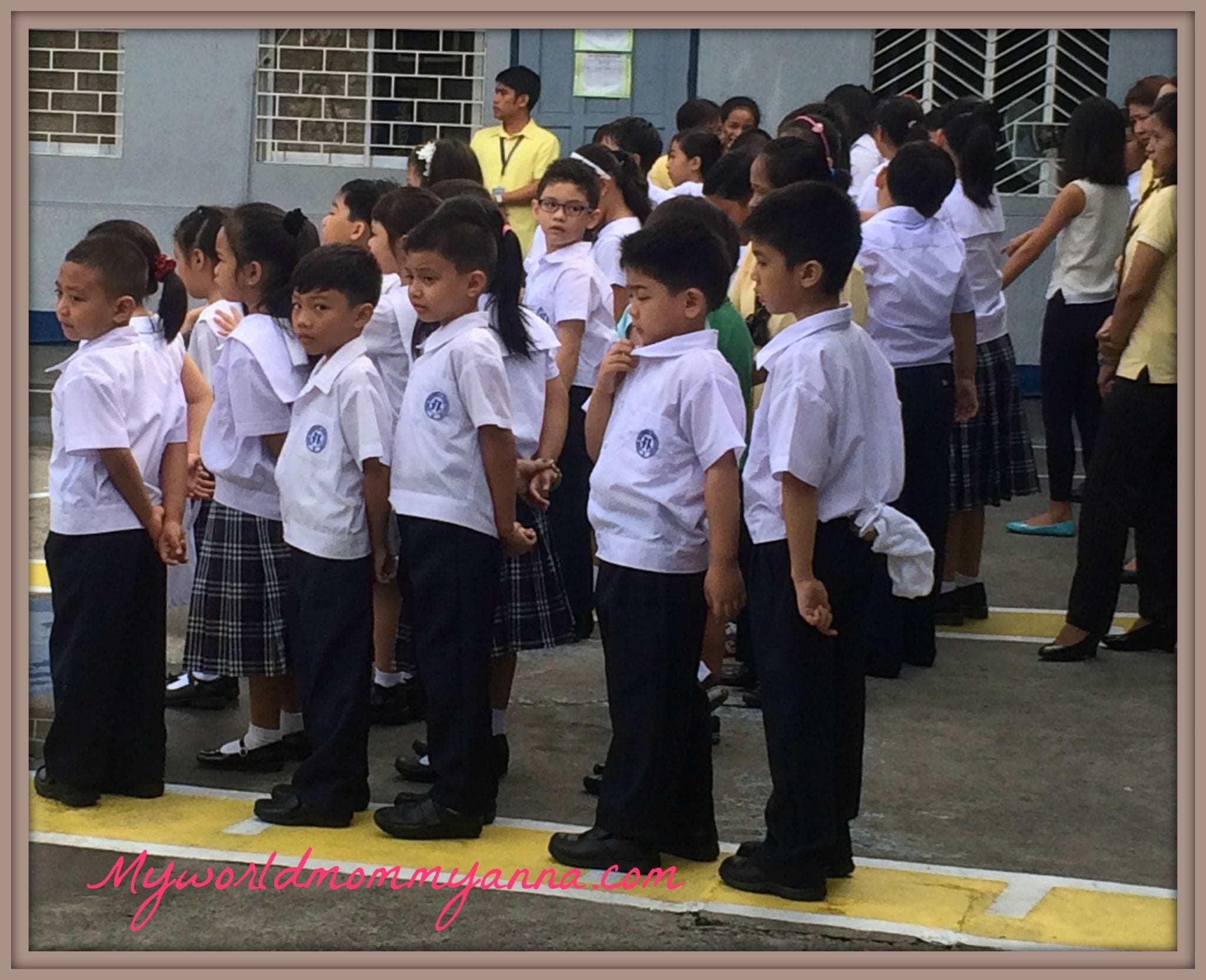 Mga bata nga naman, start pa lang ng classes yan what more pa kaya 🙂