We are so lucky to have a man in our lives, who love us unconditionally and have a lot of patience dealing with us and that wonderful man is our DEAR DAD. Up to now he treats us like babies who check our car, being our driver if we need him, a body guard in other words he is our super dad. And personally I am so lucky to have him, he is the best when it comes taking good care of my Little Kulit from the day of my pregnancy, giving birth and up to now he is the one who is taking good care of my son from house to school and no words can fit how thankful  I am.
And now it's our turn to make his day special 🙂 my dad loves to give surprise party with my mom, but as far as I remember once pa lang na surprise party si dad during his 40th birthday and after 25 years and for one day preparation we are able to put up everything.  This how tres marias work 🙂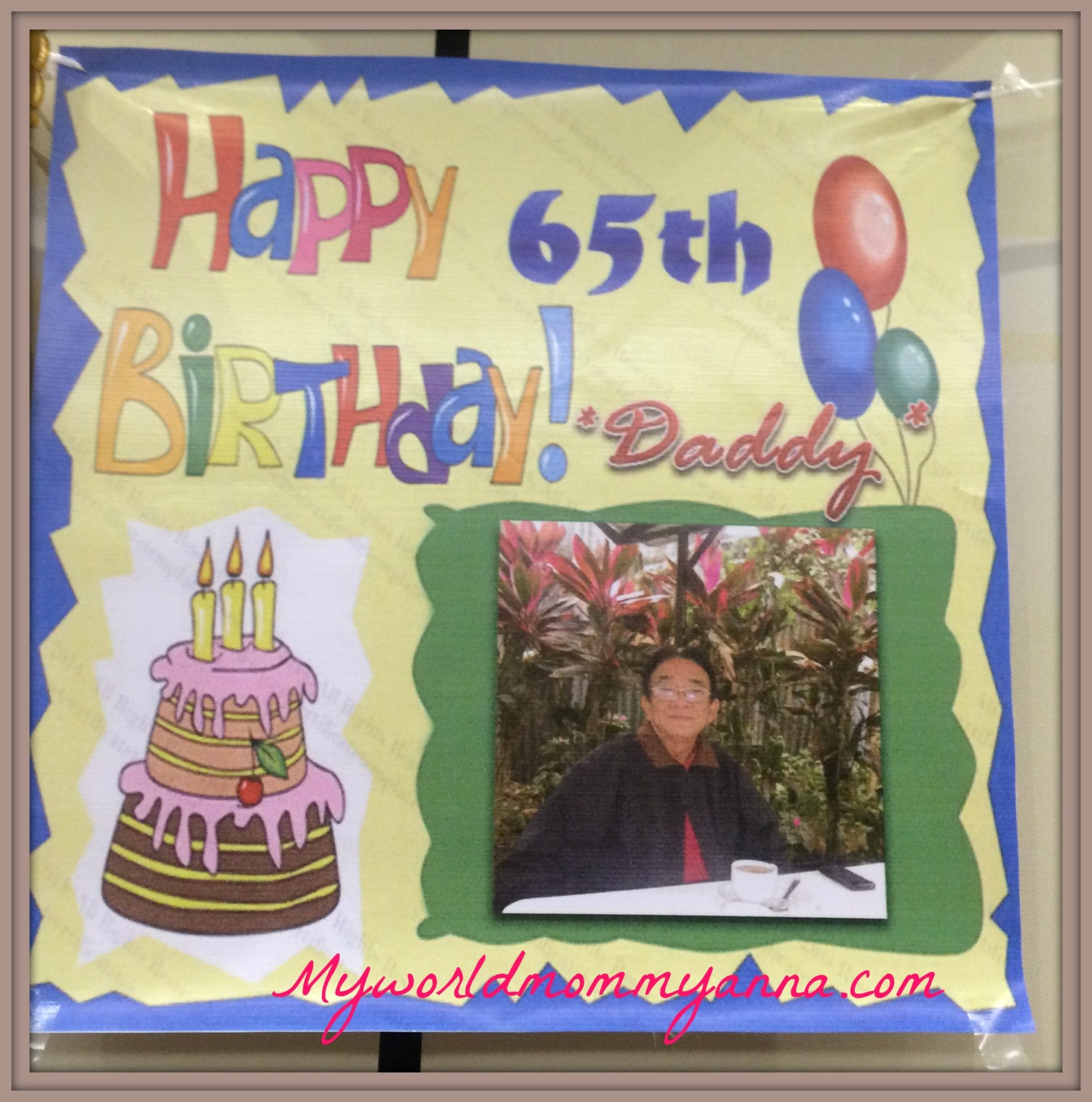 My sister and dad have the same birthday, we usually have dinner or an out of town trip, and he loves to eat.  Actual birthday was last Wednesday June 22, then Thursday afternoon my sister texted me if we can have a party for dad, "WHAT" as in this Saturday how we can prepare for such short period of time. Luckily I was able to get a reservation in our favourite restaurant, now we have to work it out on other details. We even keep the secret with Little Kulit because he may spill the words to his lolo.
We divided the work; since sister is still on leave I asked her to go to restaurant and finalized the menu, mom is the one who is in charge with the guests and make daddy busy, me is the one who in charge with decors and cake. Since its super rush no one will accept my order for a customized cake and cupcake, I also had a hard time to print a birthday tarp so ang ending I just use what resources I have.
For the cake I just ordered Chocolate cake in Goldilocks, for the cupcakes I bought 30 pieces in Cielins and I just put printed topper. Since I really don't have time I just bought 6 and 5 foil balloon. Ang important na lang ang presence namin he he h J sino ba naman kasi makakapaghanda ng maayos ng isang araw lang, kung kiddie party dami ko stocks sa house 🙂

Saturday morning my Little Kulit is sick, so after lunch I told him that I need to work muna and be back home before 4pm and then we go to SM BF, yan ang gamot nya mall. I went to Festival Mall to pick up the cake, no parking pa I called the Goldilocks and asked if puwede ko na lang meet crew niya in the parking area and voila after 5 minutes I have the cake, next stop need to go to BF to get the cupcakes and the balloon, tarp will be delivered at 5pm in the restaurant. This is what I love in BF homes tabi tabi lang ang merchant , then went to Toho to check the area, imagine for one day and the same time they have three parties. But God is good we are able to secure the best spot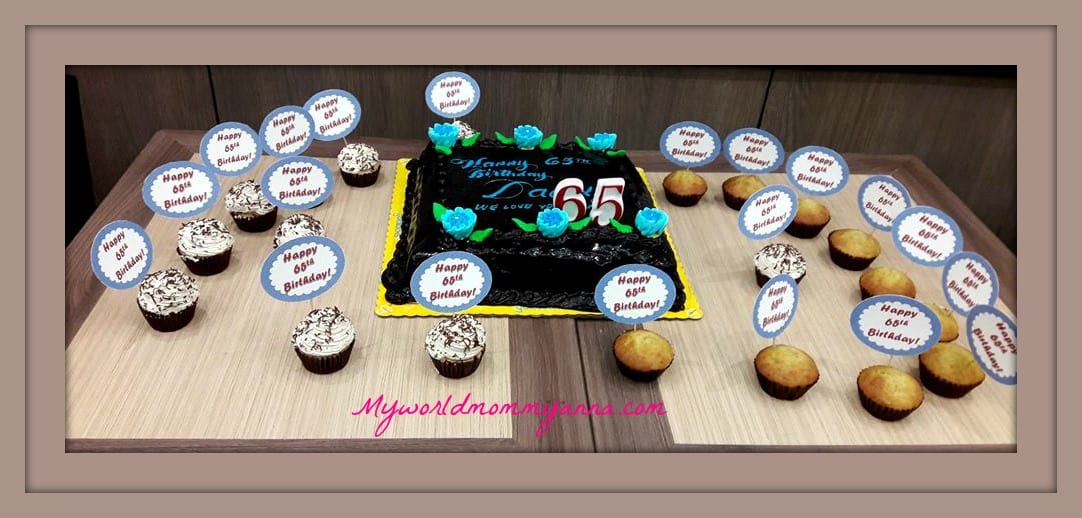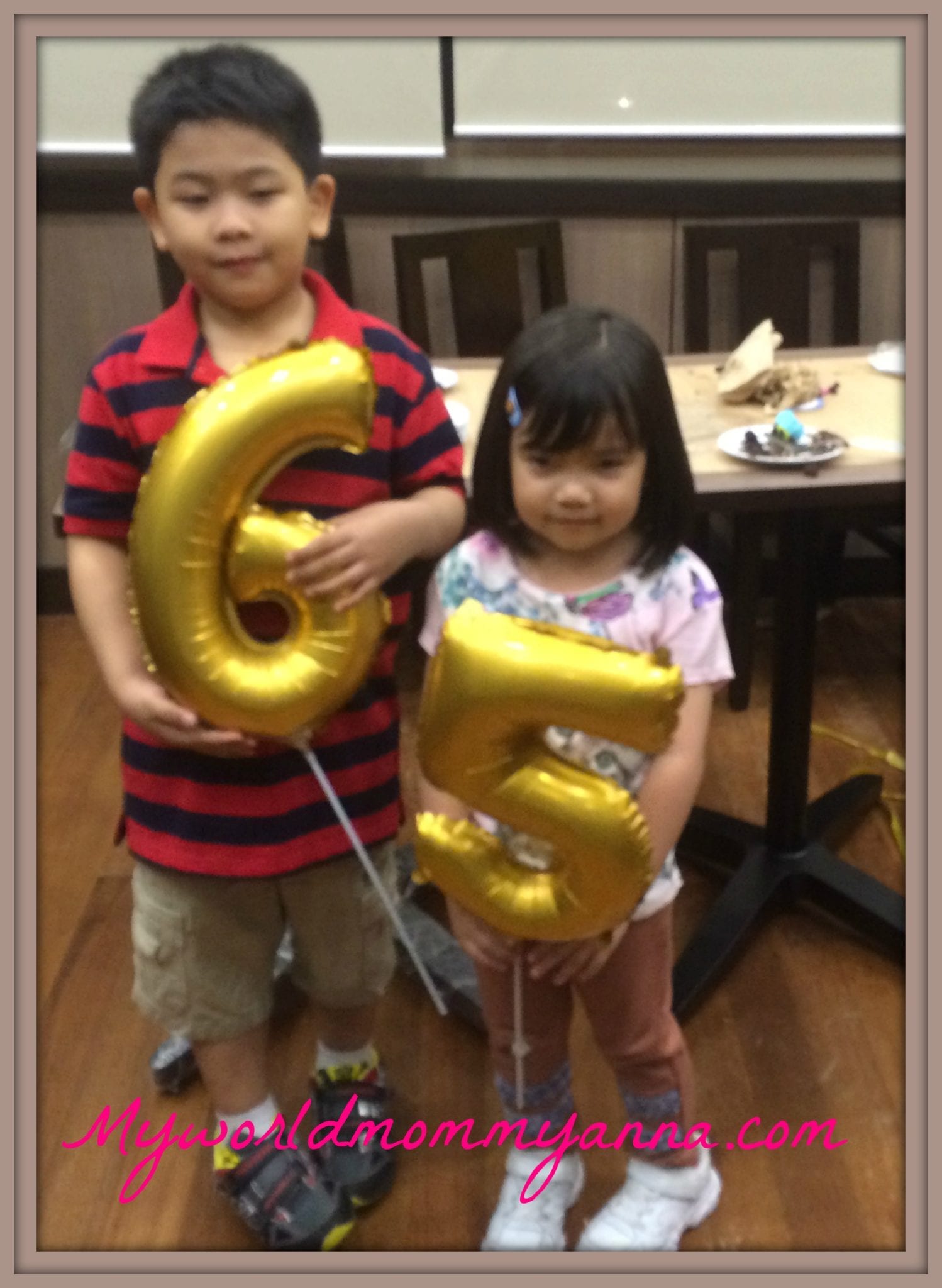 And eto na we are about to leave the house, dad is wearing a plain tshirt, slipper and shorts lahat kami daddy no, ano bayan suot mo, you need to change. He is so irritated ang arte arte daw namin, mainit ulo kasi Little Kulit is sick ayaw niya pasamahin of course his lola hindi papayag wala apo niya.
And finally, he was surprised 🙂 at least after all the hard work diba, the next day he keeps on laughing wala daw siya kaalam alam kaya pala daw ayaw siya palabasin ng room, and since my son is not feeling well nakayakap din sa kanya the whole day.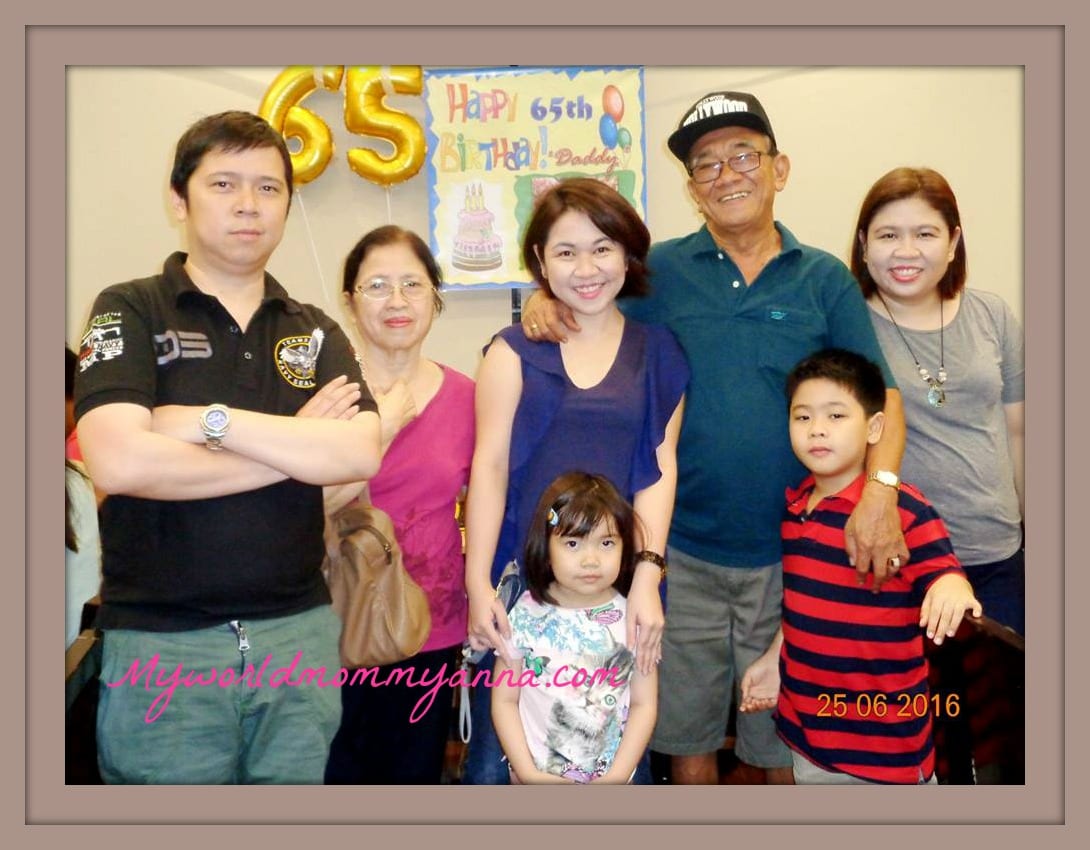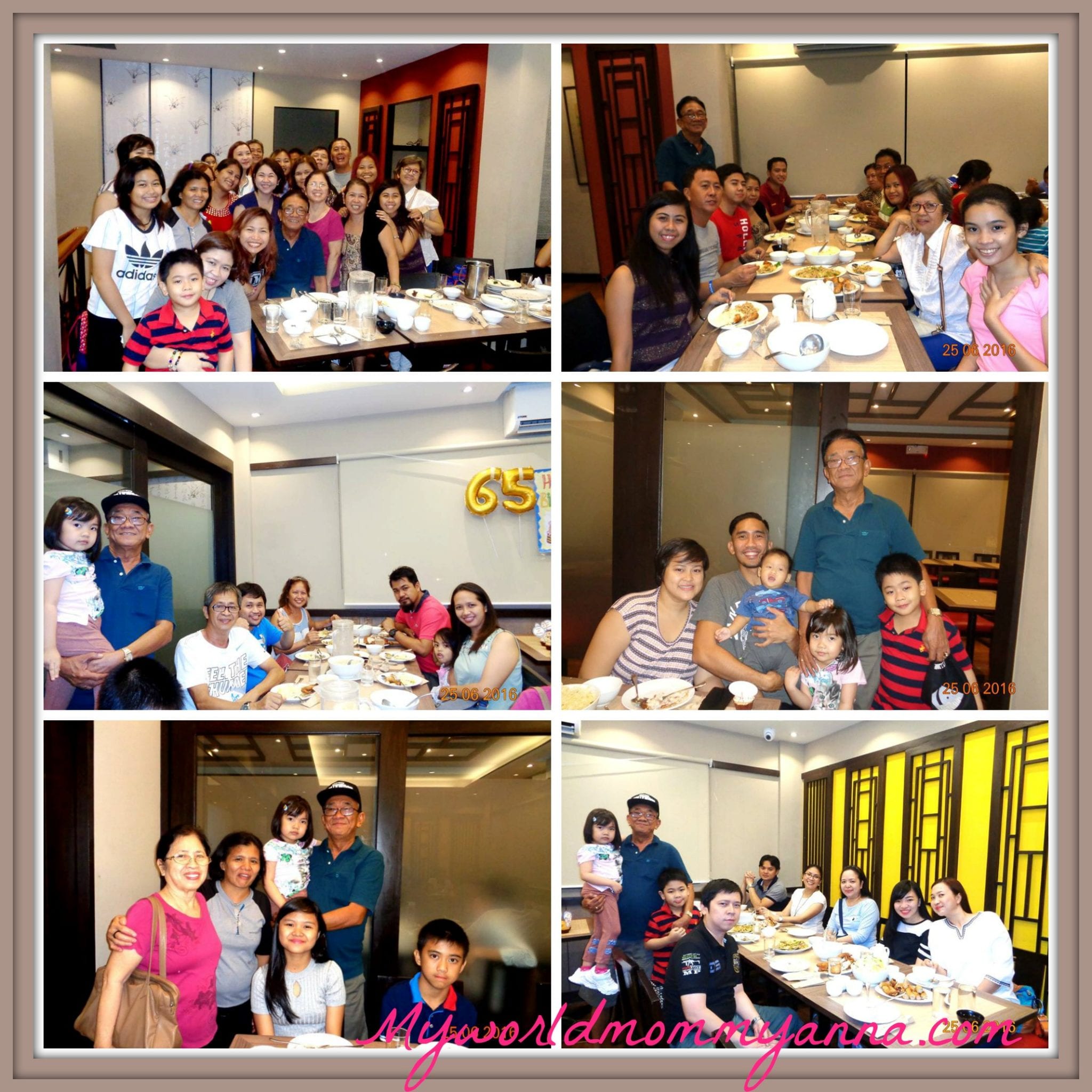 Happy Happy Happy Birthday to the most wonderful Dad we love you so much and we wish you all the best and more birthdays to come.