Looking for a perfect cocktail dress is a struggle for a working mom like me, I don't have enough time to go to mall and search for the whole day it's a time consuming. As a working mom I need to manage my time. As much as possible going to mall is with my two boys, we eat, shop and play.
If I do "me time" I usually spend my time taking good care of myself, I usually schedule one day for my foot spa, hair treatment and facial.
But I need a cocktail dress for the upcoming engagement party of my dear friend, good thing I discover Tidebuy a new fashion online store which has a wide of variety of products to choose from. They have a category for men, women and kids and guess what they have also wedding dress and evening dress; it's a one stop fashion online store.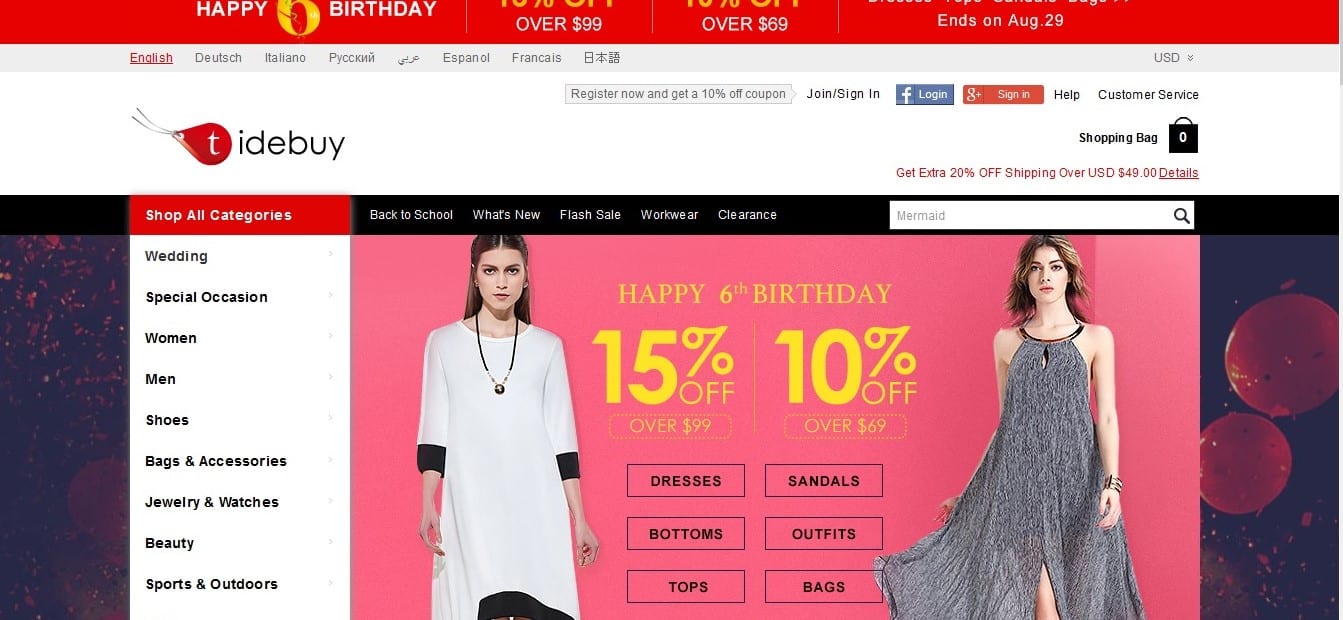 Let's see what I can find it here, click here for more choices

There are a lot dress and some items to choose from, hurry and visit their site 🙂