My Little Kulit is so active, walang kapaguran tulog lang ang pahinga. He can play all the day he wants to try everything; he loves sports also at the same time he is now grade 1 it means he stays longer in the school and he has a lot of projects and assignments.  But despite all of his activities he is a healthy little boy. Our secret is his vitamins, its Nutri10Plus 🙂 I really recommend this vitamin it really works.
Nutri10Plus also helps to strengthen my son immune system, hindi siya madali magkasakit and magkasipon at the same time mas lalo gumana kumain. With Nutri10Plus, I am confident that he has a healthier body and energy to sustain his everyday routine.


To give you an idea what is the ingredients of Nutri10Plus, every 5Ml contains CGF that can help kids to grow fast, Taurine that helps our kids smart and this is true my Little kulit is so smart, Lysine appetite stimulant important in weight gain, you can see naman with my son how big he is in his age, Vitamin A, Vitamin D, Vitamin E, Vitamin B1-Thiamine, Vitamin B2-Roboflavin, Vitamin B3-Niacin, Vitamin B-5Pantothenic Acid, Vitamin C, Zinc, Vitamin B12 and Vitamin B5.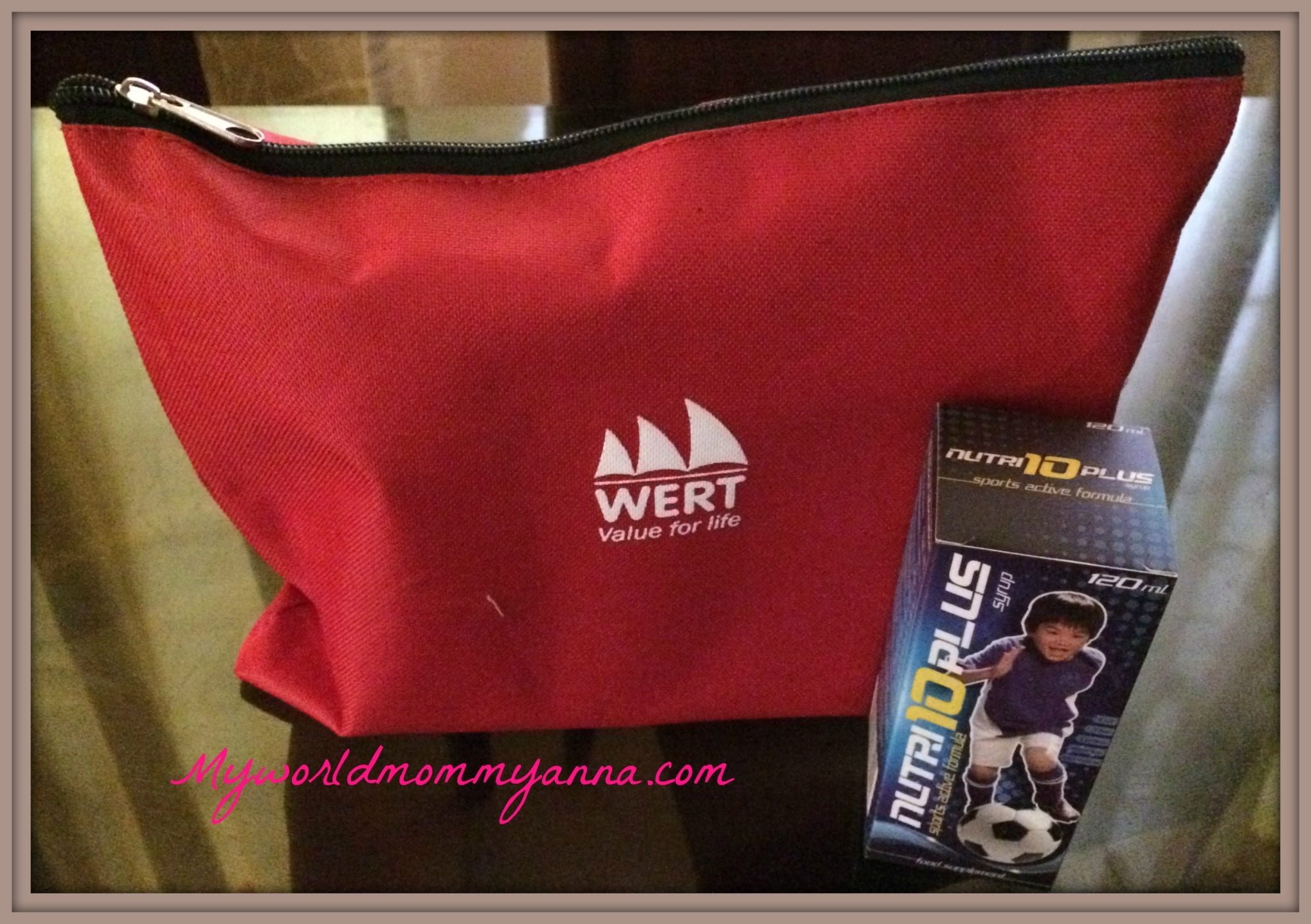 Lovely mommies give your kids Nutri10Plus Syrup,  "DAHIL AKTIBO'T MALAKAS ANG BATANG NUTRI10PLUS"  .
For more information visit WERT PHILIPPINES in facebook