It's another late post 🙂
Last week of October our Little Kulit is excited for his one week activities in his school, excited sa mga booth. Every year the school organized a one week of activity such as Family day, sports fest, etc and sinasabay na ang United Nation Day. Every year I allocate 3 days leave for this event, unfortunately this year I just had one day since I have to do something for my boss. This is one of the dilemmas of being a working mom that sometimes you need to choose between your boss and your kid.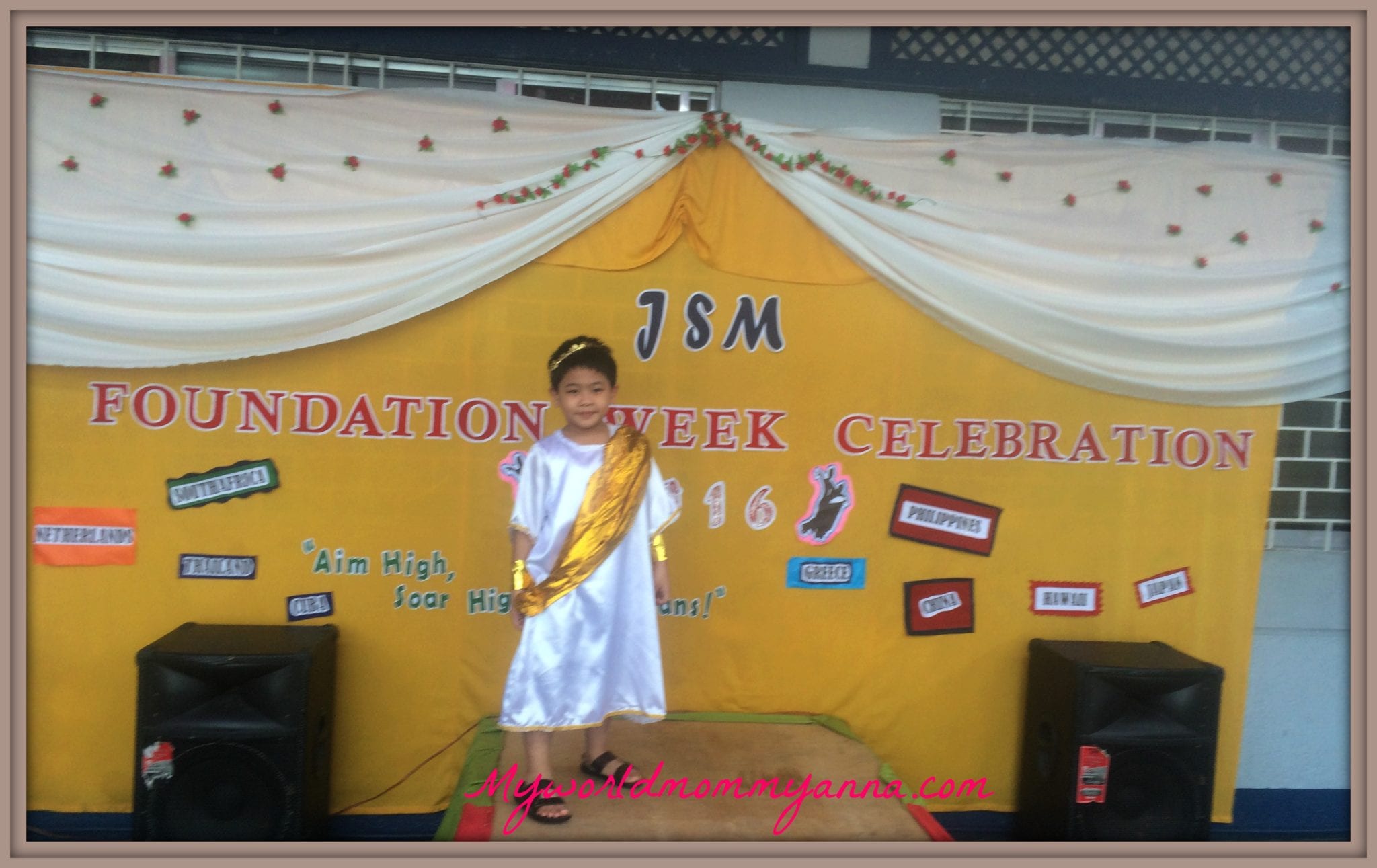 Last October 27, it's there United Nation Day, they are asked to wear the Greece Costume. He asked his lola to watched him once a year lang daw nag watch si Lola ng program niya. He loves his costume sabi nya he looks like an angel daw. We had a great time watching him to dance kasi now alam niya na talaga steps memorize na niya. He is really a big boy. Hindi nasayang ang pagod ko to buy his costume in Divisoria.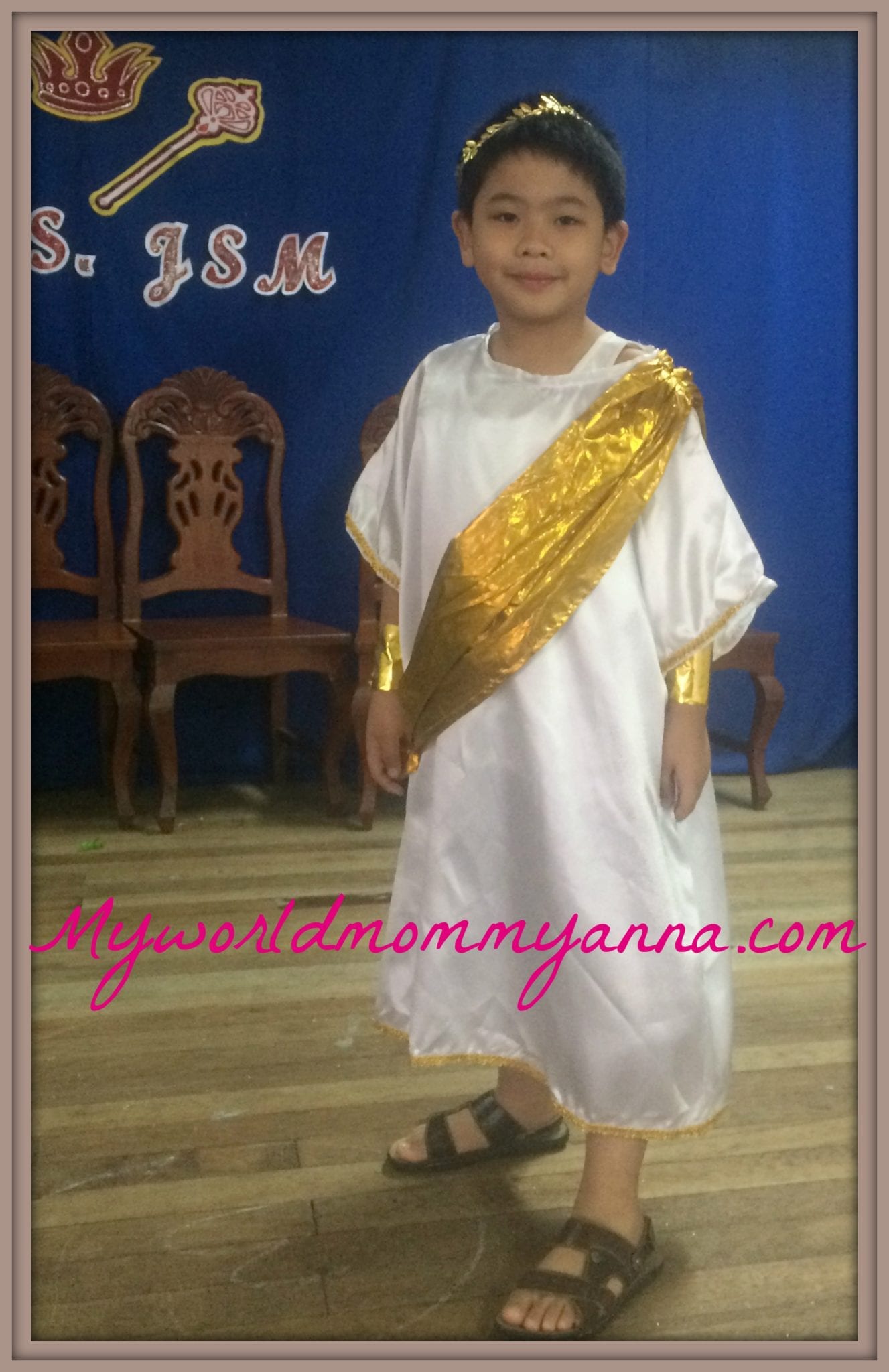 By the way I got his shoes for Php 399.00 only leather na siya from Ollie, triple markdown 🙂