When I saw this ad in their fb page, I said it to myself I will definitely be here for some toy Christmas shopping. Actually this is marked in my calendar already, this is my third time. The visit is worth it you can get all the toys for a 50-70 percent off.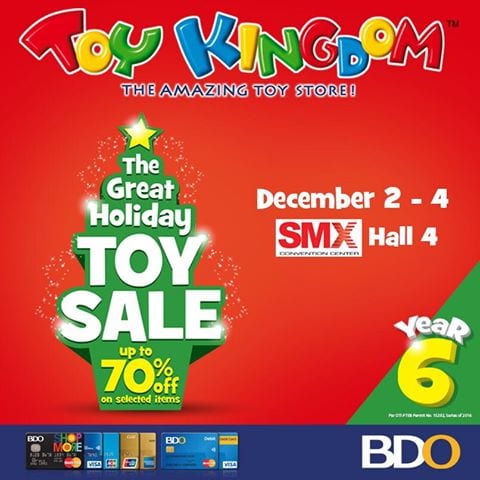 The event was held in SMX Mall of Asia from December 2-4, admission is free. As expected the place is crowded, but the hallway is big, it has enough space for your cart and to roam around. At the same time kahit mahaba pila it's organized, the waiting time is 15 minutes only.
This year the best seller is the Play Doh Ice Cream Maker from Php 800 marks down to Php 300.00 which is a very good deal. I bought this one for all my girls na inaanak, they will surely love it.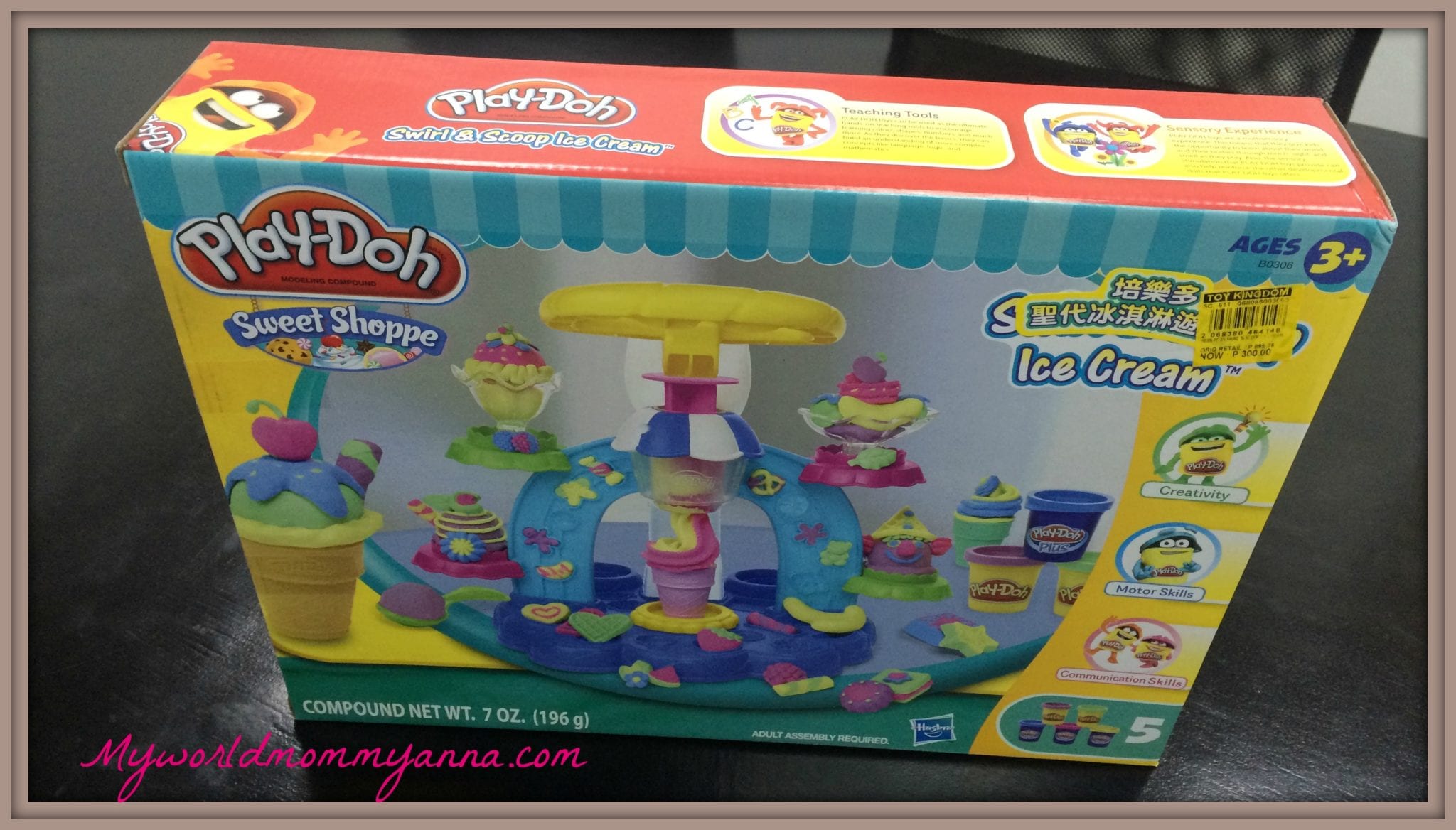 Let me share with you the items that I bought;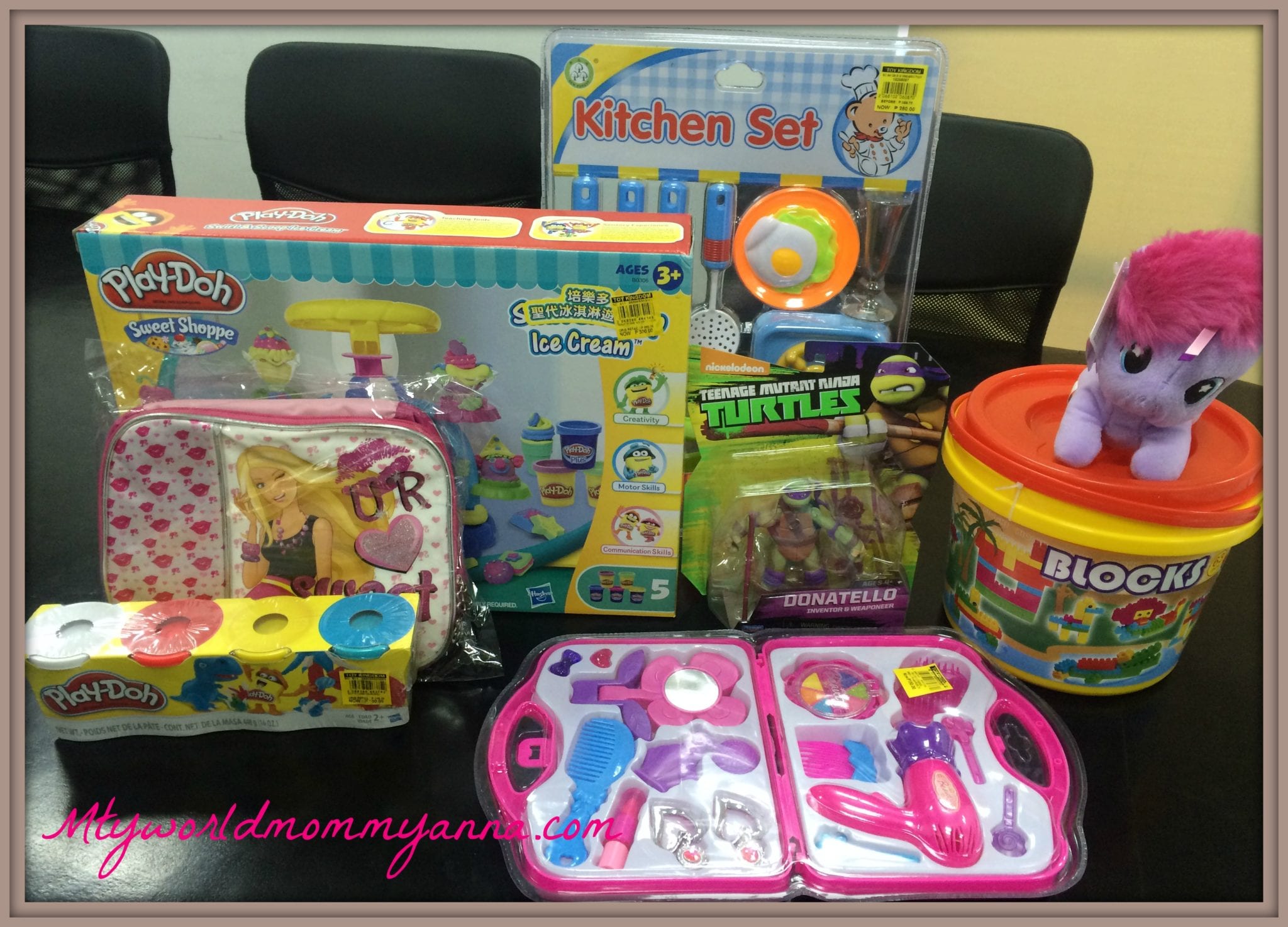 Ninja Turtles figures from Php 500.00 you can get it for Php 300.00 only.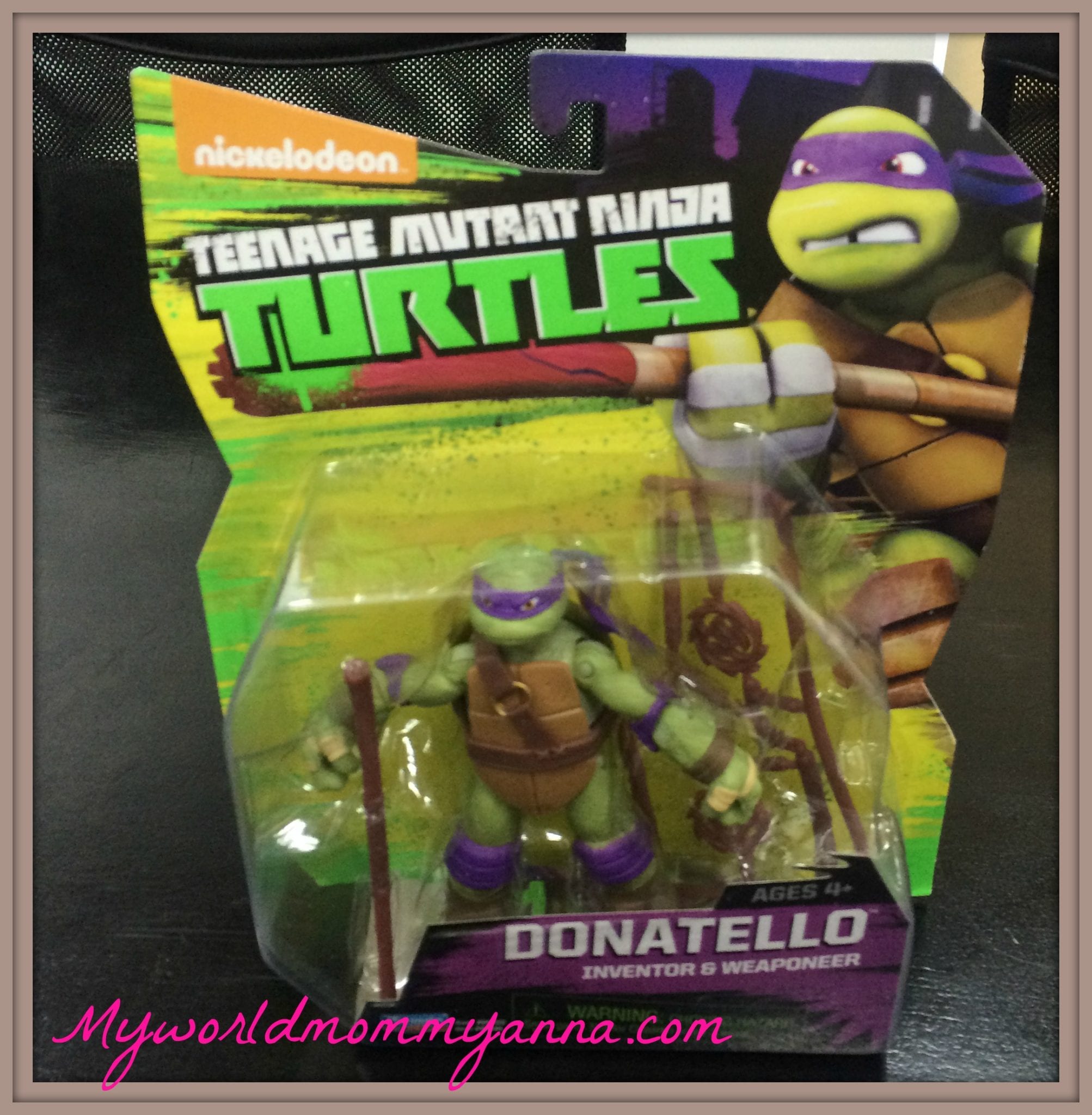 This block cost Php 200.00 only, they have smaller one which cost Php 150.00, The Little pony is for Php 300.00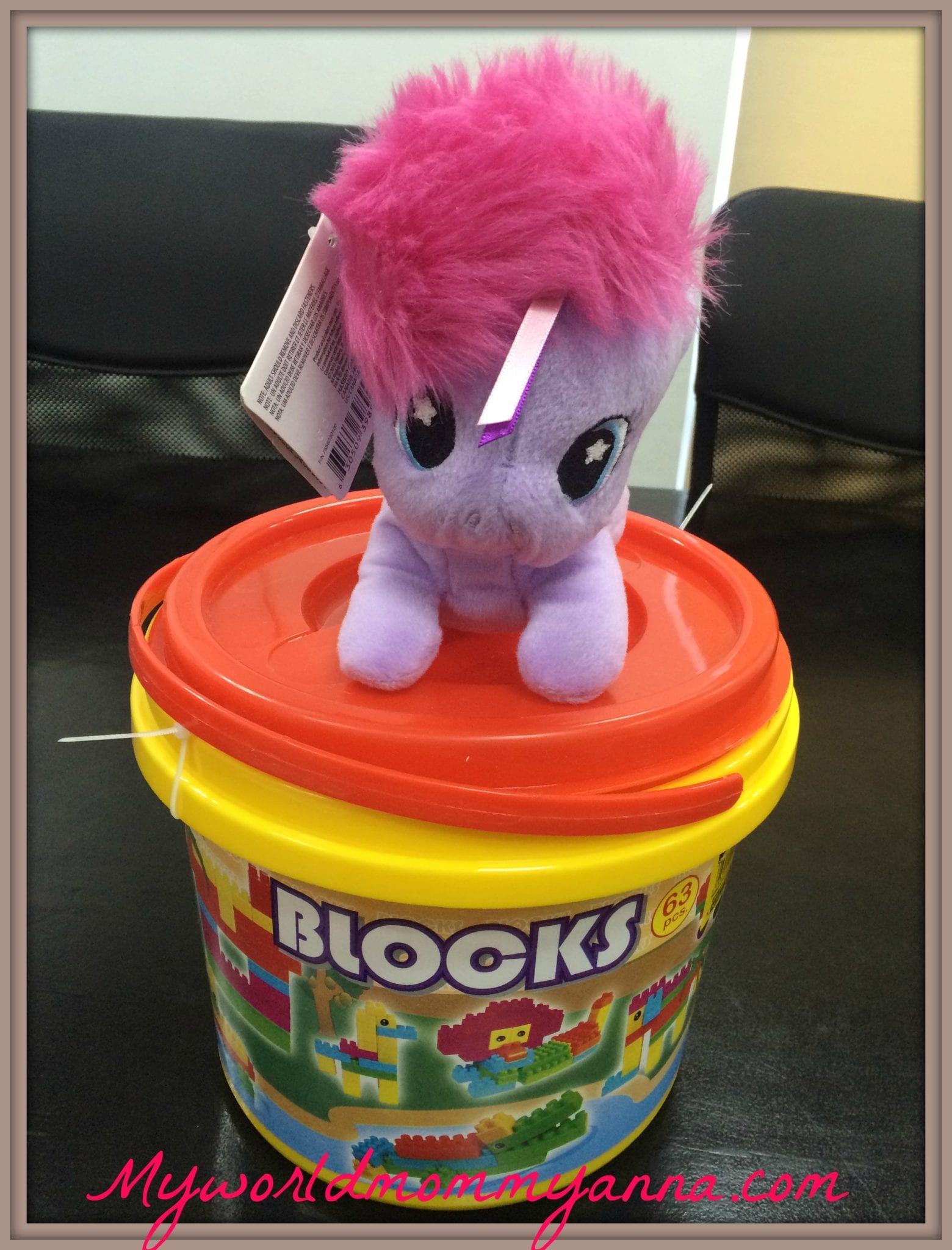 This Barbie bag is for Php 100.00 only, they also have different style prices from Php 250.00- Php 400.00.

This kikay kit is so cute for cutie girls, guess what this is only Php 150.00


Some of the items not in the picture to give you an idea Hot Wheels from Php 129.75 to Php 95.00, Lego form 1200.00 to 750.00, Shopkins set Php 800.00, Baby alive Php 800.00-Php 1500.00, Remote control cars from Php 200.00- Php 1000.00. Assorted stuff toys from Php 200.00- Php 400.00. Barbie buy one take one Php 400.00.
You can pay via cash, gift certificate, debit card and credit card. You can also avail installment Php 3000.00 and above.
Once you are done shopping package counter is available outside, so you can shop more or roam around in MOA. If you have a car you can park in front of SMX it's an open space for Php 35.00 only flat rate.
Someone is very happy with his loots,but he is aware that is for Christmas.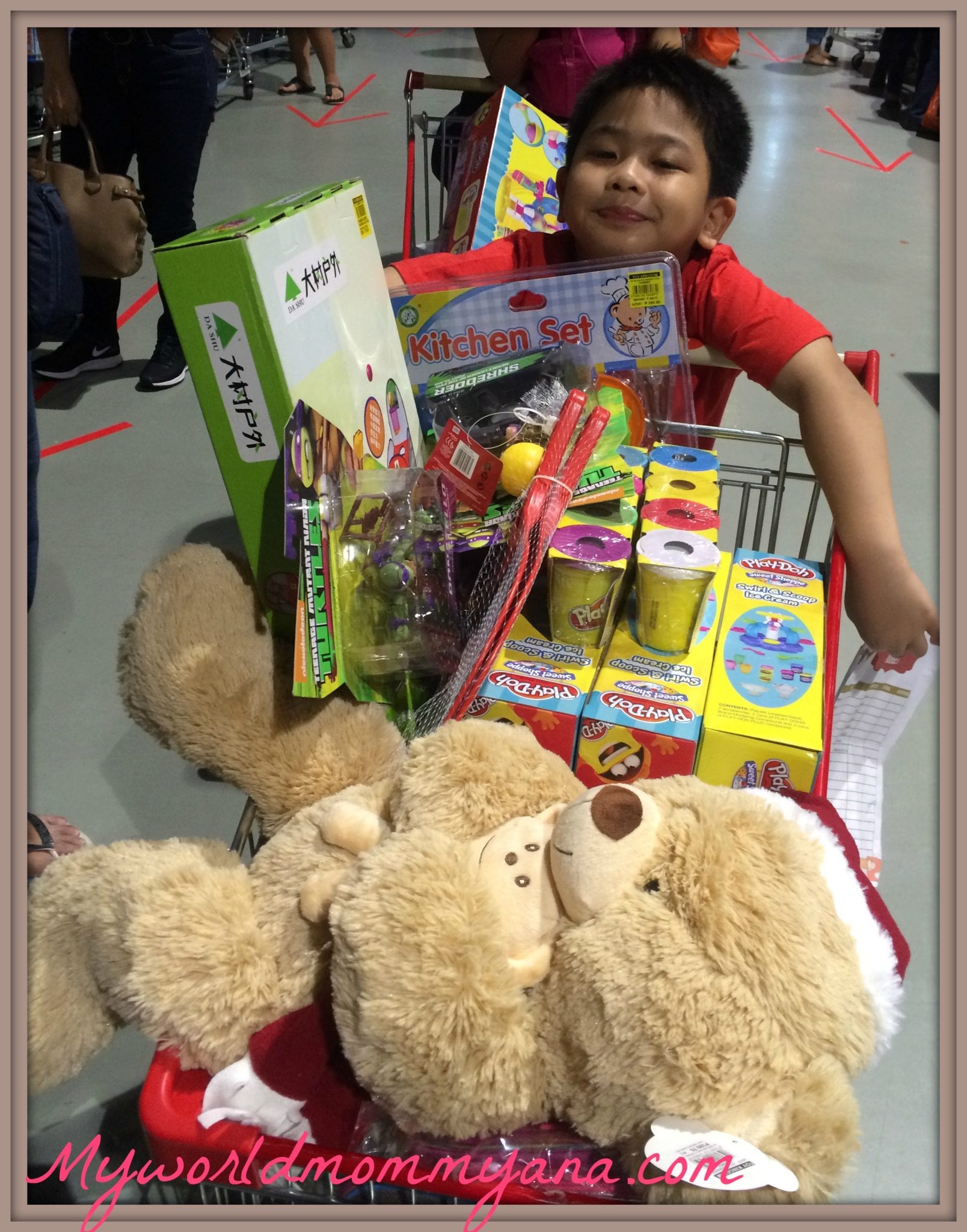 Lovely Mommies I suggest that next year mark in your calendar the first week of December for this event. You will surely love it.