Oh it's super duper late post -)
I love my birthday last year, because it falls on weekend. We decided to have a staycation in Sommerset Alabang together with my parents and sister to celebrate their 39th wedding anniversary. Since December is my busiest month and all my weekends were fully booked I need to maximize my time.  Parang ang bilis lang din ng December kasi  pero ang daming ganap.
I had a long weekend birthday celebration, feel na feel  ko kasi 🙂 Friday night we had dinner at Sambokojin Southmall with my two boys.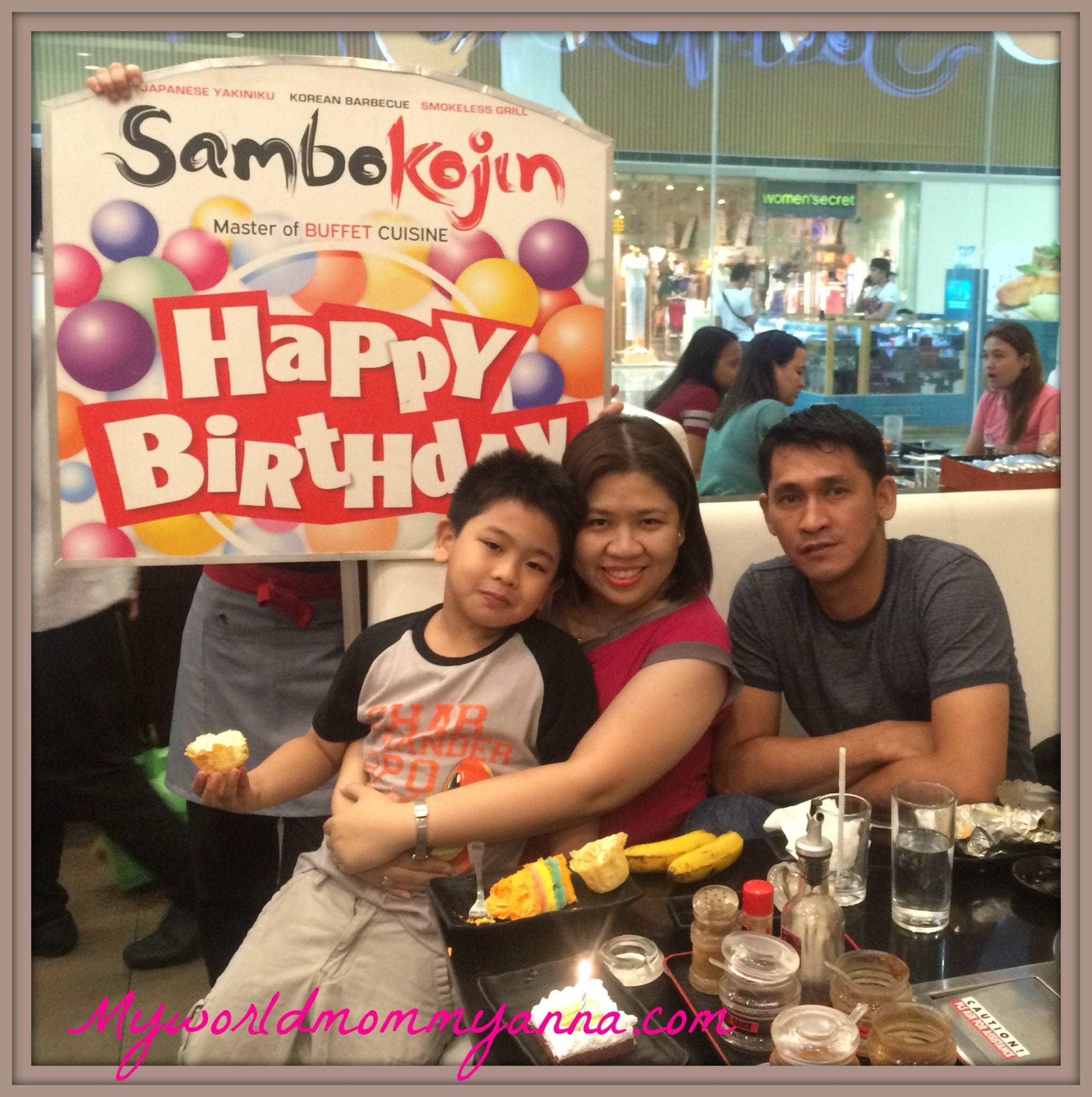 Over the weekend I booked for a connecting room with one bedroom suite and deluxe room. Both rooms is equipped with kitchen and complete utensils and automatic washing machine is also included.
One bedroom is so spacious, puwede mag mini party 🙂 kaya after dinner we decided to have a dessert, pizza and tea in our room.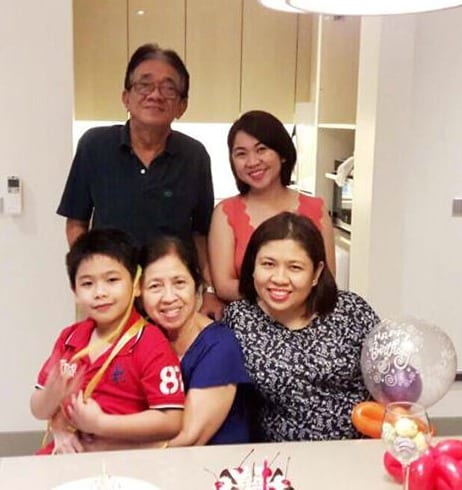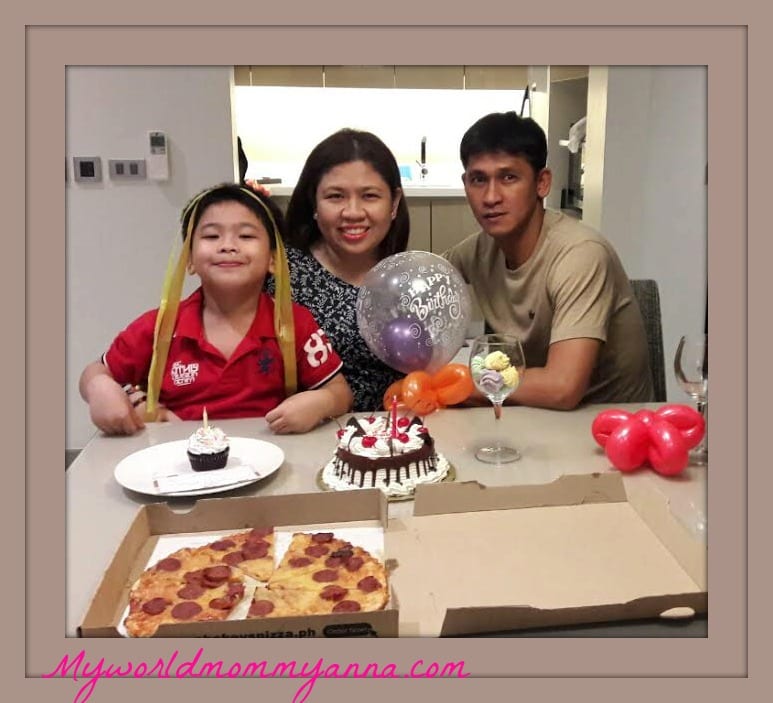 Both rooms were set up with the occasion, for my parent's room it's surrounded by rose petals, two cupcakes and a "happy anniversary note". For our room I have a birthday balloon and cupcake. They are supposed to render me a birthday song in our room but we are out, kaya upon check out na nila ako kinanantahan and take note sa lobby siya -)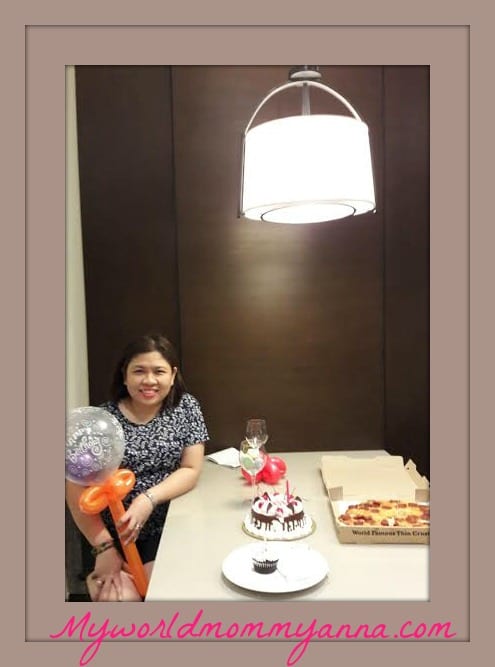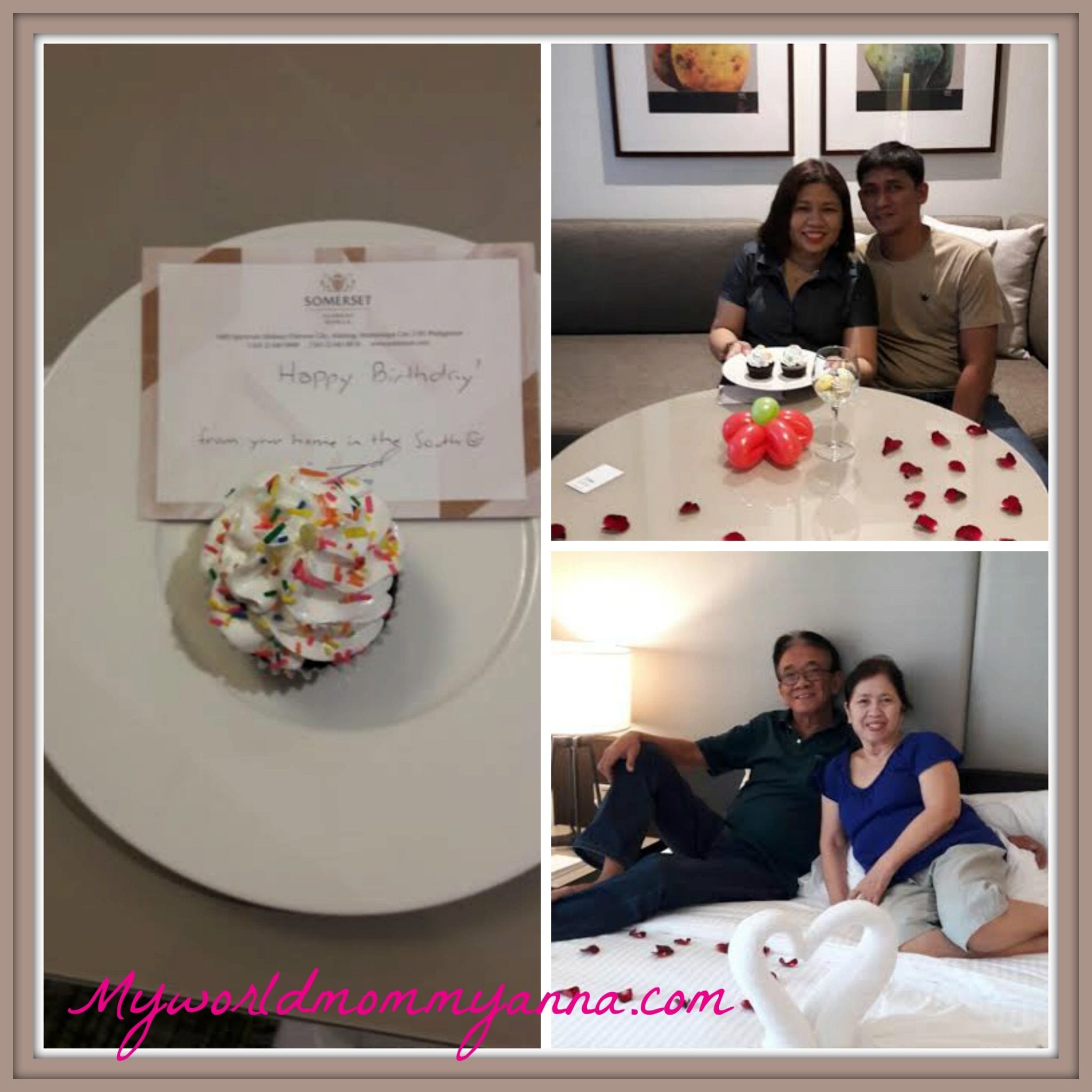 The next day after our sumptuous breakfast, we enjoyed our room till 1pm and we went to Alabang Town center to meet my brother and his family to have lunch. Since nandun na kami we decided to do some Christmas shopping, from ATC we went to Festival Mall to watch Christmas lights symphonies at the river park.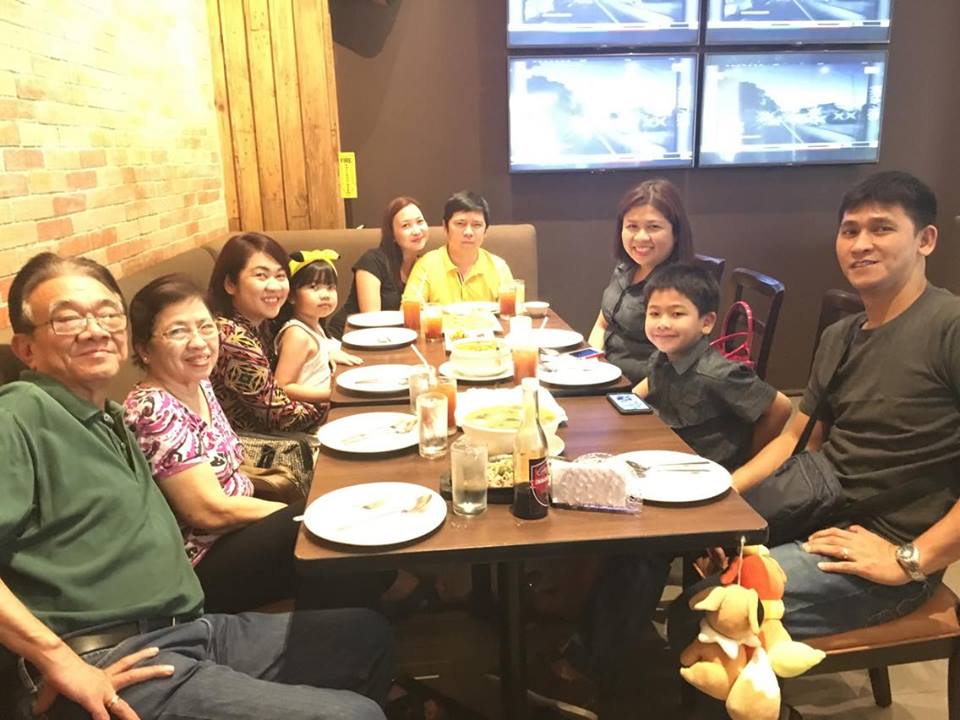 I am happy that I was able to celebrate it with the whole family. I thanked God for another year and looking forward for more birthdays to come and wishing that my birthday wishes will come true.