January 14 is our first out of town trip for this year, we went to Kamay ni Hesus in Lucban Quezon. It's an extra ordinary trip for us because we are not Catholic and we are not devotee. But whatever our religion is we just one have God, we decided to pay a visit here to pray, wish and ask for guidance in our everyday lives.

It's my first time here and I am excited and thrilled to climb up the 300 steps, sana makaya ko. Hubby and I just have one wish, we are praying to have another baby for this year or next year and we are hoping for a healthy baby girl, of course our Little Kulit is so excited to pray with us also.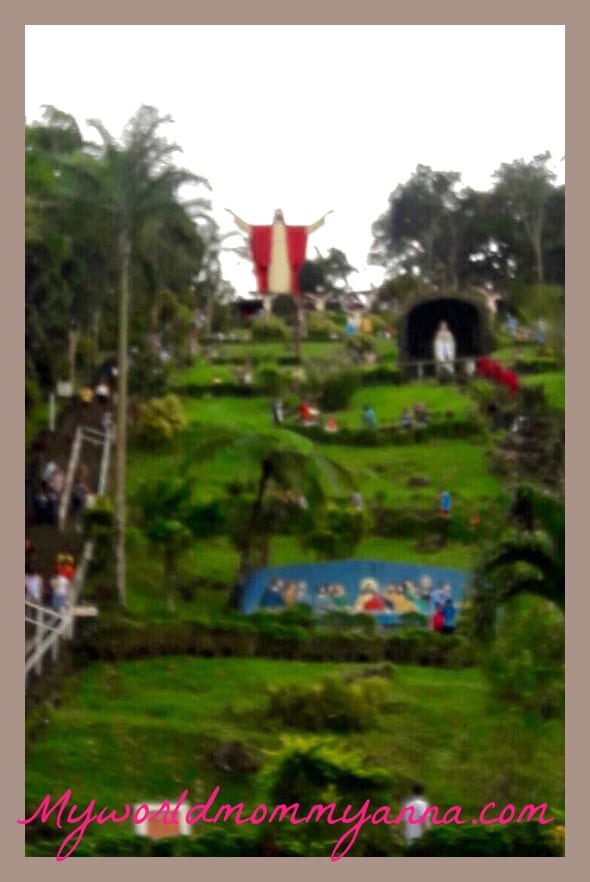 And our journey starts, wah nakakapagod siya as in but I really admire senior people who can still climb up. In my last 40 steps I asked hubby to rest for a while dahil nahihilo na ako sa pagod, buti na lang the weather is good. Little kulit is keep on bugging me while resting he said "Mommy faster we need to see Papa Jesus now",oh diba hindi ba niya nakikita pagod na pagod na ko he he he 🙂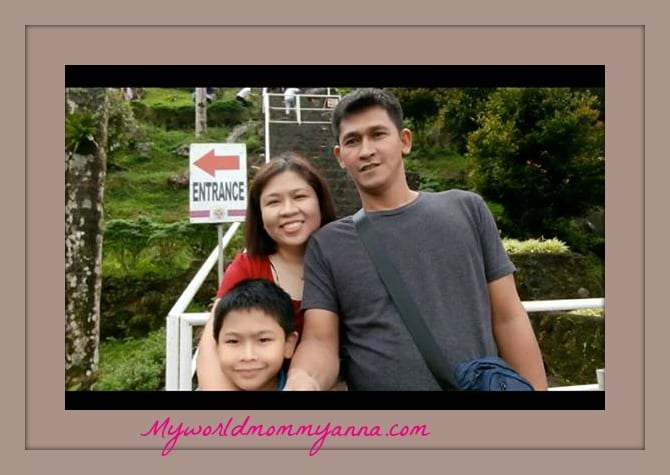 And finally we are on the top, ang sarap ng hangin and it's a fulfilment for me, we prayed together for good health, continuous and more blessing, safety and we wished for our baby girl.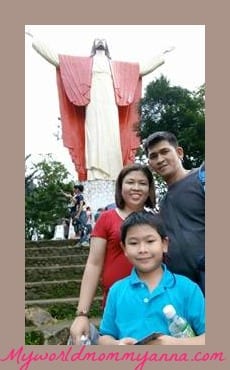 What do you expect in climbing up? To be able to see the 50 foot statue of Papa Jesus, you need to pass by the life size statues of 14 Stations of the Cross, sorry I am not Catholic so I cannot explain further what is the meaning each station. But this is a great venue to do your panata or pay visit during Holy Week.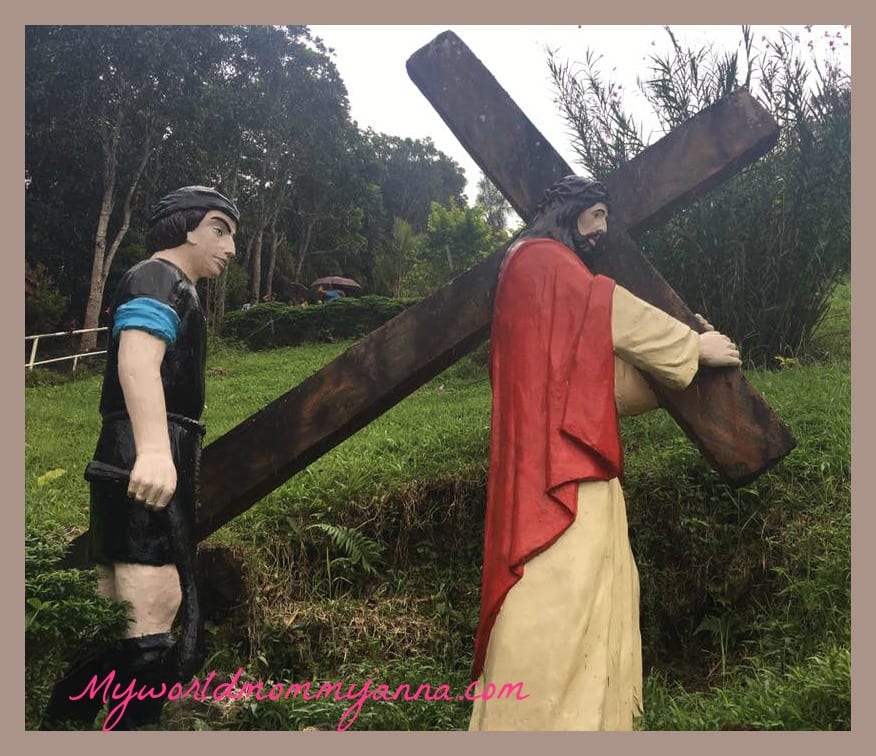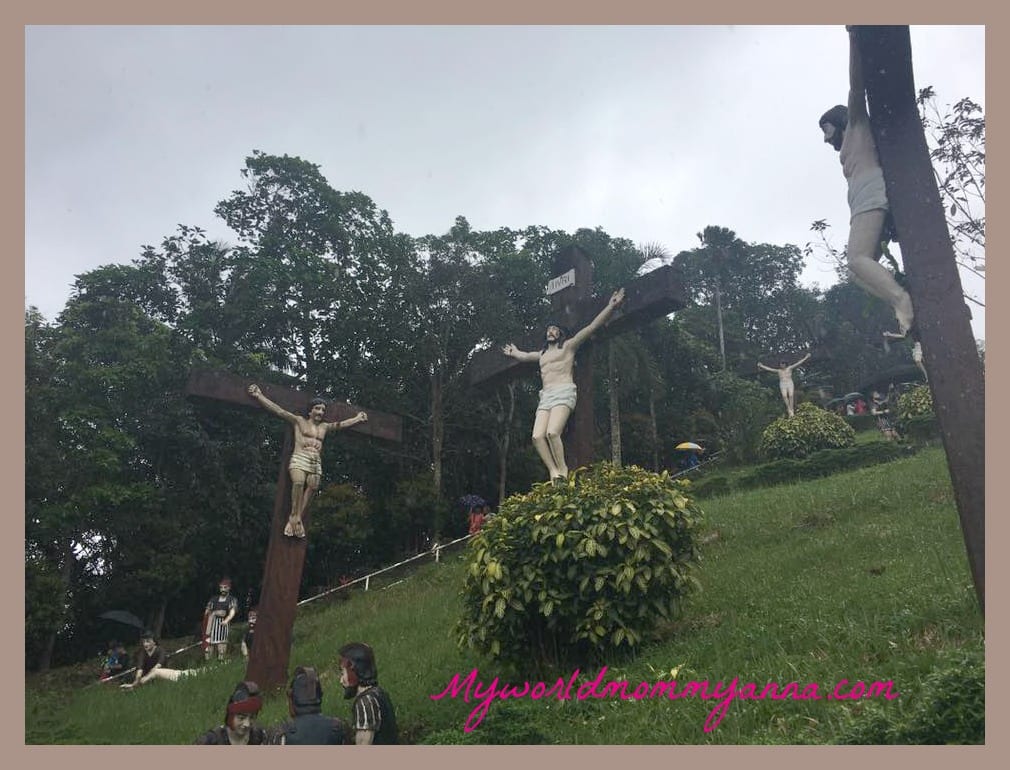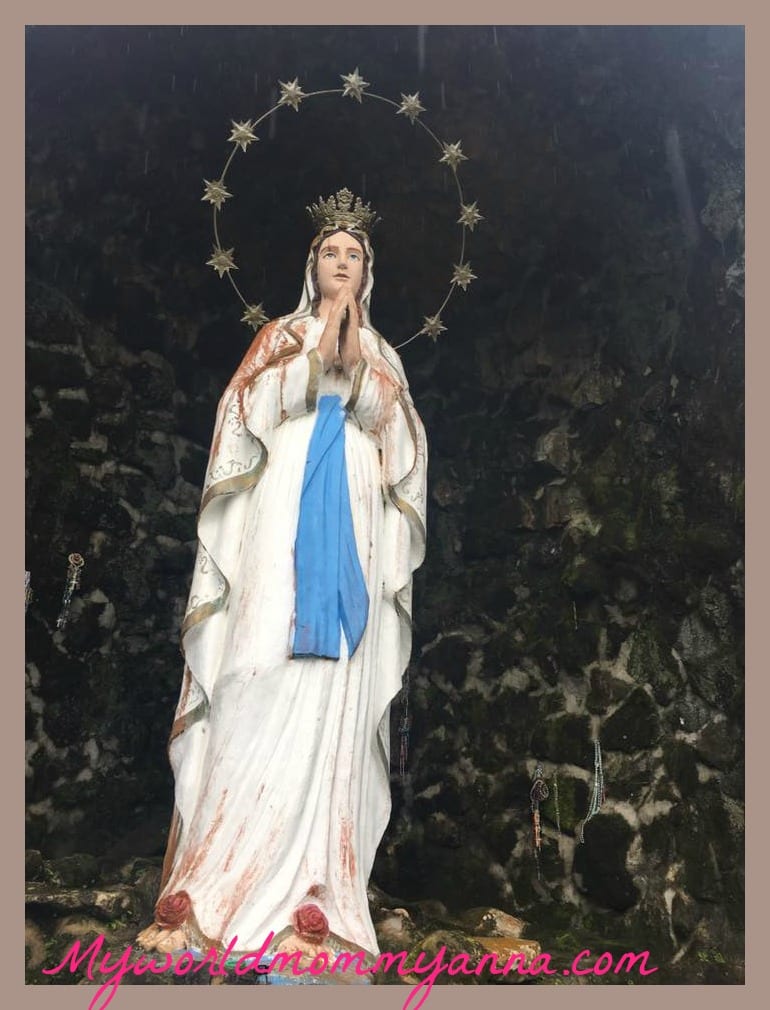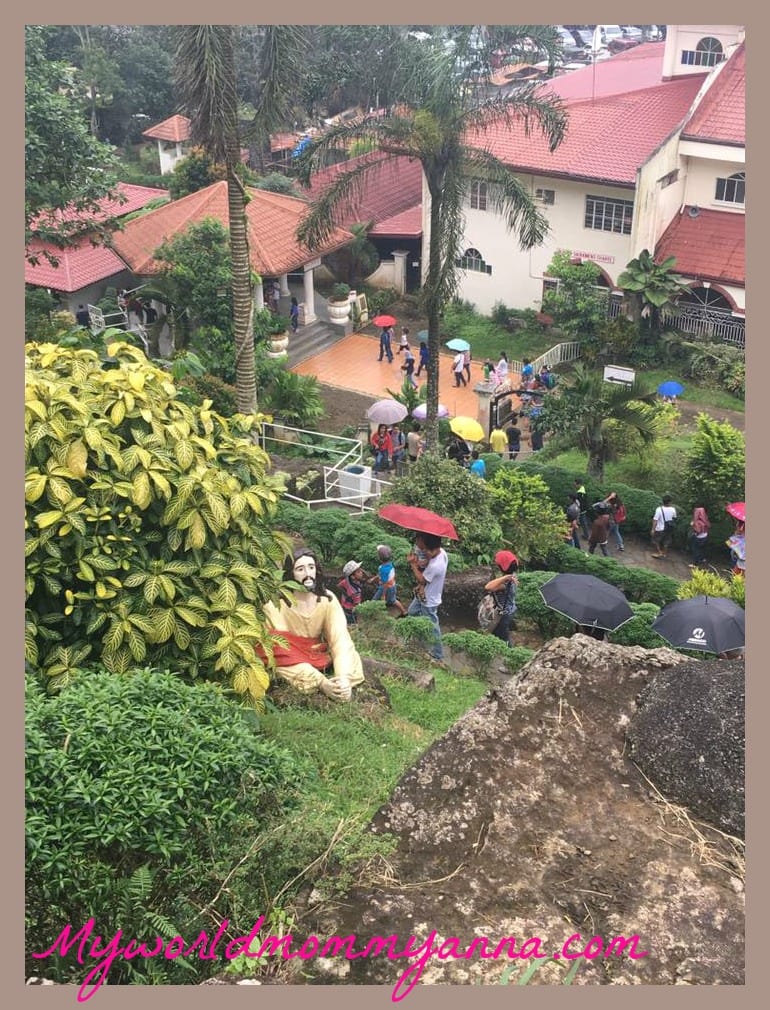 Going down is another struggle, nakakapagod pa din cya ha. Panata talaga!!!!, kasi mahirap siya but what a feeling once you are done parang nakausap mo talaga siya when you are up.
We also passed by in Noah's Ark it's a retreat place, Little kUlit is so excited to play with the koi fish.
After our beautiful experience, we had our late lunch in Palaisdaan. Even it's raining hard we had a great time eating in our floating balsa.
Tips
Wear comfortable clothes
Bring water
Bring something sweet once you feel dizzy
Bring Towel
Bring Umbrella
Don't climb if you are hungry
Rest for a while, don't rush in going up
Don't throw your trash anywhere
Be there as early as possible
You can park inside the premises
Here is the Mass schedule in case you want to attend;
Sunday:
7:30, 9:00AM, 10:30AM, 11:30AM,
2:30 – Healing Mass
Monday: 9:00AM
Tuesday: 9:00AM
Wednesday: 9:30AM – Healing Mass
Thursday: 9:00AM
Friday: 9:00AM
Saturday:
9:30AM – Healing Mass
5:00PM – Anticipated Mass
We start our year with a prayer and right perspective in our lives and we are looking forward  for a right path that where Jesus will lead us.
Location: Brgy Tinamnan Lucban Quezon Philippines, 4328
Cellphone No.: +63-917-596-9103
Landline: +63-42-540-2206
E-mail:  info@kamaynihesus.ph