I have to admit, growing up is not easy I am so stubborn or let's say I am a black sheep in the family. Not in the way that I've been to drugs, alcohol addict or teenage pregnancy, it's just that I want to be independent; I want to be on my own. I want to be with my friends all day and spend my time with them. Growing up with a family who observes family dinner, weekends and holidays is sacred, family time is a must it so hard since I cannot do whatever I like, napaka hirap magpaalam with my dad so ang tendency either I lie or I skip classes, but the consequence is once I got caught for sure sermon na naman.  Maybe this is really the stage of "HIGHSCHOOL LIFE", but at the end of the day I thanked them for being strict or else my life would be the same as now.
But when I started working in Jollibee, this is the time that I realized the true meaning and importance of family. Whenever I have weekend shift, naiingit ako sa mga family na magkakasama dapat ako din. I also experience working during holidays even Christmas and New Year, deep inside I'm hurting and that is the time that I decided to quit and look for another job.
When I am already in the corporate world, my officemate would always asked me to have dinner with them, most of the time I declined because my parents is waiting for me,  karamihan sa kanila they eat alone or wala nag prepare ng home cooked meals. They also asked me to bond with them during weekends and holidays because they do not have family time. It's another realization for me how lucky I am to have a family who observes family time.
When I gave birth, this is the time that I learned the true meaning of unconditional love and what is like to be a parent. My mom and dad support me from the very start of my pregnancy and up to now that my little kulit is already six years old. I have a peace of mind whenever I am at work because I know my son is in good hands.
I don't know how I can thank them enough for being the best, now it's my turn to give something back. I am not that rich to give them everything but definitely I am trying my best to give them a good life.
Last year hubby and I decided to treat them a staycation, sinabay namin during my birthday because in a few days naman they will celebrate their 39th wedding anniversary. Mom and dad is our example as a couple, of course it's not perfect they also have ups and downs and struggles but in the presence of Love, Respect and faith God keeps their relationship last.
We got a deluxe room for them, and room was decorated with room petals, balloons and cupcakes. You can feel the love is in the air 🙂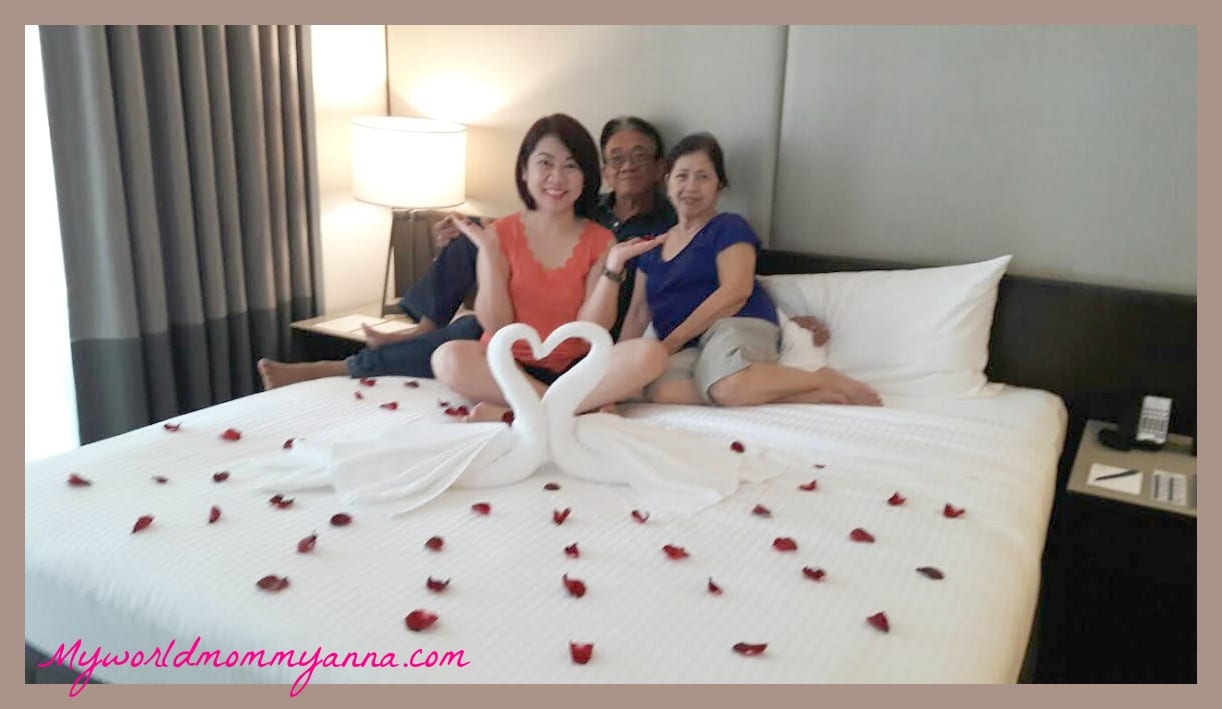 Since we are all in the good mood, we keep on teasing them 🙂
My mom and dad is our inspiration, we may not have everything in the world, we may not have all the material things and money but definitely we have our parents that up to now who guides and supports us in everything and of course loving us unconditionally. We keep on praying that God may continue to bless them and always in good health.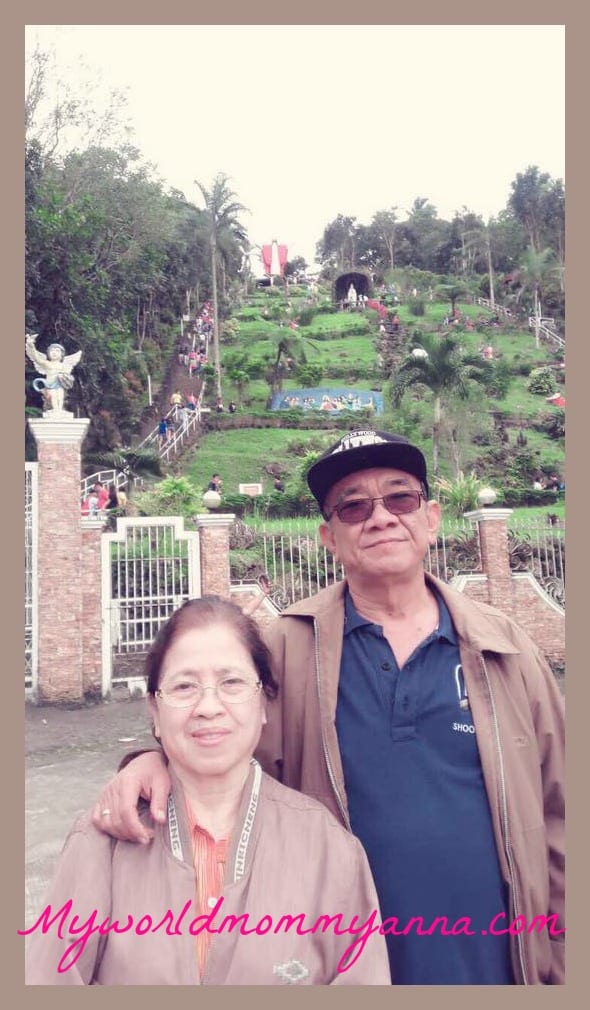 We love you 🙂