An overdue post because I accidentally deleted all the pictures
This year we had a long weekend mama's birthday celebration since her birthday falls on Sunday we are supposed to go out of town, but my dad needs to attend something important. We do not have exact plan we just want to have a get together.
Friday, after my Little Kulit fieldtrip we had dinner at Toho Restaurant in SM BF and roam around since it's near closing time.
Saturday our original plan is to go to Tagaytay but the traffic is heavy and we shifted to Market Market, then we went to SM Aura to visit the church and had dinner at Tuantuan


Sunday on her actual birthday, we are supposed to have lunch in Dads but it's already fully booked so we decided to eat in Luk Yuen. I miss the congee halo halo, pero iba na siya ngayun hindi na kasing sarap before and kasingdami.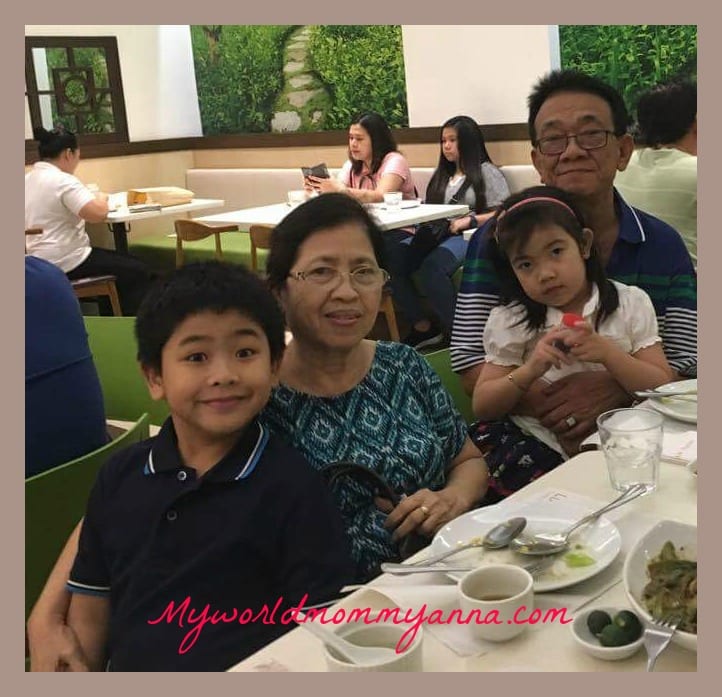 Afterwards we roam around and then we continue at home I bought cake and some barbecue since we are still full.
Mama had a great time during our long weekend food trip, we may not have a grand celebration this year but a simple get together with the whole family is the best. We know that she wants to spend her precious time with us her children and her grandchildren. She is not asking for anything but as her children we shower her with full of love and affection, we may not be the perfect one but I know she is proud of us.

To my dearest mama,,
You know how much I/we love you in perfect time I can shower you more material things but as of the moment give me more time he he he, but I know hindi ka naman materialistic you just want to have a peaceful and meaningful life. It's enough for you that we are all healthy J
You know that how much I admire for being a woman, best wife to dad, best mother to all of us, best lola to your grandchildren, and best ate in the whole world. You are blessed with a good heart kahit minsan nagaaway tayo, ganyan talaga magina but at the end of the day you guide me and love me unconditionally.
I am praying that God will continue to bless you and keep you safe and healthy always. We have a lot of things to do pa, we have more road trips, more food trips, more spa date and I know you want to have another grandchild.



We love you Mama 🙂