Online shopping is very convenient now a days, you can shop anywhere and anytime. I am always looking forward for a new online shop that caters all I am looking for. I am so happy that I discover this website TO SAVE.com
TO SAVE.com is an online e-commerce company offering ten thousands of categories products including consumer electronics, computer accessories, video games, iPhone accessories, flashlight and communication products and many more. You can save at least 10-70% off than other website. They can ship anywhere around the world.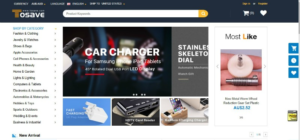 I had a privilege to try their service and I am so happy with my haul and experience. Browsing is so easy, I just click on the category that I like and viola I got what I want. What I love with this one I was able to shop for the whole family.



First Item
I am a bag person  and whenever I discover a new online shop my first stop is the bag category. I immediately fall in love with this design. The bag is perfect whenever I have a quick trip in the grocery, it's spacious enough for my wallet and cellphone.


Second Item
I got a watch for me and hubby, we both like the design and the material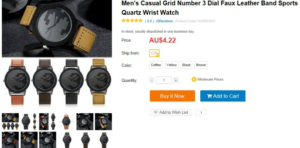 Third Item
My son is still for pokemon and he is so happy when he received this one.


TO SAVE.com is a one stop shop for an affordable stuffs and unique items, the site is easy to navigate and the transaction is so fast. We can purchase in our own comfort, payment can be made through credit card and paypal.
So hurry get your own items now 