Little Kulit will celebrate his 7th birthday next month, we are scouting venues and party suppliers, we are brave enough to drive all the way from South to attend the celebration of Chickie Boys Birthday party  at  Max's Scout Tuazon Quezon city.


Upon registration kids received their passport to explore all activities and can claim their prize upon the completion of stamps.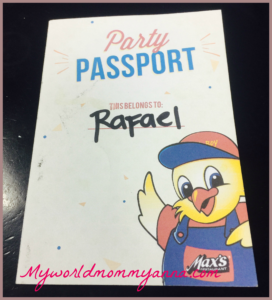 His first stop was to make his own crown, the staff gave us the art materials for this activity. Next one is to visit the Princess Palace


Third was visit the Racer Hub


Fourth shoot the ball which my son really had fun with this activity


Fifth is to hit the blocks and the last one is the dart balloon


We enjoy the sweet treats from Krispy Kreme and Jamba juice while waiting for the program to start.ittle Kulit had fun printing pictures from Phone 2 Prints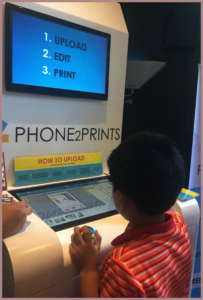 At the same time the high light of this event is to introduce the newest party theme of Max's The Super Racer and the Princess Palace. The kids will enjoy one of a kind birthday party they will forever treasure. At Max's they will give both fun and meaningful celebration.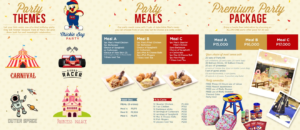 For more information visit their website, for Manila inquiries call 7-900
 
Happy Birthday Chickie Boy 🙂