It's been a while since the last time I updated my blog about my whereabouts, I've been busy preparing for my little kulit birthday party. I just have one month to do it everything from planning, sourcing the suppliers, canvass, budget, guest list, gift registry and a lot more. Party planning is not as easy as what we think because we have to take note of a lot of considerations. As a mom/parents we want to give the best for our child a long as the budget permits. Let me share with you some party planning tips on a budget.
How I was able to put everything in one month? and stick with our budget take note may sukli pa ako.It's fulfilling that everyone enjoyed our party, and yung maririnig mo they have a great time and the party is successful nawala ang pagod ko. Lalo nan g sinabi ni Little Kulit "thanks mommy for planning my party you are the best" magic to my ears.
Note: I cannot give the actual amount from our party suppliers since I got a discount from them will post the package that they offer, our party cost is less than Php 30,000.00 all in included the family outfit that we used for his photo shoot and the shirts for his party and additional prizes for his games.
And now ko lang na realize because I am busy with entertaining our visitors and talking with the suppliers wala pala ako picture, will do separate post for every supplier waiting for the official photos to come out.
MOMMY ANNA PARTY PLANNING TIPS ON A BUDGET
First and foremost before we can plan anything we have to set our budget, once we have set we are ready to go for planning. Our party is just a simple one we just want to celebrate with our closest friends and family he just requested for a magician.
TIP: Set and stick with the budget. There are lot of options that you can choose from
Second is the venue and the food since we have a limited budget and as a practical mom I do not want spend thousand for a venue pa lang, my first choice is Shakeys but when my little kulit saw the McDonalds in Paranaque he immediately fell in love with it. After a lot of deliberation I go for his choice since siya naman ang mag birthday. I ordered chicken with spaghetti and burger for adults and chicken spaghetti for the kids. I got two slots for the event to give way to our magician instead of spending more for the party decors we got a dessert buffet for our guests. They have a wide spread of cookies, red velvet cake slices, mini cupcakes, tarts, truffle, tarts, mallow pops and ice tea. Thank you Season's Cakes and Pastries for accommodating our last minute booking.
TIP: If you are on a budget like me its better to get a fast food everything is there for you. You do not need to worry for additional charges, but if you have a budget you can get a venue and catering that suits it.
TIP:  Instead ordering a hot fudge sundae for everyone which cost Php 29.00 each. It's better to get a dessert buffet with wide array of choices and can serve up to 400 servings. You can haggle with party supplier for a free ice tea like what I did.
Package:
McDonald's Package Php 3000.00 for the party package
Food= Php 110.00 for the chicken, spaghetti and drinks
Php 35.00 Burger Mcdo
Dessert Buffet= Price ranges from Php 3500- Php 4500.00


Third, birthday theme we all know that all fast foods here is they have their own theme but we are really thankful for McDonalds that they allow us to use our own theme as long as we provide everything and we still get their celebration package. My Little Kulit is now on PJ Mask I just asked our event stylist to have a printed tarp and pillars of balloons and put some twist of Milo theme. Again I don't want to splurge for this one so I just set a Php 2000.00 budget for the decors. McDonalds is kind enough to give us free 30 sticks balloons. Thank you Ms Jinky Dario of CKJ Events for a wonderful set up that fits within our budget.
TIP: For a practical mom like me, I rather spend on the food and prizes than with the decors. Just be resourceful and be patience looking for a affordable and accommodating supplier, without pushing thru you with loads of expenses. You can also DIY if you are artistic and have more time. Divisoria mall and Tabora is heaven for all your party needs and pintrest will be your inspiration for the designs.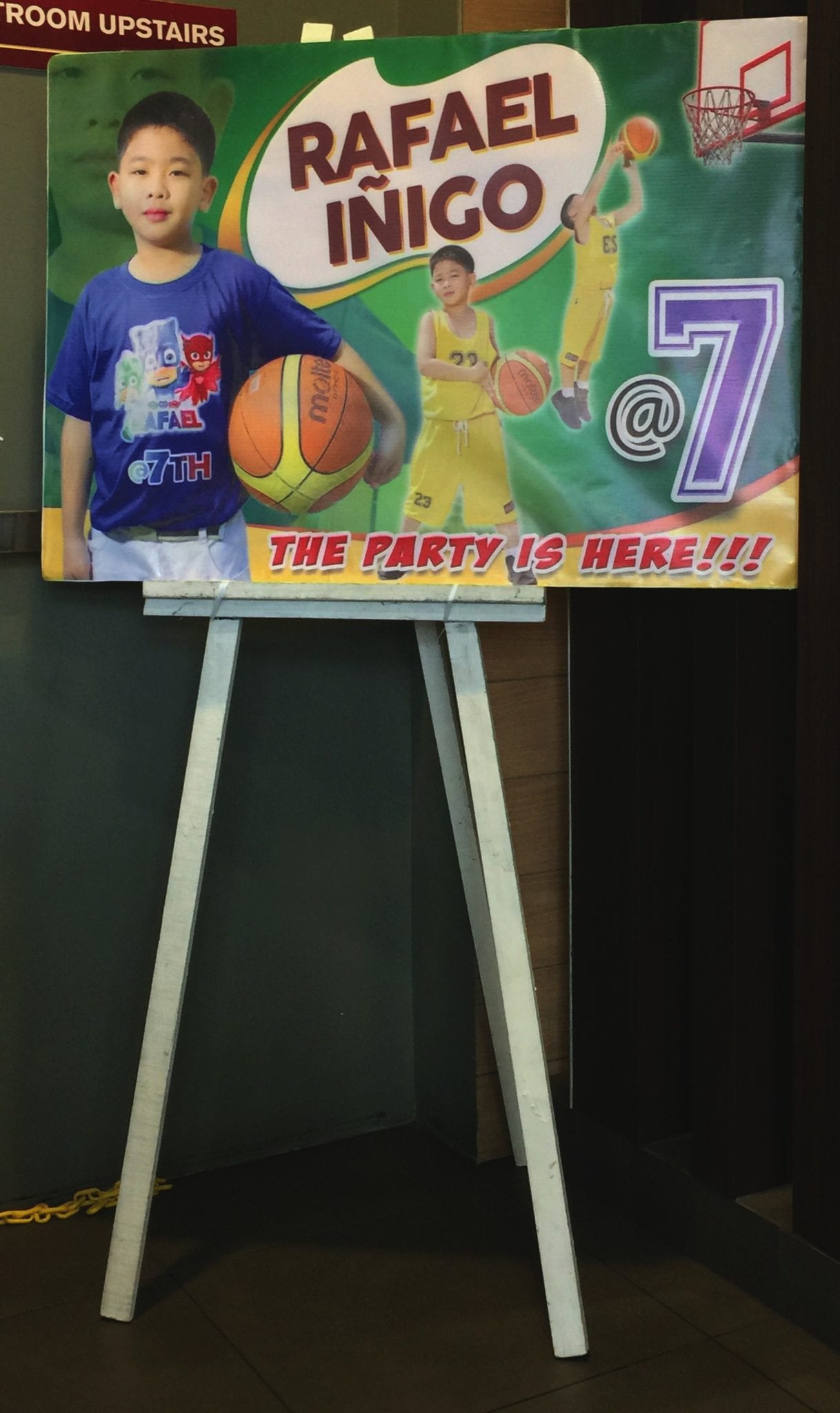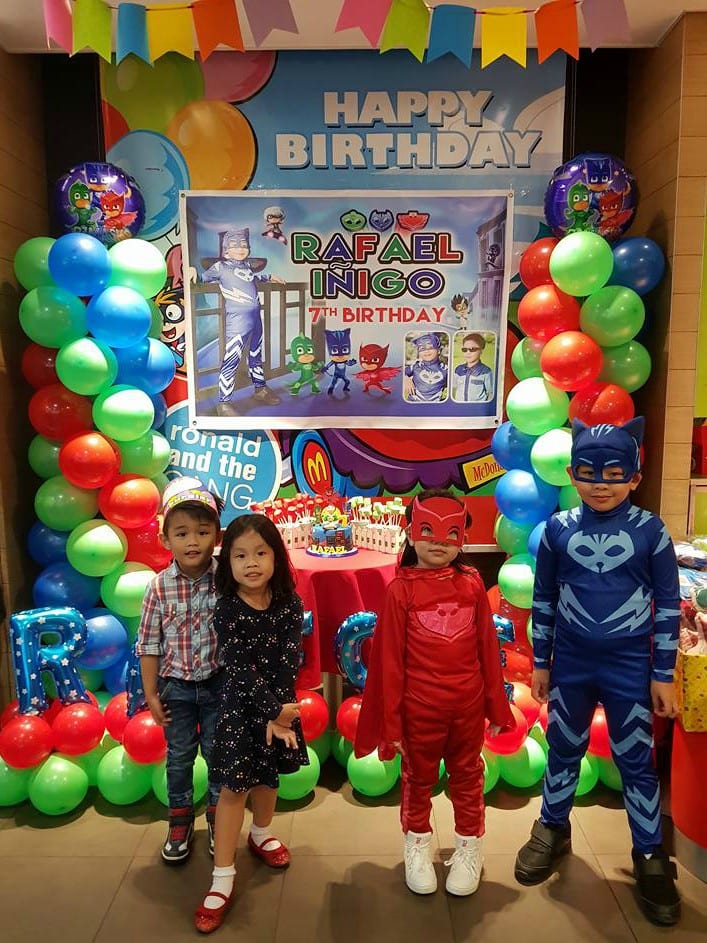 Package: Php 2000.00 and up
Fourth is to decide what we want for the party is it intimate or lively. For me we want to be lively and the people must be entertained and full, since most of our guest are coming from Manila and Laguna and we are located in South we want them to enjoy every moment yung hindi nasayang ang punta nila. I make it sure that I get the best entertainer that everyone will not forget he he he.
Ym Magic is really my first choice but it's not within our budget but after a lot of considerations I go for it. But thanks for my blogging I got a discount for their services. Every penny is worth it, will do a separate blog post for them.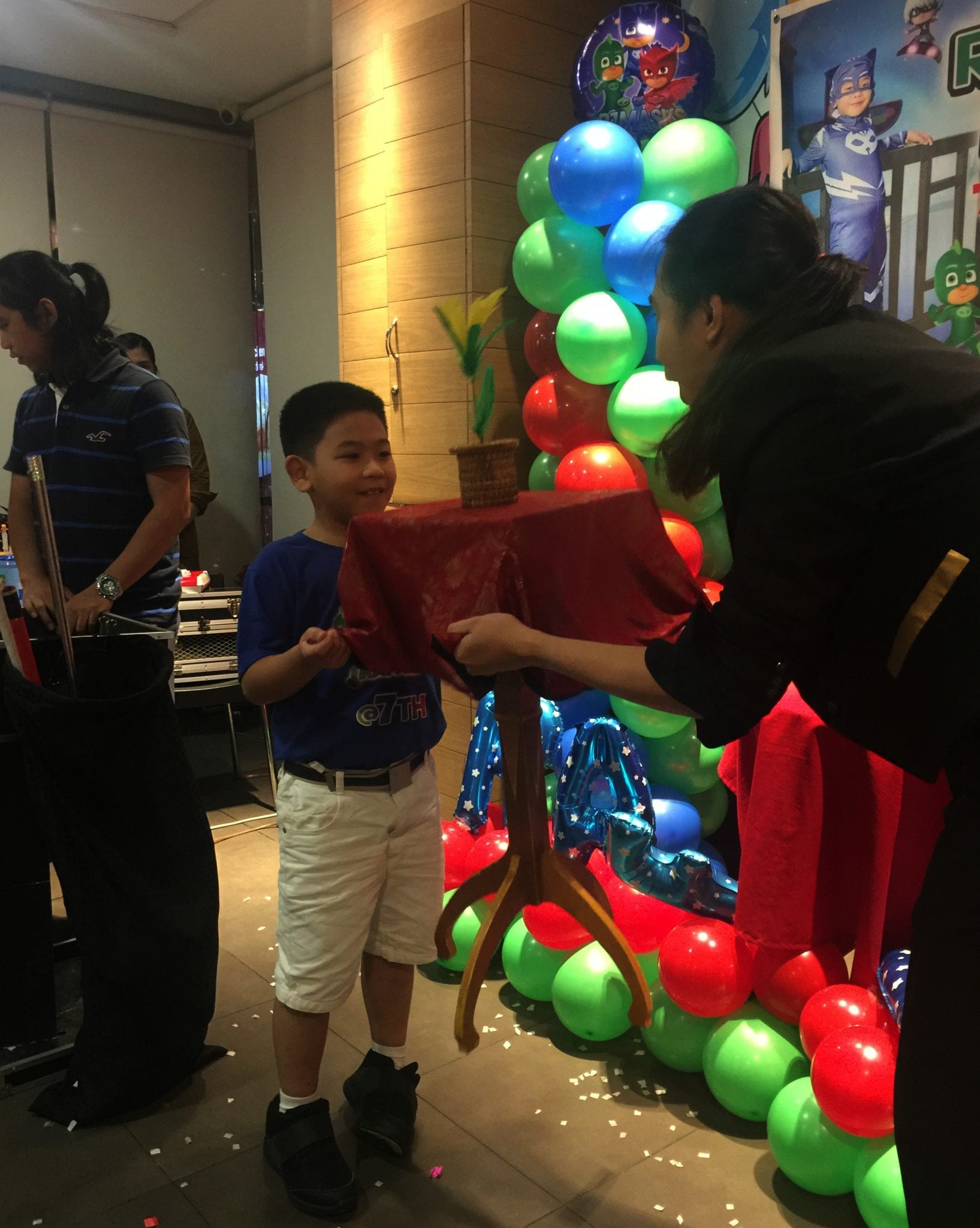 Package starts from Php 8500 to Php 10,500.00
TIP:
Read reviews and ask for a recommendation for the entertainer, there are a lot of them in the market pero ilan lang ang magaling talaga. It's better to get a entertainer all in party host, game master, magician and most of all get a package with sound system. I guarantee you kaialngan talaga and every penny  is worth it. No hassle during the party.
Fifth sourcing our cake supplier, again thank you for my blogging world
Canvass Cake studio
is also a recommendation from one of the mommy bloggers. The owner is easy to talk with, I just told her our theme PJ mask with a twist of milo. And viola we got what we want and the cake is superb.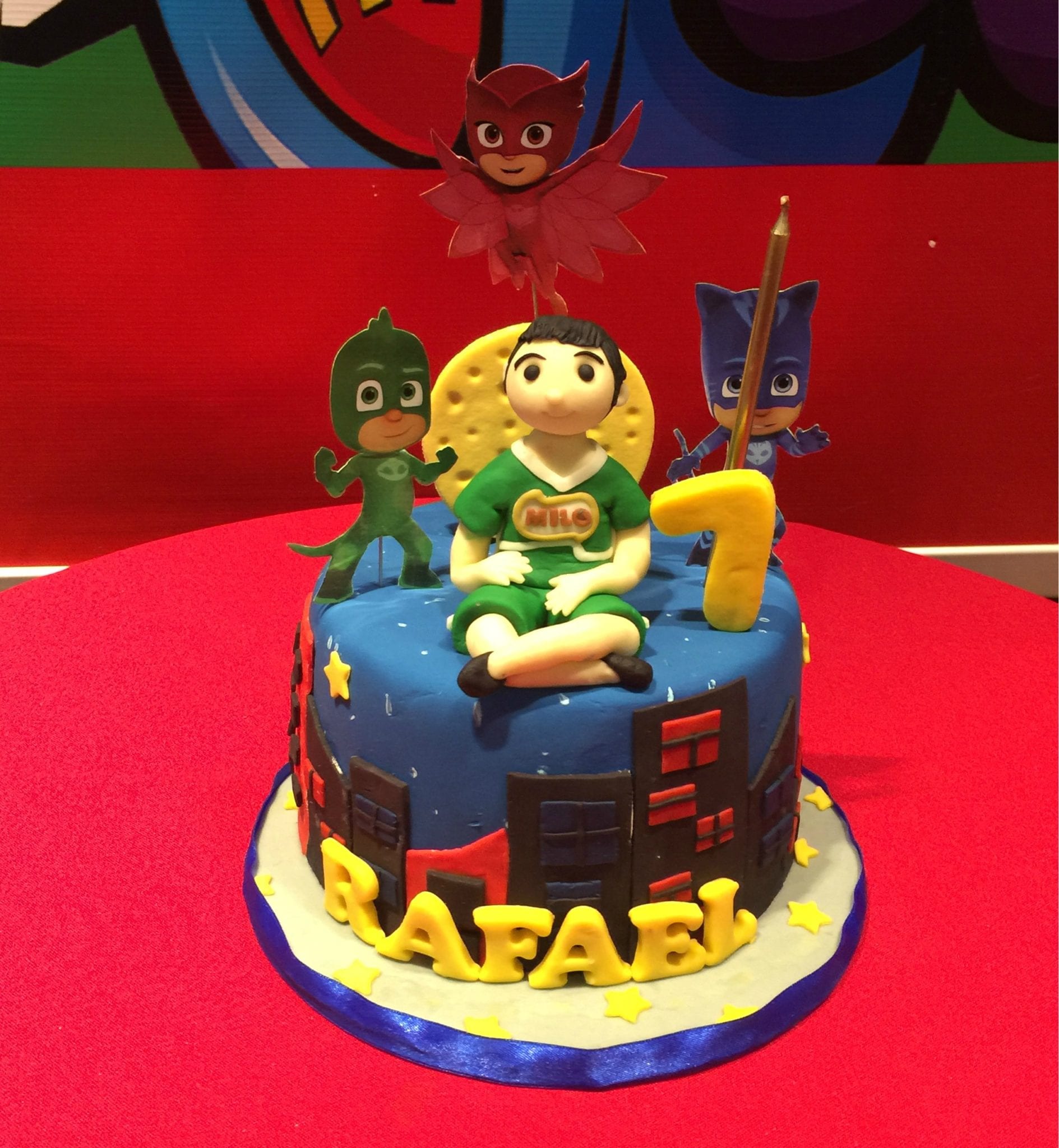 Package: Starts at Php 2000.00
TIP:
Look for a cake supplier that easy to talk with 🙂
Sixth, I am not that fan of photo booth so I decided to get a photo coverage from
Casa Litrato Photo and Video Services
our  package includespre birthday shoot, unlimited photo edited, photo album and blow up frame. Again thank you for the great discount.
Package starts at Php 4,000.00
Seventh, for the souvenir I got a PJ mask shape pillow from
RM pillows
which kids love it so much and McDonalds bag with drawing book.
Package starts at Php 50.00 and up
TIP:
It's better to give things that they can use hindi yung hindi na nila nagagamit, be resourceful in searching :-). For his games prizes I bought board games and blocks 🙂
For the adults I got hand sanitizer from
Scents of Joy Manila
, the owner is easy to talk with. You can check her fb page for more products.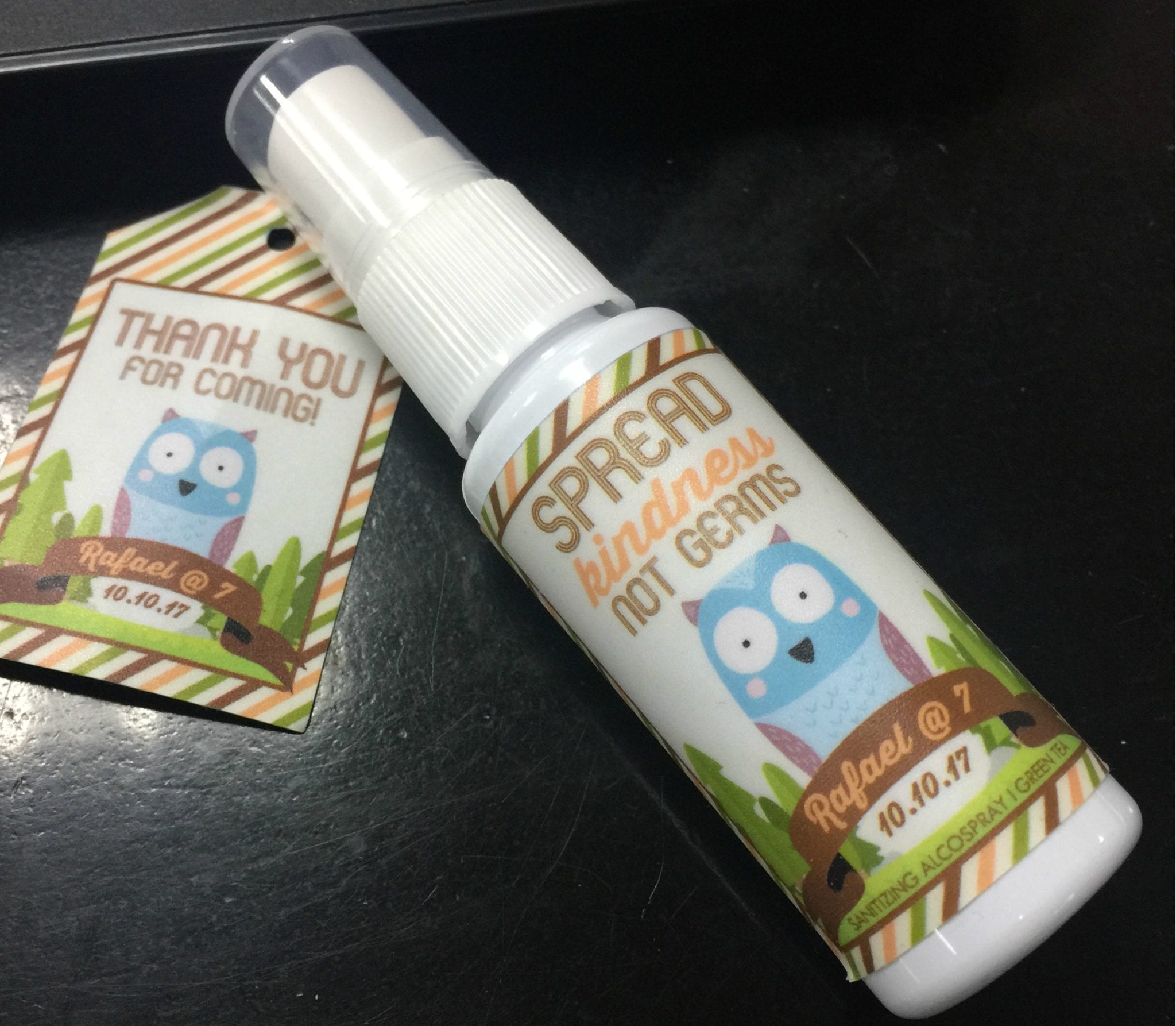 Package starts at Php 60.00
And since we do not want a cause a burden to our guests to think what they will give it to my son for sure kasi ako din tatanungin nila and I do not want to accept money, we decided to register at SM Gift Registry we let him choose 
Thank you for all our party suppliers for making our party memorable and hassle free and of course for the great discounts