Every New Year starts, I always welcome it with a positive vibes. To start the year right we follow some traditions that I grew up with.
TRADITIONS
As early as December 30, we bought some fruits already. Since we need to complete 12 different kinds of fruits.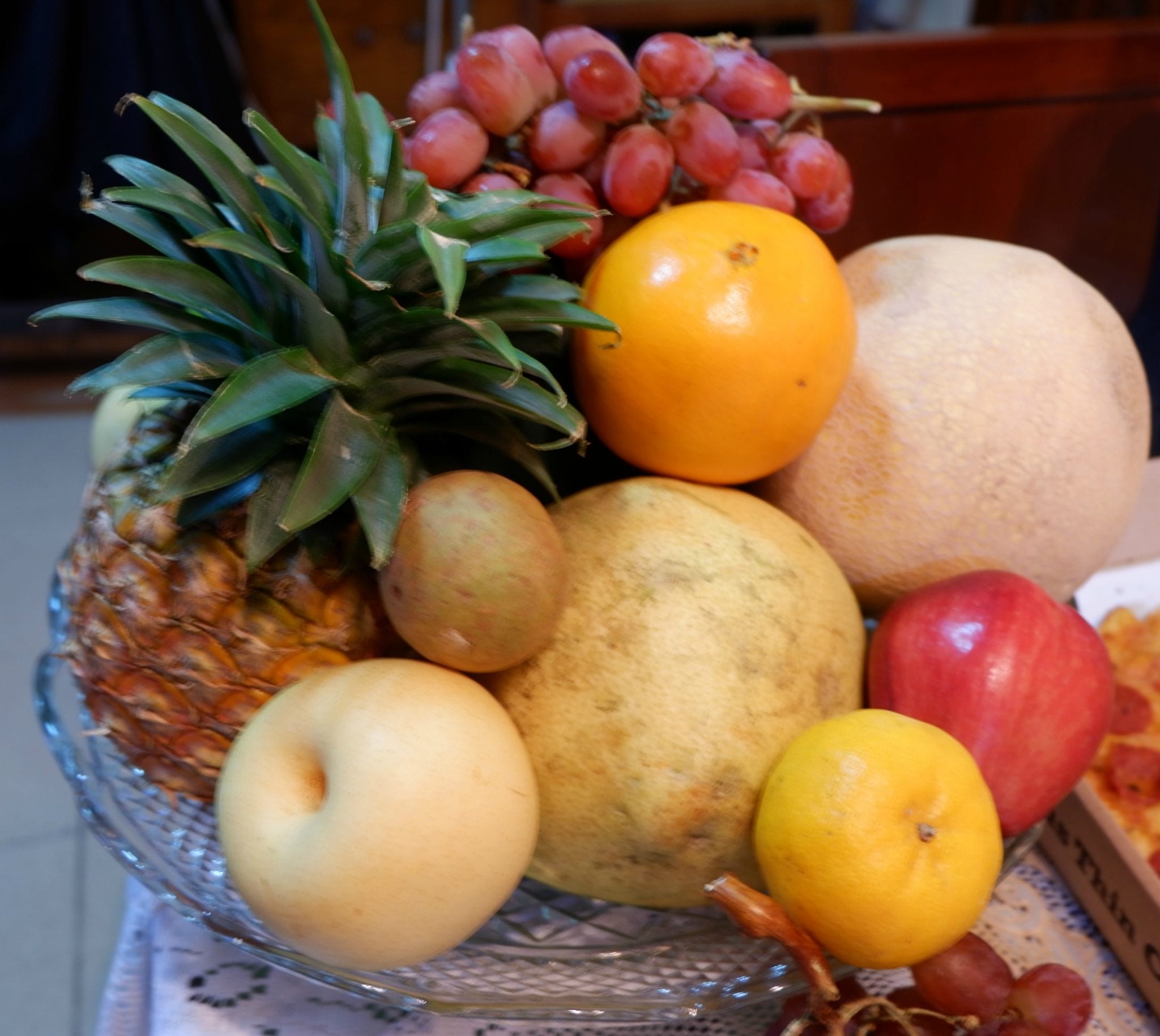 As much as possible no fried chicken or any chicken dish for media noche. We bought some beef for our morcon.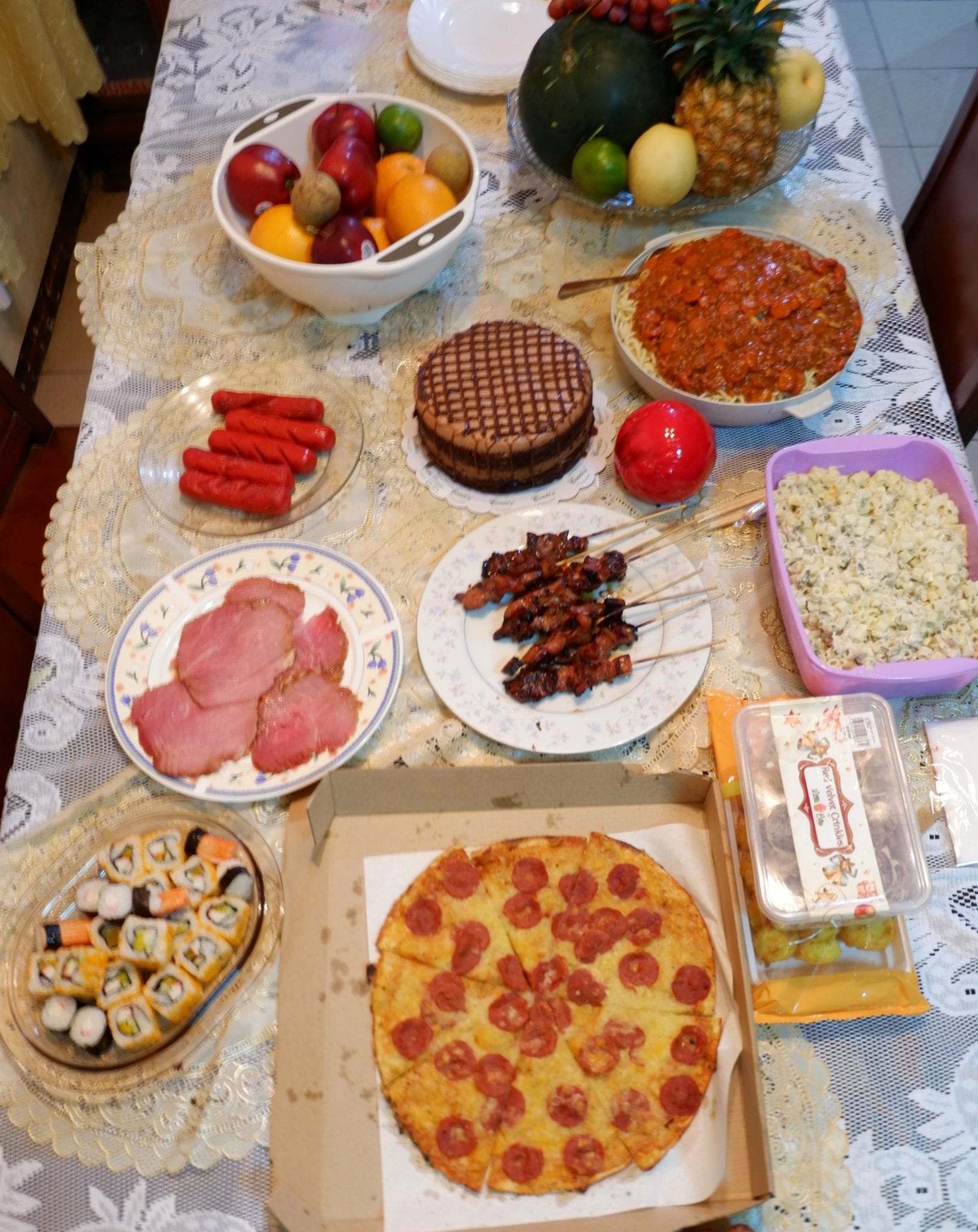 Sweets or any malagkit to strengthen the family ties. I bought cake at Contis and some macaroons at Goldilocks and red velvet crinklces at Little bites. I added some chocolates na lang.
CLEAN the whole house or your room where you stay to attract positive vibes. Kahit super pagod and antok because we went home around 2am we need to wake up a little bit early to clean our room and to change the sheets and curtains.
Have a haircut, to remove the negative vibes. I was not able to do this year since nasaraduhan na ako ng mga salon. Inuna ko kasi two boys ko.
Fire crackers and trumpet- bawal ang paputok this year, I don't buy judas belt instead more on fountains na lang and trumpet for little kulit.
Wear something new, thank you littlemissmeph for our red matchy shirt , Visit their Instagram for more items
Put some coins and bills to your pocket mas marami mas okay. para we can have money all through out the year
And last but not the least celebrate with the whole family and pray together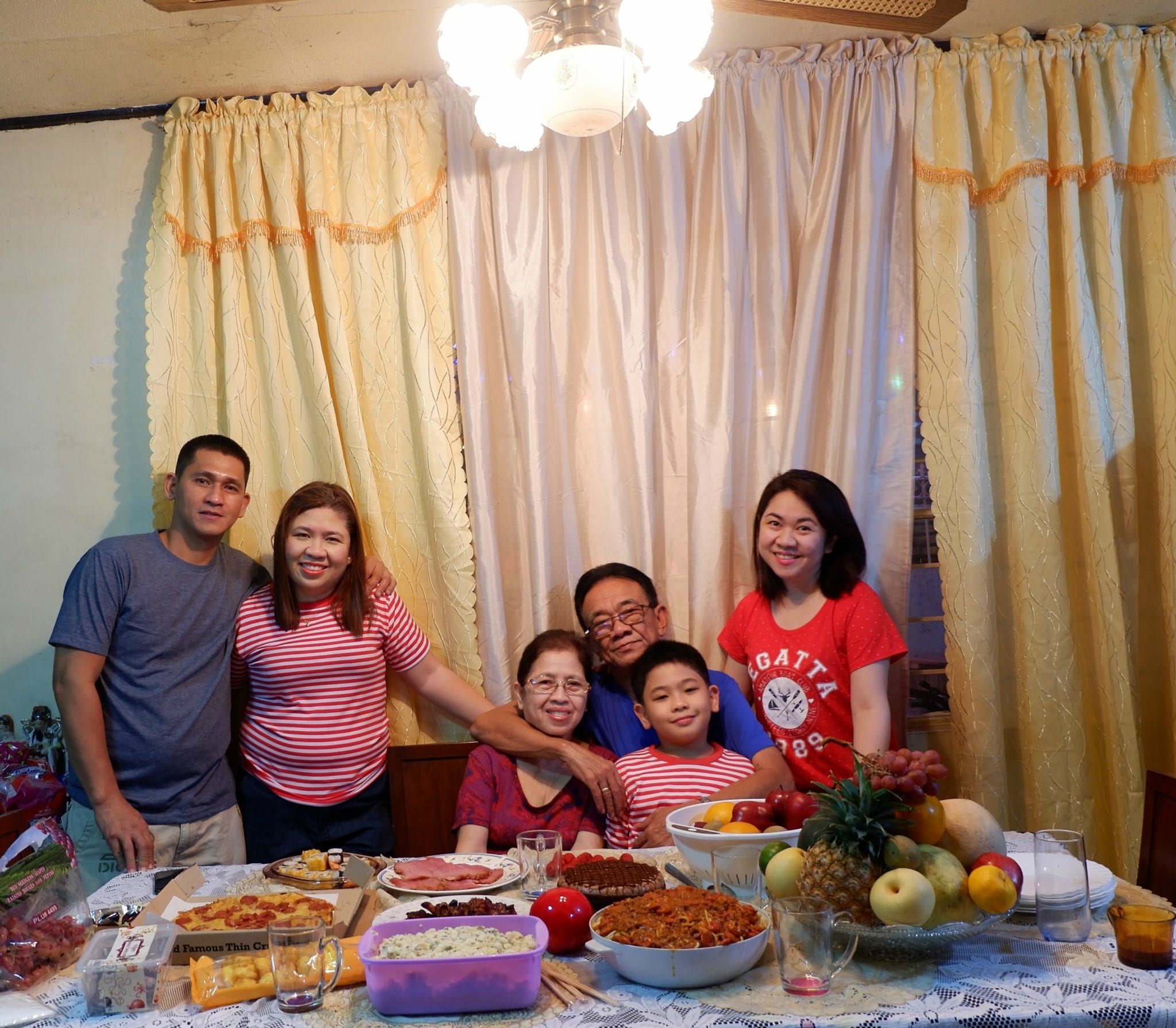 Welcome 2018, looking forward what store for us for this year 🙂