Finally I can share it now the details of my little kulit 7th birthday party. As a practical mom I always look for a venue na kasama na din food. I am not fan of extravagant parties and renting a club house or a  venue place is a no no for me. From the start that we are decided to throw him a small party, my first option is Shakeys. But since my son fell in love in McDonalds when he checked it out, we go for it.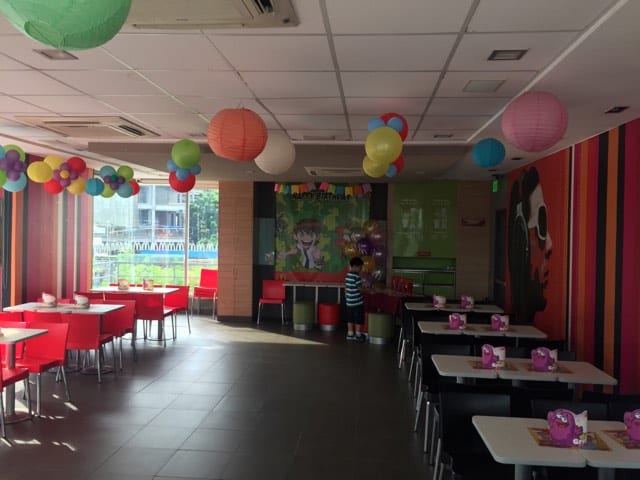 McDonalds Parañaque along Dr A Santos Avenue has a spacious area for the party. We booked the second floor because we are expecting 60-80 guests. I just asked the party coordinator to keep the center na maluwag as much as possible huwag doon maglalagay ng additional table, to give way to our magician. They also agreed that our magician will be the party host and game master, we will also have our own sound system.
We can also use our own theme as long as we provide all the materials. But I still need to get their party theme, which is okay because they will provide prizes for the games, party invitations, give away, balloons, party hats and there will be a mascot appearance. Siyempre the kids will looking forward to see the mascot. I just got the basic one "Ronald and the Gang" for Php 2000.00 only. To give way to our magic and puppet show I booked two slots so doble din ang prizes.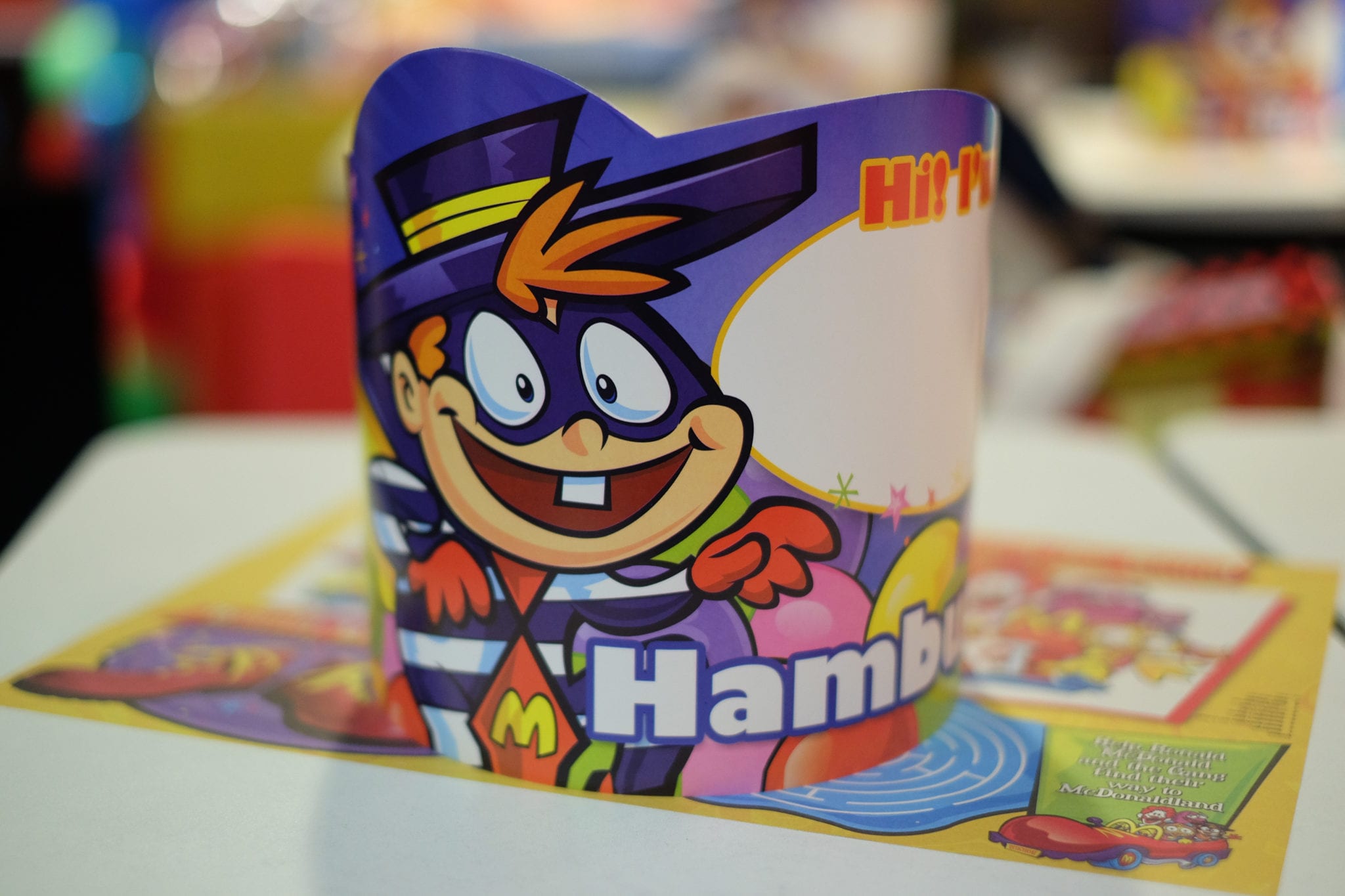 PARTY PACKAGE
For the food, I just ordered chicken with spaghetti and drinks I just add burger mcdo for the adult. I did not order for a hot fudge sundae because I provided a dessert buffet for everyone.
Total expense
One piece chicken with spaghetti and drinks       Php 110.00 x 80 pax         =             Php 8,800.00 
Burger Mcdo                                                               Php 35.00  x 47 pax          =             Php 1,645.00 
Party Theme (2 slots)                                                Php 2000.00 x 2                 =             Php 4,000.00
Total                                                                                                                          =             Php 14,445.00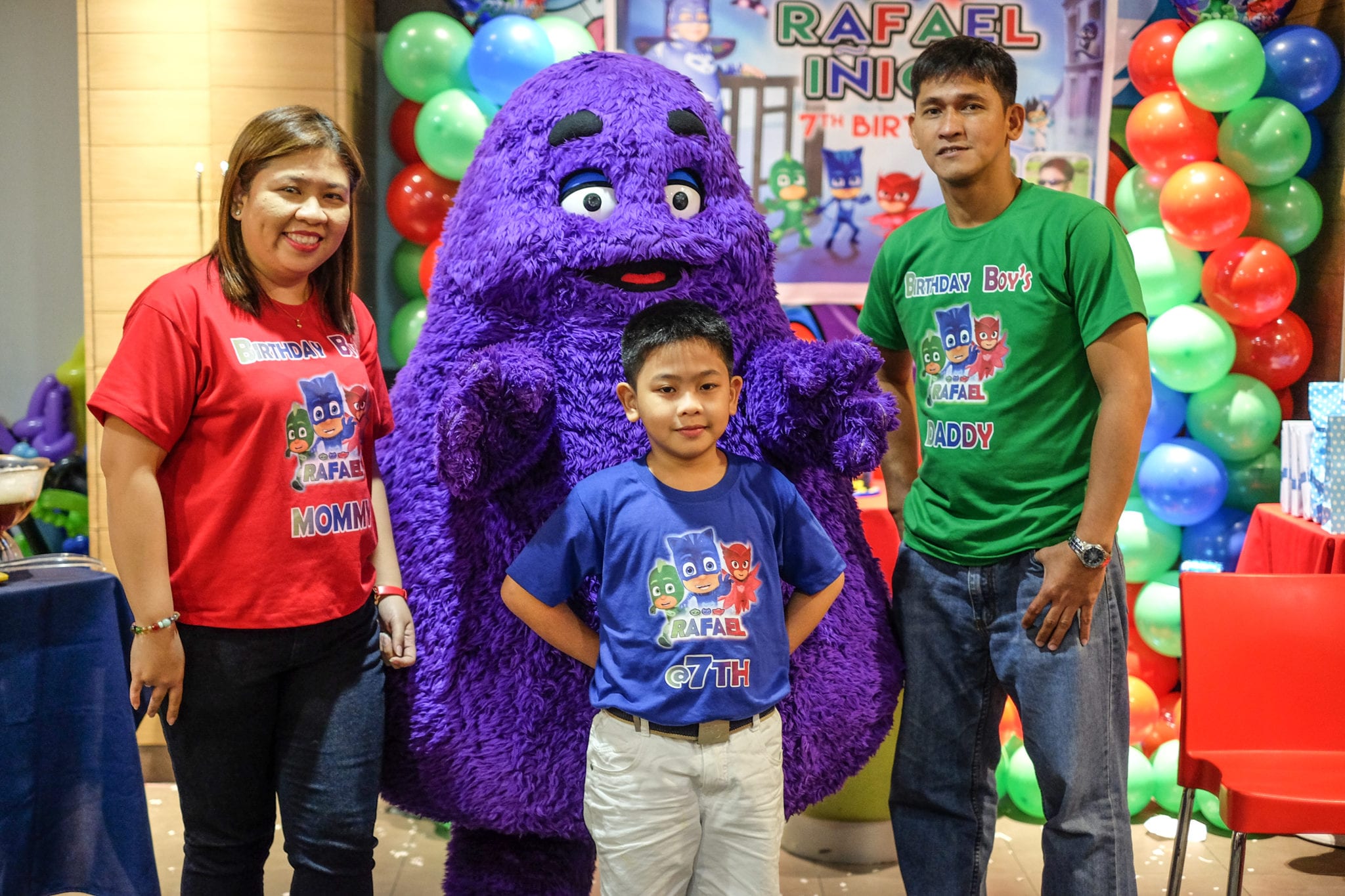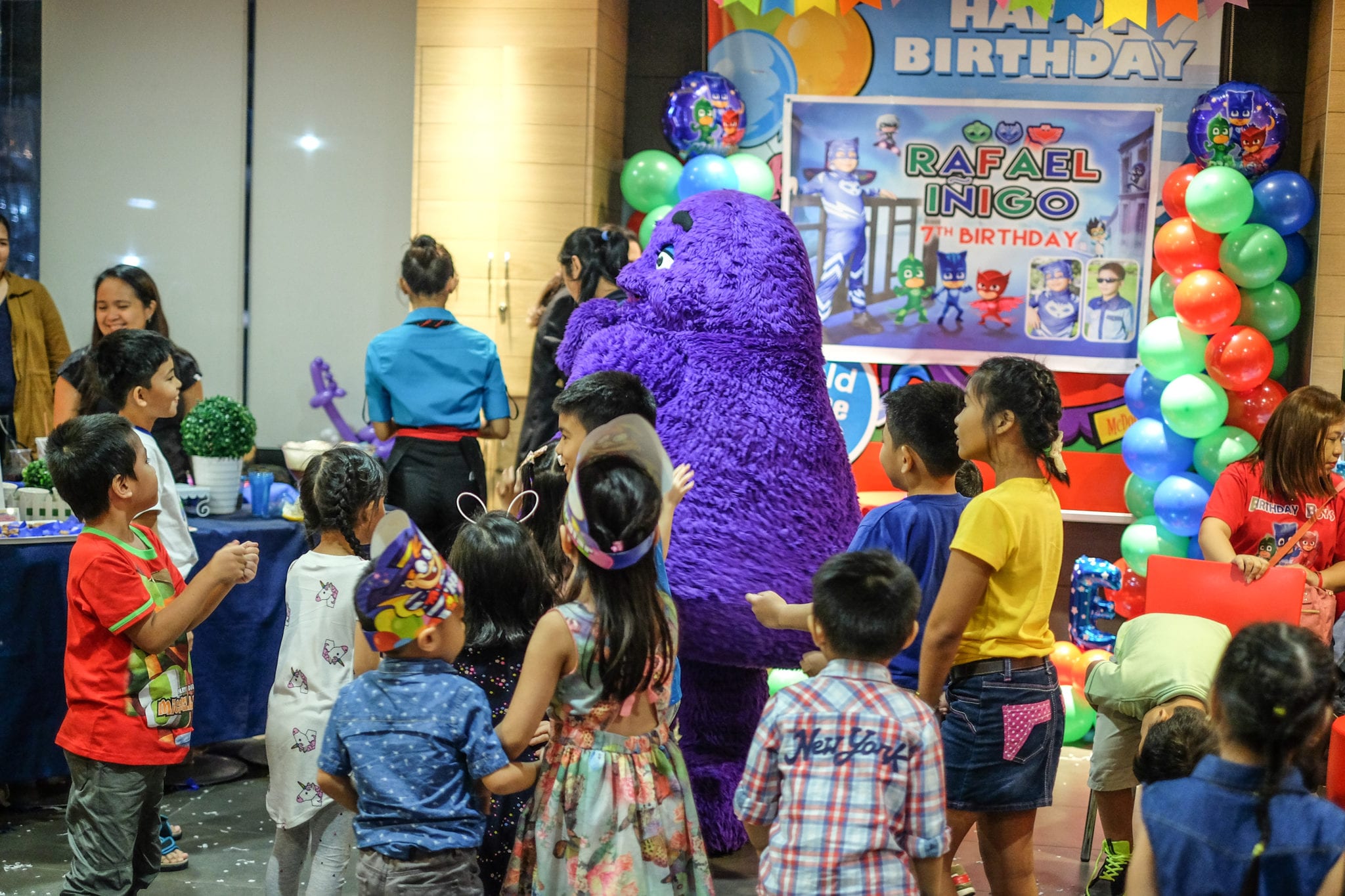 For less than Php 15,000.00 I already have a venue, food, entertainment and prizes 🙂 plus I was able to get 2 sets of bubble head and moon chair as a gift to the celebrant. For this price everything is worth it and at the same its hassle free because all the crews were attentive to all our needs.
For more information visit the nearest McDonalds store near you or check their site https://mcdonalds.com.ph/content/page/birthday_party