June is finally here :–) ang bilis half of the year na, at the same time welcome to the traffic once again, rainy days and most of all it's the start of the school year of our kids. This is one of my busiest month. Does anyone relate here sa gastos, lahat ang mahal and may bayad. How much do we really need to prepare for our kids school
This school year we transferred our Little Kulit in big school kaya mas malaki gastos because we need new set of uniforms and school requirements. Let me start with his entrance exam I paid Php 150.00 this one, other school is Php 350.00 and up. After his assessment we are asked to submit the following requirements;
Requirements for Transferee
1.       LRN- Learner Reference Number
2.       Original Birth Certificate (PSA copy) and Photocopy Php 365.00
3.       Certificate of Good Moral Character                Php 350.00
4.       Certificate of Honors
5.       Form 138 (Report card-indicating LRN)
6.       Form 137 (Transcript of Records)      Php 350.00
7.       Diploma
8.       2×2 Picture  Php 100.0
Total expense for his school transfer is Php 1315.0
His tuition fee is around Php 40,000.00 which is cheaper compare to his last school which is around Php 45,000. School books is Php 7,755.00 for this year without notebooks, I paid around Php 13,000+++ for quarterly basis.
For the school uniform I just purchased school patch for Php 50.00 each and  PE uniform for Php 650.00.
Total expense upon enrolment is Php 21,000.00++
I don't buy him a school bag since okay pa naman and few years now mag back pack na siya. His rubber shoes is still new so school shoes lang. I always get Chicco for him long last talaga. For his school uniform, I got his polo at National bookstore which is cheaper compare to SM Department store. Imagine sa SM Php 450.00 while in National bookstore is Php 234.75 mas maganda pa quality.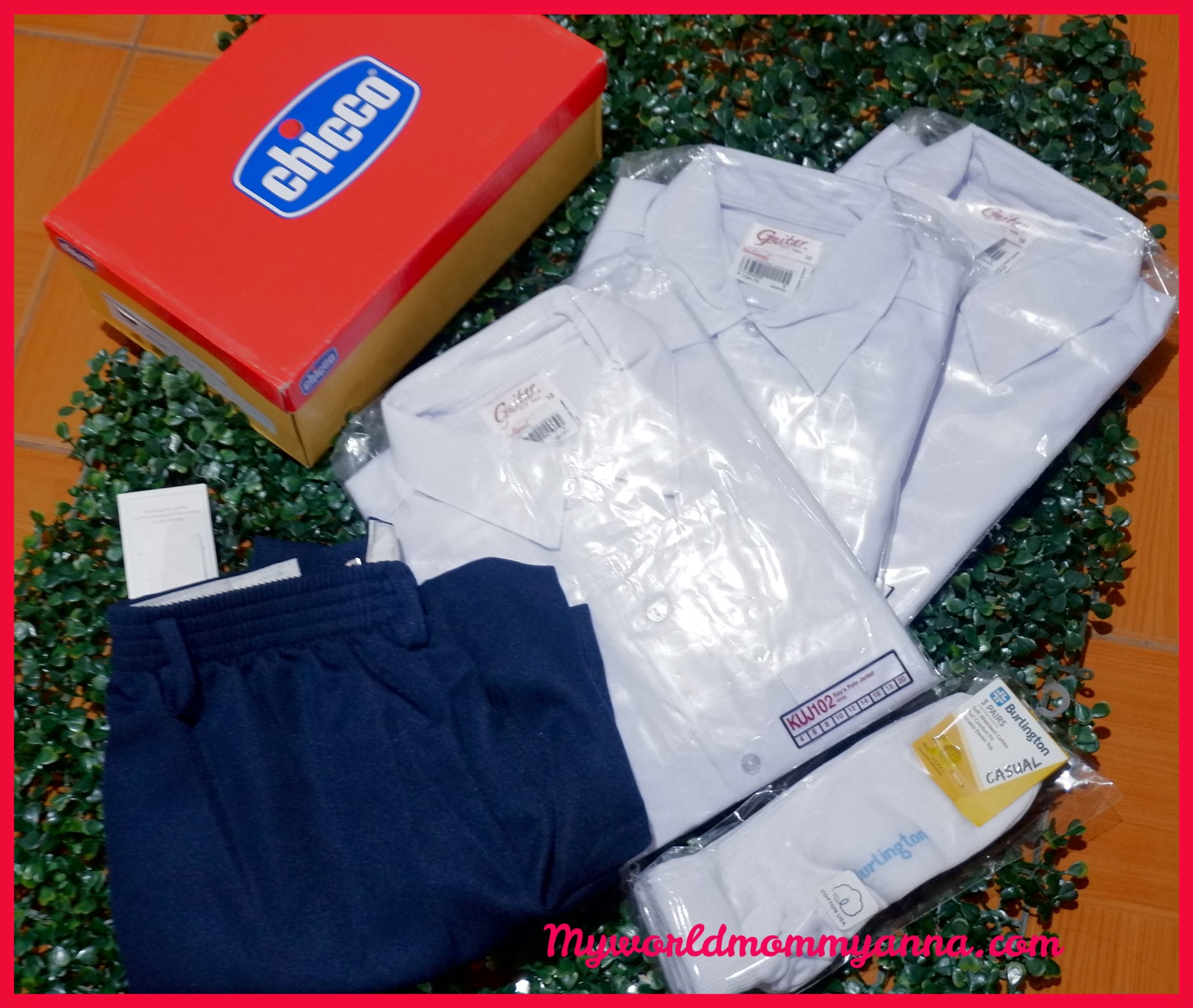 Total expense school supplies, uniform, shoes etc is Php 3800+++
My total expense for the upcoming school year is around Php 27,000.00+++ that is for upon enrolment only
As a parent we want to give them the best. Send them in a good school and provide all their needs that is the reason why we are working for their future.