For the past months I am emotionally, physically and financially drained. But with the help of my family and prayers I am able to overcome it. I need to feel better soon to perform all my duties. I always believe that God provides everything and nothing to worry about. But I have to admit there are times that I am having a doubts
PHYSICALLY and EMOTIONALLY DRAINED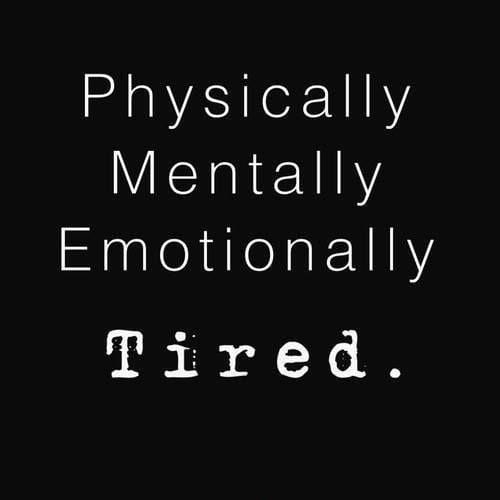 After our holy week vacation, its Ate Gloria turn naman. She spent three weeks at Siargao, her hometown. It means that we are left by ourselves to do all the house chores. We are raised naman how to do simple chores at home, but since we are all working we are having a hard time to adjust our time.
From the time that I woke up, I need to cook breakfast then wash the dishes and clean our room. After this I need to prepare naman for our lunch then wash the dishes and clean our kitchen and living room. For the spare time papaliguan ko na si Little Kulit, teach him for his work sheets sometimes I need to work. Then around 530pm need to start na for dinner until 10pm na ang chores. This is my schedule every weekend without Ate Gloria. During weekdays naman after work nag start ang cooking and cleaning, kaya minsan we take out food na lang or dine out
During this three weeks I came to the point that na feeling ko I am not that good as a home maker. Hindi ko kaya pagsabaysabayin lahat. I admire all stay at home mom na they can do everything well and on time. At the same time I am so tired, my sleeping time is not the same as before, I am having a leg cramps.
I am so disappointed and frustrated on what is going on with my life. But my husband is with me during my frustrations and assuring me that everything will be okay. I have a supportive sister and parents that willingly to divide all the house hold chores. We may not have family time during weekends but deep inside we know that we can count to one another
FINANCIALLY DRAINED
Our car is due for timing belt replacement, I already bought the materials as early as February but the mechanic is not available until on the third week of April. The maintenance must be two days only unfortunately it took more than three weeks. And of course the supposed to be Php 5000.00 budget went up as high as unexpected. We do not foresee this incident but we cannot do anything we need to buy some parts and shell out money out of the budget. Nasabayan pa ng enrollment and of course our daily expenses and bills 🙁

again I feel disappointed and frustrated
But God is kind enough during this days, hubby needs to extend his working hours and even on weekends. It means he will earn extra because of his overtime. We need to sacrifice a little bit of our family time to be able to sustain our financial needs. My boss is kind enough to help me financially to ease my burden in commuting. Opportunities for my blog during this season is overflowing it helps us to sustain grocery expenses. I believe that God use this people as an instrument to help us.
At the end of May we are able to pay on our car repair and enrolled our son in his new school. We are also able to buy all his school requirements. I also provide decent meals for my family and spoiled them with pasalubongs.
And if you TRUST wholeheartedly HE will definitely give you more. Before May ends we finally got a replacement for our 18 year old adventure 🙂
We thanked God in every blessings that we received and as much as possible we give it everything back to HIM
Have a blessed day 🙂