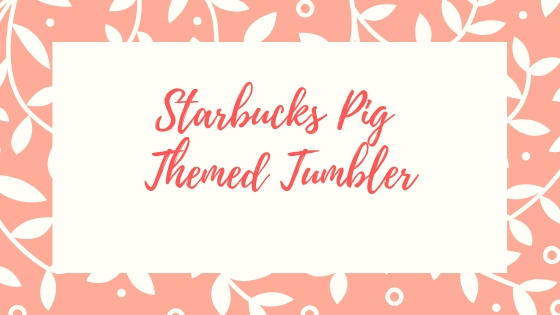 Water is life 🙂 this is the excuse that I make to convince myself to buy this cute pig themed tumbler from Starbucks. When I saw this picture from my news feed I immediately fell in love, but I am hesitant to buy it because it cost Php 1,395.00. If you are mom like me you know why 🙂 I have to think all the day if I will get this one. Para akong na magnet sa kulay at sa design.
When a good friend told me that he will get this one for me mag iinarte pa ba ako. So what is special about this tumbler basically I love the color and the design yun lang talaga,.I never imagined that "Year of the Pig" will bring me back to my high school days when I am so fond collecting the "oink oink" stuffs. I will save my allowance just to buy something from the kiosk in Glorietta.
Starbucks Lunar New Year Collection
Starbucks released this new collection of tumblers and mugs with adorable pig illustrations and flower prints. They also have the Year of the Pig Card which you can load up to pay to collect stars.
I got these Stainless Steel Dancing Pig Tumbler. The price is worth it naman same as the branded one in the market. I used to put ice in the morning and it will last long till 3pm. If for cold water lang and no ice it will last till 10 hours. This is perfect for a person who is always on the go because its light weight kahit may laman.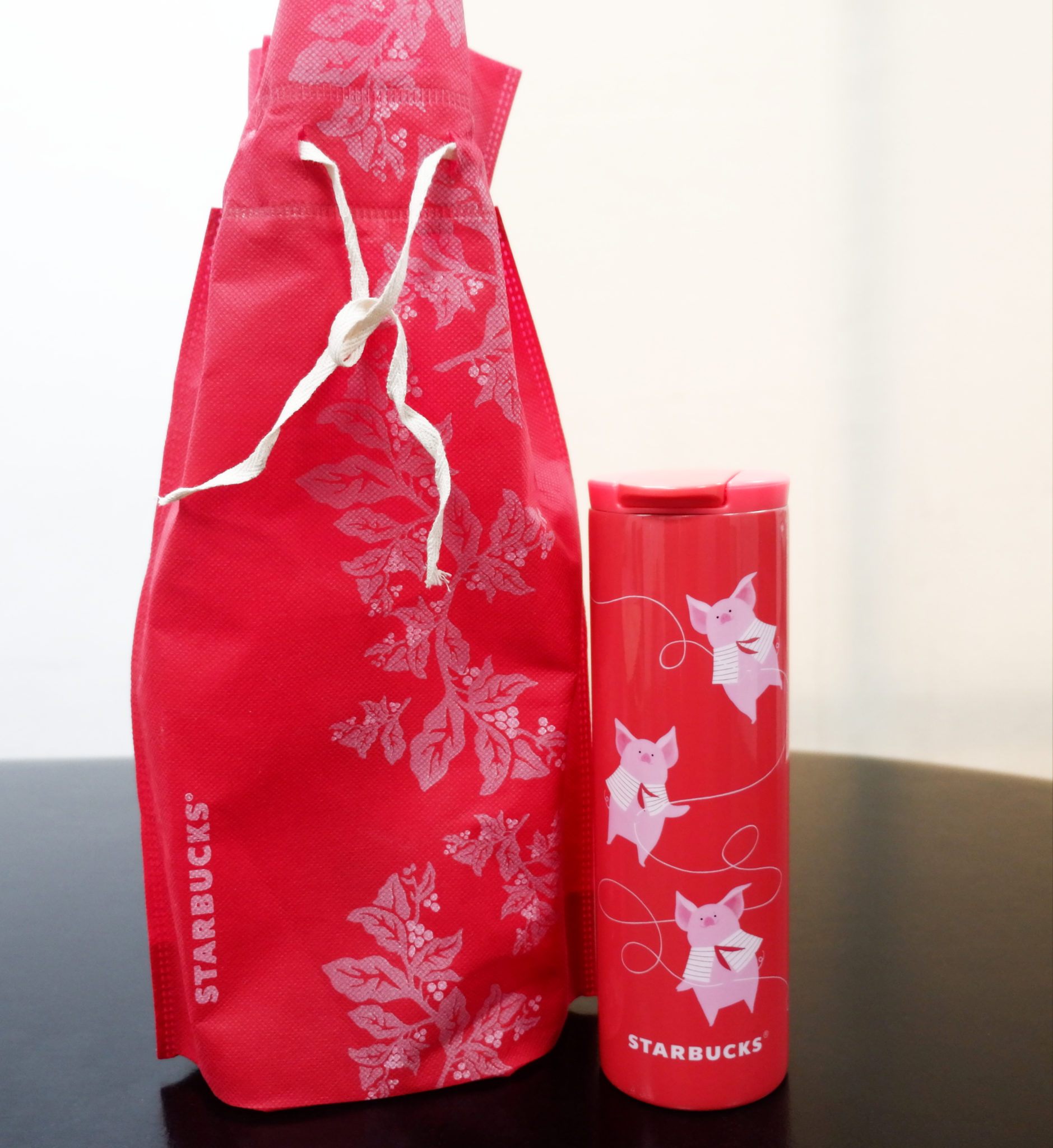 It comes with this cute pouch when you purchased it. It's been a month since I am using this starbucks tumbler as of the moment the coldness is still the same and if kahit nahulog ko na wala pang dent. Hope it will last for me for a year or two.