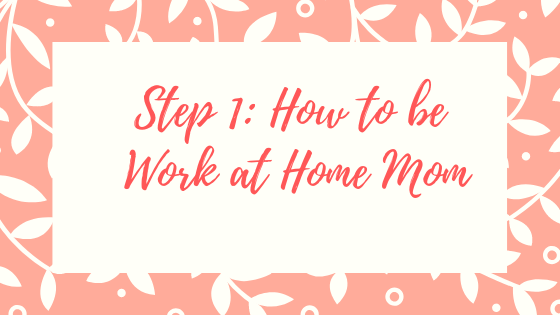 I've been in the corporate world for 19 years already, I started working year 2000 a month after I graduated from college. I enjoyed every moment of it from my take home pay, meet new friends, new learning and a lot more. Now that I am already a mom of an eight year old kid and trying to have another one, I am thinking to be a work at home mom. This will be a big decision and transition in my life.
Is it Easy how do I prepare?
STEP 1
Now that I have in this mind, I need to be ready and equipped. To be honest I don't know how to start nor where to begin. This transition is not easy especially for a person likes me who is not that techie or does not have that enough knowledge in the online world. I need to take some steps to move forward. I have to take a risk ?
My first step is that I enrolled in an online course where I can learn to be a freelancer. At first I got a little bit nervous if this course will work for me. I am so glad that my coach is easy to talk with and accommodating with my endless question. It helps me a lot and motivated to finish what I have started. I am still not done and I still have a lot of things to learn and to do but I am glad to share that I already accomplished something.
For a mom like me or who is the corporate world for a long time, I suggest that you need to research or read what is like to be a work at home. And if you are decided and time permits you can take an online course like what I did.
I still need to a learn more before I can really start, but what important is I made a step.
You can click here to get to know more about Freelancing