For the third year in a row, the Philippines will be in the global maker map again as The Mind Museum hosts this year's Manila Mini Maker Faire (MMMF) on June 22-23, 2019 at The Mind Museum. The entrance to this event is free to the public.
A Maker Faire is "a gathering of fascinating, curious people who enjoy learning and who love sharing what they can do. It's a venue for makers to show examples of their work and interact with others about it. DIY (Do-It-Yourself) is often invisible in our communities, taking place in shops, garages and on kitchen tables. Maker Faire makes visible these projects and ideas that we don't encounter every day." 
Making & Tinkering Sustainably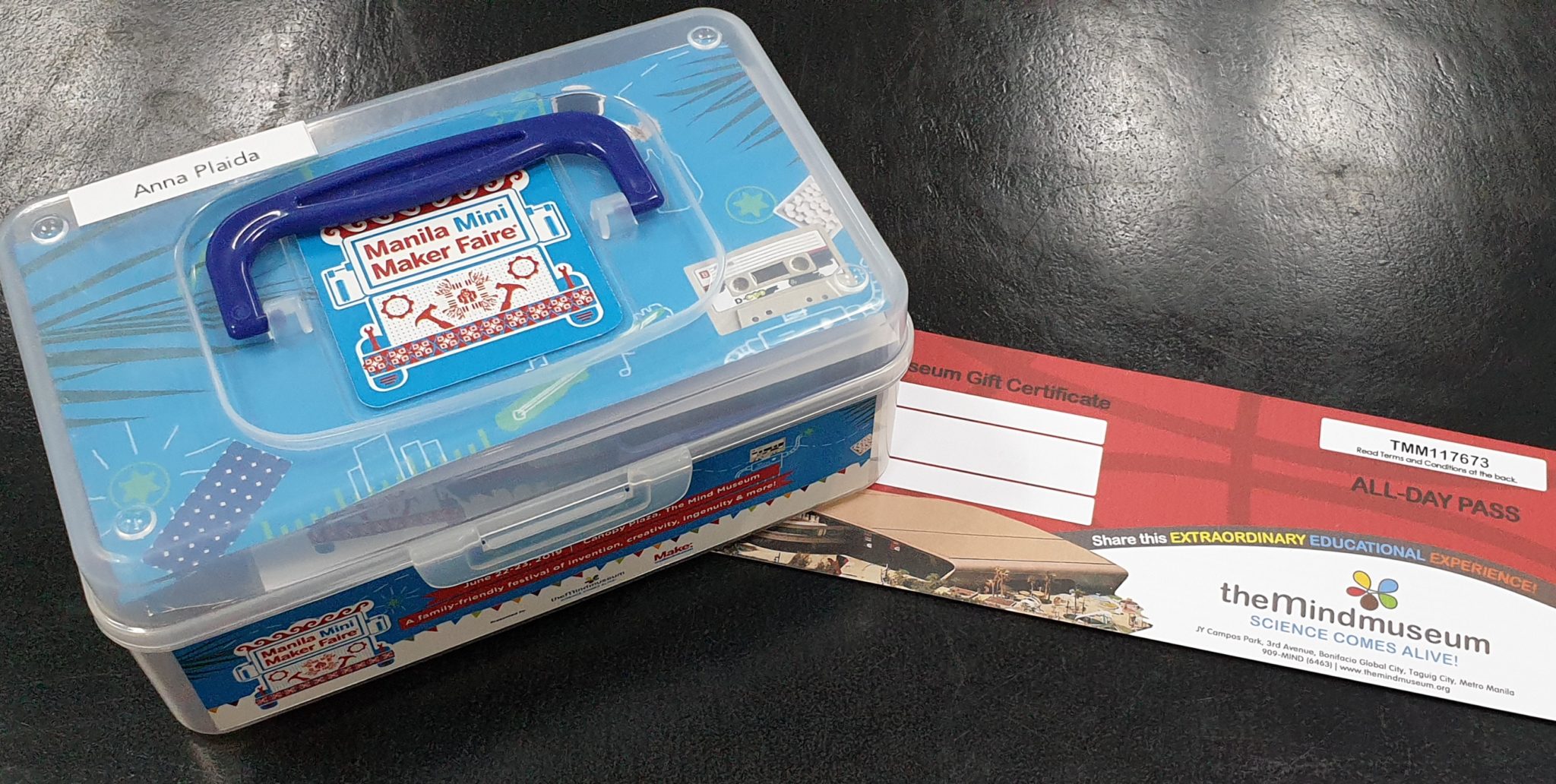 The Manila Mini Maker Faire 2019 will have over 150 Makers from all over the Philippines, including Visayas and Mindanao, as well as from around Asia. This year, projects will highlight environmentally sustainable projects but will also include so much more. Some of these include solar-powered waste collectors, motorcycles retrofitted with electric engines, and products fashioned out of ocean plastic!
Attendees can also participate in hands-on maker activities and sign up for a variety of free and ticketed workshops. Bokashi mudball making, robotics, paper engineering, 3D design, eco art organic painting, and more will be available for everyone interested to learn new things.
This year's MMMF also aims to establish a stronger maker community through networking and collaboration with makers from different parts of the country. There will be a Maker's Networking Night to give an extraordinary chance for participants to interact with their fellow makers.
Inclusive Creations
The Manila Mini Maker Faire and the Maker are the perfect melting pot of science, engineering, art, performance, entrepreneurship, and craft. These fields aren't limited to the experts and specialists, but to children and indigenous people as well! A large number of our makers are students, mothers, indigenous communities, and all sorts of people of different backgrounds and walks of life. Basing innovation around local communities ensures real-world problems are solved and addressed.
The Manila Mini Maker Faire is co-presented by 3M Philippines, and supported by Norde International Distributors, Eastern Telecommunications Philippines, Inc., FLUOR Philippines, Karatula Marketing and PCBWay.  For more info, visit: http://manila.makerfaire.com/
Official Social Media Pages:
Facebook: https://www.facebook.com/makerfairemanila/
Instagram: @makerfairemanila
Twitter: @makerfaireMNL