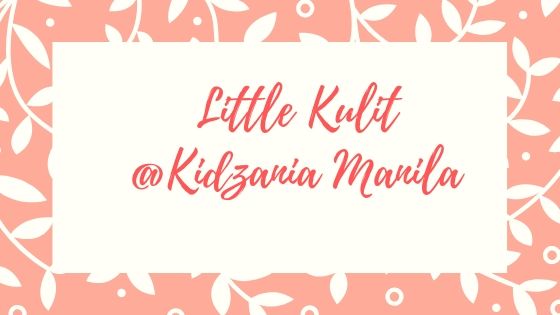 As much as possible every year I want to bring my son here at Kidzania Manila. I want him to learn the value of work and money; at the same time, he enjoys what he is doing.
I got our tickets during the travel expo fair which is Php 1000.00 good for one adult and one kid. We arrived around 9 am in time for the opening, para makadami. His aim is to get a drivers license from the driving school.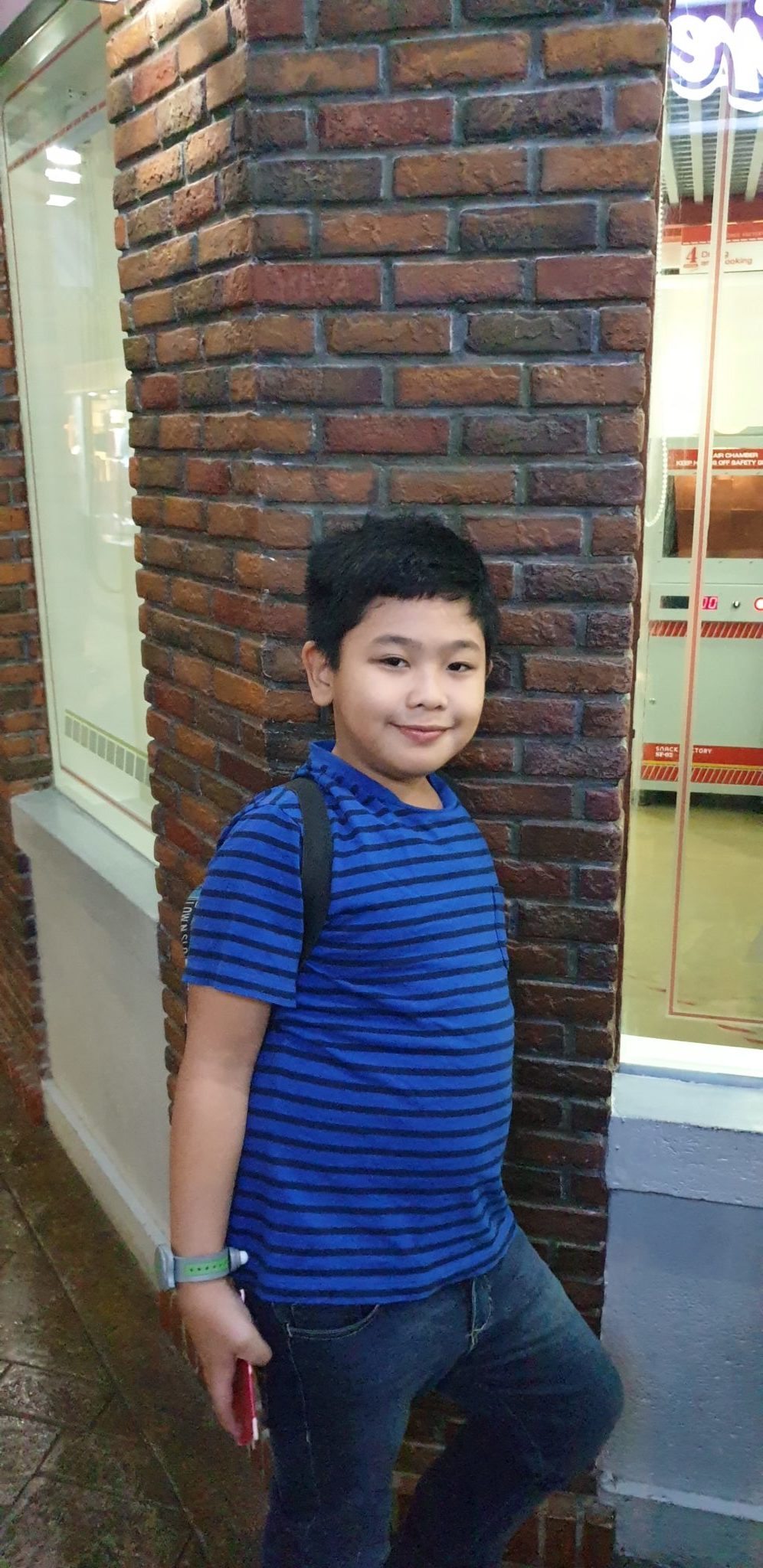 The last time we went here is two years ago; there are some changes upon check-in they will ask if you have a BPI atm card. For us, we've been here for four times wala pa din kami card so they asked us to get one because kids will use the ATM to add or deduct the kidzos every activity.
KIDS ACTIVITIES
Our first stop is his for his driver license; you need to be seven years old before you can get one.
After his first activity; I asked him to eat first para we can go straight to all his chosen activities. But he insisted that do burger at McDonald's first. He always goes to this place whenever we are here because this will be his pasalubong for his lolo or lola.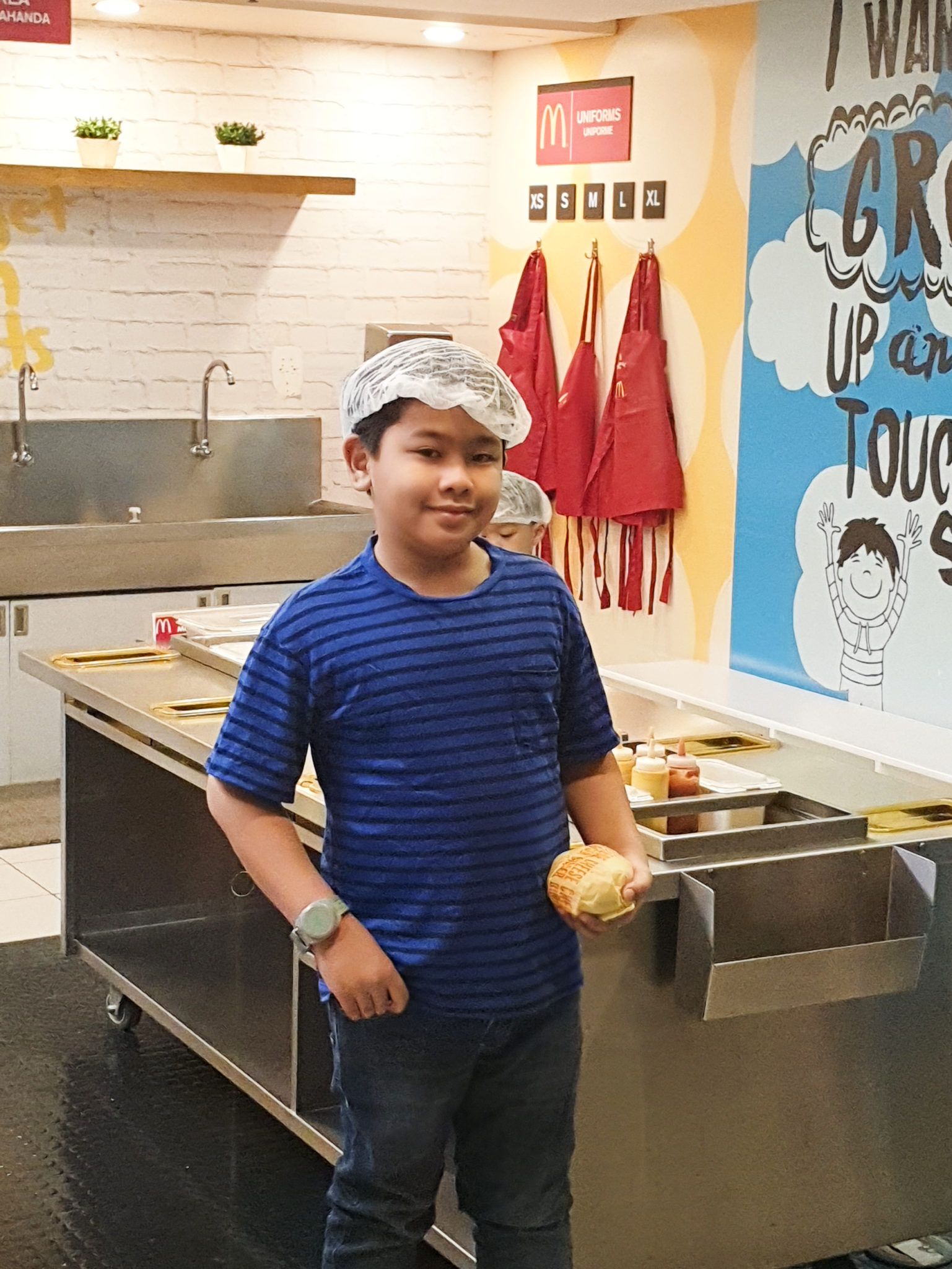 We both agreed that he needs to do the activities na hindi pa niya nagagawa. Actually ang balak niya naman talaga puntahan mga food area para libre daw food. Mautak anak ko diba, hindi naman halata na mahilig siya kumain.
He already made a list before we go here para we can save time. Each activity is good for 30 minutes and mostly 8 participants.
He tried to be Treats Inventor at Oishi hub; he is so excited to check the website because we can see the design that they made.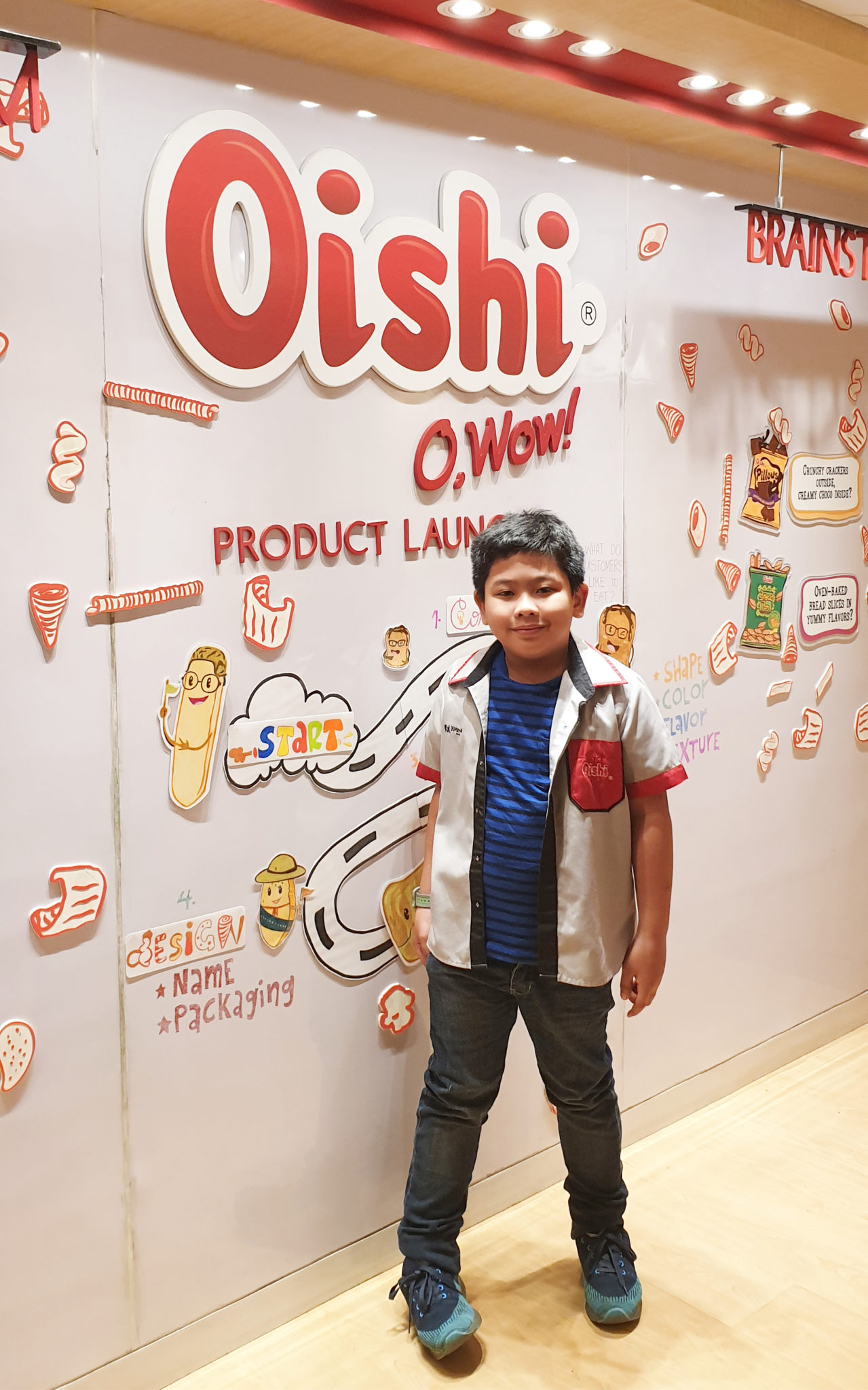 We just had our early lunch; he decided to work at Magnolia for his dessert.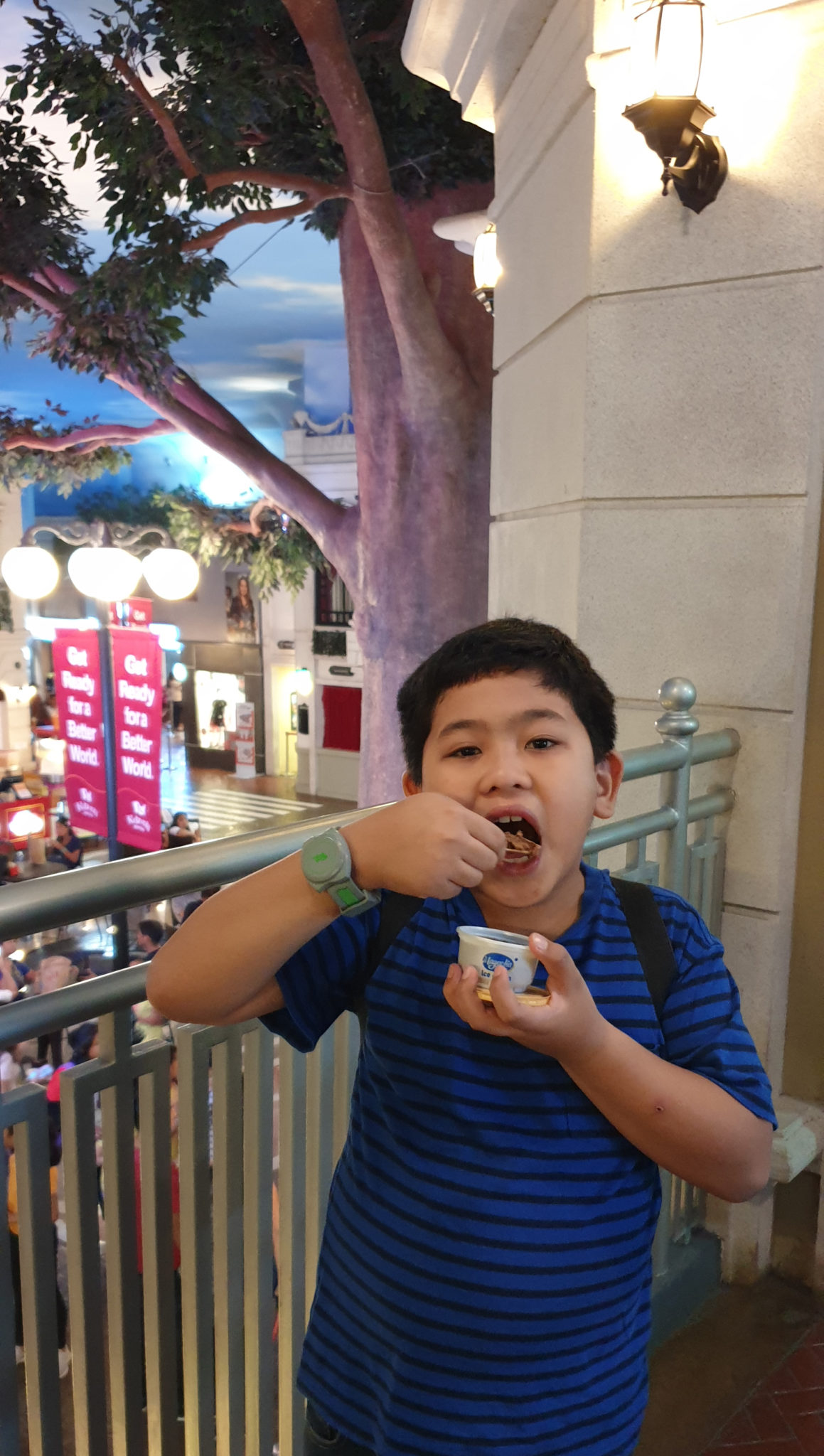 Hindi pa ata siya masyado busog; he decided to make a cookie by Cream-O. I was able to join him for this activity because companions are allowed. He had a great time creating chocolatey cookies to take home and enjoy.
Afterward, he asked me if he can be PILOT at Aviation Academy  again 🙂
I told him that I will wait for him at the parent's lounge to charge my phone and to relax for a while. Magkatabi lang naman ang area. He had a great time here he said he is the co-pilot.
Before his 1:25 schedule for Milo basketball; he tried to be a snack engineer at Jack and Jill. His hidden agenda here is to get the snacks and give it to his dad. Mautak na bata may pasalubong sa lahat.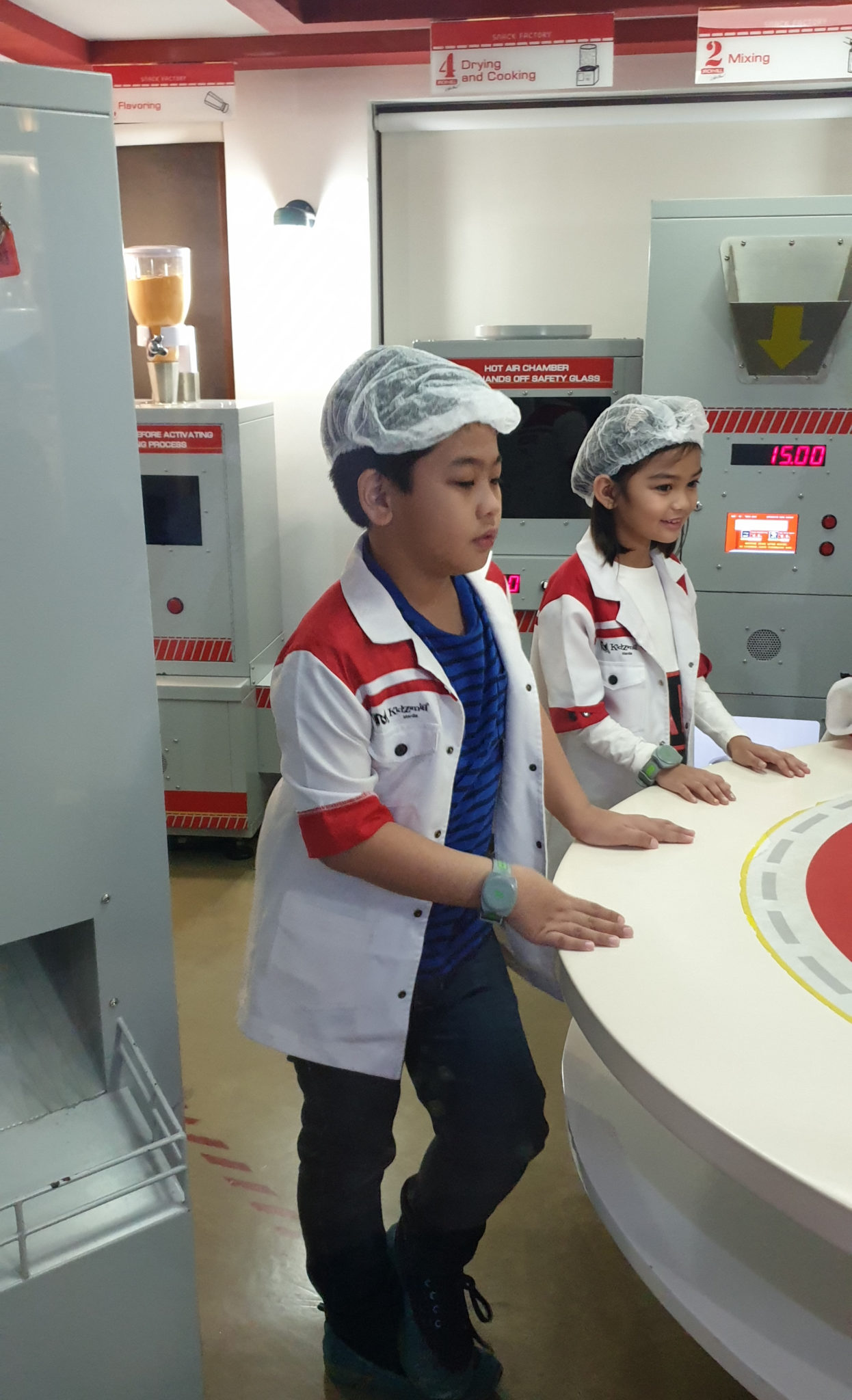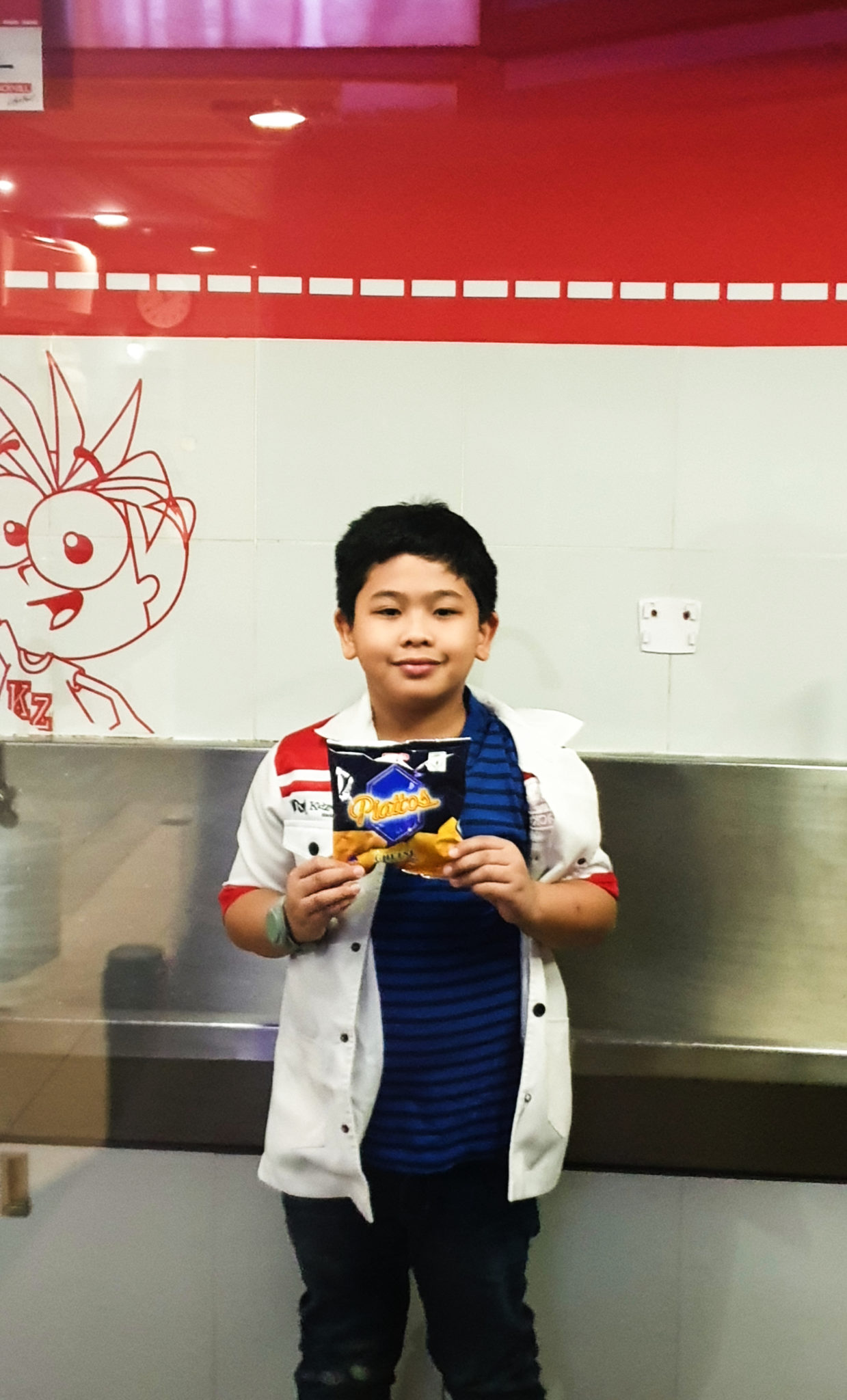 We are a little bit early at Milo I told him to deposit him to get his ATM card and deposit his money at BPI.
It's time for his MILO he joined the basketball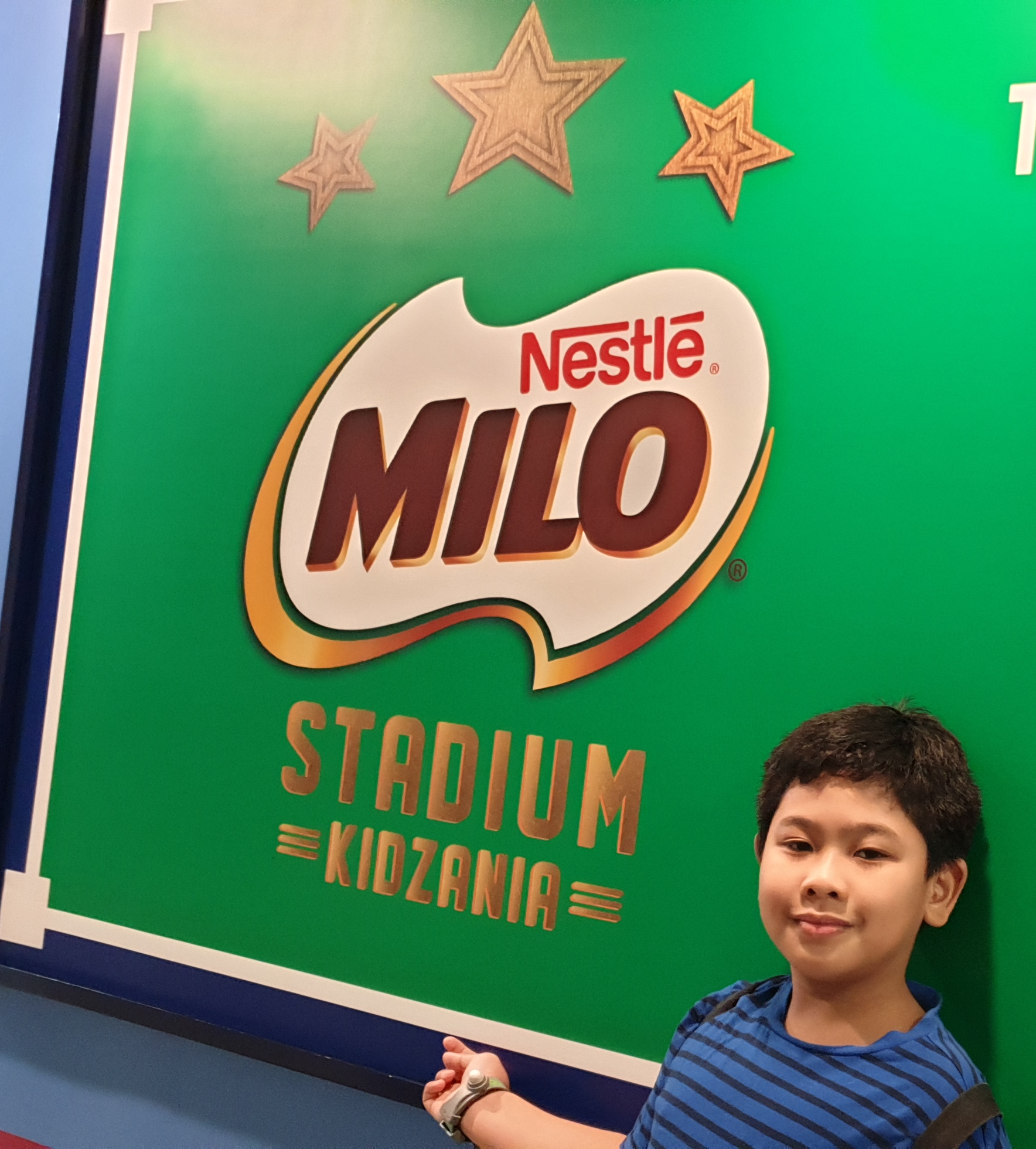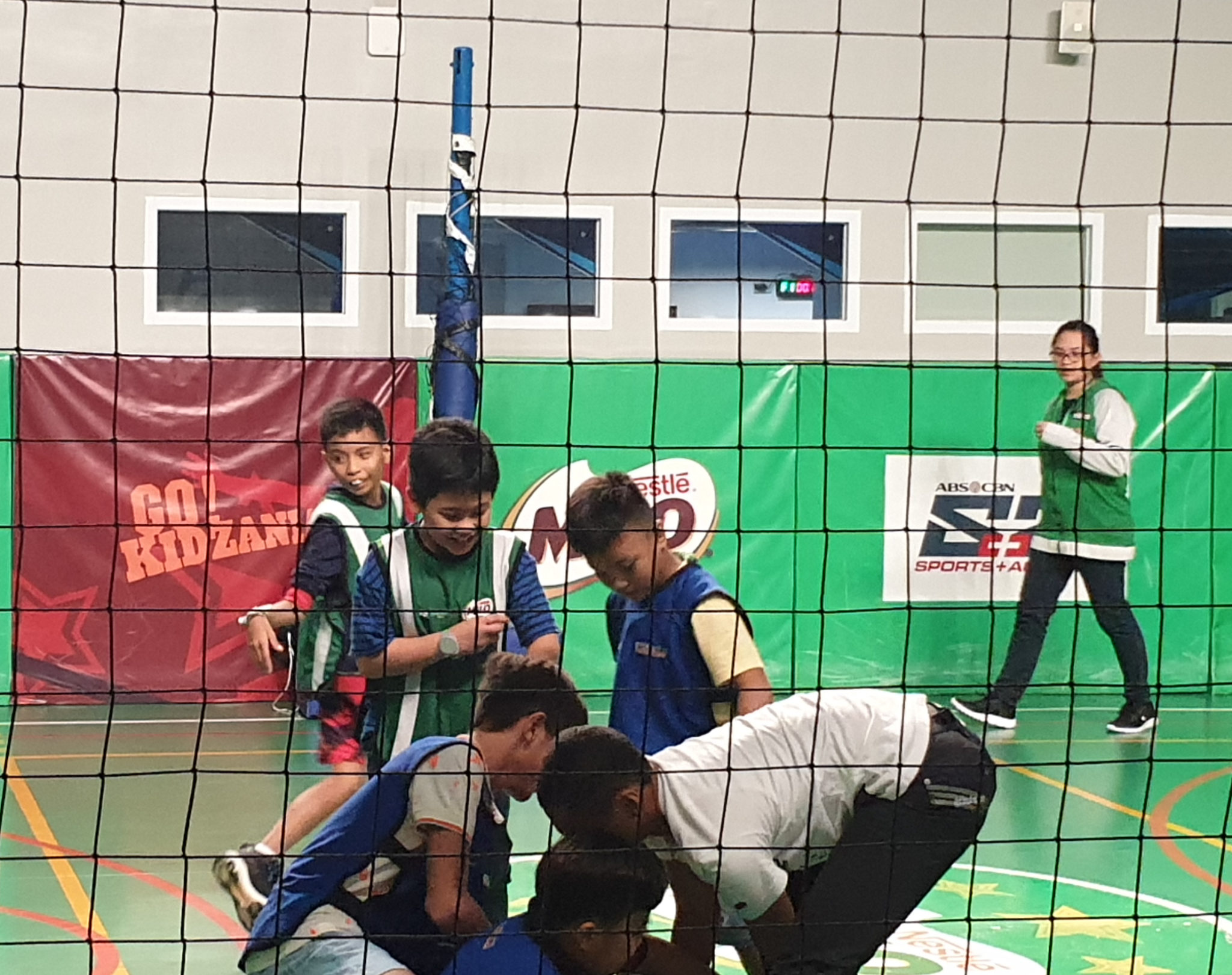 Mukhang nagutom uli anak ko that is why his last two activities are Food Technologist at Purefoods and cooking student at Mayonaise.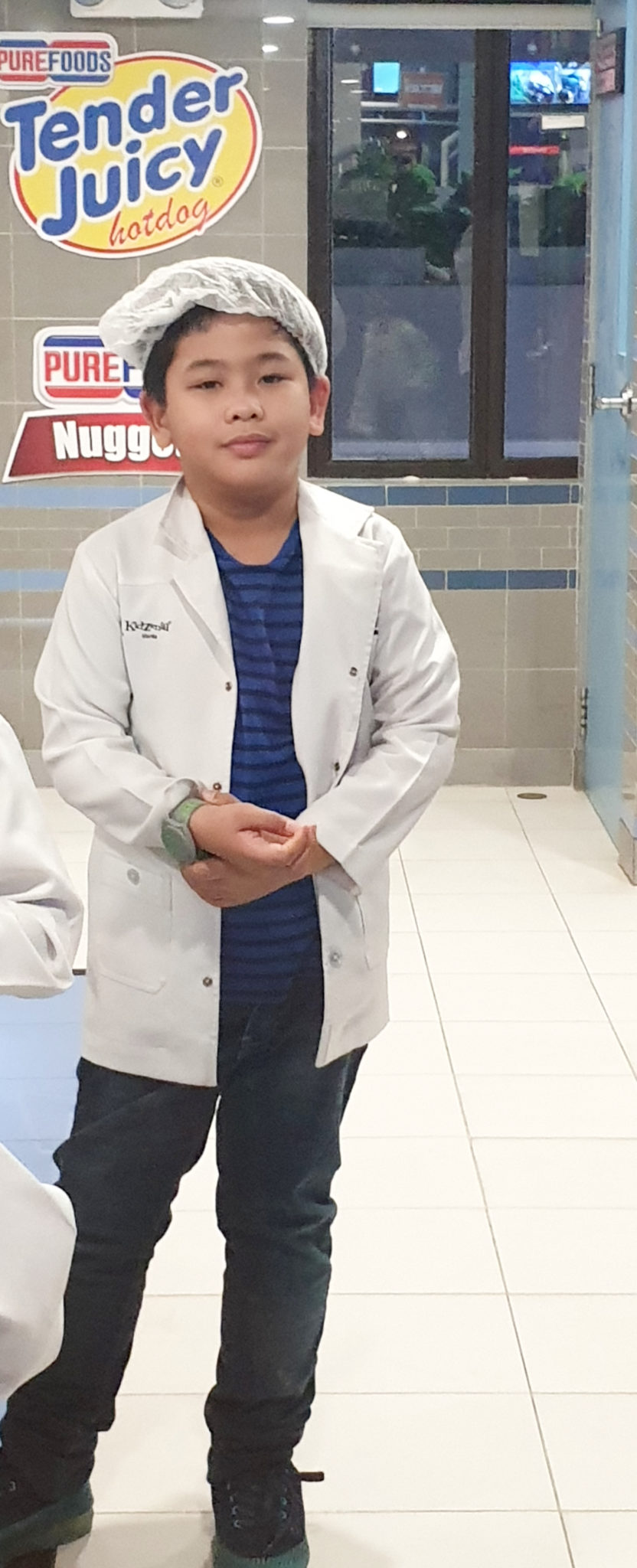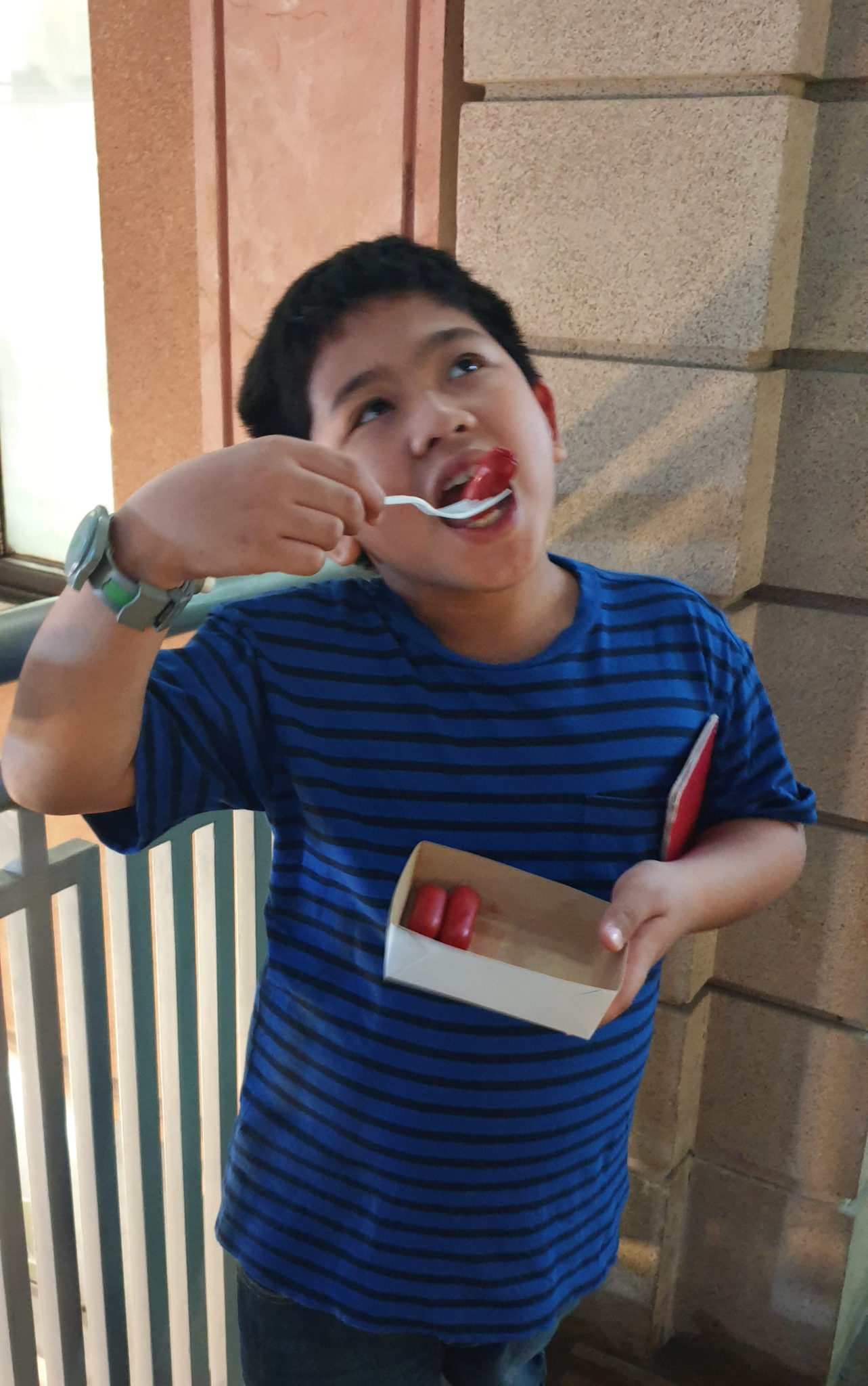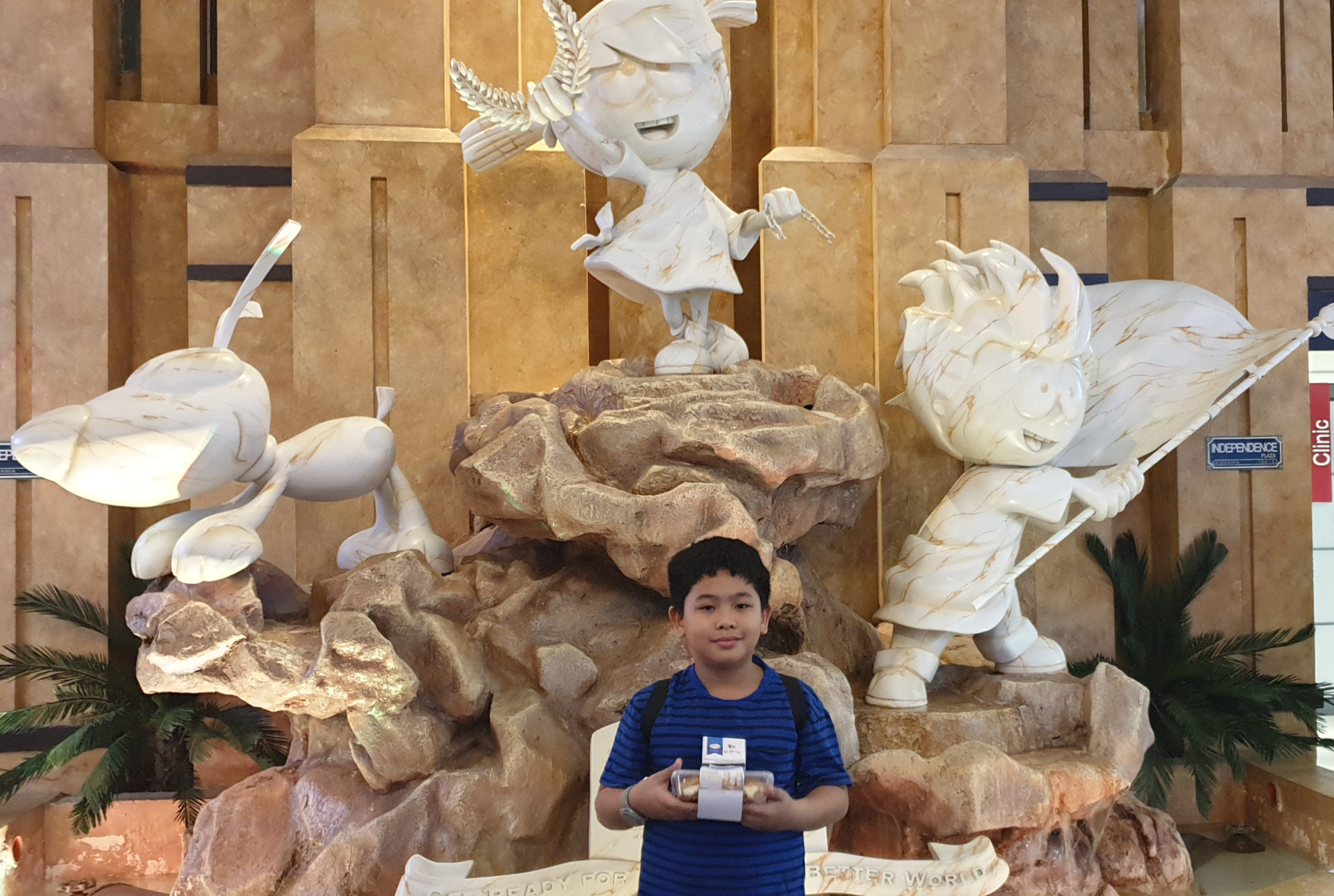 We decided to leave by 3:30 pm to avoid the crowd and traffic going home.
Overall he had 11 activities for this day 🙂 sulit na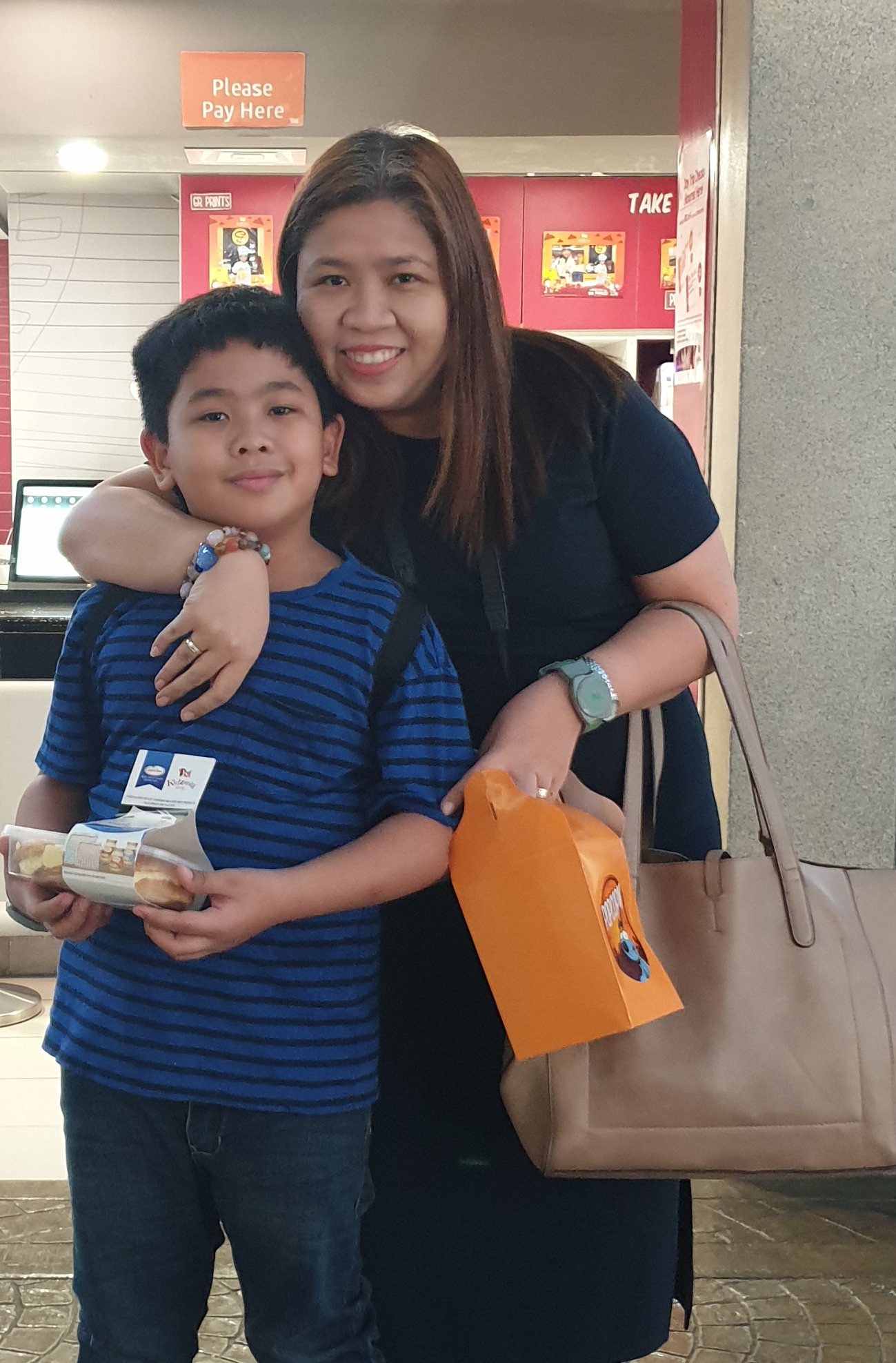 I asked him if we still go back again for other activities and he happily said yes 🙂
KIdzania Manila Rates
You can check promo time to time https://manila.kidzania.com/en-ph/pages/kz-promos
Weekdays                                                                                               Weekend
Kids         Php 900.00                                                                            Php 1, 100.00
Toddlers   Php 500.00                                                                           Php 600.00
Adult         Php 630.00                                                                          Php 770.00
Parking Fee
First 3 hours Php 50.00
Succeeding Hours Php 50.00 per hour
Operating Hours
Monday          Close
Tuesday-Friday    9am – 4pm
Saturday-Sunday   10am-5pm
Webiste:  https://manila.kidzania.com/en-ph/