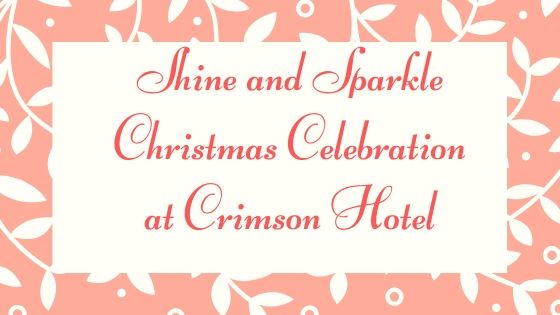 Holiday season is now in the air, Crimson Hotel Filinvest City added sparkle to the season during the kick-off of its holiday festivities at the Christmas Tree Lighting ceremony last November 7, 2019.
Hotel's Annual Tradition
The hotel's annual tradition was graced by corporate partners, local community, media and representatives from the partner organizations for Crimson Hotel's CSR program. The tree lighting was led by General Manager Gerhard Doll and joined by Chroma Hospitality executives such as James Montenegro, Ria Jareno, Carmela Bocanegra, Sunish Sadasivan, Jeng Ricalde, and Ann Marie Imperial, Filinvest Hotel's Nancy Rivera, and their CSR partners represented by Felix Daydora of Gawad Kalinga and Melissa de Leon of Project Pink Support Group. The audience shimmered with joy as the adorable students of OB Montessori Center Primary and Intermediate Angels' Choir and Acts Manila Ballet performed the season's gleeful and joyous musical ensemble.
A glimmering festive wonderland with opulent Christmas tree festooned by brilliant lights and sparkling ornaments at the hotel's Gallery was revealed during the revelry. Creative installations made out of recycled materials such as plastic, paper, metal, and wood by the upcycling artist Jevie Pagpaguitan also became the highlight of the celebration.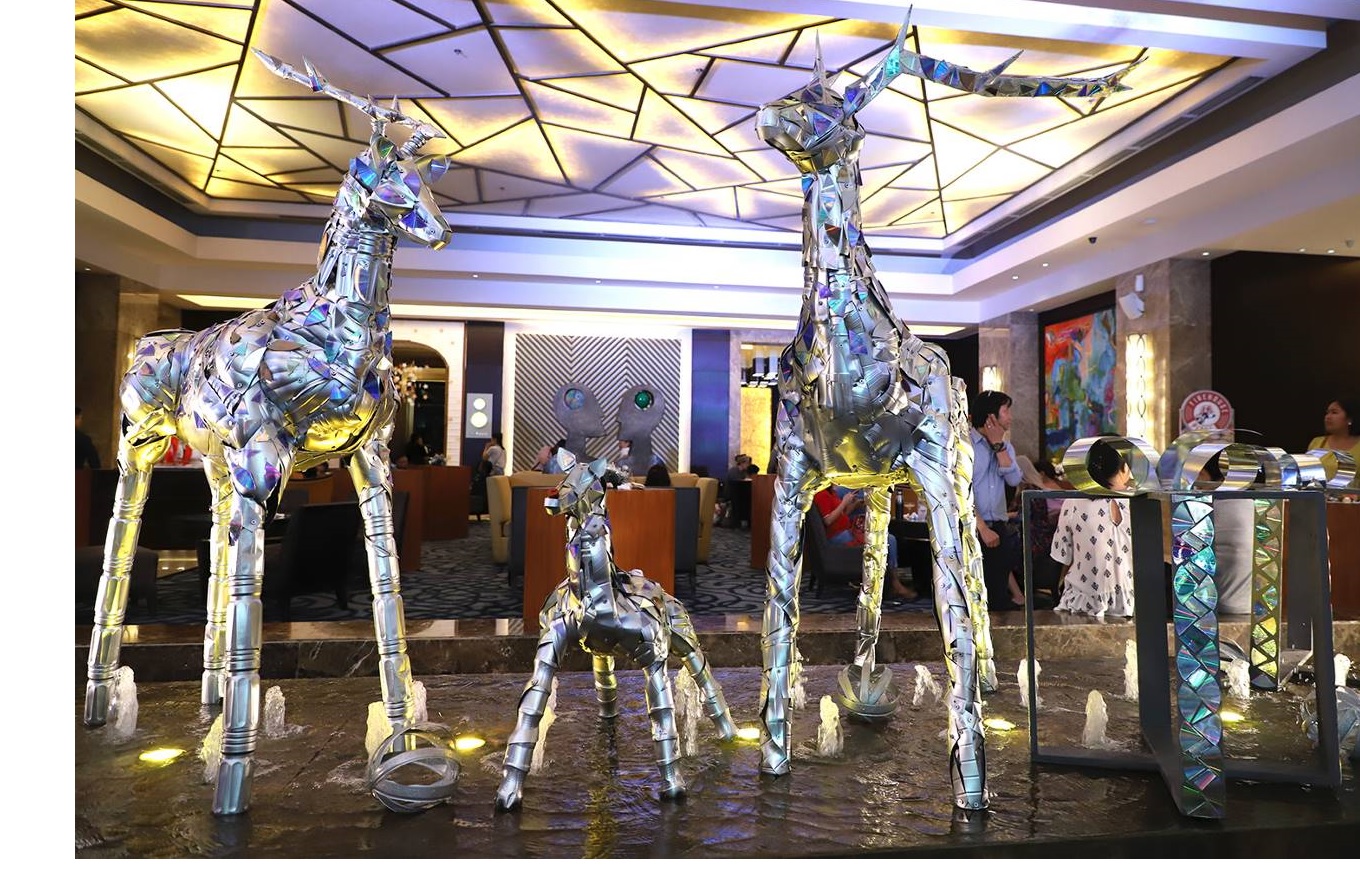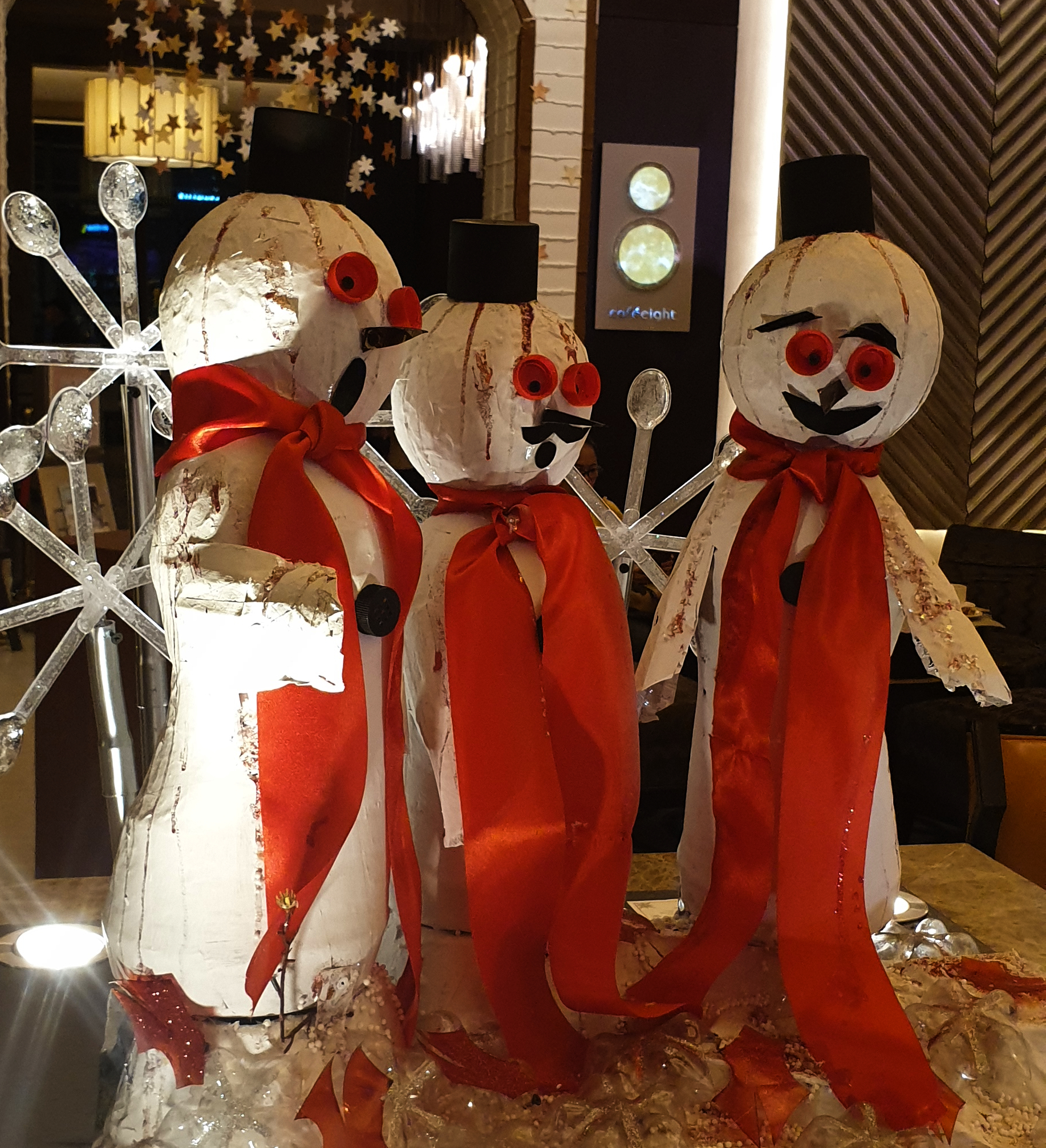 Crimson Action Reaching Everyone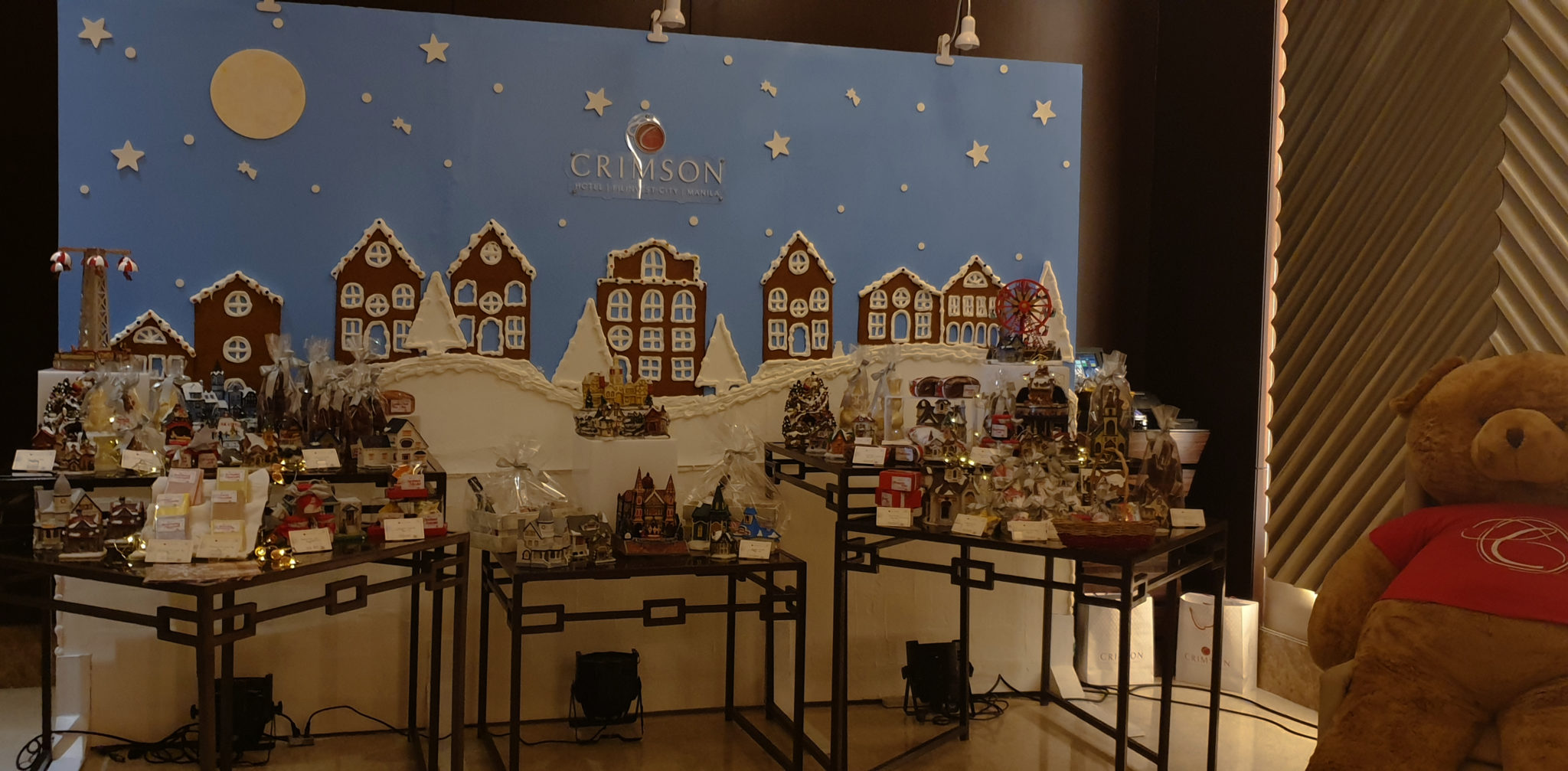 To add more meaning to the season of giving, Crimson Hotel also launched its expanded CSR program for the year 2020. Dubbed as "Crimson Action Reaching Everyone" or CARE, the program aims to direct volunteer efforts and initiatives to support the community in the South Metro. Its partner for community social action is Gawad Kalinga, Stagezero by Project Pink Support Group for healthcare and awareness, while ABS-CBN Bantay Kalikasan and Green Antz for environment and sustainability. A portion of the proceeds from Crimson Hotel's festive promotions will aid in sustaining these causes.
Festive Promotion
For a dazzling festive get together with family and friends, Crimson Hotel prepared special treats, heart-warming flavors, and cheerful experiences to make the guests' holiday staycation shine with joy. The "Home for the Holidaze" staycation packages start at P6,200 net while the Christmas Eve Room Packages start at P10,3888 net. Rates include an overnight stay, breakfast buffet, Santa's Welcome Amenity, Christmas Surprise Room Setup, and Shopping credits for kids at the Christmas Goodies Corner.
Café Eight restaurant offers fabulous food and beverage selections, and bountiful feasts perfect for the occasion. Overindulge with a star-studded selection of menus on Christmas Eve, brunch and dinner. The Lobby Lounge serves a holiday-inspired afternoon tea with sparkling wine, local delicacies such as 'puto bumbong', 'bibingka' and other native Filipino desserts. Share some Christmas cheers with the hotel's Santa goodies and holiday hampers. In December, there will be Christmas carols and kiddie activities to fill up the hotel with more memorable moments.
About Chroma Hospitality, Inc.
Chroma Hospitality, Inc. is a young, forward-thinking company crafting bold, innovative hospitality brands. Owned by Filinvest Hospitality Corporation, Chroma is the management company behind Crimson Hotel Filinvest City, Manila, Crimson Resort and Spa Mactan, Cebu, Crimson Resort and Spa Boracay, Quest Hotel and Conference Center in Cebu City, and Quest Hotel and Conference Center in Clark, Pampanga.
For more information please visit http://chromahospitality.com/.
Social Media Accounts of Crimson Hotel Filinvest City, Manila:
Facebook – https://www.facebook.com/CrimsonFilinvestCity/
Instagram – @crimsonfilinvestcity
Twitter – @Crimson_Alabang