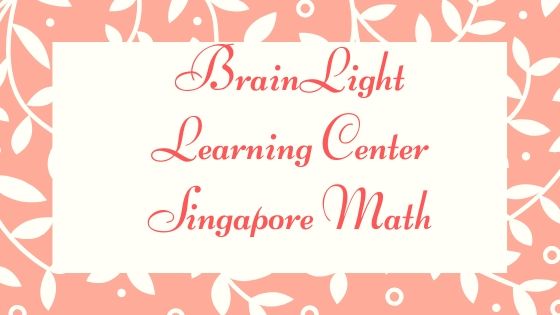 I've heard a lot of good things about Singapore Math, but I was not able to witness what is the difference in other methods. Luckily I was able to attend a parent orientation at the Brain Light Learning Center.
The Singapore Mathematics
Ms. Julie Chandiramani the Director for Program and Training of the center; gladly introduced us to the Singapore math method.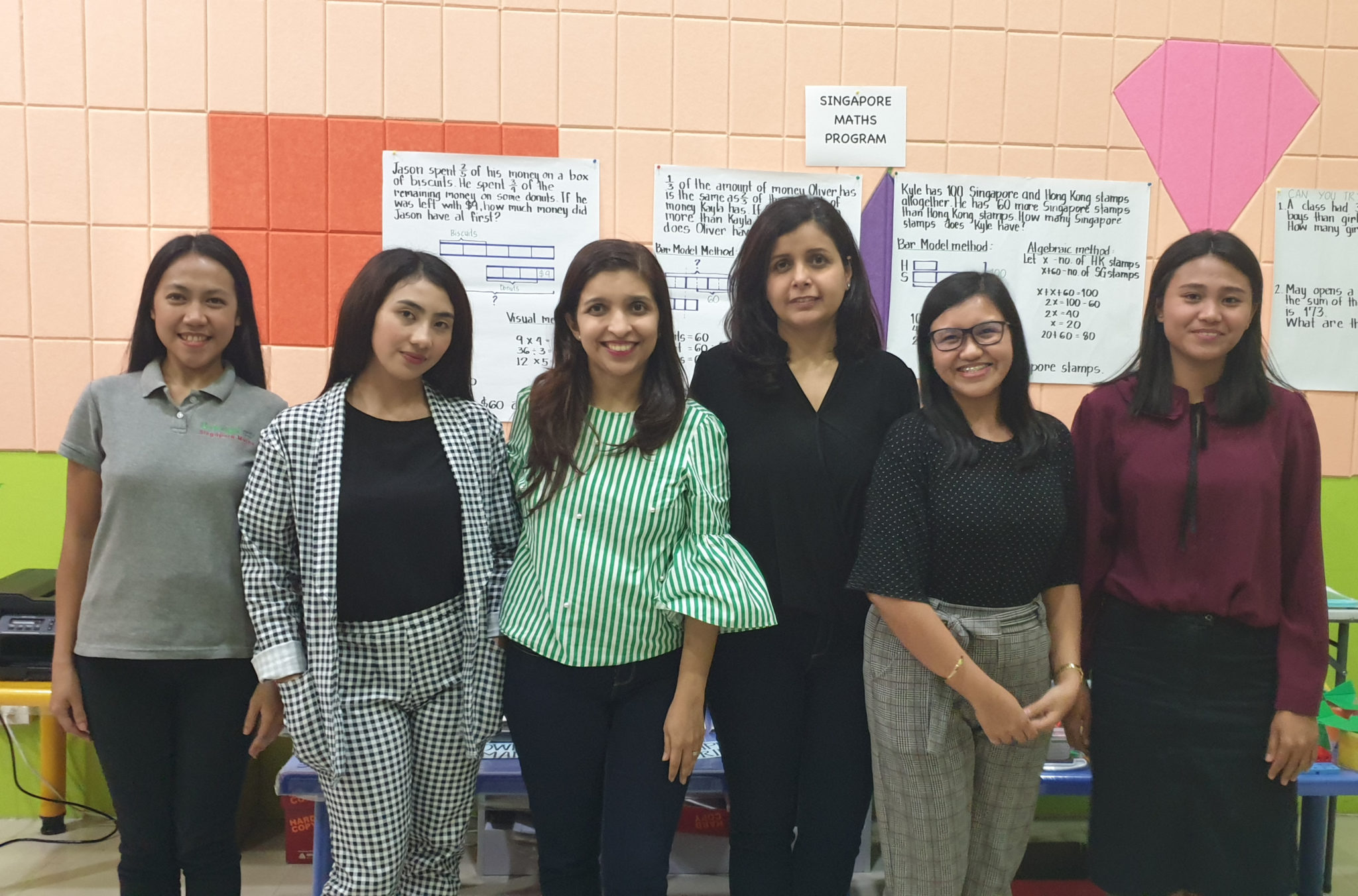 According to her, we must prepare our kids in the 21st century where they will focus more on the following;
  

              Critical Thinking

                Creativity
                Problem Solving
The Singapore Mathematics curriculum states that "An Emphasis on Mathematics Education will Ensure that we have an Increasingly Competitive Workforce to meet the challenge of the 21st Century."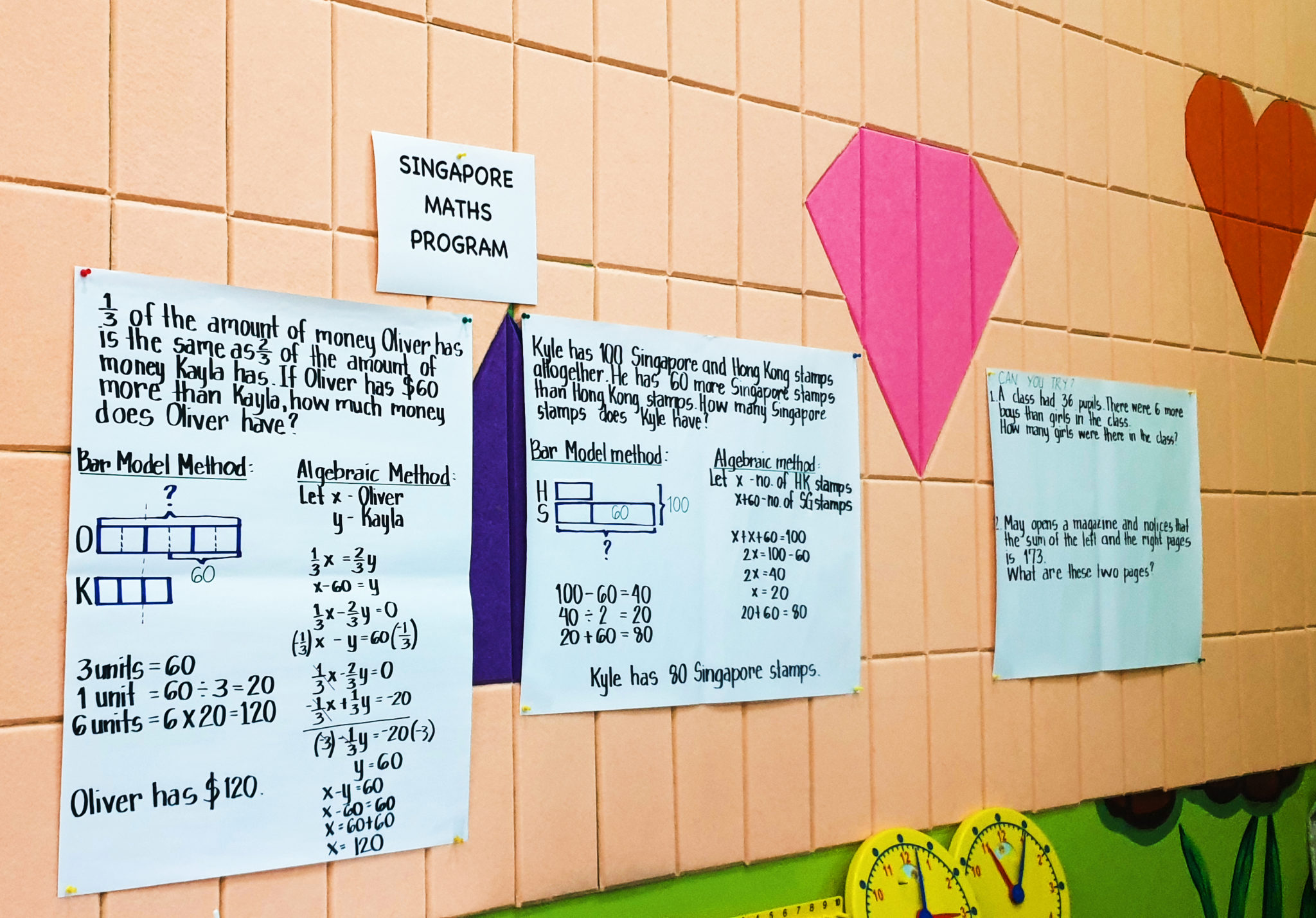 The program is based on the method by Singapore's Ministry of Education,that recognized that mathematics is an excellent vehicle for the development and improvement of a person's intellectual competence in logical, reasoning, analysis and abstract thought.
What Makes BrainLight Different?
Other centers focus on equipping the child with a strong foundation in Mathematics Operations which involves addition, subtraction, etc on various forms of mathematical numerals.
While in the Singapore Primary Mathematics shifted its focus from Mathematical Operations to Application and Analysis in the form of Heuristic Problem Solving.
BrainLight Learning Center Emphasis on;
                Problem Solving- focus on developing problem-solving skills as the heart of the program.
                Focus on Thinking
                Focus on Conceptual Understanding
                Concrete Pictorial Abstract Approach- using concrete and pictorial representations help students acquire abstract ideas.
                Spiral Approach
                Variation not Repetition
For me, this is good, because the child can find Math interesting and not boring. They will learn Mathematics through play using some educational materials.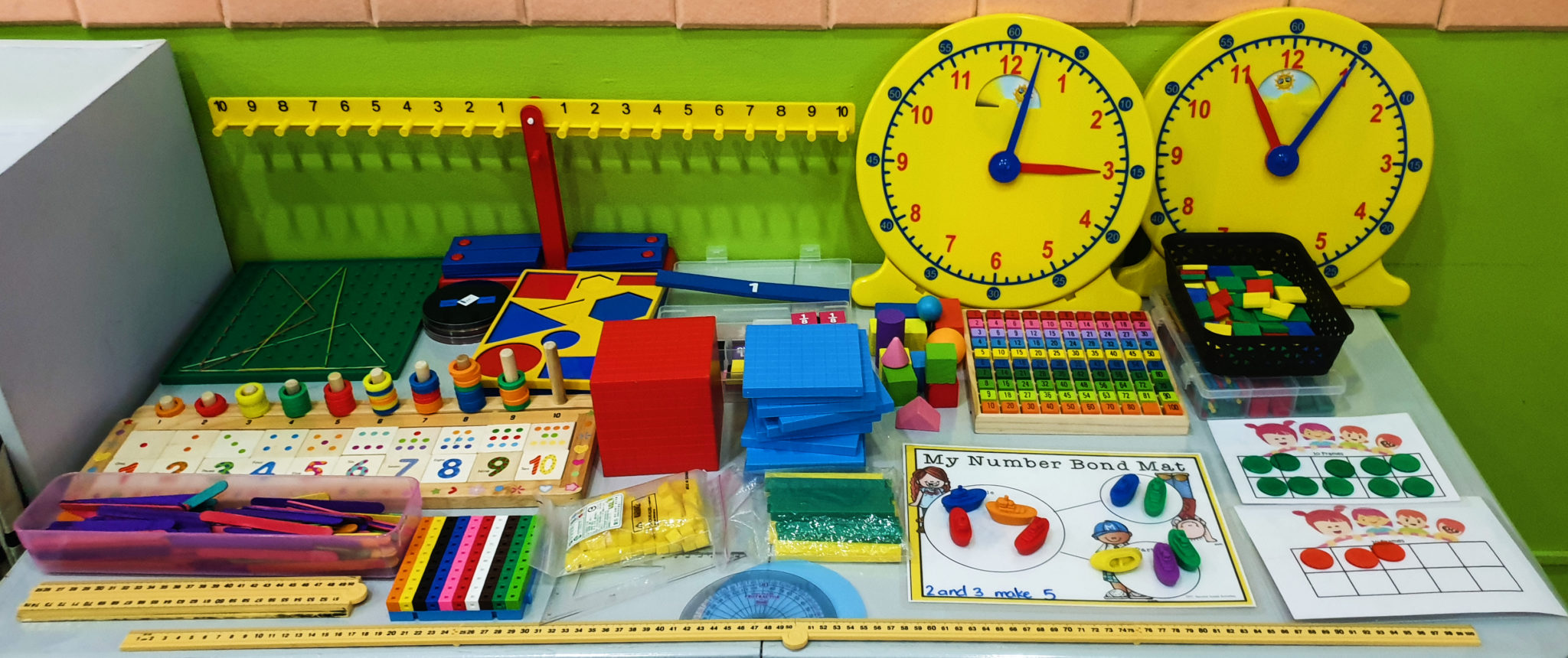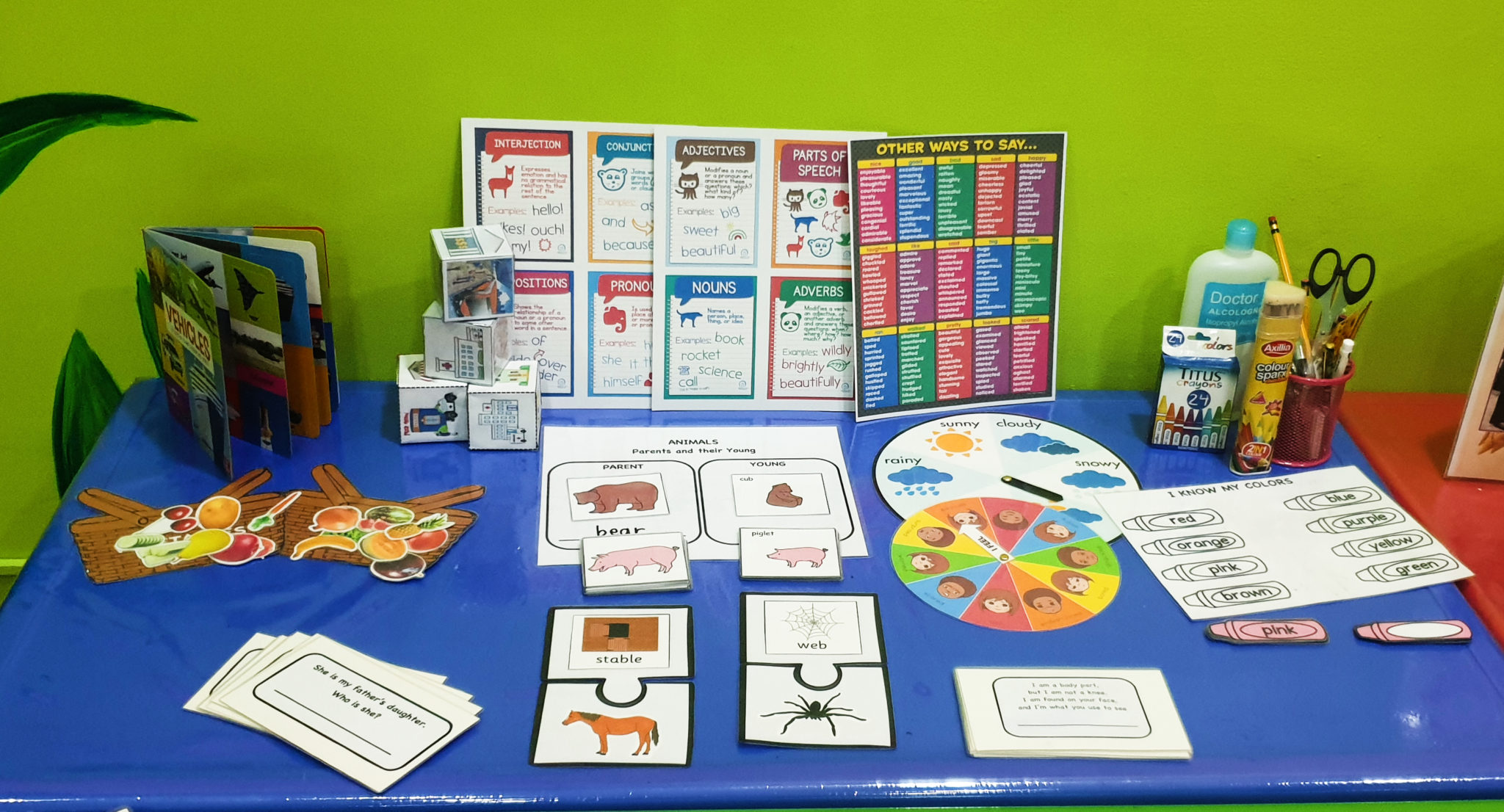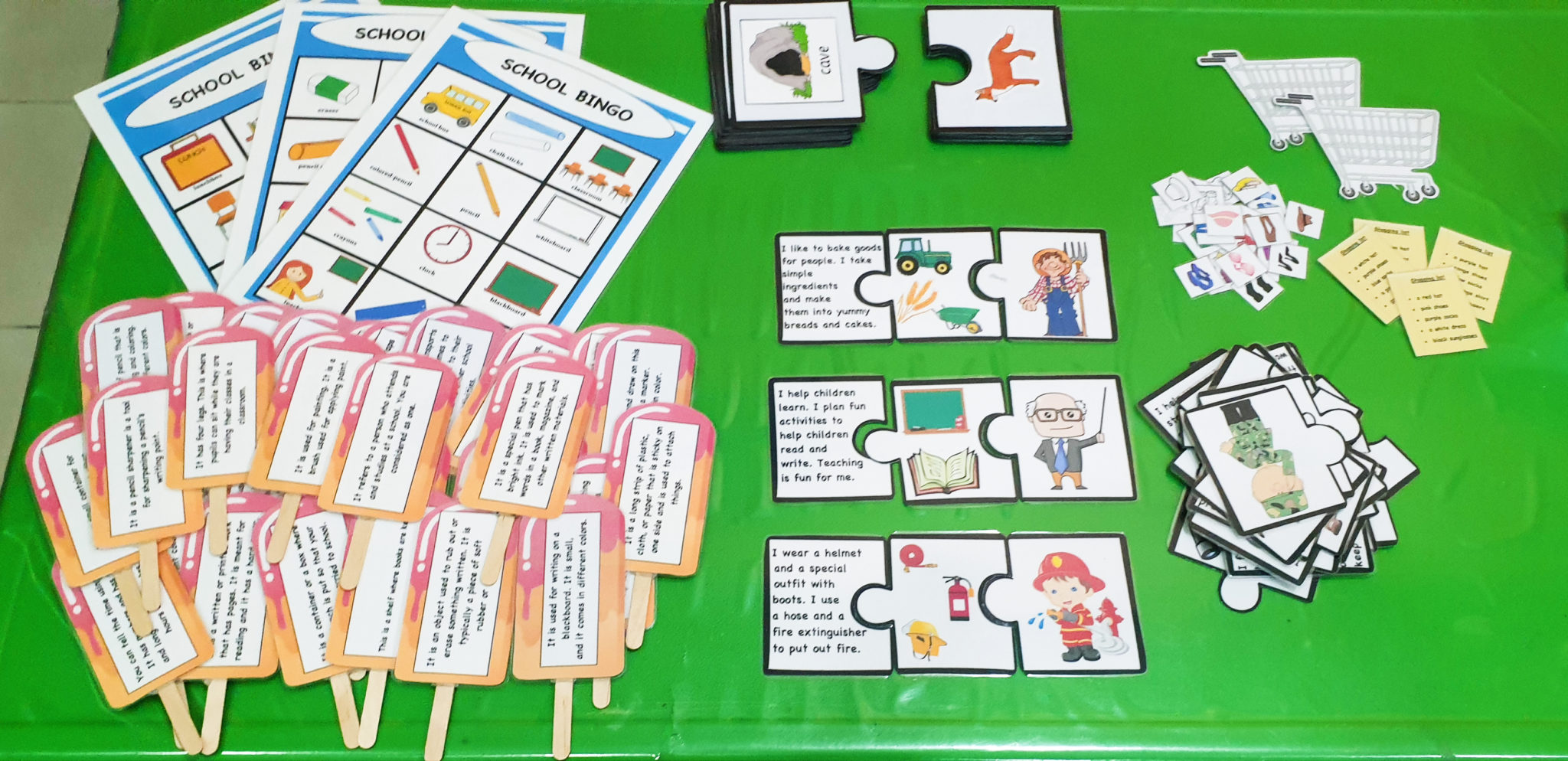 Honestly, my child is enrolled in Kumon which we all know is more on repetition and memorization. I got interested in the Singapore Math method that the child can learn on their own and develop critical thinking in how the problem can be solved.
BrainLight's English Language Program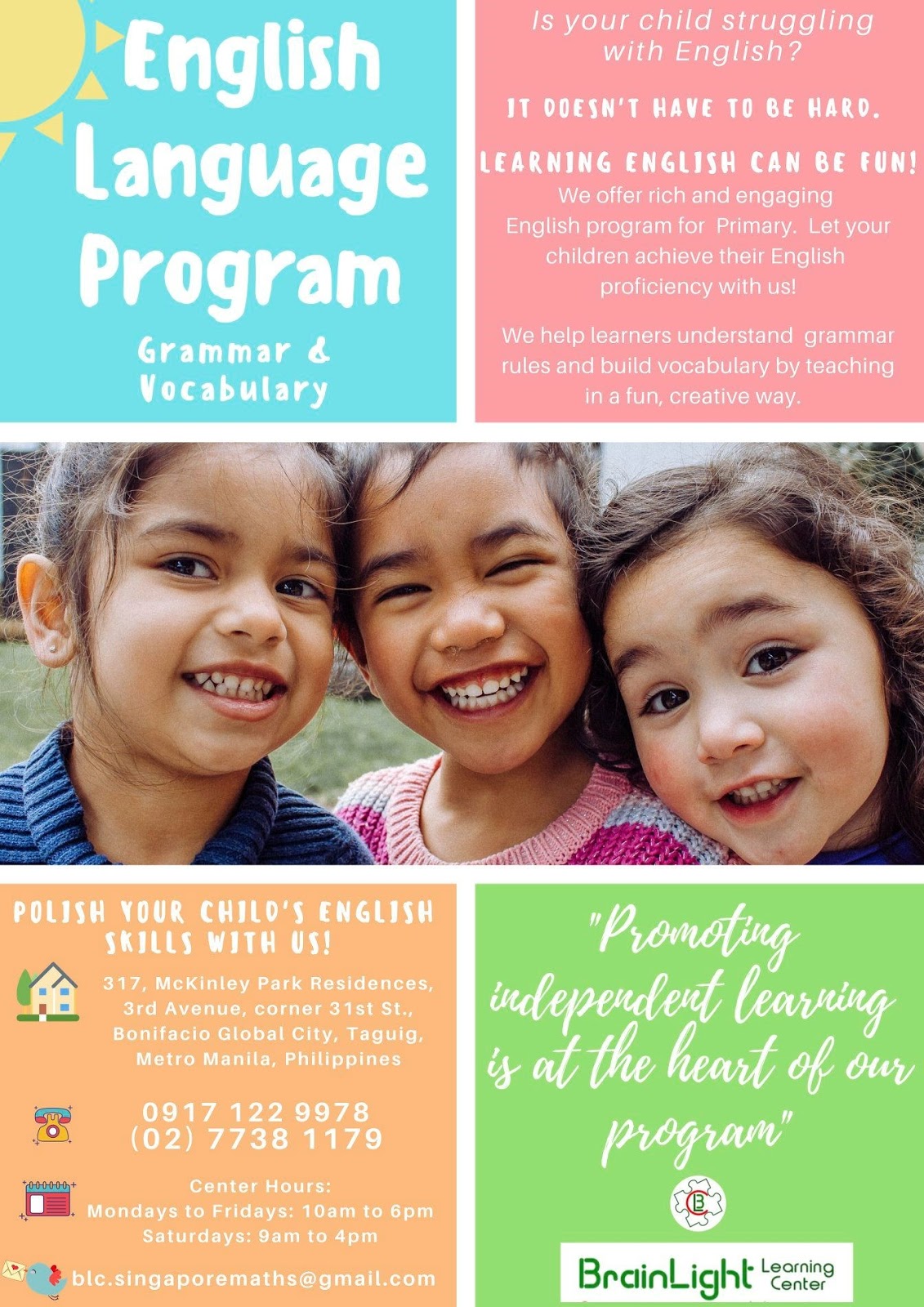 The English Language Program is designed to help students develop grammar skills and build theme-based vocabulary.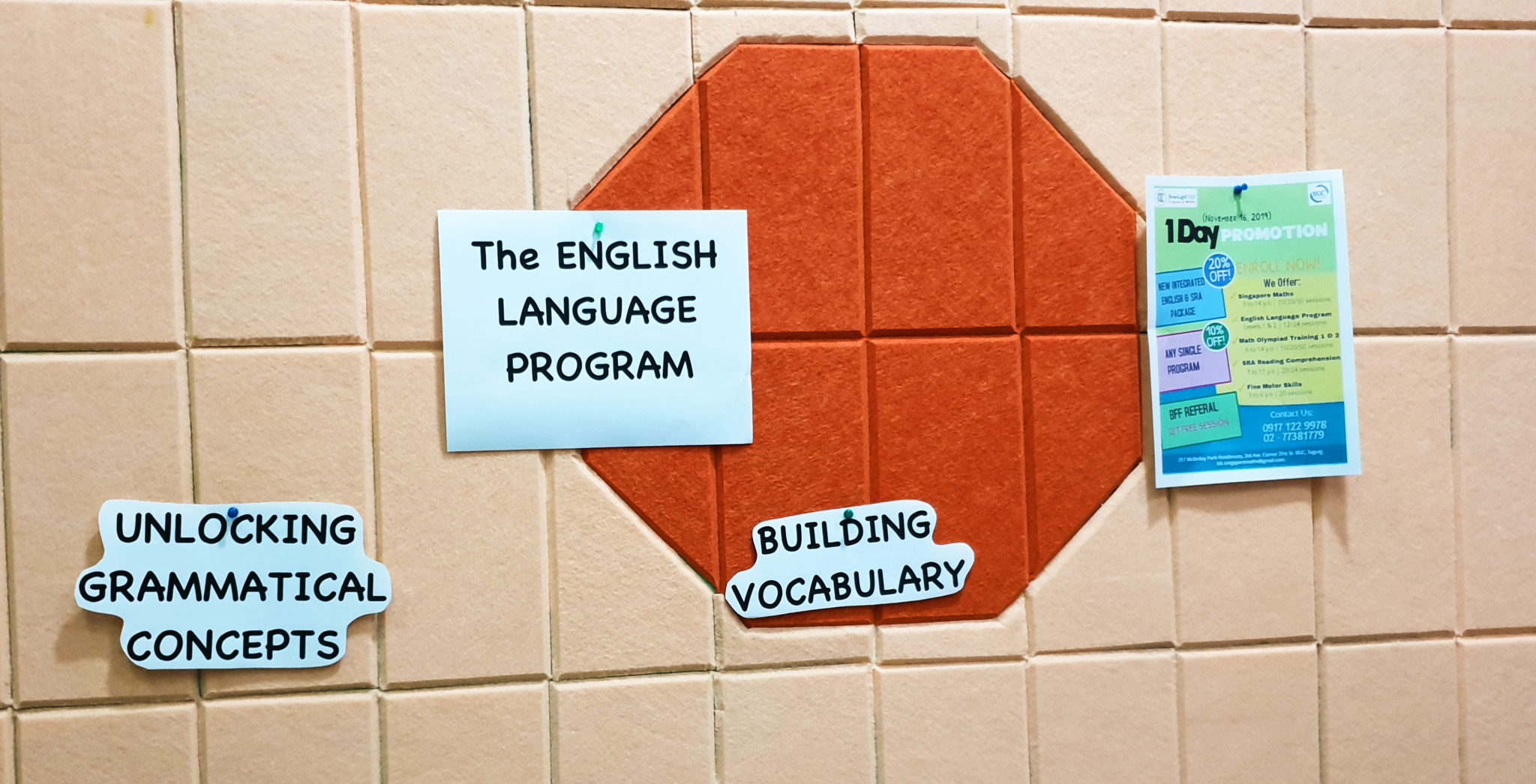 In this program, children are encouraged to be independent learners by providing them activities that promote self-learning and self-assessment.
How to Enroll in BrainLight SIngapore Math
Schedule your child for assessment for free
Opens for kids 3-14 years old
Rates start at 600.00 per session
BrainLight Learning Center
3rd Ave corner 31st St BGC
0917 122 9978