I have been in Hong Kong four times already with my family, at that time the only theme park is Ocean Park, but we are not able to visit because our schedule is always full.
When I am making an itinerary for our recent trip, I make sure that we will visit the Hong Kong Ocean Park. Got our tickets at Klook Festival which is buy two take one.
Ang mali ko lang was not able to read some reviews about this theme park. My only goal is to experience the cable car and to check the panda. In short hindi ko pinaghandaan compare to our Hong Kong Disneyland day trip. Nevertheless, we had good experience kahit madami bloopers.
Day Trip at Hong Kong Ocean Park
I don't remember na paano me nakarating because of change routes dahil sa rally. We are supposed to take a bus as the original plan since the bus is nowhere to find we go back to MTR at Admiralty Station and we asked how to get there. Policemen were kind enough to guide as ang layo pa ng lakad papunta sa tamang station papunta sa Ocean Park. Ang dami pa pala exit sa loob ng MTR station nila.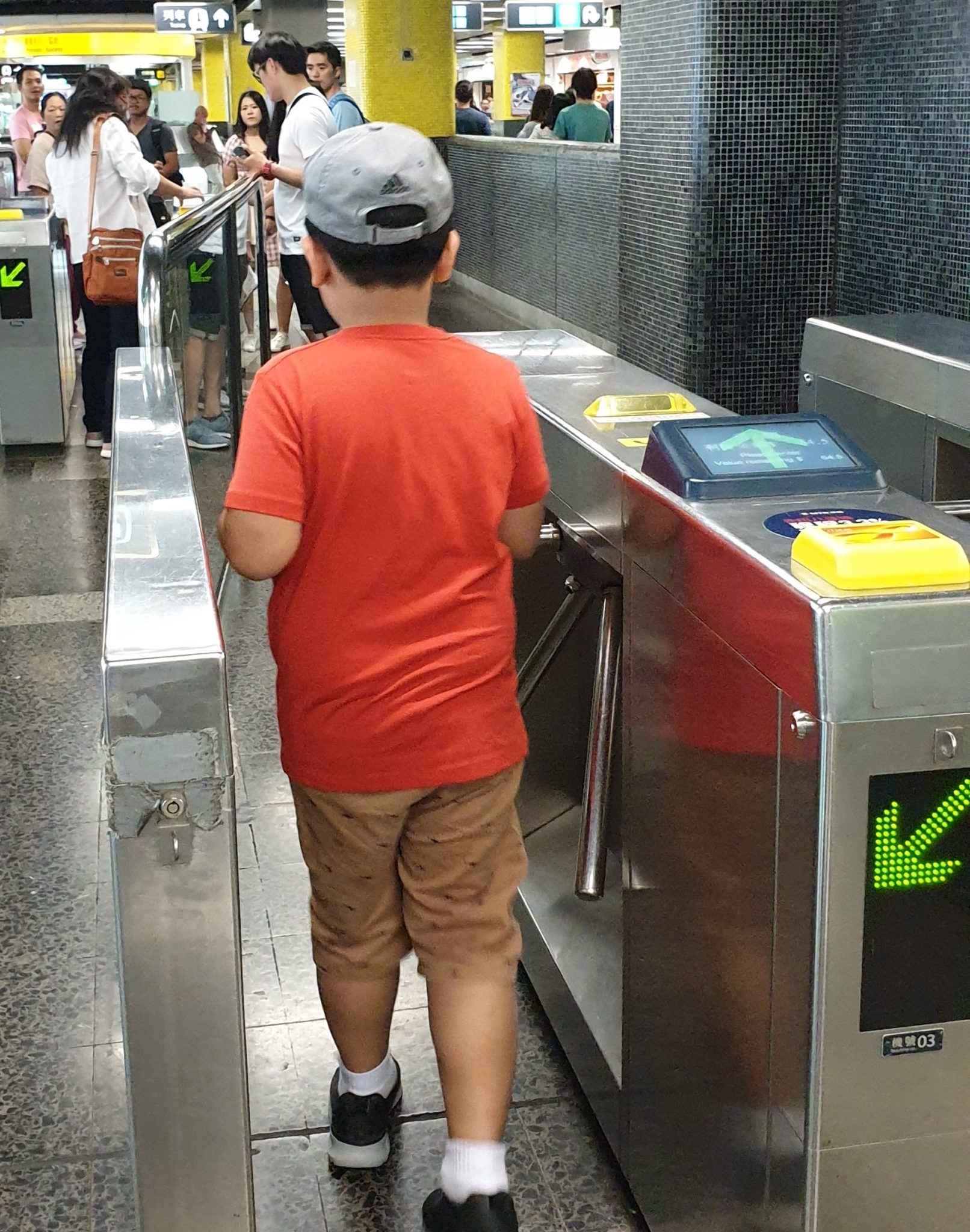 Finally, after 3-5 minutes rides here we are 🙂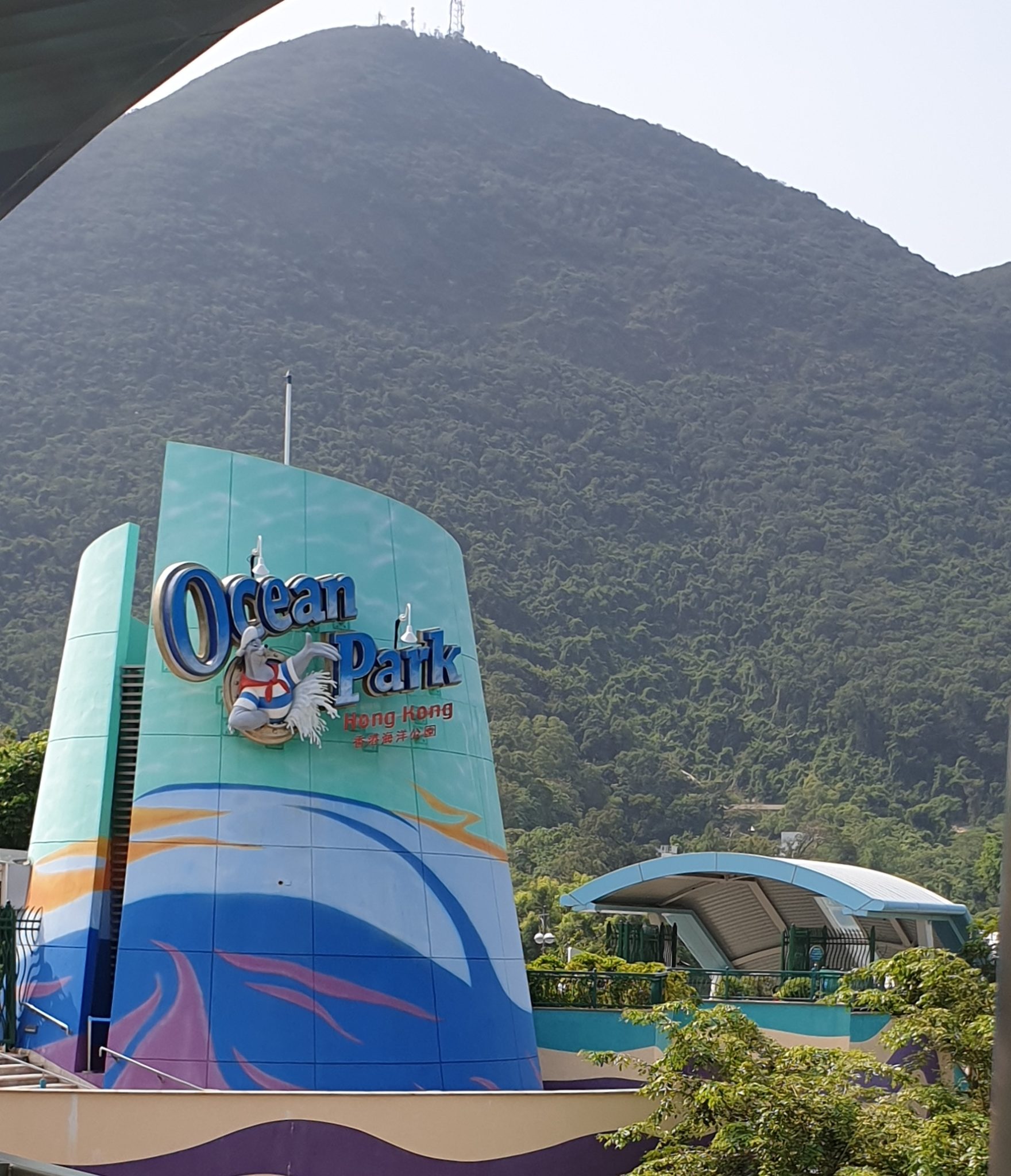 Since we had our tickets they just scan the QR code. This is one of the reasons why we got our tickets via klook hindi na kailangnan pumila.
We arrived around 1030am medyo madami na ang tao at mind you ang init sobra init lusaw agad make up ko he hehe.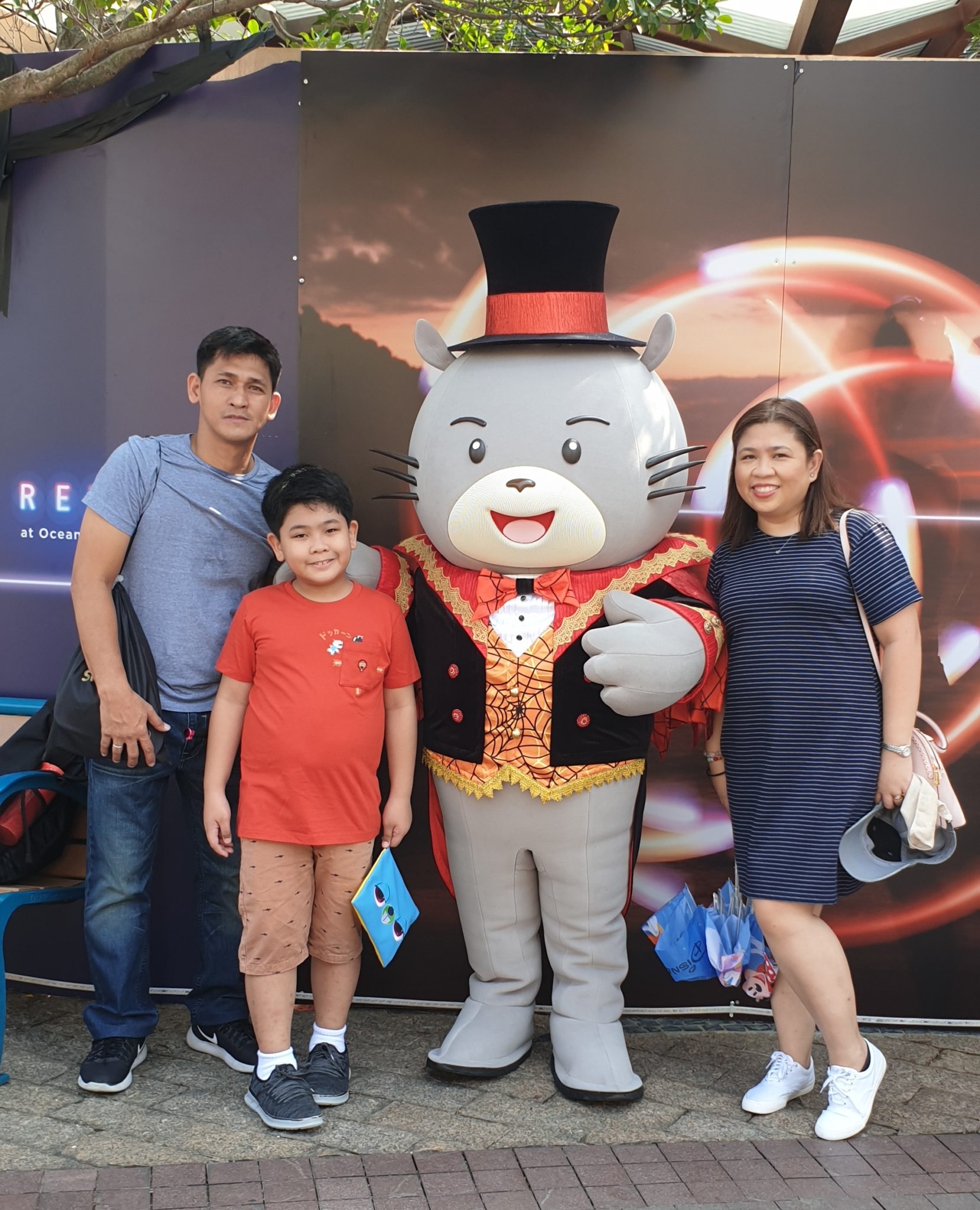 Things to Do
We went straight ahead at Grand Aquarium, the two boys had fun here from stingrays, starfish, jellyfish, manta rays, turtles and a lot more.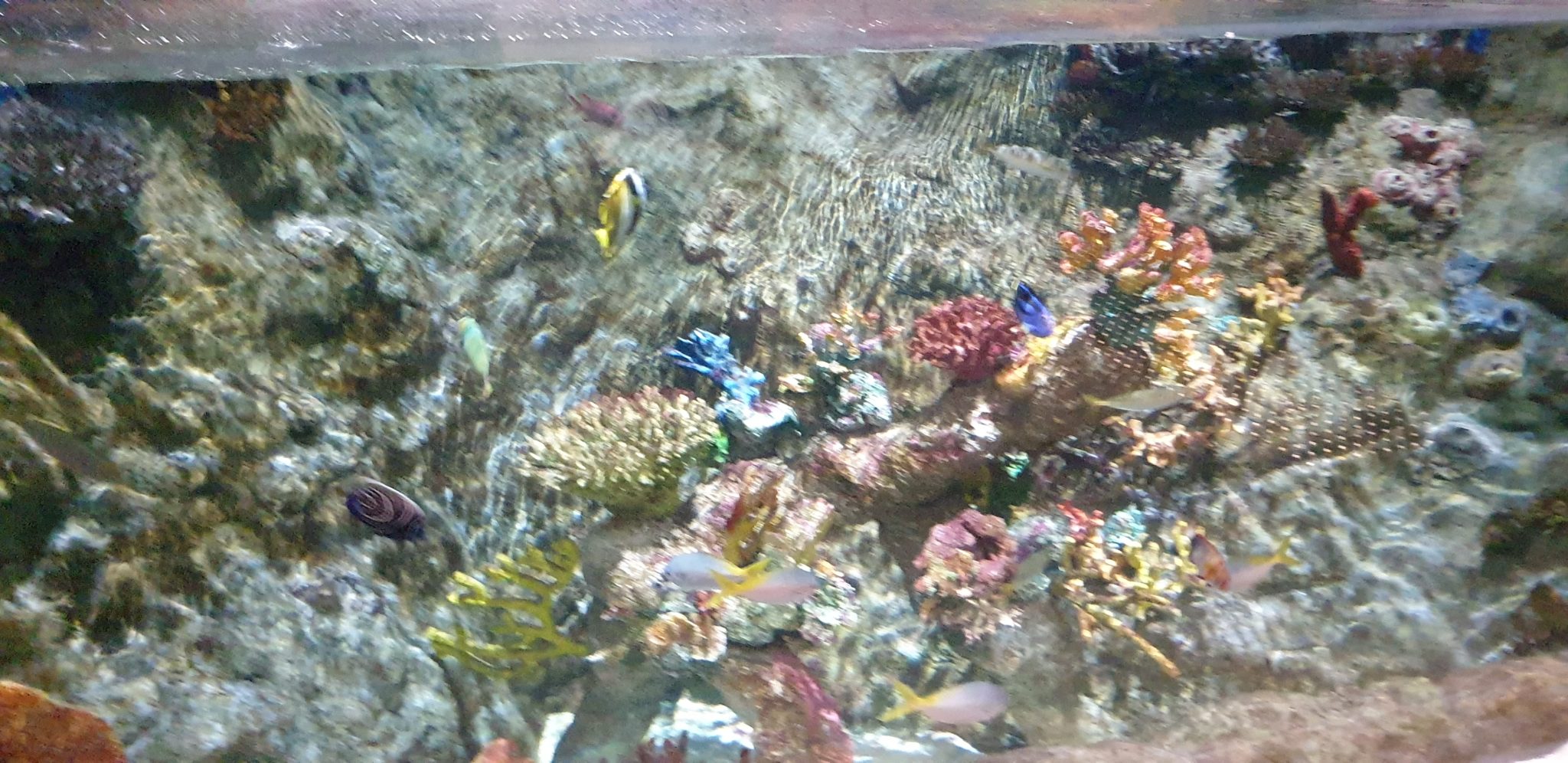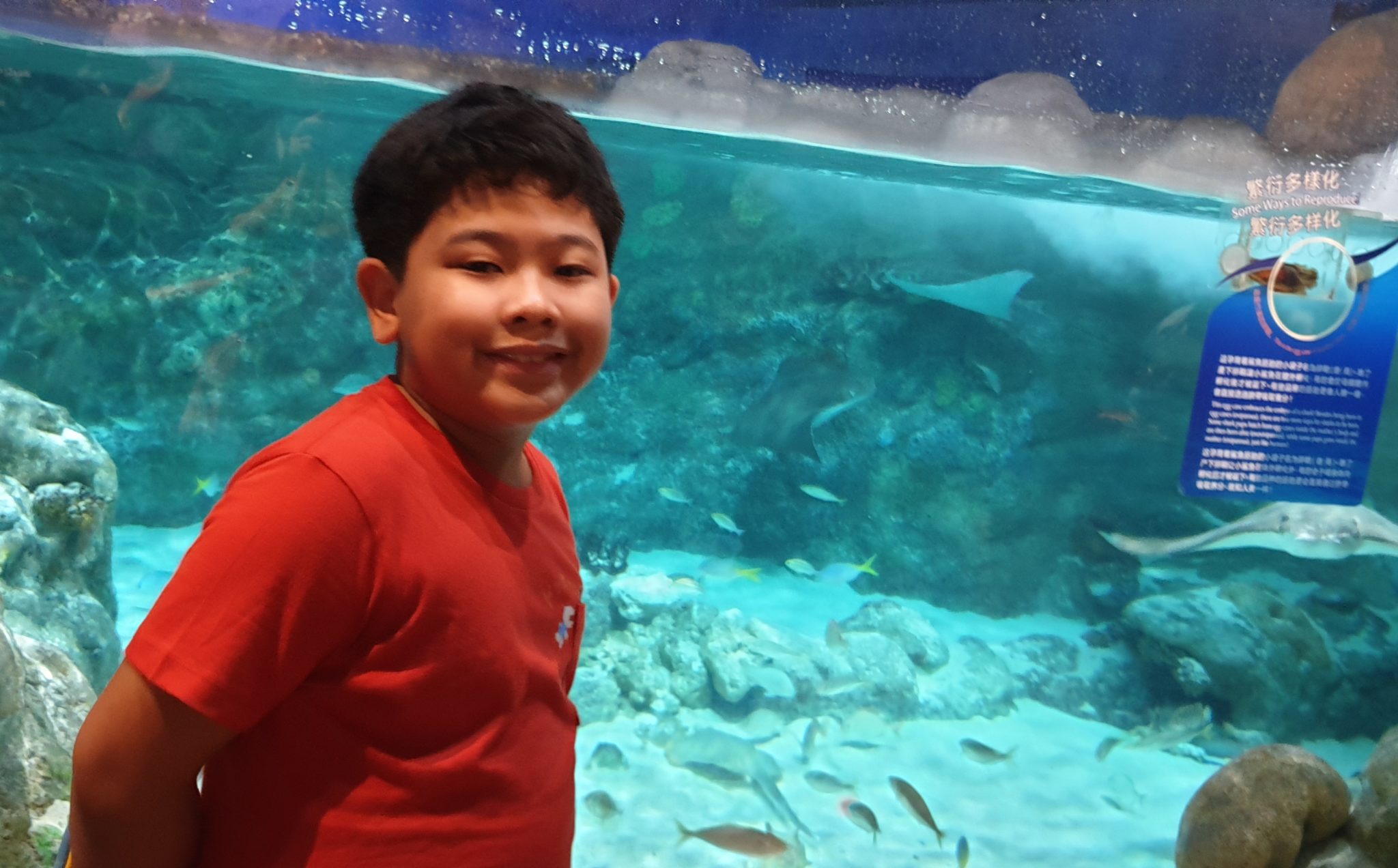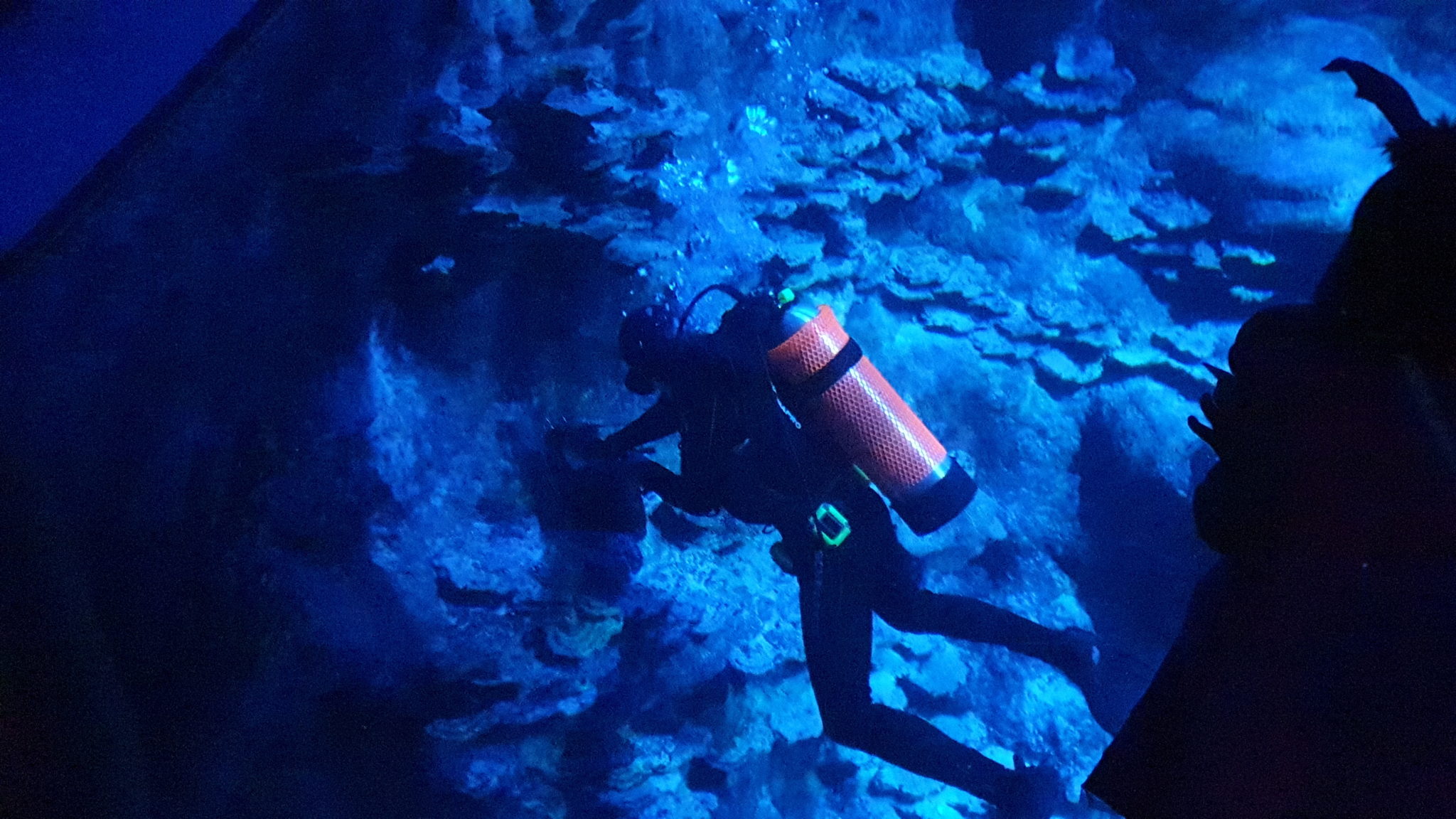 The next thing we did is to ride the cable car, your trip would not be complete without trying this one. Ang ganda ng view 🙂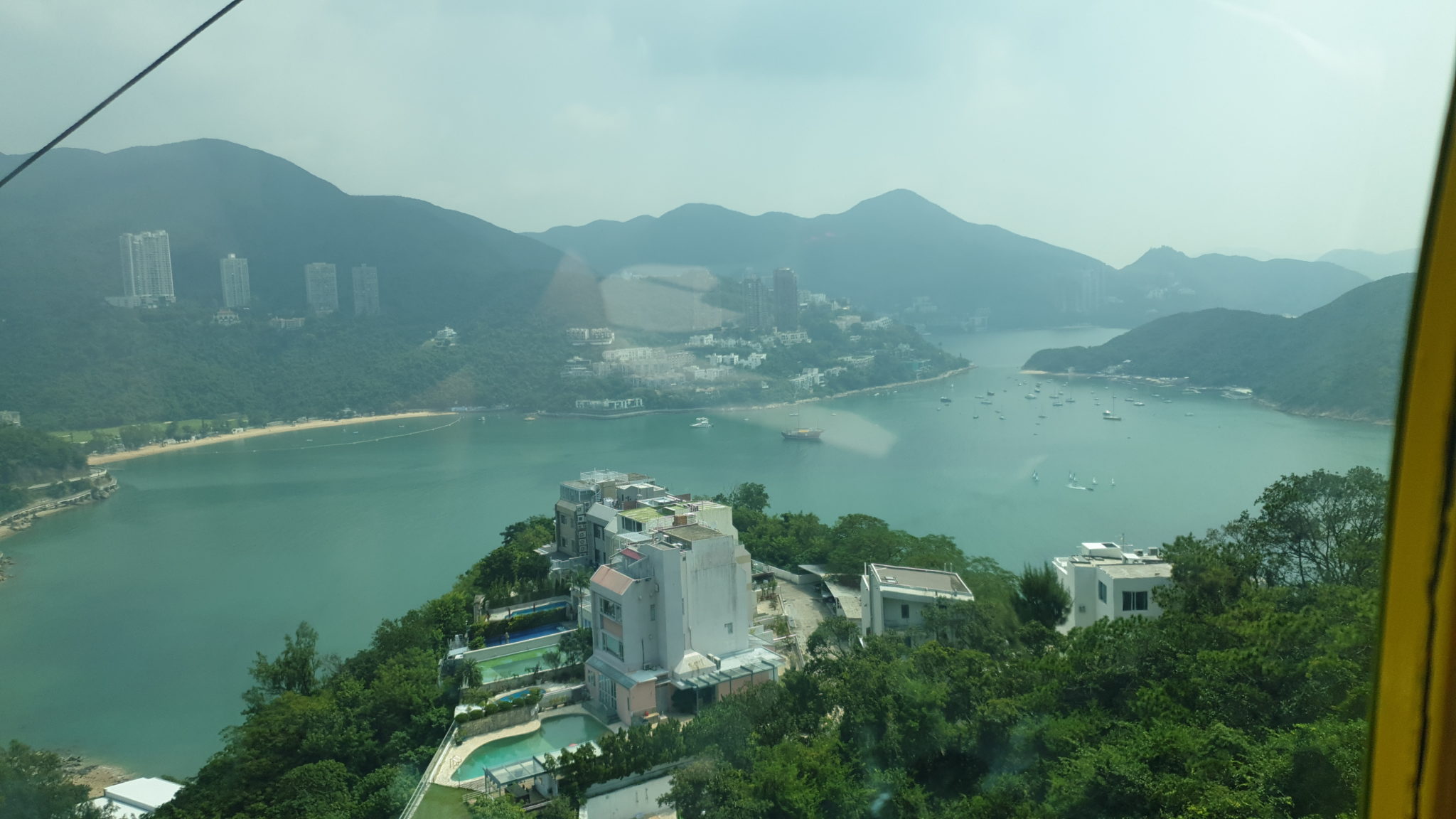 Little Kulit has fear of heights but he still manages to do a video call with his Lolo and Lola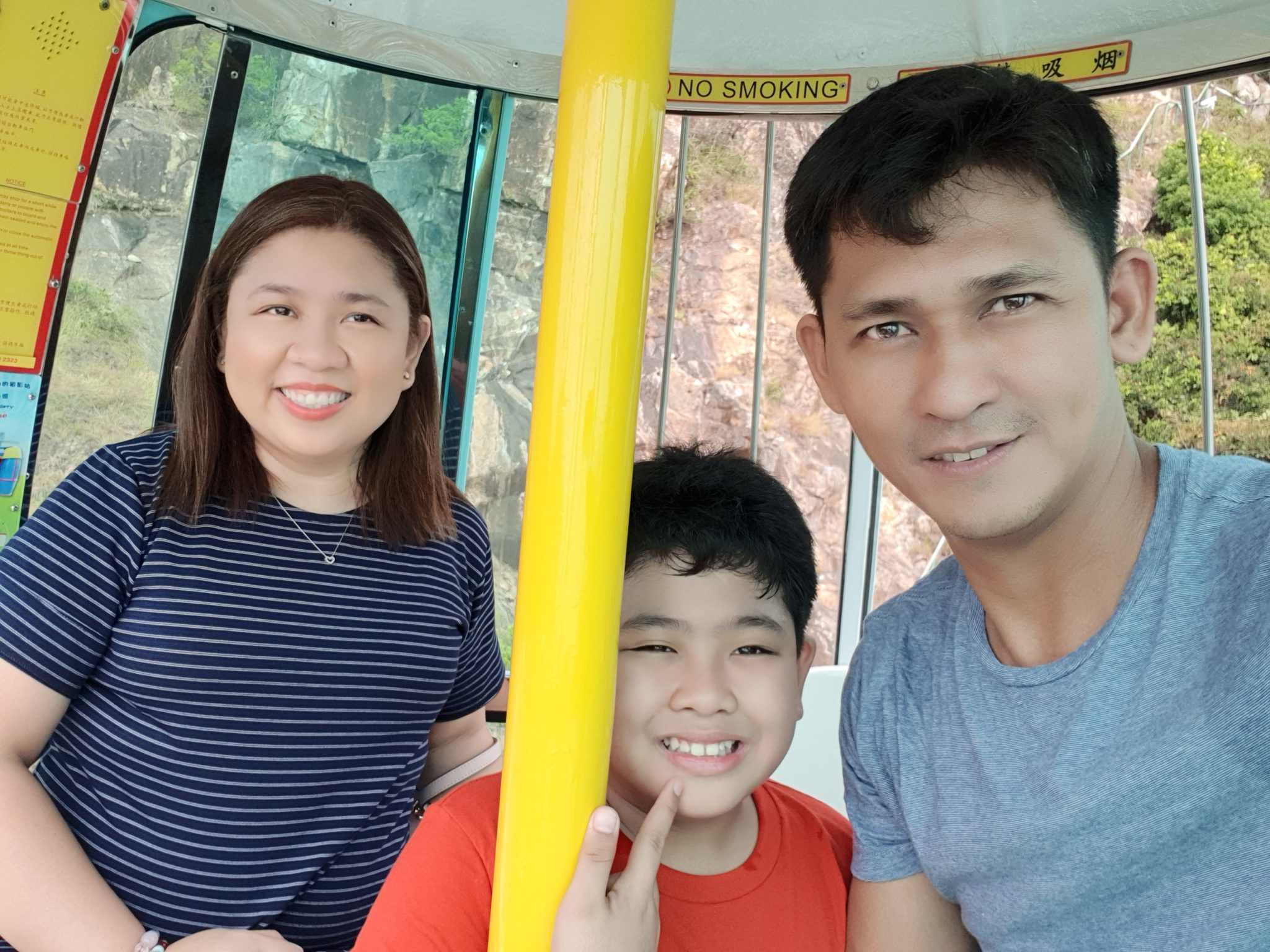 We are now at the Summit side of the park and mind you super init. Hubby and little kulit try some rides while I am looking for something to eat. They also try some games ang mahal ha pag convert sa pesos, dahil sa minsan lang sige go na.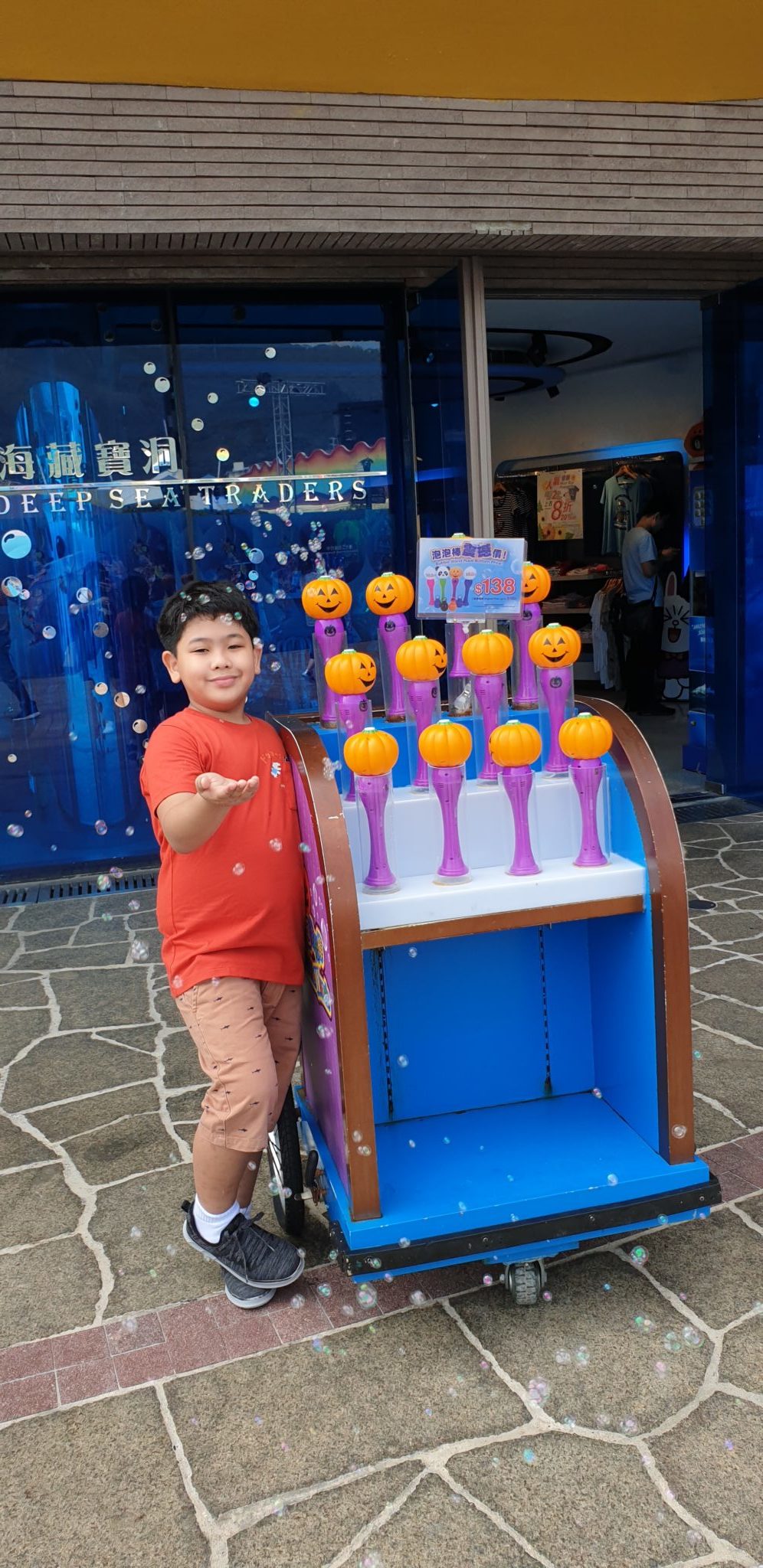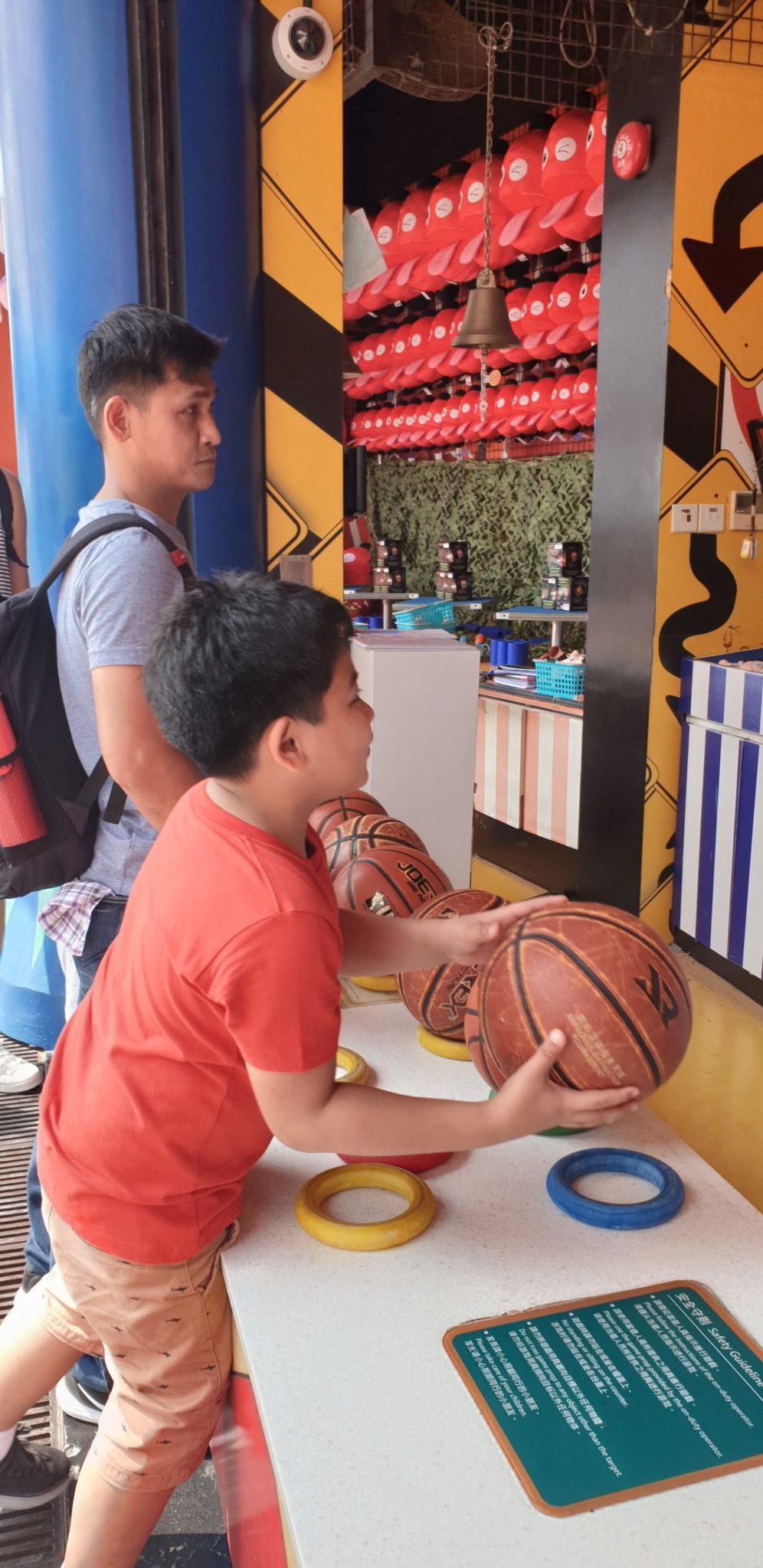 The next we did is the Polar Adventure where we little kulit and I enjoyed a lot ayaw na namin lumabas, maliban sa malamig ang cute ng mga penguins.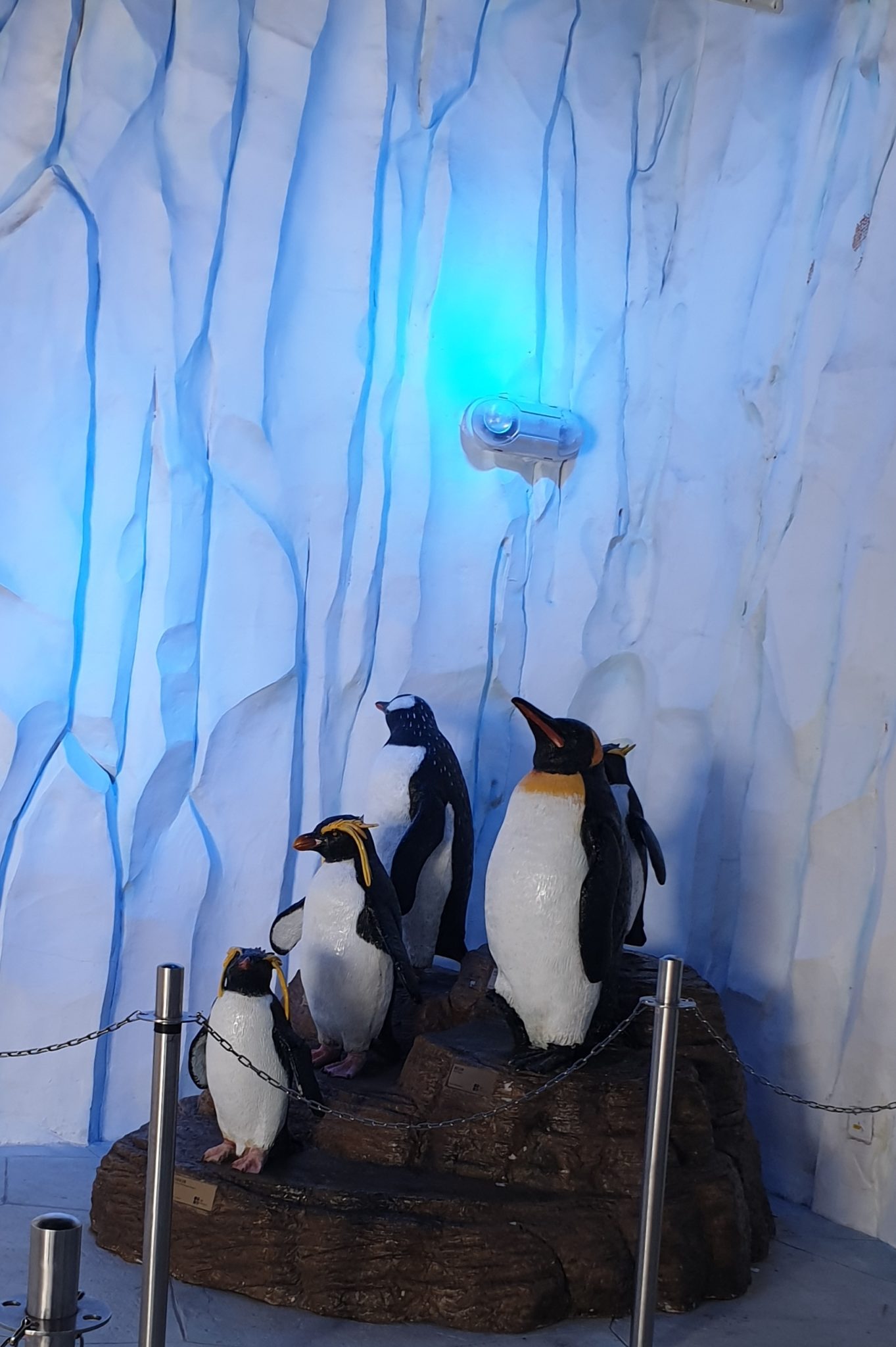 We love the Happy Feet movie kaya we had fun at the North Pole encounter its nice to see all penguins around us to see them swim and play. This one is so cool compare here in Manila Ocean Park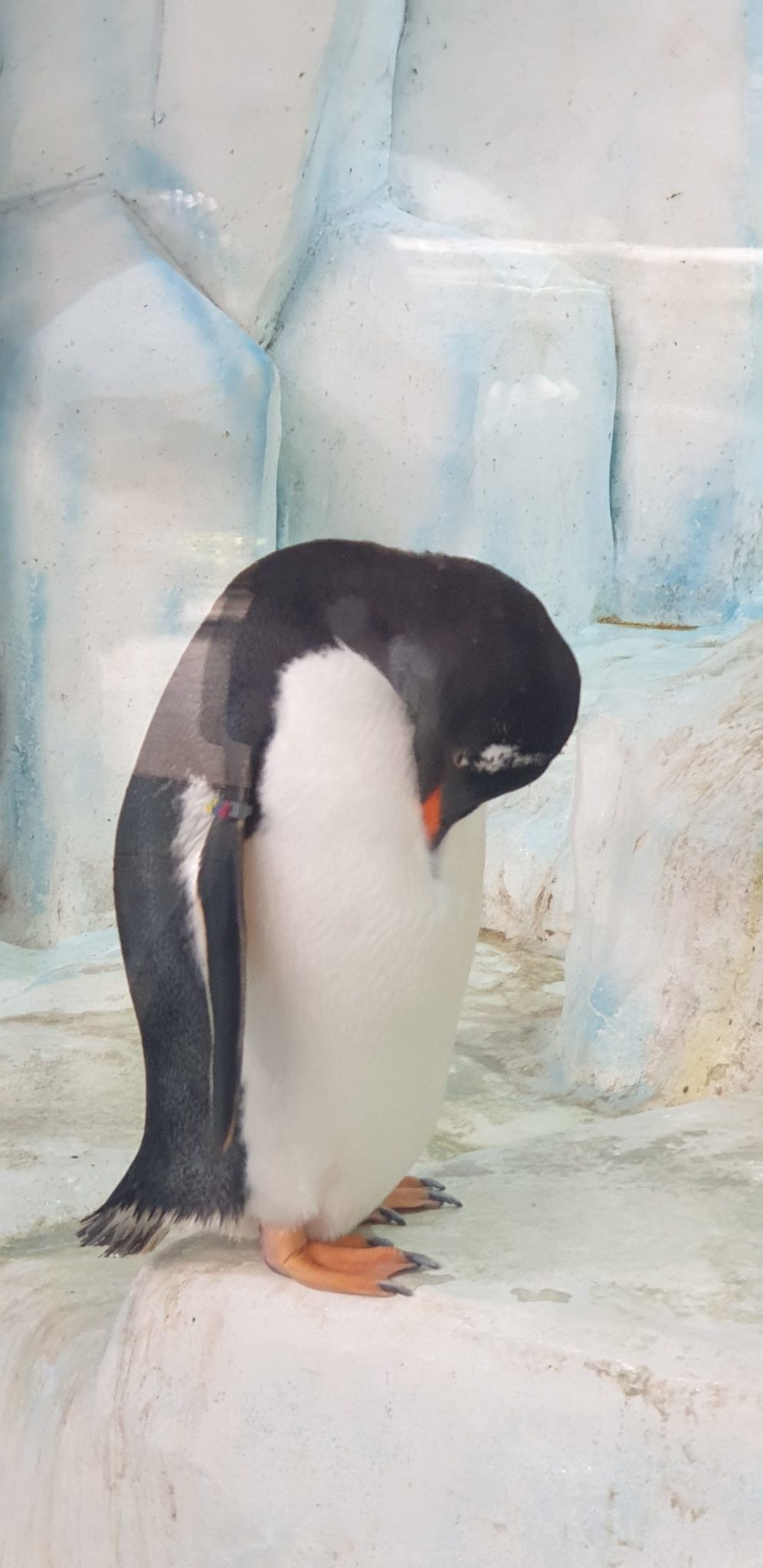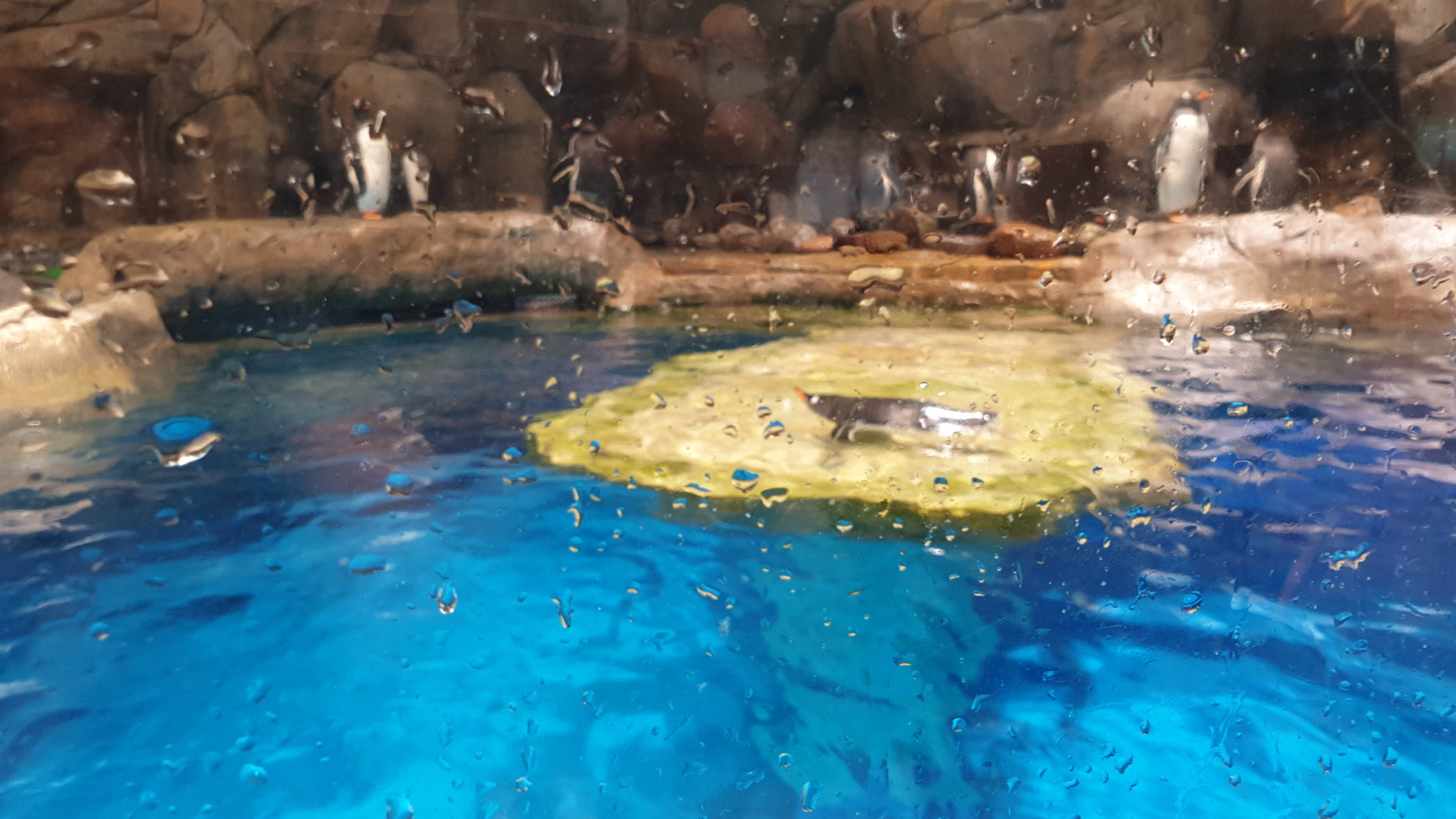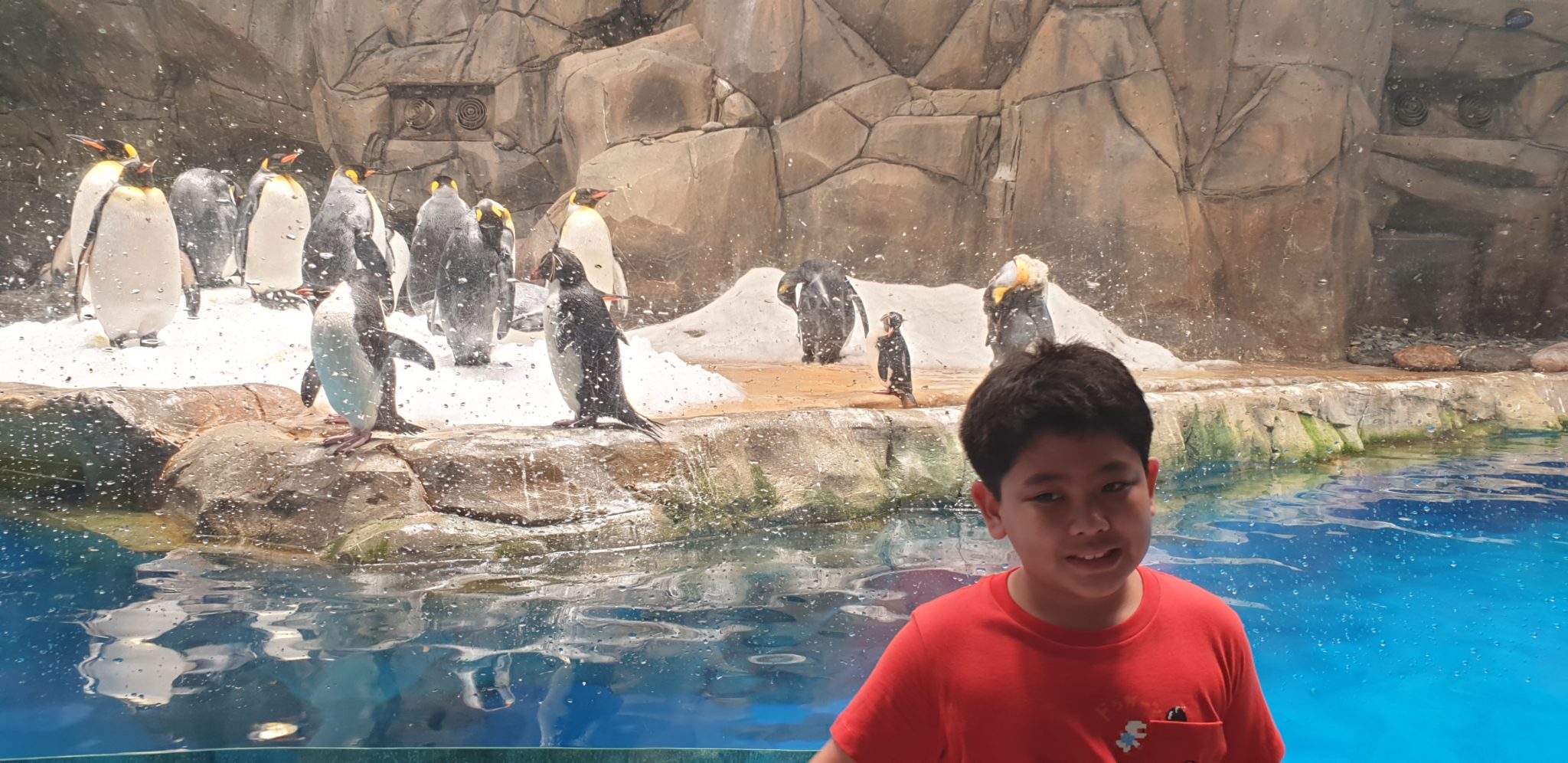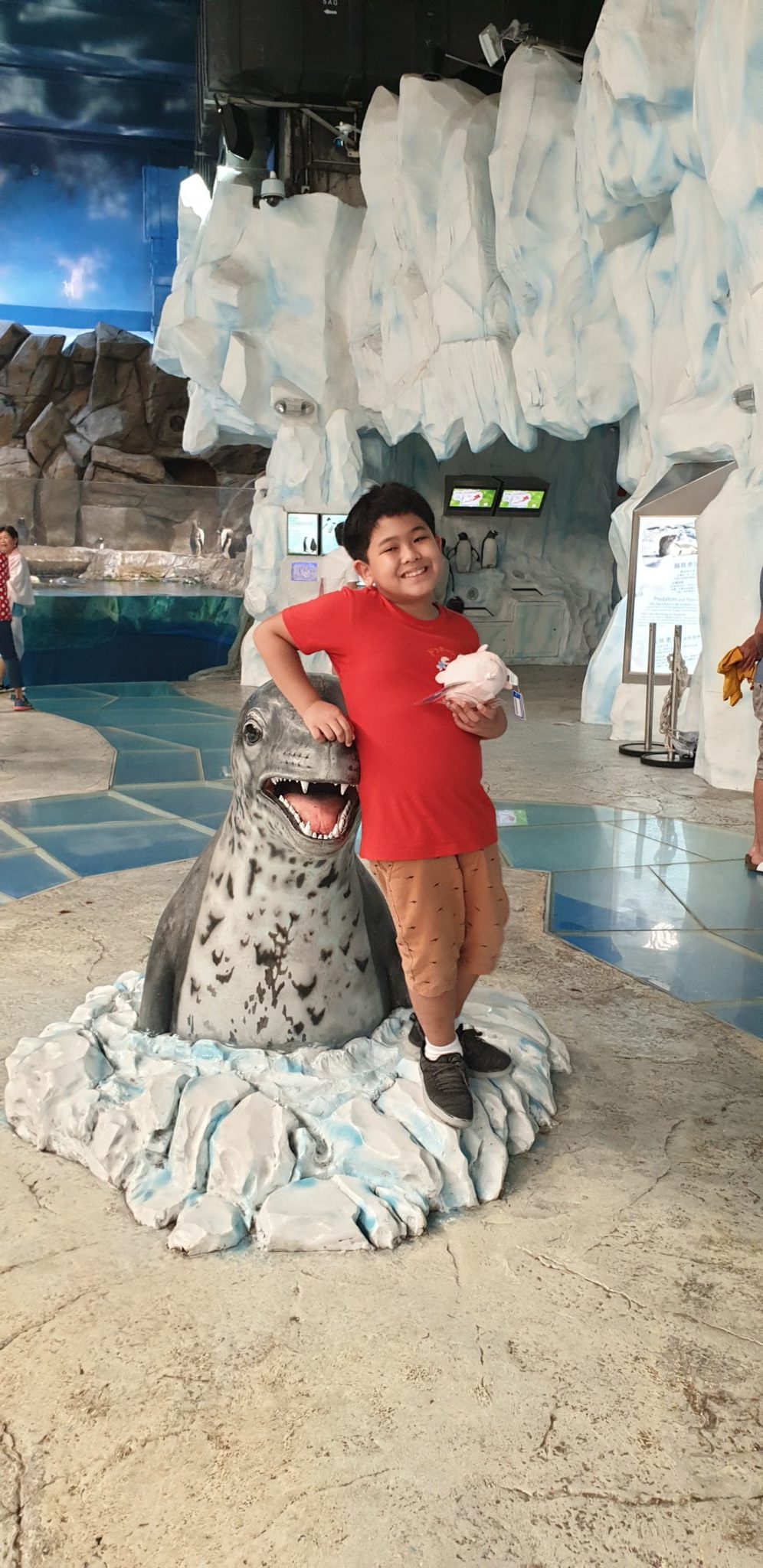 Then we roamed a little bit and we go back to Waterfront where he bought his Panda plush toy and to find where the pandas are.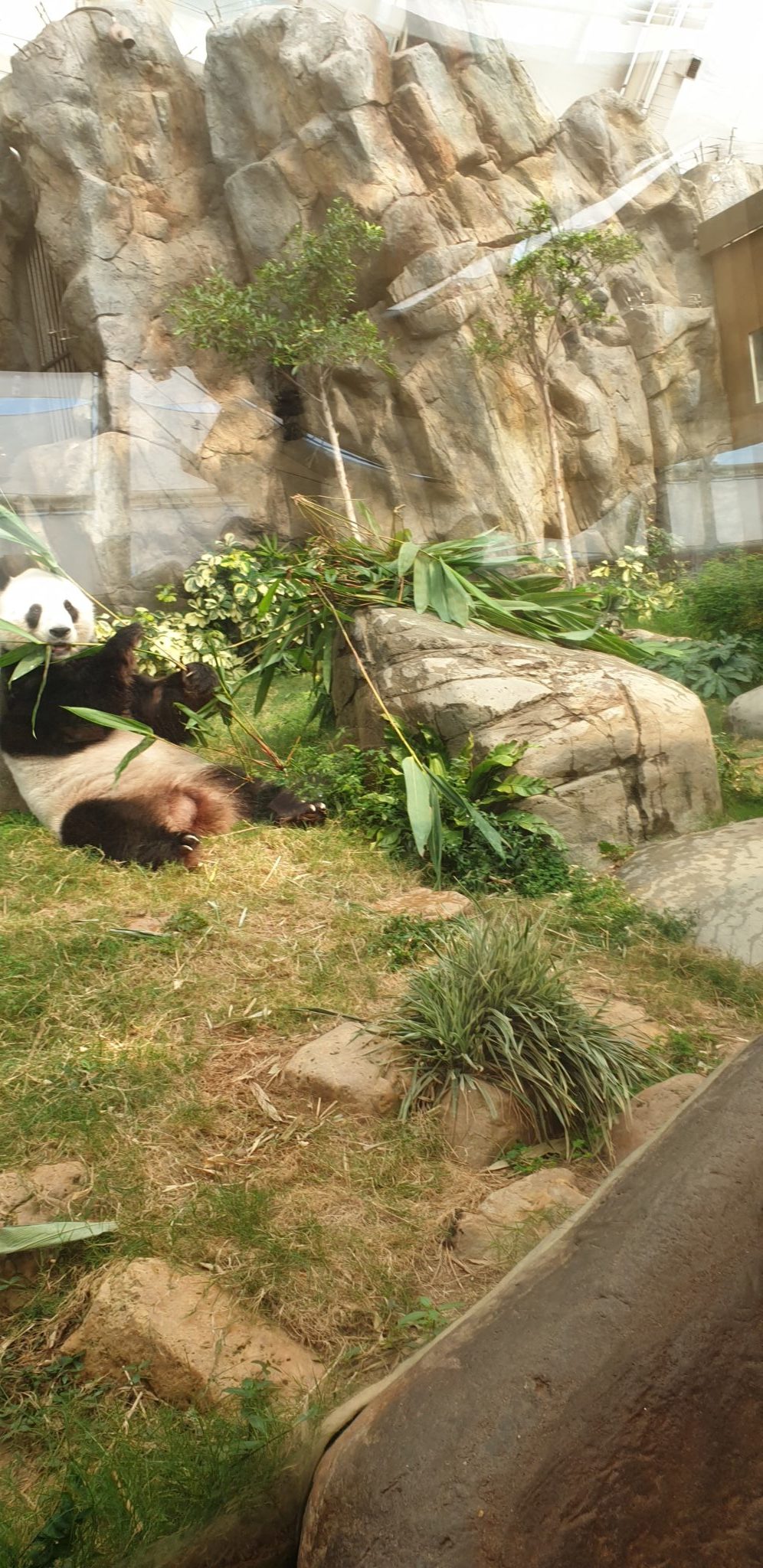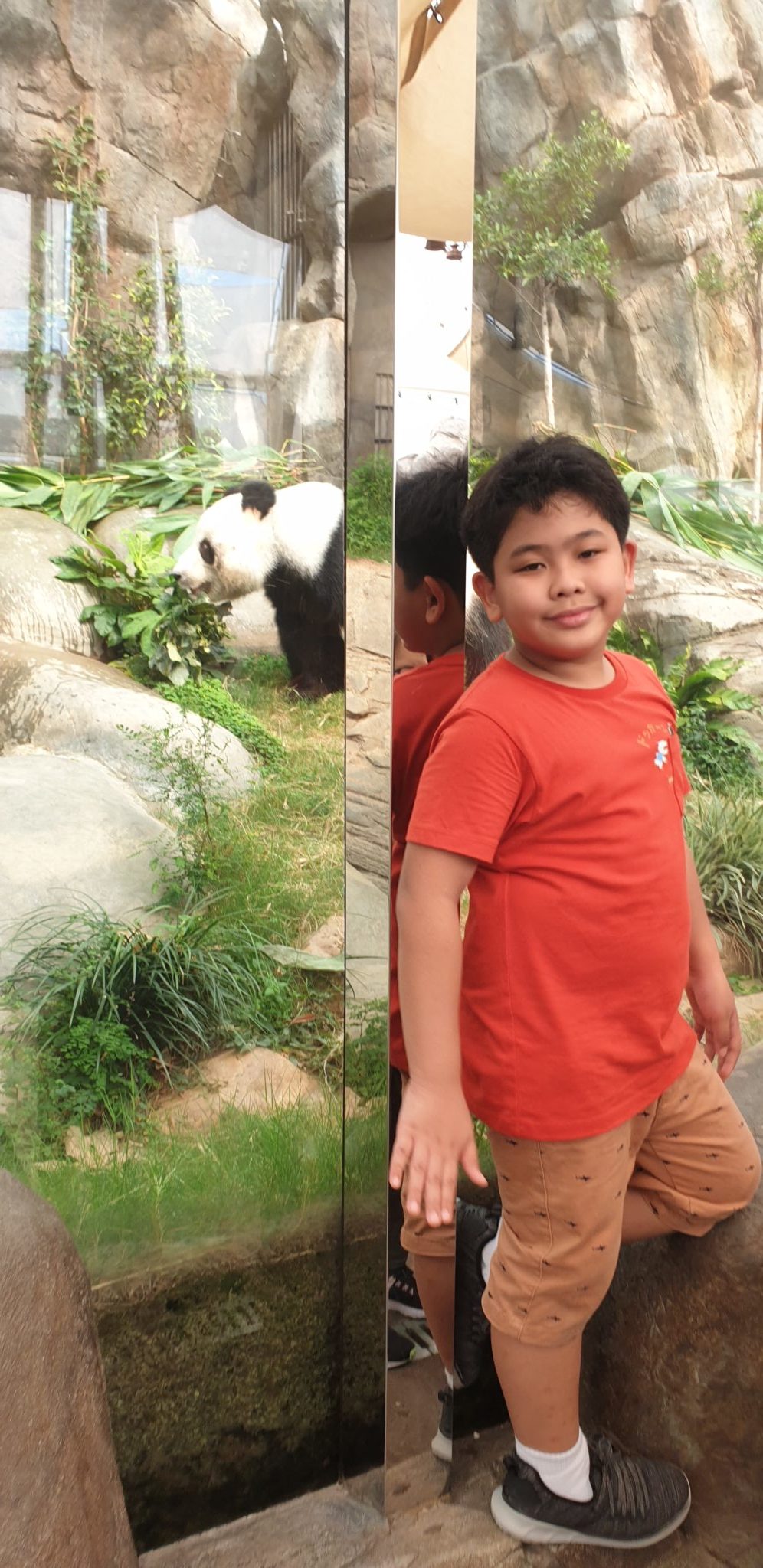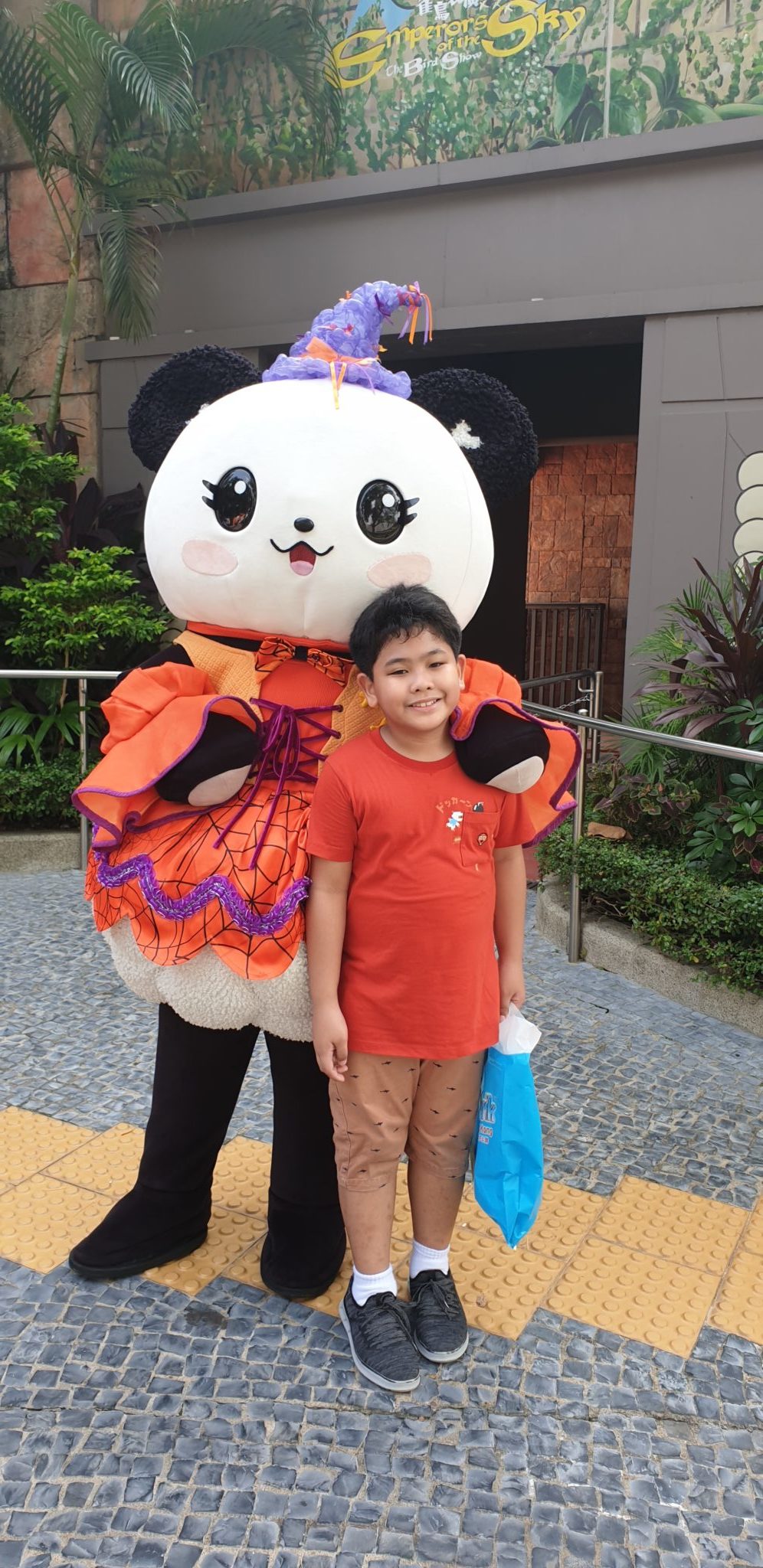 After this naglaro si little kulit ng mga games and he joined the trick or treat.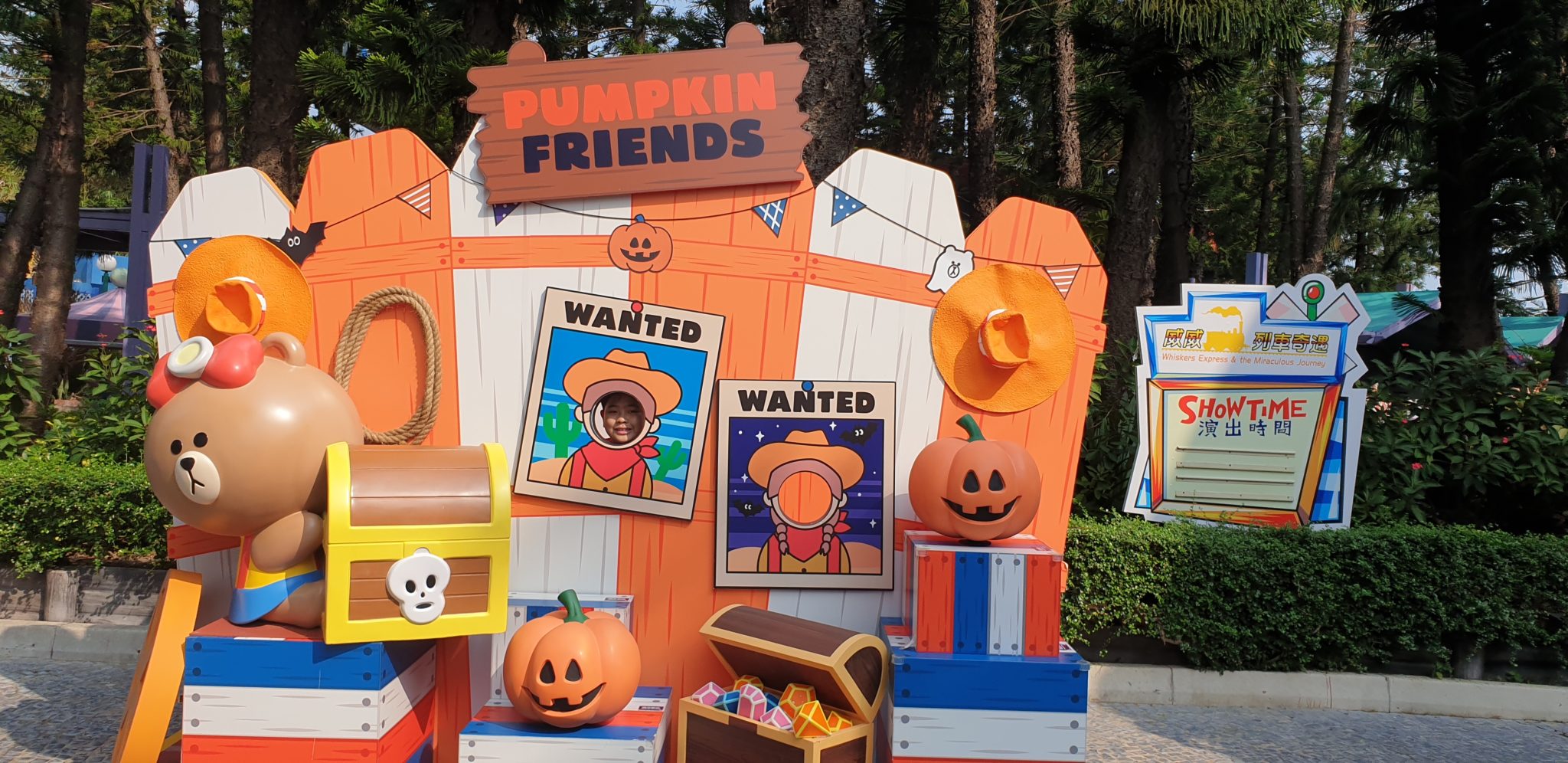 It's late for me to realize na may dolphin show nga pala dito ha ha ha suko na kami at tangap ko na hindi ko sila makikita pero deep inside praying na sana makita ko.
We are supposed to go home na dahil super init talaga and we want to freshen up and rest before we go to Mongkok.Dahil gusto namin lokohin si Little kulit sinabayan namin pasok mga tao na not knowing where to go so we rode the train siguro mga 10 minutes ride sabi ni hubby yan lang yun. When we got down boom nasa kabila ulit kami ha ha ha tawa kami ng tawa may easiest way pala ayan napapala ng hindi nagbabasa I am not aware of the Ocean Express.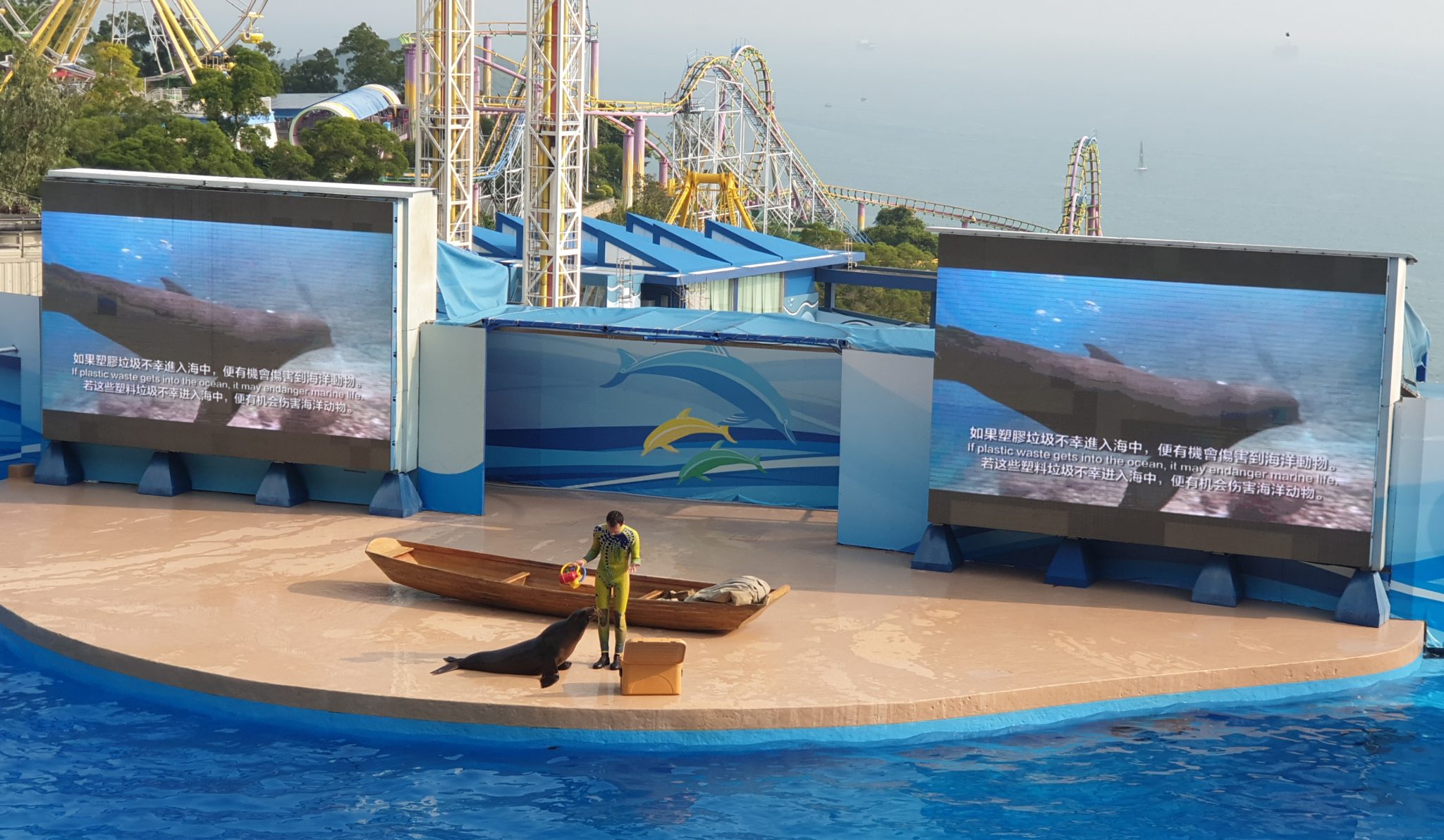 God is good talaga we were able to watch the dolphin and sea lion show on time as in kasisimula lang when we got there. We asked Little Kulit which one mas okay dolphins in Subic. Manila or here mas okay dito kasi mas mataba kalokang bata.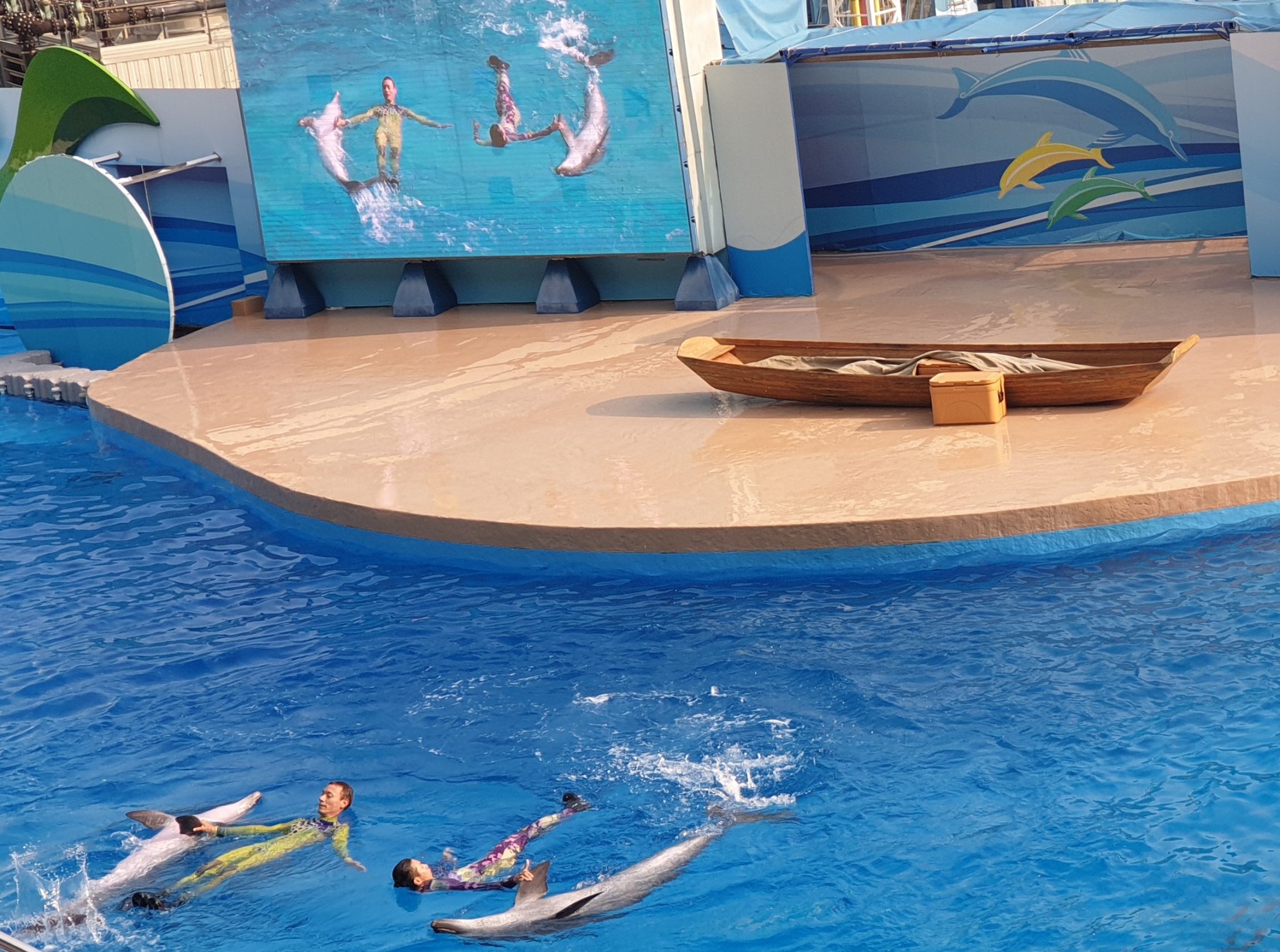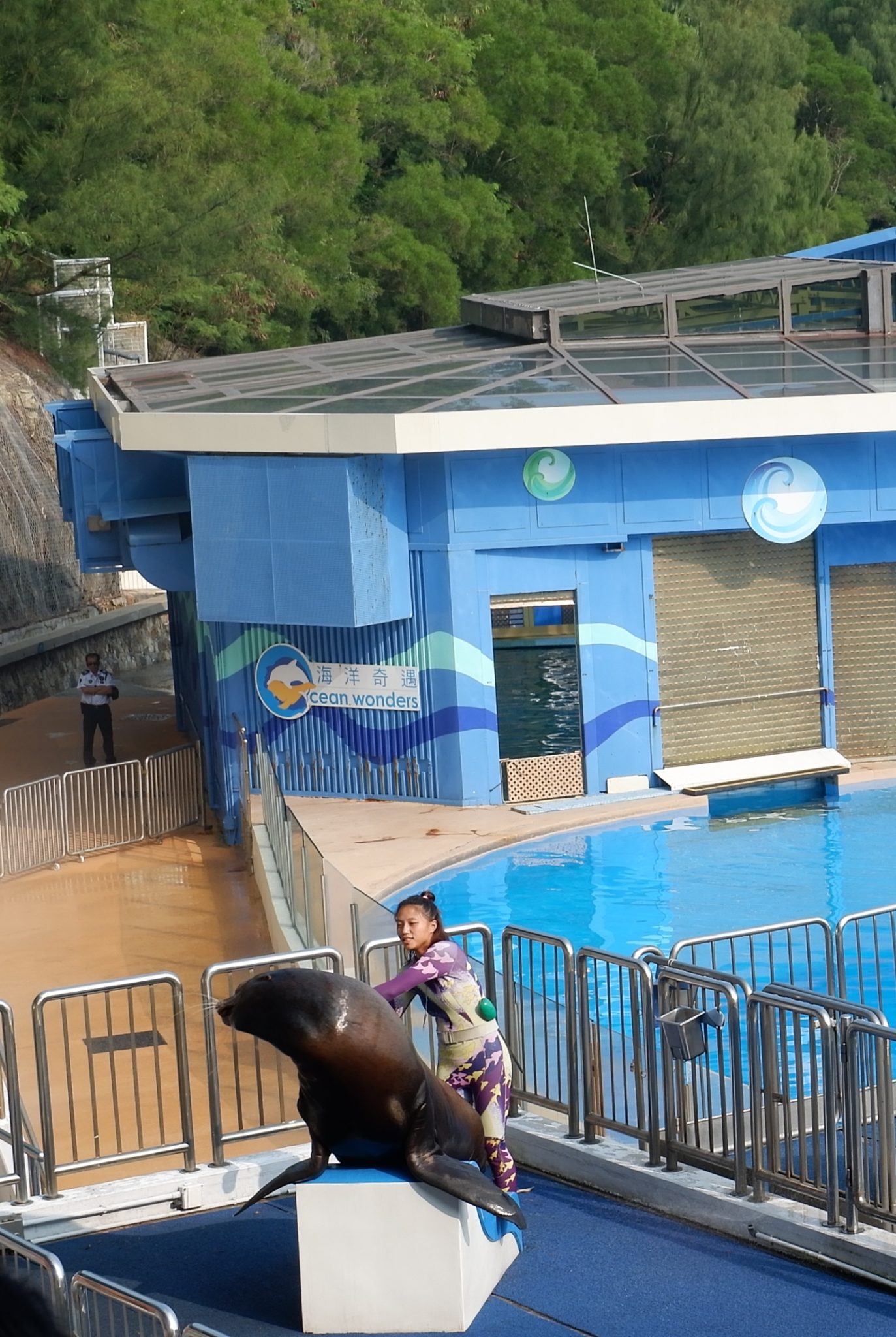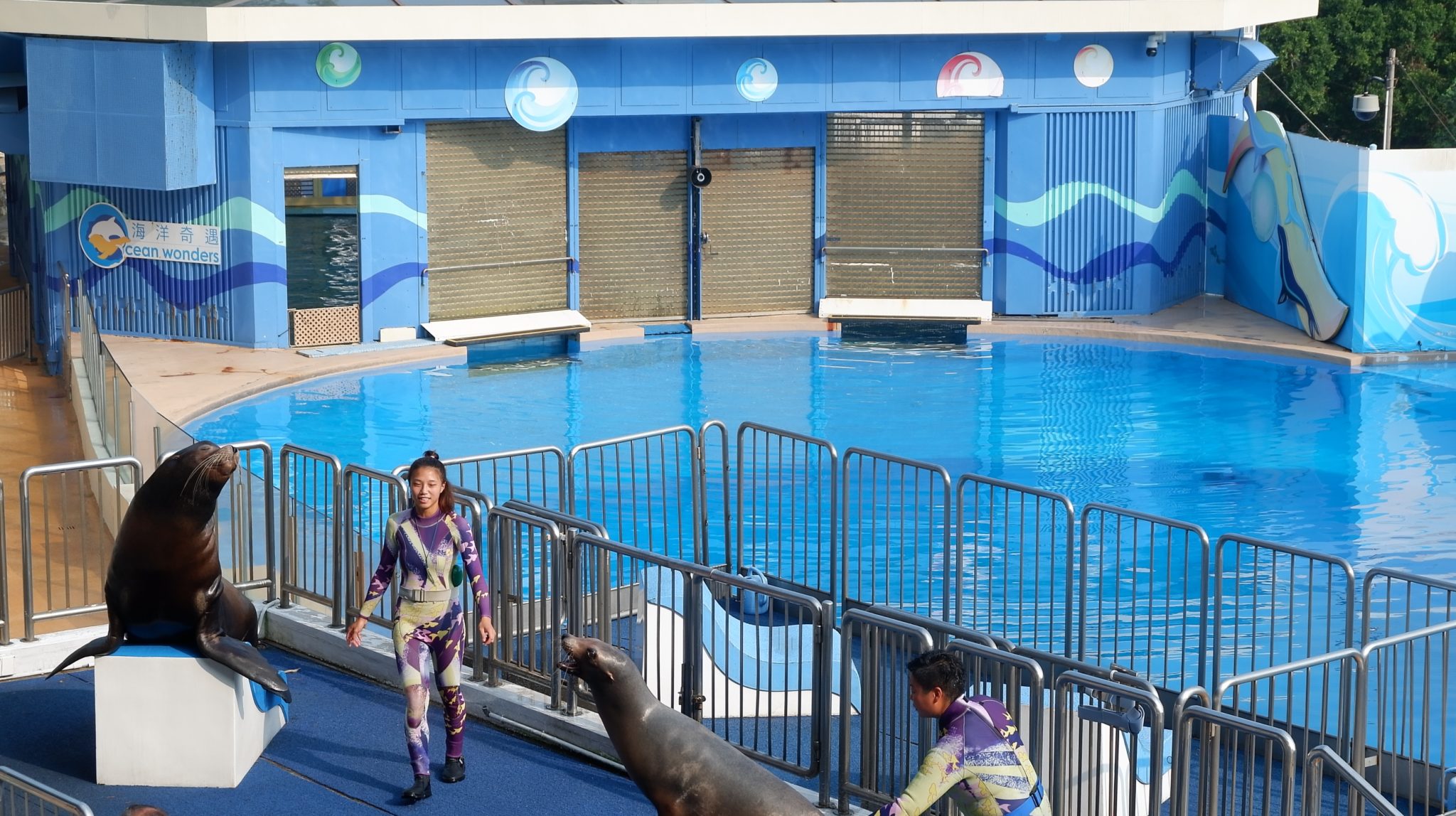 Next time we will go back here paghahandaan na namin and hindi sila magkasunod na araw ni Disneyland.
Expenses
Tickets Php 7400.00 buy two take one
Food and drinks Php 850.00
Transportation Php 400.00 (three of us)