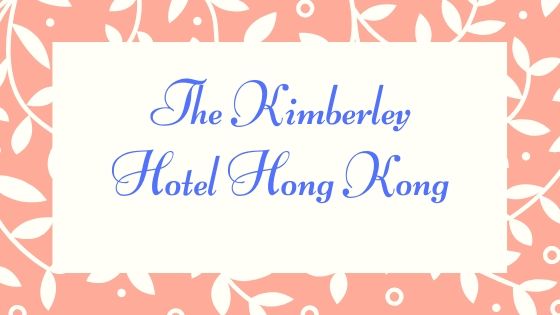 It's our first time traveling out of the country only the three of us; I carefully chose a hotel that is nice and fits within our budget, the Kimberley Hotel is one of the best choices if you are staying in Hong Kong it is located at Tsim Sha Tsui.
Our Experience
We arrived in the hotel around 130pm; staffs are so easy to approach we just only stayed 10 minutes in the reception area for our check-in
Our room is loca
What is inside our room?
The room is estimated 22sqm which has two single beds that I request 🙂
Complimentary 2 bottles of water, coffee creamer, tea, and a small fridge.
Cabinet with security deposit box
TV
Vanity Table
Bathroom with a bathtub, hot and cold shower, and complete toiletries
The Kimberley Hotel is a good choice which is near everything that you need. From convenience stores, restaurants, shopping centers, and money changers.
It is located at Tsim Sha Tsui (TST) is one busiest district in Kowloon.
The MTR station, Star Ferry, Cultural center, and Avenue of Star is just a walking distance.
How to Get Here from the Airport
OPTION 1 Take a Bus or Coach
Proceed to A21 for Aiport Buses
Estimated travel time 45 minutes to 1 hour
Cost: HKD 35
Option 2 Take a Taxi
This the fastest way it takes 20-25 minutes
Cost: HKD 300-350
Option 3 Airport Express Train
Proceed to Airport Express train, go down at Kowloon station then proceed to K13 for a free hotel shuttle.
Cost: Php 450 via klook for adults and half price for the children (3-11 years old)
We go for option 3, I suggest that you must purchase your vouchers thru Klook App for a discounted fare.
Room Rate
I paid Php 13,000.00 for our 4 days and 3 nights' stay. Book via hotel official website and get exclusive privileges.
The Kimberley Hotel Hong Kong
Address:
28 Kimberley Road, Tsimshatsui, Kowloon, Hong KongTEL: +852 2700-6688
FAX: +852 2723-1318
---