If you're a loving pet owner stuck in quarantine, chances are you've resorted to various online sources to tend to your pet's needs. All pet parents are known to go a long way for their beloved, loyal pets to ensure they get the right nutrition and care they deserve.
Leading and trusted pet care brand Royal Canin Philippines understands this unique bond between pets and their parents and celebrates this through the launch of their rewards program mobile application, Royal Canin Club. The app is an easy-to-use, system that aims to aid doting pet owners in keeping their furry babies delighted and healthy.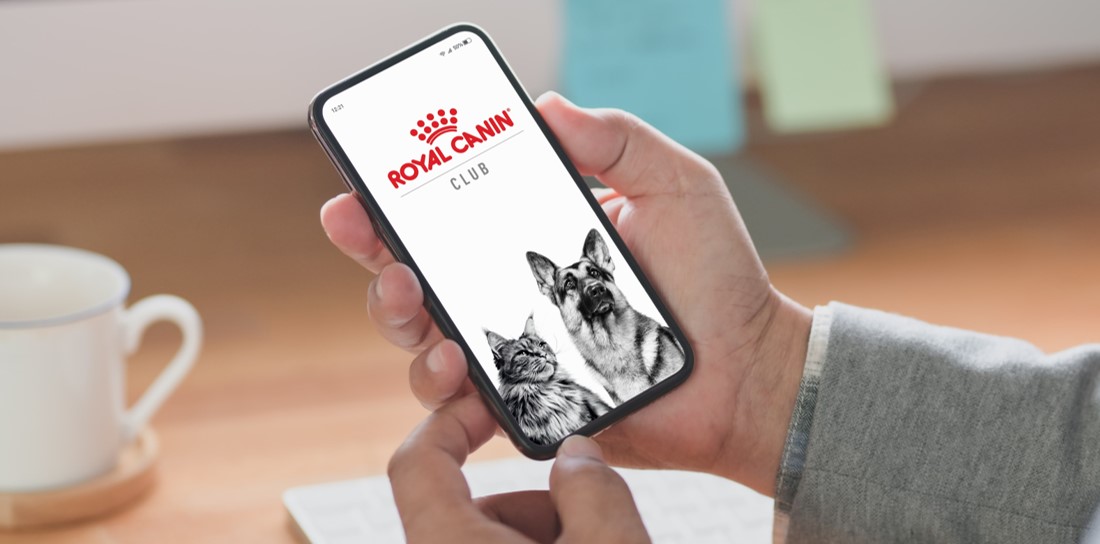 Now available on the iOS App Store and Google Play Store, the Royal Canin Club app provides pet owners with exclusive access to credible pet care information as well as Royal Canin products and exclusive promos. In line with the brand's thrust of providing the best-tailored nutrition for pets, the app is a complementary tool for both new and loyal Royal Canin patrons who strive only for the best, loving experience for their furry friends.
As soon as one downloads the app and completes registration, Royal Canin already rewards pet owners with an awesome gift set and vouchers, whether they are loyal users or new to the brand.
Pet owners will also get to enjoy the Royal Canin e-learning tool, with informative and engaging content on maintaining pets' wellbeing: proper diet and nutrition, digestive health, neonatal to ageing care, skin and coat care, training, and understanding pet behavior. Users also get access to exciting app features such as pet quizzes, store locators for partner establishments, and first dibs to sale and promotion announcements from Royal Canin. Through the application, Filipino pet owners will have access to an exclusive store finder feature that can connect them to the nearest pet store, veterinary clinics, and pet breeders at the utmost convenience.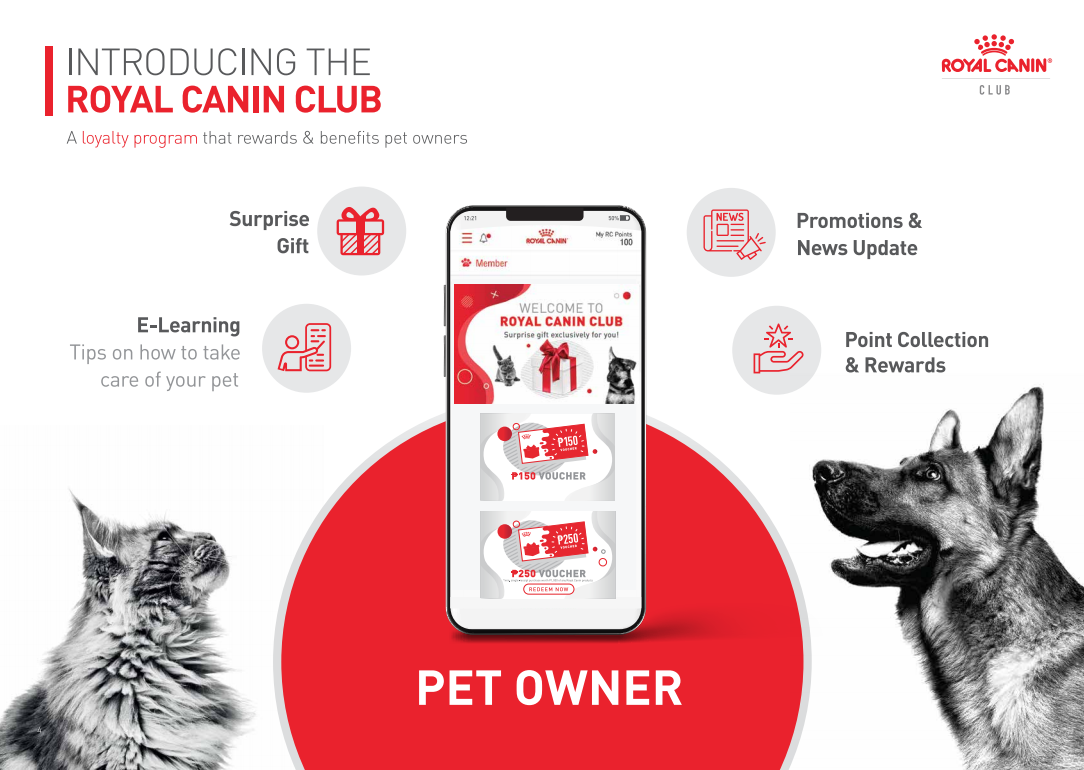 The app is a product of Royal Canin's 50 years of passion for pets' health and wellbeing, five decades of understanding each pet's unique needs and care that match their physical and emotional requirements.
"The Royal Canin Club app aims to be a trusted partner of pet owners who want nothing but the best for their cats and dogs. Through the app, we hope to provide guidance to discerning pet owners with accurate and relevant information about caring for their pets, all while they earn redeemable points for when they engage with the app's activities," says Adriann Eusebio, Royal Canin Philippines' Country Director.
The app is expected to appeal to a huge group of the public, especially with the growing number of pet ownership in the country. According to Euromonitor International, pet care in the Philippines continues to improve in performance, which can be further attributed to the increasing popularity of dogs as pets, growing sales of pet healthcare products, and a greater propensity for owners to feed dogs with packaged food.
The global pet care e-commerce market size is also expected to grow owing to the increasing usage around the world, according to a Grand View Research, Inc.'s study.  Additionally, Asia Pacific is expected to witness a CAGR growth of around 10% due to rising pet adoption and the growing economy of the region.
"Over the years we have committed to attending to the unique needs of dogs and cats. Our passion for pet health continues to drive us to introduce new products and innovative solutions that foster a healthier environment, all while working with the best pet shops, veterinarians, and breeders around. We look forward to the positive impact that the Royal Canin Club app will have on our beloved pets here in the country," Eusebio remarks.
The Royal Canin Club app can be downloaded from the iOS App Store and Google Play Store, free of charge. For more product news, promotions, and information on special giveaway contests, one may follow Royal Canin Philippines on its social media pages.