One of the most important things that we should not forget during this pandemic is our Vitamins. This is our number one defense against viruses and to help to boost our immune system.
The COVID 19 is still here and what worsens, more is the new strain of the virus is more contagious. 
How can we protect ourselves from the virus?
Maintain social distancing

Practice good hygiene

Wear face mask and Faceshield

Don't go out unless it's essential

Be Healthy
I discover new supplements in Singapore 
Thank you Nano Singapore for sending over this gift box which has Elderberry and Kids Complete Multivitamins Gummies.
We tested this for two weeks and we are happy with the result.
As a working mom, I need to ensure that everything is in order for my work and my family. To keep everything in order and I stay healthy and focused I took Elderberry Singapore twice a day.
Elderberry with Vitamin C & Zinc Gummies 
Vitamin C & Zinc Gummies specially formulate to strengthen immunity and health.

Rich in Antioxidants

Boost Skin Health
I love these gummy 🙂 I feel more energized and productive every day. And I noticed that my skin, improves since I have sensitive skin. 
Now that the kids always stay at home because of the pandemic, we still need to make it sure that they are healthy,I give him once a day multivitamin for kids
Kids Complete Multivitamins Gummies
Packed with 13 Vitamins and Minerals including Vitamin A, B, C, D & E

It has Zinc
The gummy taste good is not like medicine,it has a fruity taste that the kids will surely love.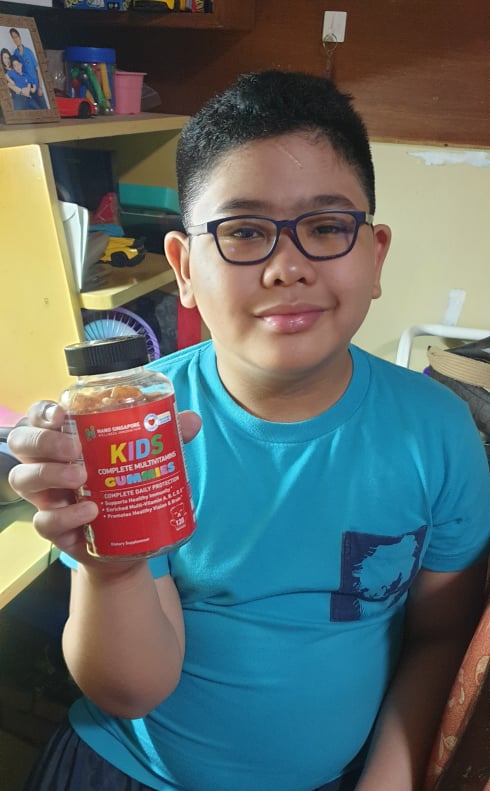 If you want to try it you can purchase on their official website
I would highly recommend their supplements and I want to try other variations. 
Good news, I have SGD 28 voucher that I can share with you. Follow me on Instagram and Facebook page  for details